We may earn a small commission when readers buy products through links on this page. It supports our team to keep posting great content. Learn more about this
here
.
Last Updated on April 21, 2023
Pancreatitis can be deadly, and the diet that you feed your dog is key to controlling this horrible condition. Picking the best dog for food pancreatitis can make all the difference in your dog's health.
A low-fat diet is important, but there are several other considerations to take into account. That's why we've rounded up the best food options for your best friend.
Top 5 Picks for Best Food for Dogs with Pancreatitis
What are the Best Low-Fat Dog Foods to Feed a Dog with Pancreatitis?
These foods are all formulated for dogs who suffer from health issues, whether that's obesity or pancreatitis, in mind.
You can choose wet, dry, grain-free, or even dehydrated food depending on your needs.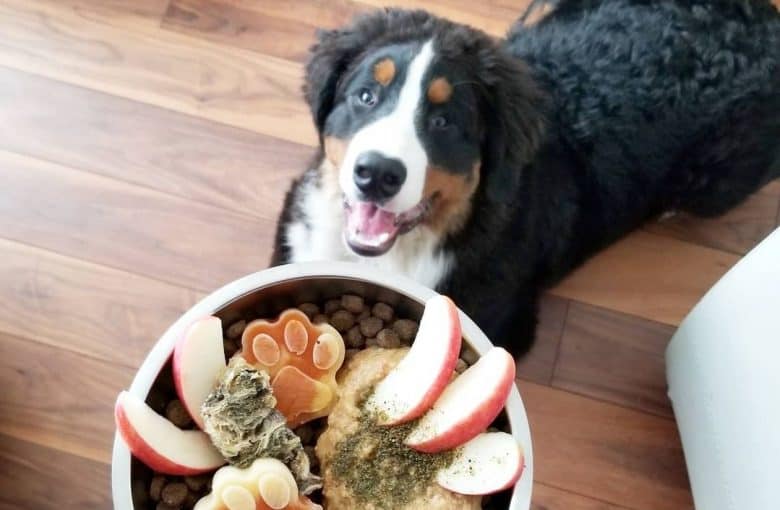 Best Dry Dog Food for Pancreatitis (With Grains)
1. Hill's Prescription Diet i/d Low Fat Dry Dog Food
Our‌ ‌rating:‌ ‌4.5
Top ingredients:‌ ‌Brewers Rice, Corn Starch, Corn Gluten Meal
Type:‌ Dry
This food is made specifically for dogs who need to avoid too much fat in their diets. Contains ginger and prebiotics to help ease upset stomachs and Omega-3 fatty acids.
This food requires veterinarian approval and can be used short or long-term to support your pup's health.
Pros:
Low-fat
Contains lots of antioxidants
Whole oats and barley to support digestion
Cons:
Rice, corn and wheat make up the bulk of the food
Contains dried beet pulp
Some dogs who tried this kibble didn't like the taste or smell of it
2. Royal Canin Veterinary Diet Gastrointestinal Low Fat Dry Dog Food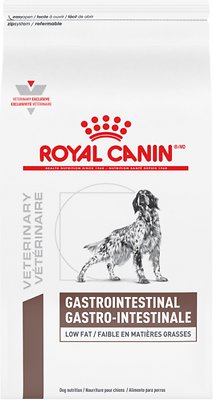 Our‌ ‌rating:‌ ‌5
Top ingredients:‌ ‌Brewers Rice, Chicken By-Product Meal, Wheat
Type:‌ Dry
‌Featuring highly digestible proteins and antioxidants to promote a healthy immune system, this food is ideal for fur babies who suffer from pancreatitis. This food requires vet authorization.
Pros:
Good balance of carbohydrates, protein, and fat
Psyllium husk promotes digestion
Fish oil may help prevent pancreatitis
Cons:
3. Blue Buffalo Life Protection Formula Healthy Weight Dry Food (Chicken & Brown Rice)
Our‌ ‌rating:‌ ‌5
Top ingredients:‌ ‌Deboned Chicken, Chicken Meal, Brown Rice
Type:‌ Dry
With real chicken as its sole protein source, this kibble is made with whole grains and vegetables without excess fat, which makes it perfect for pups with an inflammation of the pancreas.
Pros:
Chicken is the first ingredient
Contains flaxseed, blueberries, cranberries, and peas
Low fat
Cons:
Pea and potato starch are of little nutritional value
4. Nutro Natural Choice Healthy Weight Dry Dog Food (Chicken & Brown Rice)
Our‌ ‌rating:‌ ‌ 5
Top ingredients:‌ ‌Chicken, Chicken Meal, Rice Bran
Type:‌ Dry
Made to help dogs maintain a healthy weight, this pet food is also helpful for pups with pancreatitis. It has a healthy mix of carbs, protein, and fat with no GMOs, corn, wheat, or soy.
Pros:
Real chicken is the first ingredient
Contains coconut, pumpkin, kale, spinach, and lentils
Low-fat
Cons:
Contains dried beet pulp
Contains tomato pomace
Best Dry Dog Food for Pancreatitis (Grain-Free)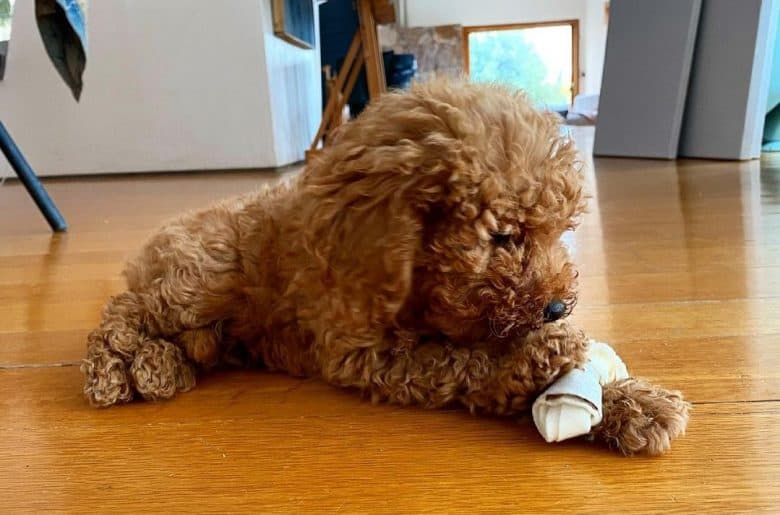 5. Wellness CORE Grain-Free Reduced Fat Turkey & Chicken Recipe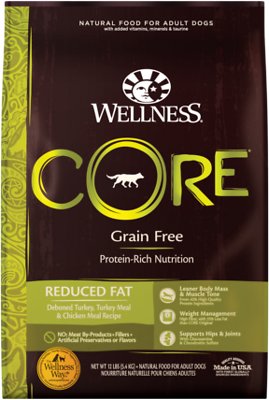 Our‌ ‌Rating:‌ ‌5
Top ingredients:‌ ‌Deboned Turkey, Turkey Meal, Chicken Meal
Type:‌ Dry
This healthy grain-free food has real fruits and veggies along with the turkey. It's made to help dogs lose or maintain their weight and lacks soy, wheat, or gluten. Features fish oil, which can help dogs with pancreatitis.
Pros:
No artificial additives or preservatives
Carrots, spinach, broccoli, kale, parsley, and apples
Contains probiotics
Cons:
Higher fat than some recipes
6. Merrick Grain-Free Healthy Weight Recipe Dry Food
Our‌ ‌Rating:‌ ‌
Top ingredients:‌ ‌Deboned Beef, Chicken Meal, Sweet Potatoes
Type:‌ Dry
Short‌ ‌description:‌ ‌(50-250‌ ‌words)‌ ‌in‌ ‌a‌ ‌paragraph‌ ‌form.‌ ‌Include‌ ‌recipe's‌ ‌key‌ ‌features.‌ ‌
Pros:
Has probiotics and antioxidants
Features apples, blueberries, and real meat
Cons:
Higher fat than some other recipes
7. Earthborn Holistic Grain-Free Weight Control Dry Food
Our‌ ‌Rating:‌ ‌5
Top ingredients:‌ ‌Chicken Meal, Peas, Tapioca
Type:‌ Dry
If your dog is suffering from severe pancreatitis, this food is a good option for weaning them back onto regular food. It has flaxseed, fruits, and veggies, and probiotics to support gut health.
Pros:
Lots of fiber to support good digestive health
Low-fat dog food
Cons:
8. Blue Buffalo Freedom Senior Chicken Recipe Grain-Free Dry Dog Food
Our‌ ‌Rating:‌ ‌4.5
Top ingredients:‌ ‌Deboned Chicken, Potatoes, Peas
Type:‌ Dry
Grain-free and packed with LifeSource Bits, which have antioxidants, minerals, and vitamins, this food is made to keep your pup healthy. It's ideal for older dogs who have weight or digestive issues.
Pros:
Features fish oil
Chicken is the first ingredient
Flaxseed for Omega 6 and Omega 3 fatty acids
Cons:
Contains tapioca and tomato pomace
Higher fat than some other recipes
Best Dehydrated Dog Food for Pancreatitis
9. The Honest Kitchen Grain-Free Dehydrated Dog Food
Our‌ ‌Rating:‌ ‌5
Top ingredients:‌ ‌Dehydrated Chicken, Organic Flaxseed, Dehydrated Potatoes
Type:‌ Dehydrated
Dehydrated food can be a great option for dogs with pancreatitis. This food has free-range chicken and lots of fruits and veggies. No corn, wheat, or soy. It's made in the USA with human-grade ingredients.
Pros:
Real apples, sweet potatoes, pumpkin, cabbage, and bananas
Human-grade ingredients
Lots of fiber
Cons:
High fat at 15 percent
Contains honey, a sweetener
Best Wet Dog Food for Pancreatitis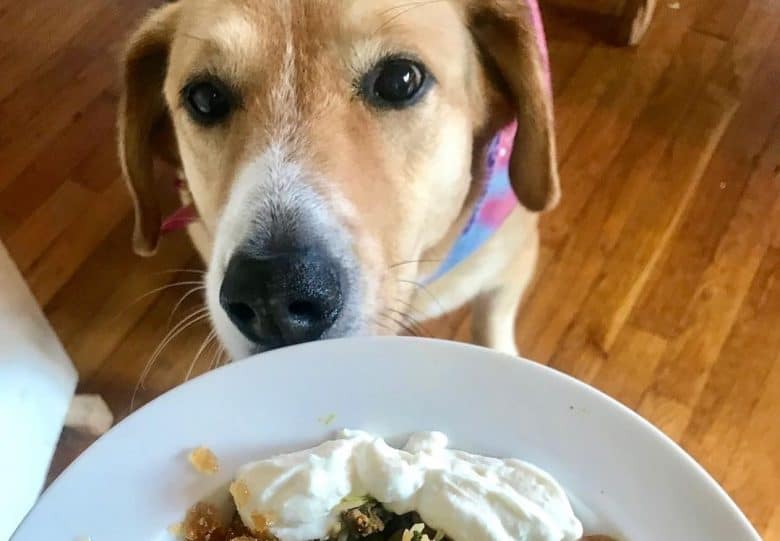 10. Hill's Prescription Diet i/d Low Fat Canned Dog Food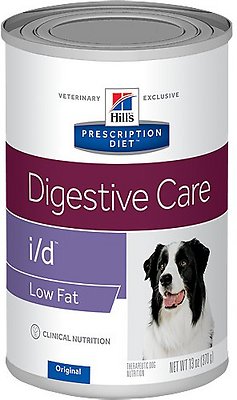 Our‌ ‌rating:‌ 5
Top ingredients:‌ ‌Water, Rice, Pork Liver
Type:‌ Wet
This prescription was developed with nutritionists. It has prebiotics and ginger to support a healthy gut.
It was developed with experts with a low level of fat to help dogs suffering from pancreatitis. The extra water helps dogs recover from dehydration.
Pros:
Features pork and turkey liver
Very low fat
Cons:
11. Royal Canin Veterinary Diet Gastrointestinal Low Fat Canned Dog Food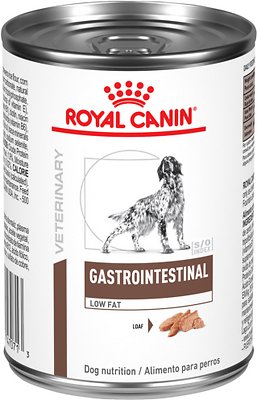 Our‌ ‌rating:‌ ‌4.5
Top Ingredients:‌ ‌Water, Pork By-Products, Pork Liver
Type:‌ Wet
Low in fat, but high in flavor, this food is perfect for dogs who need a low-fat diet. Contains fish oil and lots of healthy fiber. This food requires a prescription, so talk with your vet.
Pros:
Very low fat
No artificial fillers
Cons:
Contains corn
Contains dried beet pulp
12. Purina Pro Plan Veterinary Diets EN Gastroenteric Formula Canned Dog Food
Our‌ ‌rating:‌ ‌5
Top ingredients:‌ ‌Meat By-Products, Water Sufficient For Processing, Barley, Chicken, Rice
Type:‌ Wet
This prescription food is made for pups with gastrointestinal issues. It's very low in fat and contains mild ingredients to ease upset stomachs and meet your dogs' needs.
Pros:
Very low fat
Contains fish oil
Supports digestive health
Cons:
What do you need to know about Pancreatitis?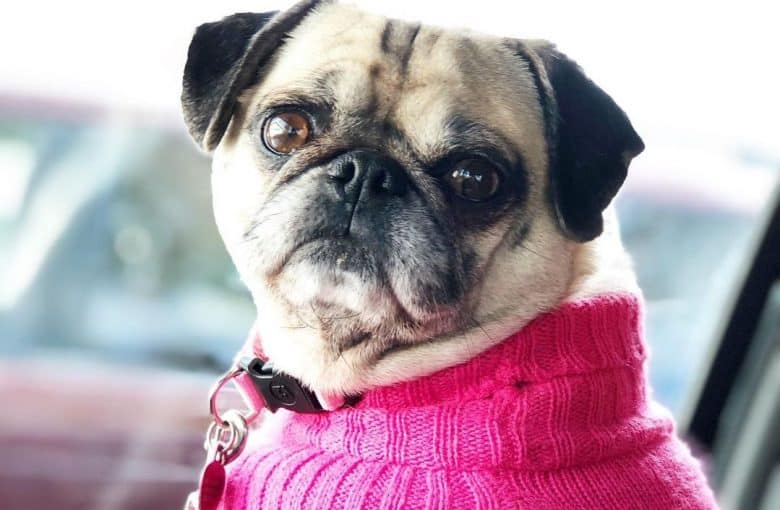 What is Pancreatitis?
The pancreas is an exocrine organ that controls blood sugar and helps the body digest food. Humans have one, and so do dogs. Pancreatitis is a condition that causes a dog's pancreas to become inflamed.
In a normal dog, the organ releases enzymes into the small intestine that help your pup digest their food. But when a dog has pancreatitis, the enzymes start working before they hit the small intestine.
This can cause inflammation, damage, and extreme pain.
Acute vs. Chronic Pancreatitis
Acute pancreatitis is when an attack comes on suddenly. It's particularly concerning because it can become life-threatening rapidly if not addressed.
Chronic pancreatitis means that the condition has developed slowly over time.
You may not notice any symptoms until the situation becomes serious. This is more common in a dog who has had repeated bouts of pancreatitis.
What are the causes of Pancreatitis in dogs?
Pancreatitis can be caused by a high-fat diet, and sometimes, high protein makes it worse. This is one of the most common causes of acute pancreatitis.
It can also be more common in dogs who are obese or who have diabetes. Trauma to the organ can also cause the organ to fail.
Human food is particularly concerning. A high-fat human food like a big old piece of butter could cause an attack.
Dogs who are on medications like potassium bromide, phenobarbital, estrogen, azathioprine, diuretics, or cholinesterase inhibitors are more at risk.
Some breeds, like Miniature Schnauzers and Toy Poodles, and some toy and terrier breeds are predisposed.
What are the symptoms of Pancreatitis in dogs?
Signs that your dog has pancreatitis include a hunched or arched back, a bloated stomach, and weakness.
Your dog might also be dehydrated, have a loss of appetite, and may have a fever. If you touch your dog's belly, it may cause them pain.
They may also vomit repeatedly and may have diarrhea, as well.
Pancreatitis can be mistaken for a number of other diseases, so it's important to talk to your vet if you suspect that your pup has this disease.
Left unchecked, it can kill your dog. So it's crucial to maintain your dog's overall health.
Complete Best Dog Food for Pancreatitis Buyer's Guide
Choosing the right food is key in preventing this disease and in helping dogs who have chronic pancreatitis.
A susceptible dog needs a low-fat diet helps, as does avoiding giving your dog high-fat human food.
What to look for in dog foods for dogs with pancreatitis
So we know what to avoid when feeding a dog with pancreatitis (fat!), but what do dog owners give a dog to help support a healthy digestive system?
Aim for a diet that is high in fiber, high in lean protein, and low in fat.
Foods with fewer ingredients, less processed ingredients, and simple formulas are best.
Look for foods that contain probiotics and digestive enzymes, as well as fish oil, vitamin E (with selenium), vitamin C, beta carotenes, and methionine.
With a raw diet, still check with your trusted vet if it will do more good than harm. Also, avoid feeding any human food unless it is part of a vet-approved homemade diet.
Mild foods like pumpkin, sweet potatoes, and rice can help a dog's body digest more easily. Other high-fiber foods like carrots, oats, and peas can also help by supporting gut health.
Avoid high-fat foods and treats like red meat, organ meats, fried foods, sugars, or dairy.
Wet, Semi-Moist, or Dry? Which food is best for your dog suffering from Pancreatitis?
Generally, each type of dog food has its own pros & cons, but still, every dog is different and has certain nutritional requirements.
A dog that's suffering from a bout of pancreatitis might benefit from temporarily eating wet food to help them stay hydrated.
Lots of companies, like Eagle Pack and Science Diet, make kibble and dry food just for dogs with these types of issues.
To grain or not to grain: Do dogs need grain-free food for pancreatitis?
Dogs with pancreatitis need lots of fiber to help their digestive system work properly. If you can find grain-free food with lots of fiber, great!
Otherwise, stick to foods with grain to help ensure your dog is as healthy as possible.
Frequently Asked Questions (FAQs)
How much should a dog with pancreatitis eat?
Once your dog is diagnosed, your vet will likely advise you to withhold all food for a day or so. Then, slowly return to normal amounts of food.
Some dogs will need to be on a special diet for the rest of their lives in severe cases, while some may be able to return to their normal diet.
If your dog has chronic pancreatitis, you'll want to feed them smaller meals more frequently, though they can still eat the same amount of food that they always have.
Can you give homemade food for pancreatitis to your dog?
You can certainly feed your dog homemade food if they have pancreatitis, but you'll want to make sure that you aren't feeding them food that's high in fat.
It's best to talk to your vet to develop a healthy meal plan, especially with raw food.
Should you give treats to a dog with Pancreatitis?
Human treats are a no-no, and dog treats should be limited.
Only feed treats that are high-quality and low-fat. Don't give into those sweet eyes begging for a treat. It's for your dog's own health.
How is pancreatitis treated in dogs?
There's no good home remedy for treating dogs with pancreatitis. You must get them to the veterinarian as quickly as possible!
They'll likely give intravenous fluid, antiemetic medication, and will ask you to withhold water and food for 24 hours while the pancreas recovers.
What are tips for managing pancreatitis with diet?
Make sure to keep your dog on a low-fat diet and always keep plenty of water available. While there isn't any hard science, yet, it appears that supplementing your dog's diet with fish oil might help.
Vitamin E with selenium, vitamin C, beta-carotene, and methionine may also help prevent pancreatitis. A supplement that contains pancreatin may also help.
On the other hand, all those good probiotics that we try to feed our pets may actually make acute pancreatitis worse.
If your dog has had pancreatitis, be sure to talk to your vet to figure out what's best for your dog.
How to avoid pancreatitis in pets?
Consider supplementing with fish oil and the other vitamins mentioned above. Be sure to watch the fat content in your dog's diet and don't give your pup any table scraps!
Consider feeding your dog three or four times a day rather than once or twice. This helps reduce the load on the pancreas.
Finally, if your dog is in one of those high-risk categories, be sure to have their amylase and lipase levels checked through a blood test at least once a year, if not more.
Helping your Pup with the Best Dog Food for Pancreatitis
Picking food that helps support your dog's health is extremely important if he or she has pancreatitis.
Diet is always important, but it's particularly so when it comes to pets with health issues.
Your vet is the best person to advise you on how to handle the situation.
They will likely recommend a healthy, low-fat food that is approved by the Association of American Feed Control Officials (AAFCO).
By choosing healthy food, you increase the chances that your dog will feel good.
Not only can the right food help ease abdominal pain and other issues that come with pancreatitis, but it can help prevent it in the first place.
Let us know which food you choose to go with and how your dog does on their new diet!
Reference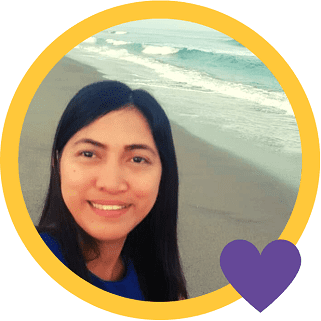 Cess is the Head of Content Writing at K9 Web and a passionate dog care expert with over 5 years of experience in the Pet Industry. With a background in animal science, dog training, and behavior consulting, her hands-on experience and extensive knowledge make her a trusted source for dog owners.
When not writing or leading the K9 Web content team, Cess can be found volunteering at local shelters and participating in dog-related events.