Last Updated on April 20, 2023
If you're looking for a name for your Beagle, you've come to the right place. On this list, we've included hundreds of Beagle names that seem perfect.
No matter your dog's gender or appearance, you'll likely find a fitting name idea on this list. We've included hundreds of dog names for this popular dog breed.
How do you pick the right name for your Beagle?
There are thousands of possible dog names out there for dog lovers to choose from. Settling on only one can be difficult.
Some people know exactly what name they're going to pick for their pooch. Others have no idea or have way too many options.
It's nearly impossible for dog owners to find the best Beagle name, even if you've just adopted your canine.
You may want to get to know them before deciding on what to call them. Certain names just go better with some personalities.
You may not know your dog's personality quite yet, which can make choosing your dog's name difficult.
Feel free to try out a few names before deciding on one. Calling your dog one name for a day or two before changing it shouldn't confuse your dog all that much. You will need to settle on one name eventually, however.
Who is the most famous Beagle?
Here is a list of some of the most famous Beagles. Consider naming your pooch after one of them:
Him and Her: Beagles owned by President Lyndon B. Johnson
Odie: Beagle who was often in the Garfield comic strips and other Garfield media
Porthos: From the movie Star Trek Enterprise
Shoshine: Beagle in the Underdog movie
Lou: the Beagle in the movie Cats and Dogs
Shiloh: the Beagle in the Shiloh movie
Snoopy: the Beagle owned by Charlie Brown
The Most Popular Beagle Names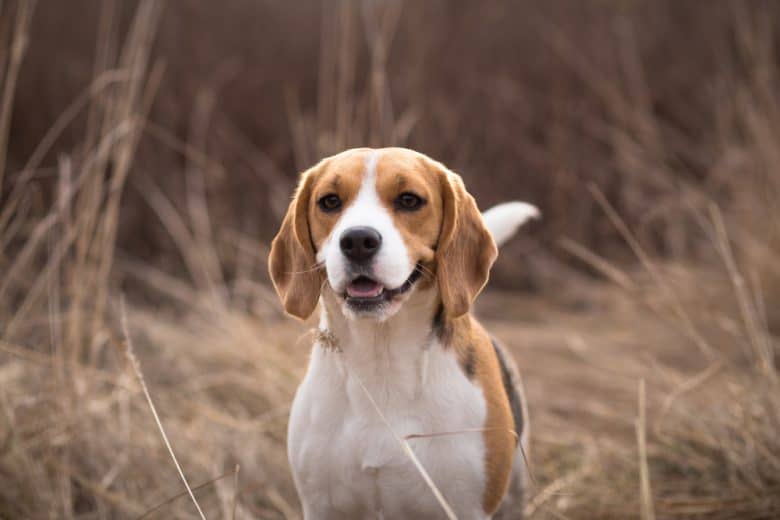 There are hundreds of potential Beagle names out there. Here's a list of some of our favorites:
Abby
Acorn
Alba
Annie
Astro
Bailey
Bandit
Beau
Beef
Belle
Ben
Benji
Benny
Bentley
Blue
Boomer
Briar
Buddy
Cali
Cherub
Chloe
Clifford
Coco
Cody
Cookie
Cooper
Crush
Delilah
Dixie
Eclipse
Ella
Ellie
Emma
Finn
George
Ginger
Gus
Hank
Harper
Hazel
Henry
Holly
Izzy
Jack
Jackson
Jake
Jasper
Jax
Joey
Josie
Lady
Layla
Leo
Lexi
Lily
Lola
Louie
Lucky
Luke
Lulu
Luna
Maggie
Marley
Maya
Mia
Millie
Milo
Minnie
Minuet
Mixie
Molly
Moon
Murphy
Nala
Olive
Ollie
Orion
Oscar
Oswald
Otis
Peanut
Piper
Poet
Pork Chop
Rambo
Remy
Riley
River
Roscoe
Rosie
Sadie
Sam
Sammy
Shiloh
Sophie
Stella
Skittles
Toby
Trust
Tucker
Twister
Twyla
Ursa
Wicker
Zoey
Top 10 Female Beagle Names
Here are some of our favorite female dog names:
Apple
Beauty
Blossom
Ivy
Katniss
Lilly
Mochi
Nugget
Cupcake
Sahara
Top 10 Male Beagle Names
There are hundreds of male dog names you can choose from your beautiful beagle. Here is a short list of our favorite.
Alfie
Boomer
Bugs
Casey
Emerson
Ice
Legend
Quick
Raisin
Simba
Beagle Names Based on Appearance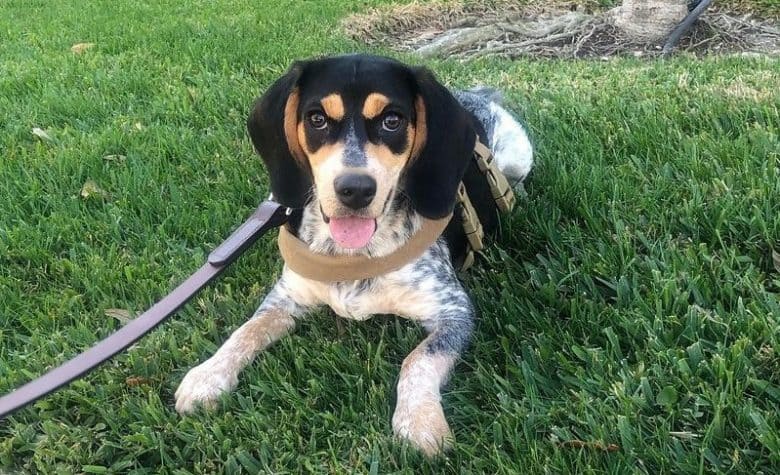 Beagles can come in a lot of different colorations and appearances. From blue tick to tan, there are quite a few patterns Beagles are available in.
Check out this list of names for those that are inspired by common Beagle traits.
Adelaide
Adele
Adrianna
Aja
Alia
Alice
Amanda
Amelie
Angel
Anya
Apple
Aria
Asia
Astrid
Ava
Baby
Beans
Beatrice
Beauty
Beena
Bella
Bellatrix
Betty
Bismarck
Blossom
Boone
Brawler
Brawny
Bridget
Bronwyn
Buffalo
Burly
Candy
Cara
Carolina
Carrie
Cassie
Catalina
Catia
Catie
Cersei
Chaos
Charlie
Chatty
Chelsea
Chunky
Cleo
Daisy
Damien
Dante
Dinah
Drachen
Dragon
Drakkar
Dred
Edge
Frankenstein
Genghis
Gladiator
Gnash
Godzilla
Gordy
Gotham
Gracie
Grail
Grendel
Grizzly
Growler
Hamish
Han
Hank
Hannah
Hansen
Happy
Harry
Heidi
Henry
Honey
Horace
Ice
Icon
Iggy
Imp
Jaala
Jabba
Jada
Jago
Jasmine
Jason
Jaws
Jayson
Jeffrey
Jeremy
Jessie
Jett
Joey
Jumbo
Jupiter
Karl
Katerina
Kishi
Kong
Lael
Leah
Lincoln
Lois
Lucy
Lurch
Lydia
Mac
Mack
Maddy
Manley
Mara
Maxi
Missy
Misty
Moose
Muscles
Nikki
Olympas
Penny
Pepper
Persis
Pharaoh
Phoebe
Precious
Princess
Ragnor
Raptor
Rave
Reba
Rebecca
Roxy
Ruby
Rugby
Sable
Sabre
Samson
Sasquatch
Sassy
Satan
Satin
Saturn
Scarlet
Sergeant
Shark
Sheba
Shelby
Sierra
Siouxsie
Sophie
Stryker
Sugar
Sumo
Talon
Tank
Tasha
Tempest
Tex
Thunder
Titan
Tracker
Trapper
Trojan
Twilight
Ulysses
Velvet
Wolf
Wookie
Yukon
Zephyr
Zeus
Zia
Zima
Zoe
Zurie
Beagle Names Based on Other Breed Traits
Beagles are commonly trained as hunting dogs, along with other dog breeds. They are very loud and bay often. Their sense of smell is top-notch. Many of these names are based on these traits.
Ammo
Apollo
Archer
Arrow
Artemis
Aspen
Athena
Atlas
Bagel
BB
Beast
Benelli
Beretta
Bess
Blaze
Blitz
Bolt
Browning
Bucky
Bud
Bullet
Cabela
Camo
Copper
Cutie
Dakota
Dash
Dashiell
Decoy
Deringer
Diesel
Duke
Echo
Gauge
General
Glock
Gunner
Hammer
Hercules
Hunstman
Huntington
Huntley
Huntress
Jag
Jet
Justice
Katerina
Kenny
Kent
Kermit
King
Kingsley
Lancelot
Laurie
Legend
Legend
Lemmy
Lenin
Lennon
Levar
Liberty
Logger
Lolliepop
Magnum
Mauser
Maverick
Max
Mulie
Musket
Muzzle
Napoleon
Nyx
Oakley
Oats
Obi
Odin
Olympia
Orion
Outlaw
Pacino
Paddy
Parker
Paulie
Pavlov
Pistol
Porter
Powder
Quarz
Quasimodo
Quatro
Quibble
Ranger
Rebel
Remmington
Revolver
Rex
Rocky
Ruger
Ryder
Sage
Sarge
Scooter
Scout
Shadow
Sheriff
Smith
Sparta
Speedy
Spike
Tacco
Tally Ho
Target
Tarzan
Teddy
Tennyson
Titan
Trigger
Troy
Trusty
Tyra
Uber
Ukele
Ulrich
Wag
Walker
Weatherby
Wesson
Wilder
Winchester
Wolverine
Wyatt
Ziggy
Names for Nature-Loving Beagles
If your Beagle loves the great outdoors, here are some cute dog names associated with nature:
Acacia
Aerie
Agate
Alder
Angora
Ash
Aspen
Autumn
Badger
Bayou
Bengal
Birch
Bison
Blaze
Blizzard
Bluff
Boa
Bolt
Boulder
Briar
Buck
Butternut
Caldera
Canyon
Cascade
Cedar
Cheetah
Chestnut
Cinder
Cliff
Clover
Copper
Coral
Creek
Cricket
Cypress
Daisy
Dale
Dandelion
Delta
Diamond
Dune
Dusk
Dusty
Eagle
Echo
Elm
Ember
Fern
Flint
Forest
Fox
Foxy
Gaia
Geo
Glacier
Granite
Grizzly
Hawthorn
Hazel
Holly
Ivy
Jackal
Juniper
Leopard
Linden
Lion
Lupa
Lynx
Maple
Meadow
Mesa
Midnight
Misty
Montane
Moss
North
Oak
Oasis
Ocean
Oso
Otter
Panther
Pearl
Perro
Phoenix
Plum
Quetzal
Ranger
Raven
Ravine
Redwood
Reed
River
Rocky
Rosebud
Sable
Sage
Scout
Sequoia
Shadow
Shark
Spruce
Summit
Surf
Tempest
Terra
Thorn
Tiger
Tor
Ursula
West
Willow
Windy
Cute Beagle Names
Amazon
Annabell
Anya
Ariel
Artie
Ash
Ashby
Ashley
Asia
Atlas
Ava
Avery
Baby
Bambi
Basil
Bea
Bitsy
Bonsai
Cora
Coraline
Courtney
Cricket
Crystal
Cuddle
Fifi
Fiona
Flo
Foxy
Frances
Doodle
Lucille
Lucinda
Lucky
Lucy
Lula
Lulu
Murray
Midget
Nacho
Napoleon
Nash
Ned
Peggy
Penelope
Penny
Pepper
Perdia
Phoenix
Elegant Beagle Names
Austin
Avalanche
Barkley
Barney
Brynn
Buffy
Callie
Cameron
Carla
Cecelia
Donovan
Drew
Dudley
Duffy
Duke
Dylan
Earl
Easton
Eddie
Edgar
Mocha
Molly
Nikita
Nikki
Nina
Noel
Norbert
Olympia
Paige
Paisley
Pandora
Paris
Prinz
Tiger
Valentine
Valeria
Viola
Wren
Xena
Yasmin
Yvonne
Zara
Cool Beagle Names
Aubrey
Autumn
Ava
Avery
Bambi
Bea
Bella
Bertha
Eudora
Eva
Evelyn
Evie
Faith
Fancy
Fannie
Freddy
Frederick
Freeman
Gerald
Ghost
Gilbert
Gizmo
Kobe
Koda
Lambert
Lance
Lucy
Lula
Maddie
Madeline
Madison
Mystique
Naomi
Nell
Nellie
Nettie
Nia
Snickers
Snookie
Snowball
Suki
Summer
Tank
T-Bone
Trooper
Tyson
Ulysses
Vaughn
Vernon
Funny Beagle Names
Alfalfa
Archibald
Awesome
Babe
Bacon
Baloo
Baloo
Banjo
Barney
Beans
Big Guy
Big Red
Biggie Smalls
Bilbo
Billy the Kid
Bimmer
Bingo
Biscuit
Biscuit
Bobby
Bond
Bones
Boss
Brain
Brian Griffin
Brownie
Bruiser
Bubba
Buckaroo
Buffalo Bill
Bullseye
Burger
Buster
Butterball
Butters
Byte
Caesar
Chalupa
Cheeseburger
Chewie
Chompers
Chubby
Chuck Norris
Churchill
Clark Griswold
Clark Kent
Cletus
Clumsy
Cookie Monster
Copernicus
Cujo
Cupid
Cyrano
Deputy Dawg
Dickens
Dilbert
Dino
Dobby
Donald Trump
Doonesbury
Droolius Caesar
Dude
Dynamite
E.T.
Einstein
Elf
Elmo
Elmo
Emo
Ewok
Fabio
Farley
Fluffernutter
Franz Fur-dinand
Freud
Frito
Frodo
Fuzzy
Fyodor Dogstoevsky
Gandhi
Goliath
Gollum
Goober
Hairy Paw-ter
Hercules
Hobbit
Homer
Hooch
Jabba
Jawa
Jeckyll
Jellybean
Jerry Lee
Jethro
Jimmy Chew
K-9
Kerouac
Khaleesi
Killer
Macbeth
Macgyver
Marky Mark
McFly
McGruff
Meatball
Mister Miyagi
Monet
Mr. Muggles
Mulligan
Nacho
Ninja
Nixon
Noodles
OJ
Ole
Oreo
Peanut Butter
Pee Wee
Picasso
Rogue
Salsa
Tater
Waffles
Unique Beagle Names
Occasionally, one of these dogs deserves a very unique name. Here is a list of rarer dog names that may be fitting for your Beagle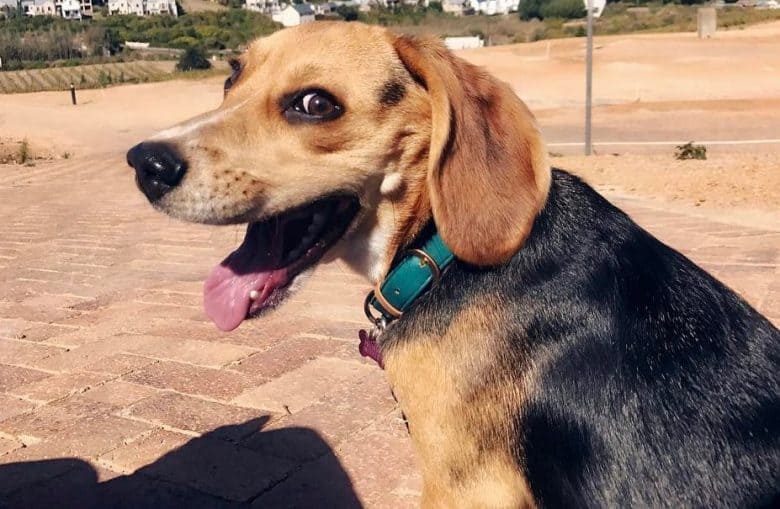 Aero
Aiden
AJ
Albert
Alden
Alex
Basil
Benny
Benson
Bentley
Bernard
Bertrand
Beta
Billy
Bingo
Blake
Blaze
Blue
Bo
Boomer
Bowie
Bradford
Bradley
Brady
Braxton
Brigham
Brock
Broderick
Brody
Brogan
Bronson
Brownie
Byron
Cadence
Caesar
Cain
Calvin
Carlton
Carter
Cash
Casper
Cecil
Cedric
Champ
Chance
Charlie
Chase
Chester
Chip
Chips
Cisco
CJ
Clarence
Clark
Clement
Clifford
Clyde
Coco
Cody
Eudora
Eva
Evelyn
Evie
Faith
Fancy
Flash
Fletcher
Floyd
Fonzi
Forrest
Frederick
Harley
Harlow
Harper
Harriet
Hattie
Haven
Hazel
Homer
Hooch
Hoover
Hoss
Huck
Luigi
Luke
Luna
Luther
Lydia
Lyla
Lyric
Mabel
Mackenzie
Macy
Maddie
Madeline
Mario
Marley
Martin
Mary
Megan
Melina
Melody
Millie
Mimi
Minnie
Miranda
Nora
Nori
Norma
Nova
Odessa
Olive
Olivia
Payton
Peach
Peaches
Peanut
Pearl
Rosalie
Rose
Rosemary
Rosie
Rowan
Sage
Sally
Sam
Sammie
Sandy
Scooby
Shelby
Shiloh
Shirley
Sienna
Sierra
Taco
Wiggles
Willa
Willow
Winifred
Winnie
Beagle Dog Names Inspired by Mythology
There are dozens of mythological systems you can draw from to name your dog. While there are hundreds of names to choose from in just this category, here are some of our favorites:
Achilles
Ajax
Aphrodite
Argus
Artemis
Athena
Atlas
Aura
Brontes
Calliope
Cassandra
Clio
Damon
Daphne
Diana
Eros
Evander
Fauna
Gaia
Helen
Helios
Hera
Hercules
Hermes
Iris
Jason
Juno
Jupiter
Leander
Linus
Loki
Luna
Mars
Melaina
Morpheus
Neptune
Nyx
Odin
Odysseus
Pan
Pandora
Penelope
Perseus
Phaedra
Pheobe
Pluto
Poseidon
Rhea
Selene
Thalia
Theseus
Victoria
Vulcan
Zeus
Dog Names for Beagle Puppies Inspires by Foreign Words
For something completely different, here are some foreign names that may fit your Beagle puppy.
Afanas
Afon
Agafia
Aglaii
Alik
Anfisa
Anya
Arisha
Arkadi
Arseni
Darya
Dunya
Efim
Fadei
Feliks
Gala
Galina
Inna
Irina
Karp
Kata
Kata
Kenya
Kliment
Lara
Luba
Manya
Naida
Nika
Olga
Olya
Names for Beagles Who Come in Pairs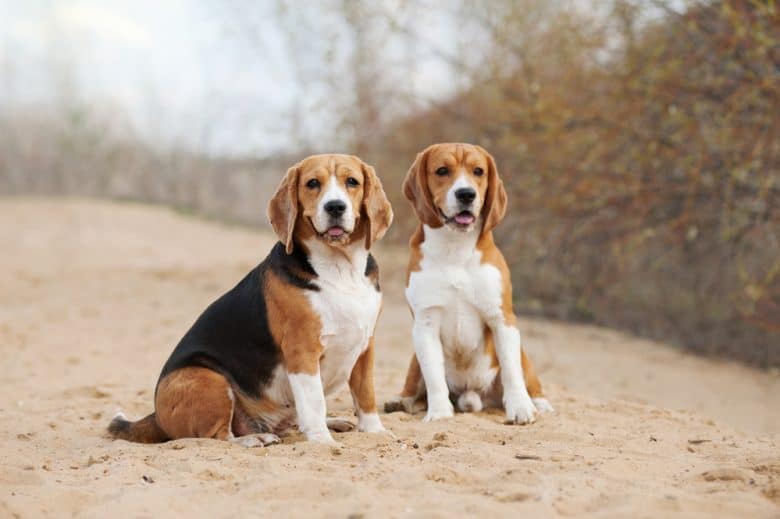 Many people purchase Beagles in the cutest pairs, as they are pack animals. If you're adopting two siblings or two un-related Beagles, here are some names you may enjoy:
Adam and Eve
Alladin and Jasmine
Amos and Andy
Antony and Cleopatra
Bambi and Thumper
Bart and Lisa
Batman and Robin
Beauty and Beast
Ben and Jerry
Bert and Ernie
Betty and Veronica
Bonnie and Clyde
Boris and Natasha
Buttons and Bows
Buzz and Woody
Cain and Abel
Calamity and Chaos
Calvin and Hobbes
Castor and Pollux
Cinderella and Prince Charming
Eva and Zsa Zsa
Fred and Ginger
Frodo and Sam
Gadget and Gizmo
Gadget and Penny
Harry and Sally
Hip and Hop
Homer and Marge
Hugs and Kisses
Ima and Cronk
Jetsam and Flotsam
Kim and Kourtney
Lady and Tramp
Laverne and Shirley
Lightning and Thunder
Lilo and Stitch
Linus and Lucy
Mickey and Minnie
Nemo and Dory
Niles and Frasier
Parsley and Sage
Pebbles and Bam Bam
Pongo and Perdita
Pooh and Piglet
Romeo and Juliet
Romulus and Remus
Salt and Pepper
Scarlett and Rhett
Snitch and Bludger
Starlight and Moondust
Sugar and Spice
Thelma and Louise
Venus and Serena
Wallace and Gromit
Wilbur and Orville
What should I name my Beagle puppy?
In the end, what you name your Beagle puppy is completely up to you. Don't fret too much about choosing the perfect puppy name, as your dog will likely grow into whatever name you select.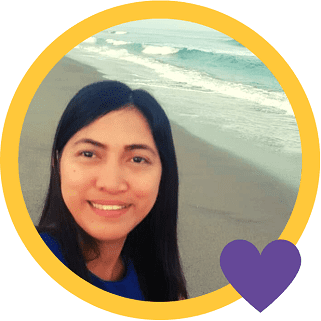 Cess is the Head of Content Writing at K9 Web and a passionate dog care expert with over 5 years of experience in the Pet Industry. With a background in animal science, dog training, and behavior consulting, her hands-on experience and extensive knowledge make her a trusted source for dog owners.
When not writing or leading the K9 Web content team, Cess can be found volunteering at local shelters and participating in dog-related events.