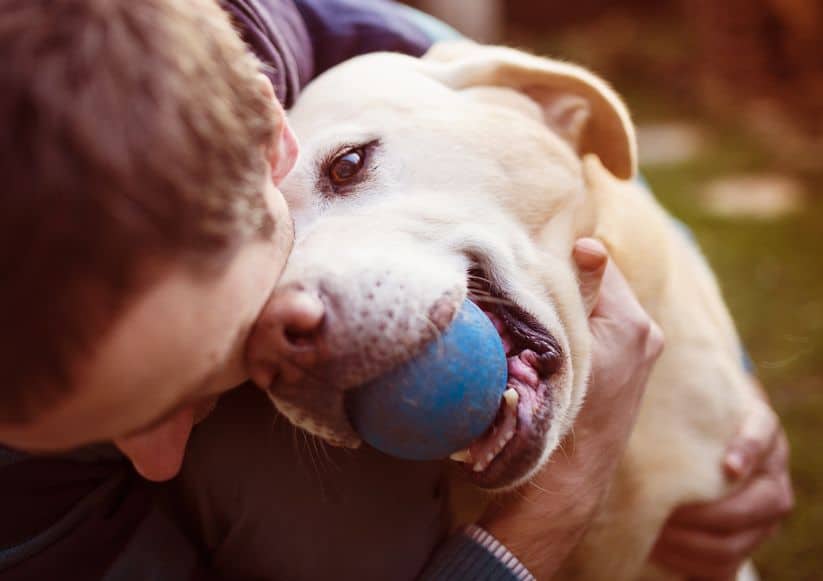 A quarter of a century — how many pets websites can say they've been around that long?
For 30 years and counting, K9 Web has been providing resources to the online canine community.
Beginning in 1992, Cindy Moore wrote much of the original content of K9 Web as a service to the public. Most of it was gathered from information disseminated on online message boards (rec.pets.dogs), and where possible Cindy checked with knowledgeable experts to ensure the accuracy and relevance of the material.
In addition, many other advisors contributed to the content that now resides at K9 Web, such as Michael Mahler, Marla Belzowski, Liza Lee Miller, Michael Buening, Janice Ritter, Stephen R. Lee, Lily Mummert, Michael Sierchio, Charlie Sorsby, Rusty Wright, Kathryn Hogg, Jeff Parke, Bonnie Dalzell, Amy Hendrix, and Janis Cortese. Others are noted on individual pages as authors.
Some of the health information relied on research gathered from a classic book called Dog Owner's Home Veterinary Handbook, by Delbert G. Carlson, DVM, and James M. Giffin, MD. The book has been updated and expanded several times over the years with additional authors and remains a must-have handbook.
To thank every contributor has proven increasingly impossible over the years as the numbers have swollen beyond counting or listing. We extend a huge thank-you to everyone who contributed — without this body of knowledge and contribution, K9 Web would not exist.
The Original Site
The original K9 Web, in the 1990s, was a well-known one-stop shop for a considerable amount of information.
In fact, it grew so popular that Cindy couldn't always afford to keep the website running without limiting the amount of traffic. "The price of such bandwidth was astronomical back then," she said.
Here is one of our original home page logos:

Ah, the '90s. Gotta love those drop shadows. (Aren't you glad website design has evolved by leaps and bounds?)
K9 Web Today
K9 Web is, as it has always been, 100 percent independent — no big corporation has its muddy paws on us.
In addition to the original material, we continue to add new articles regularly. We have made every reasonable effort to keep the information at this site accurate and up to date, but we do rely on our readers to help us out — so any feedback is greatly appreciated!
Meet our Team!
Cess Gamas – Head of Content Marketing and Editor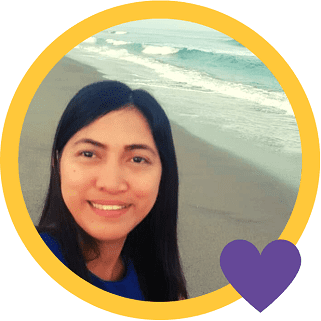 Cess has more than 10 years of digital marketing experience for a wide range of companies and industries. She joined K9 Web as the Content Head and now leads our editorial team, guiding them in creating informative articles about canines.
Veronica Law – Senior Writer and Dog Lover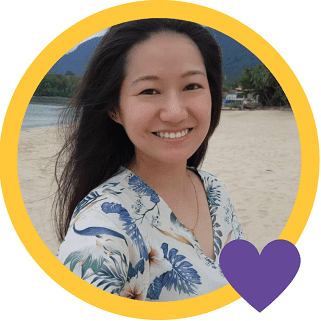 Veronica hails from the rainy tropics of Borneo where she landed her first job as a radio announcer. Armed with a zest for life, she's escaped into the rainforest with a group of volunteers and traveled out of her comfort zone. After settling down and having two kids, she's shifted her focus to writing.
A writer at heart, she has penned articles ranging from paw parent's guide to dog training. Currently, she's working on an ethical pet care series for children. Veronica now has five dogs and they inspire her to learn more about dog behavior every single day.
Janine Avery – Senior Writer and Dog Lover
Janine is an experienced content writer and travel journalist based in Cape, Town, South Africa.
Raised by a bundle of botanists, researchers, and biologists, she is passionate about things related to the animal kingdom, including, our furry friends. However, as a terrible allergy sufferer, she is limited in her pet selection and so has grown up surrounded by curly-haired Poodles.
Today, she is mom to one fur-baby, an adorable Mini-Poodle Mini-Schnauzer cross, who thinks she is a Rottweiler. She also loves to dabble in digital marketing, spread messages on social media, and take audiences on a journey through her travel stories.
Dr. Cathy Barnette, DVM – Veterinarian & Medical Editor
Cathy Barnette, DVM is a graduate of the University of Florida College of Veterinary Medicine and has fourteen years of experience as a small animal veterinarian. She now works as a veterinary writer, educating veterinarians, veterinary teams, and pet owners on a variety of topics related to animal health.
Dr. Barnette is a member of both the American Veterinary Medical Association and the American Medical Writers Association. In addition to her human family members, she shares her home with one dog, two cats, and a dove (all rescues!).

Eloisa Rementilla – Researcher & Fact Checker
Eloisa is a Content Specialist based in Manila, Philippines with exceptional research and fact-checking skills. Her strong focus on accuracy and attention to detail, paired with her passion for writing, drive her to create well-researched outlines and fact-check articles to guarantee the information provided is both relevant and accurate.
Aside from having a successful creative career, being a fur mom is one of her aspirations. Her work with K9 Web inspires and empowers her to be an exceptional one someday.
Erwin Macabudbud – Content Formatting Wizard
Meet Erwin, a WordPress Developer based in Bohol, Philippines. He specializes in formatting our blog articles, making sure that they are visually appealing. He has experience in digital marketing and content management and is highly skilled in using WordPress.
In his free time, Erwin enjoys exploring the beautiful beaches and natural attractions of Panglao, Bohol with his family.
Mailing Address: 1100 Town & Country Road, Suite 1250, Orange, California 92868, USA
Phone Number: +1 657 300 1379