Last Updated on April 28, 2023
For over 20 000 years, man has bred dogs to help them hunt. Hunting breeds are energetic, courageous, loyal, and obedient, which also make them great family pets.
If you have recently gotten a hunting dog, you'll need to decide on a name. And not just any dog name, but one that fits nicely to your pup's personality.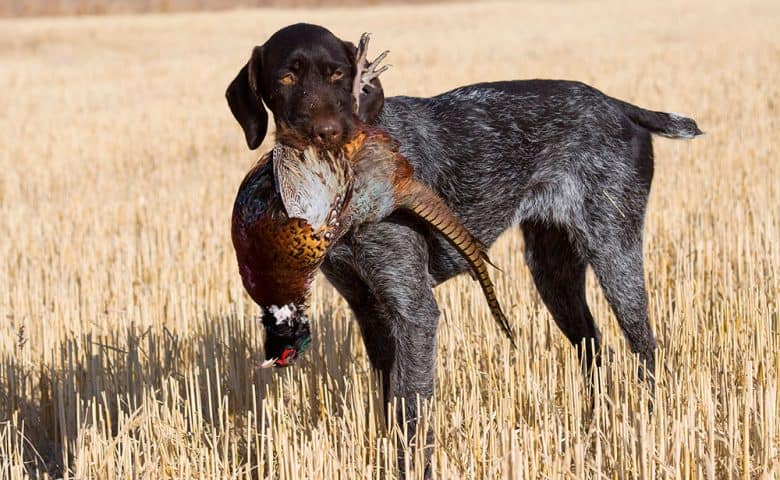 Browse through this detailed list to find the best hunting dog names your new best friend will love.
What are good names for hunting dogs?
With hundreds of dog names available, it can be difficult to single one out. It's best to pick a name that's short and easy to say, like a max of two syllables.
Otherwise, your dog may struggle to understand it. It's also best to avoid names that sound similar to commands. Imagine trying to teach poor Ray to 'Stay".
Choose a name you love as well as one matching your new furry family member's personality.
If you want to learn more about how to train your dog to recognize its name, take a look at this video:
Famous hunting dog names
So, you're looking for a name that accurately portrays your hunting hound's unique nature. You could draw inspiration from your favorite pop culture icons or a tough action hero.
Maybe you want to name your pup after someone famed for their hunting skills.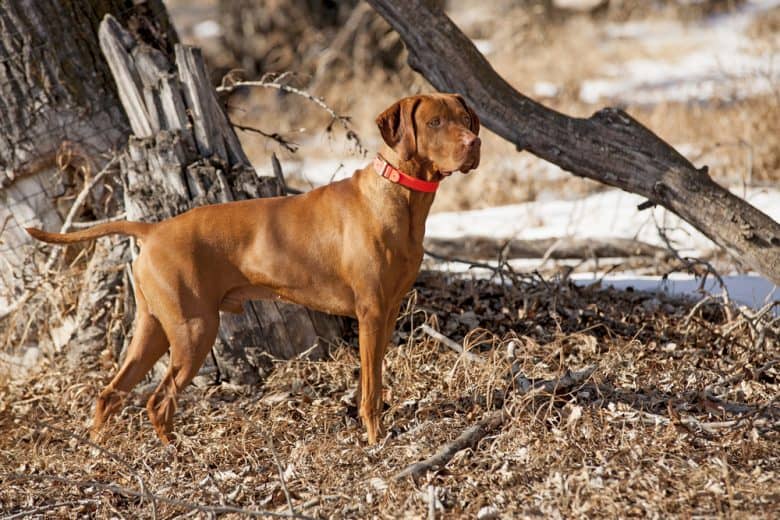 These famous dog names will have everyone turning their heads:
Aldo (Leopold) – An American ecologist, environmentalist, and hunter.
Annie (Oakley) – An iconic woman renowned for her precise aim.
Arnold (Schwarzenegger) – An actor best known for his performances in action movies.
Arya (Stark) – A feisty and independent character from Game of Thrones.
Black Widow – A prominent female action hero in Avengers.
Blade – A fierce character from the superhero horror film Blade.
(James) Bond – Named after the notorious 007 spy.
(Daniel) Boone – An American pioneer and incredible hunter.
Bruce (Lee) – Known for his performances in mixed martial arts films.
Buffalo (Bill) – An infamous buffalo hunter in the Old West.
Cercei – The ferocious and feared queen from Game of Thrones.
Chuck (Norris) – Do we need to say anything more?
Clint (Barton) – Clint Barton from the Marvel Comics.
(William) Cody – Buffalo Bill's real name.
Conan – Conan the Barbarian is a fictional superhero who rose from slavery to become a conquerer.
Daenerys (Targaryen) – A strong-willed protagonist in the Game of Thrones series.
Daryl (Hannah) – An actress best known for her role as an assassin in the Kill Bill movies.
Davy (Crockett) – Known as the King of the Wild Frontier; a famous American folk hero.
Diana – Named after the late Princess Diana. Perfect name for a sweet and affectionate pup.
Dutch – Alan "Dutch" Schaefer is the main character from the film, Predator.
Elmer (J. Fudd) – A fictional character from the Looney Tunes cartoon series who is always after Bugs Bunny with his gun.
(Harrison) Ford – An actor famous for his performance in Star Wars and Indiana Jones.
Guinevere – The wife of King Arthur.
Hawkeye – Clint Barton's hero name.
Hermione – The intelligent female protagonist in Harry Potter.
Huck – Named after Huckleberry Finn.
Hulk – Another Marvel superhero. A good name for a big, strong hunting dog.
Indiana (Jones) – Based on the adventurous fictional story of Dr. Henry Walton.
Katniss – The determined protagonist in the Hunger Games franchise. She's an excellent archer.
Khaleesi – Another name from Game of Thrones, Khaleesi means queen in Dothraki.
Legolas – A Sindarin Elf from Lord of the Rings, known to be an excellent archer.
Locke – A brawny character from Game of Thrones.
Merida – Inspired by the courageous red-headed princess in Disney's Brave.
Nala – The spunky, loyal lioness from The Lion King.
Neo – The protagonist in the Matrix.
Nero – The name of Rome's fifth emperor.
Neytiri – The female Na'vi in Avatar.
Rambo – An iconic protagonist played by Sylvester Stallone.
Robin (Hood) – The famous archer who stole from the rich to give to the poor.
Rocky (Balboa) – A formidable boxer, played by Sylvester Stallone.
Ron (Weasley) – A second protagonist from Harry Potter, known for his red hair and fierce loyalty.
Sansa (Stark) – A sweet yet brave character from Game of Thrones.
Sigourney – After Susan Alexandra "Sigourney" Weaver, an actress known for her roles in action films.
Simba – The adventurous and brave protagonist from The Lion King.
(Jason) Statham – An American actor who's played many anti-hero roles.
Susan – One of the protagonists in Narnia, she was a good archer.
Sylvester (Stallon) – An actor famous for his roles in action and western movies.
Terminator – One of the characters played by Arnold Schwarzenegger.
Thor – A fictional character in the Marvel film series.
Trinity – A quiet yet confident character from the Matrix franchise.
Wesley (Snipes) – An American actor best known for his roles in action movies, such as Blade: Trinity.
Whistler – Another character from the movie Blade.
Wolverine – A fictional character from Marvel. A great name for big dogs like German Shepherds.
Ygritte – One of the Free Folks from Game of Thrones.
Yoda – This name is perfect for avid Star Wars fans.
(Theodore) Roosevelt – This US president had a passion for hunting.
Saxton (Pope) – Known for his hunting of grizzly bears in Yellowstone National Park.
Teddy – One of Theodore Roosevelt's nicknames.
Winston (Churchill) – This prime minister was an avid hunter.
Wyatt (Earp) – A sheriff from the Old West who took part in the O.K. Corral gunfight.
For popular dogs on social media, Leja and Mia, as well as Gator, are some of the most Insta-famous fidos.
What are the best hunting dog names of all time?
A top-performing hunting dog needs a name that captures its superb hunting skills. Well, then you've come to the right place.
Below you'll find the best hunting dog names, as well as some real classics.
Ace
Blaze
Bolt
Boomer
Bud / Buddy
Chase / Chaser
Dash
Duke
Gunner
Hunter
Huntress
Radar
Ranger
Scout
Trapper
Classic female hunting dog names
Female hunting dogs can be as fierce as their male counterparts, and so, they deserve a name that portrays their feminine ferocity.
But, for a sweet and loving girl, you might want to consider a name that reflects softer qualities. Below you'll find girl hunting dog names that will make you growl.
Aspen
Bess / Bessie
Cassie
Daisy
Desi
Dottie
Duchess
Echo
Gamora
Harper
Lady
Layla
Lola
Lottie
Lucy
Nellie
Nikita
Poppy
Princess
Queenie
Ripley
Roxie
Sadie
Tasha
Trudy
Here are some lovely and unique female hunting dog names with meaning:
Bella – Beautiful
Bonita – Pretty or Cute
Bonnie – a Scottish word meaning beautiful
Dakota – meaning friendly
Dixie – refers to the Southern land of the USA
Liberty – independence and freedom
Marley – pleasant seaside meadow
Natasha – birthday
Shanna – the possessor of wisdom
Shiloh – peace
Stella – star
Xena – guest, stranger
Classic hunting dog names for males
For a male dog, you might want a name that's more 'macho.' These male hunting dog names are just awesome for pups.
They're short, strong, and bold – fitting for big dogs like the German Shepherd. Try out a few of these boy hunting dog names to see which one your pup responds to the best.
Brady
Brantley
Captain
Cato
Clove
Colt
Gibson
Glen
Huntsman
Jet Li
Jon Snow
Oliver
Prince
Ramsey
Sammy
Here are some favorite male hunting dog names with meaning:
Clyde – keeper of keys
Eli – in biblical terms, it means 'ascent' or 'my god'
Frankie – freeman
Goliath – uncover or reveal
Homer – security, pledge, hostage
Jagger – is German for hunter
Jesse – king or god's gift
Kane – little battler
Kingsley – the king's wood, glade, or meadow
Peyton – fighting-man's estate
Thaddeus – courageous heart
Zeke – God strengthens
Gender-neutral hunting dog names
The great thing about dog names is that there's no pressure to comply with gender norms. This leaves you free to get creative when choosing your dog's name.
Here are some unisex names that will be perfect for your progressive pup.
Atlas
Bailey
Browning
Copper
Huntley
Micha
Mulie
Ryder
Scooter
Shadow
Hunting dog names inspired by breed
Perhaps you've set your sights on a specific hunting dog breed such as Labrador Retrievers? These are good gun dogs and bird retrievers.
This means you could choose a more ironic name if you want. Alternatively, you might want to give your hunting dog a more obvious name.
Brant
Drake
Emperor
Jake
Jazz
Koda
Link
Major
Mallard
Here are some great names for a black or chocolate Labrador Retriever.
Chocolate
Coco
Hershey
Kujo
Midnight
Mocha
Nighthawk
Nova
Onyx
Phantom
Raven
Smoke
Spade
Original hunting dog names inspired by weapons
Why not consider giving your hunting dog a name that pays tribute to your hunting tool? With these artillery-inspired names, your dog will definitely develop a reputation that precedes them.
Ammo – short for ammunition.
Beretta – an Italian firearms company. Perfect for a female Beagle.
Bullet – bullets can do some severe damage, like your dog.
Gauge – the gauge of a firearm is a measurement unit that illustrates the gun barrel's diameter.
Glock – a type of handheld pistol.
Hammer – the part of the firearm which ignites the propellant which fires the bullet or other projectile.
Kimber – an American firearm manufacturer that has been around since 1911.
Magnum – the firearms cartridge of a gun.
Musket – a muzzle-loaded long gun. A tough and unique hunting dog name.
Nelli – inspired by the Italian firearms manufacturer Benelli.
Remington (Remmy) – this is the leading firearms and ammunition manufacturer in America.
Ruger – another quality firearms producer from the United States.
Sauer – Sig Sauer is a German firearms manufacturer.
Smith – A Massachusetts-based firearms and ammo producer.
Tank – An armored fighting vehicle.
Trigger – the mechanism that starts the firing process.
Wesson – Smith & Wesson is another US producer of ammunition and guns.
Winchester – The Winchester Repeating Arms Company is a manufacturer of repeating firearms.
Here are some top hunting dog names for those who prefer hunting with the more traditional bow and arrow.
Arrow
Bow / Bowe
Bull / Bullseye
Cam
Fletch
Hoyt
Matthews
Hunting dog names influenced by fishing
Perhaps hunting for larger prey such as bucks isn't your style. If your idea of 'hunting' involves a fishing line, then these coon dog names are for you.
Fishing brands, tools, accessories, and actual fish have influenced these names.
Berkley
Brook
Cisco
Croix
Finn
Gill
Keeper
Kota
Lindy
Lunker
Oakley
Pike
Rigger
Rip
Sandy
Skipper / Skip
Spinner
Trout
Hunting dog names inspired by nature
For those who love the outdoors, why not consider giving your hunting dog a name that reflects this? Some parts of nature are gentle, while others are powerful.
Whatever the case, there are plenty of aspects of the earth that make for top hunting dog names.
Aurora
Dawn
Meadow
River
Sunny
Sky
Stormy
Thunder
Willow
Animal-inspired hunting dog names
The animal world can provide plenty of inspiration for your pup's name. Whether a lethal hunter or agile bird, they often possess traits seen in hunting dogs.
Take a look at these popular dog names inspired by other animals.
Bear
Buck
Eagle
Finch
Fox
Hawk
Lynx
Tiger
Wolf
Hunting dog names inspired by mythology
For a historic hunting name, look to Greek Mythology to capture your dog's capabilities. Many Gods were brave, powerful, and possessed excellent hunting skills. Try out these superior dog names.
Artemis – In Greek mythology, she was the Goddess of the Hunt.
Andromeda – the beautiful woman whom Perseus fell in love with.
Athena – The Goddess of War, Athena.
Atalanta – another Greek Goddess who was a quick-footed huntress.
Apollo – Artemis' twin, Apollo the God of Archery, amongst other realms.
Ares – the Greek God of War.
Cupid – the Roman God of Love. This is a perfect name for a loving pup.
Hercules – a demigod, recognized for his strength and bravery.
Olympia – this is where the Olympic games were born.
Orion – a well-known huntsman in Greek mythology.
Nyx – the Greek Goddess of night.
Zeus – the ultimate Greek god known for his power. Zeus is a fitting hunting dog name for males.
Don't miss out: 300+ Most Popular and Unique Greek Dog Names
Hunting dog names inspired by alcohol
After a long day out in the fields, nothing quenches your thirst quite like a cold one. There are plenty of alcohol brands that make for ideal hunting dog names – females and males alike.
For example: with its rich, rusty color, Bourbon could be the perfect name for your new male English Cocker Spaniel.
Abita
Ale
Beck
Bourbon
Busch
Collins
Corona
Fireball
Foster
Guinness
Harp
Hennessy
Jim Beam
Johnnie Walker
Killian
Lagar
Macallan
Macduff
Mich
Miller
Molson
Murphy
Sam
Whiskey
Badass hunting dog names for tough pup's
A good hunting dog is fierce and loyal. Their intelligence and obedience make them easily trainable.
Whether your hunting dog is sleek and agile or large and muscular, you'll find a fitting badass name here.
Beast
Blitz
Brutus
Buckshot
Diesel
Jag
Killshot
Outlaw
Rogue
Sarge
Spartan
Spike
Cool hunting dog names
Sometimes, you want a name that oozes 'cool.' These unique hunting dog names are perfect for a quirky pup who sticks out from the crowd.
If you choose one of these dog names, your dog will have the hippest name in town.
Camo
General
Justice
Maverick
Porter
Powder
Prophet
Rebel
Seal
Yukon
Other ideas for hunting dog names
So, perhaps you're not getting a hunting dog for its breed purpose. That's no problem because these dogs make lovely family pets.
In such a case, you might not be looking for a hunting-related name. Here are some other options that might do the trick.
Cabela
King
Legend
Mack
Max
Rex
Walker
What should I name my hunting dog?
Hunting dogs are obedient, loving, fearless, and loyal. Whether you're getting a badass Bloodhound or a gentle Irish Setter, you're bound to find the perfect name in one of the lists above.
It's best to test a couple of names out before deciding on one. Your puppy's name should be easy to pronounce, but remember to steer clear of dog names that sound similar to commands.
Most importantly, choose a name you like and one that fits your dog's personality.
If you've got a hunting dog name in mind that you didn't see on this list, leave a message in the comments. We'd love to hear it!
Further reading: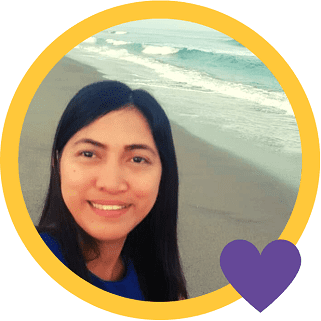 Cess is the Head of Content Writing at K9 Web and a passionate dog care expert with over 5 years of experience in the Pet Industry. With a background in animal science, dog training, and behavior consulting, her hands-on experience and extensive knowledge make her a trusted source for dog owners.
When not writing or leading the K9 Web content team, Cess can be found volunteering at local shelters and participating in dog-related events.