Last Updated on April 20, 2023
Do you have a black and white pup in need of the perfect name? We can help! Any dog lover wants an excellent name for their new dog, but what suits them best?
Luckily, we've got plenty of names from which to choose. You never know what fantastic concept will get the inspiration flowing. So let's find a unique name for your new puppy together.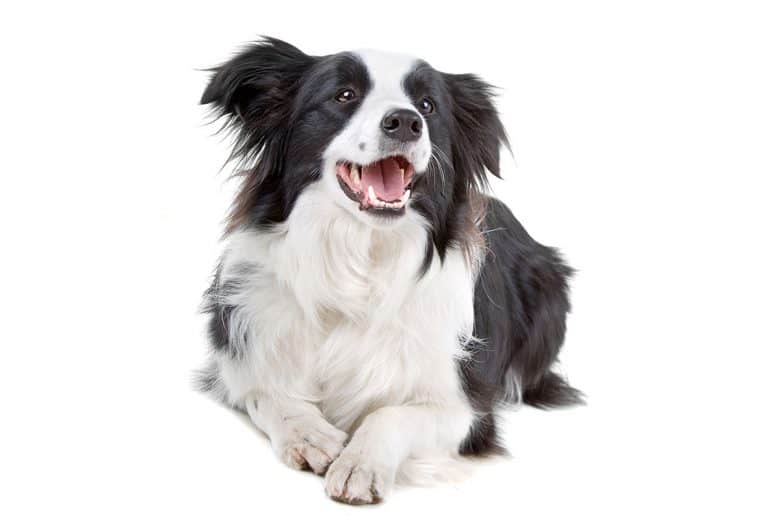 How do you pick a name for your black and white dog?
There's no perfect way to go about naming your pup, but it helps to think about what makes them unique. Cute names might suit a small dog better.
Maybe they have more white fur than black, which could be the perfect detail for their name.
Maybe your black and white puppy has a predominantly black coat, which could inspire a whole different name.
Maybe they remind you of another black and white animal, or the pattern of their coat could be perfect, but whatever catches your attention, feel free to embrace it.
Sometimes your pup will remind you of a person or place. There are all manner of excellent ideas from which to draw.
You can also think beyond the black and white coat to find the best names for your pup. There's nothing wrong with highlighting their personality or quirks.
A funny dog could benefit from an equally amusing name the same way a stoic guardian could benefit from a bold one.
Maybe a few names sound viable to you. Try them out. Say them out loud and see how they land.
Perhaps it sounds awesome out loud, or even better, maybe your dog perks up when they hear it. There's a beauty in finding the perfect name and seeing your dog light up at the mention of it.
All that aside, maybe you're curious about common dog breeds that feature black and white fur. There are quite a few, including various mixed breeds, but we'll focus on a few of the top breeds.
Check out the links to find out more about each breed.
Common Black and White Dog Breeds:
If you're interested in more information on black and white dog breeds, check out this video.
Famous Black and White Dog Names
There are great names prevalent in pop culture that could be perfect for your pup. Movie stars, bands, and even favorite characters can make for some of the best names.
Do you have a favorite show? Maybe you have a favorite movie or song? Always feel free to draw upon those things. There's nothing wrong with naming your dog after something you love.
Banksy – In relation to the works of the famous artist.
Betty Boop – The famous black and white cartoon character.
Charlie Chaplin – The famous black and white film star.
Cruella – The villain from Disney's 101 Dalmatians.
Greta Garbo – A famous black and white film star.
Groucho – After Groucho Marx, a famous black and white film star.
Kiss – After the rock band that famously dressed in black and white.
Mickey – Like Disney's Mickey the Mouse.
Minnie – Like Disney's Minnie Mouse.
Odette – The white swan from Swan Lake.
Odile – The black swan from Swan Lake.
Pepe Le Pew – The skunk from the classic cartoons.
Perdita – From the Disney classic 101 Dalmatians.
Petey – The name of the black and white dog from The Little Rascals.
Pongo – Also from 101 Dalmatians.
Rocket – After Rocket Raccoon from Guardians of the Galaxy.
Salt-N-Pepa – From the famous hip hop group.
Snoopy – From the Peanuts comics and cartoons.
Sylvester – From Sylvester and Tweety.
Zorro – After the famous character.
It never hurts to check places like Instagram. There are numerous accounts dedicated to cute black and white dogs that may inspire you on your naming journey.
We've even got some of those for you to check out. Click the links below to view pictures of each cute pup.
Black and White Dogs of Instagram:
Aura the Border Collie
Bruno the Beagle
Duke the Great Dane
Gracie the Dalmatian
Ivy the French Bulldog
Mr. Woof the Alaskan Malamute
Murphy the Basenji
Stella the Newfoundland dog
Toby the Boston Terrier
The Best Black and White Dog Names
If you've been racking your brain over what to name your dog, we're here to help. We've got names inspired by patterns, other animals, foods, and even foreign languages.
If you're after the perfect suggestions, you won't find a better list anywhere else.
Black and White Dog Names Inspired by Other Animals
Badger
Bear
Cow
Ermine – A short-tailed weasel, also called a stoat.
Holstein – A cattle breed.
Lemur
Magpie
Moo – Like a cow.
Orca – The killer whale.
Osprey – A black and white bird.
Panda
Penguin
Polar Bear
Puffin – Small black and white birds.
Raccoon
Raven
Shamu – The famous Orca.
Skunk
Snow Leopard
Snowy Owl
Swan
Tapir – A small, often black and white, mammal that resembles a pig.
Tiger
Zebra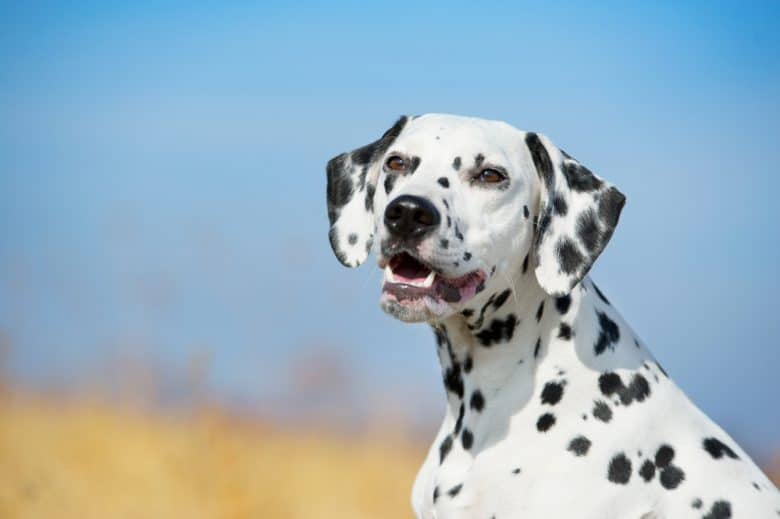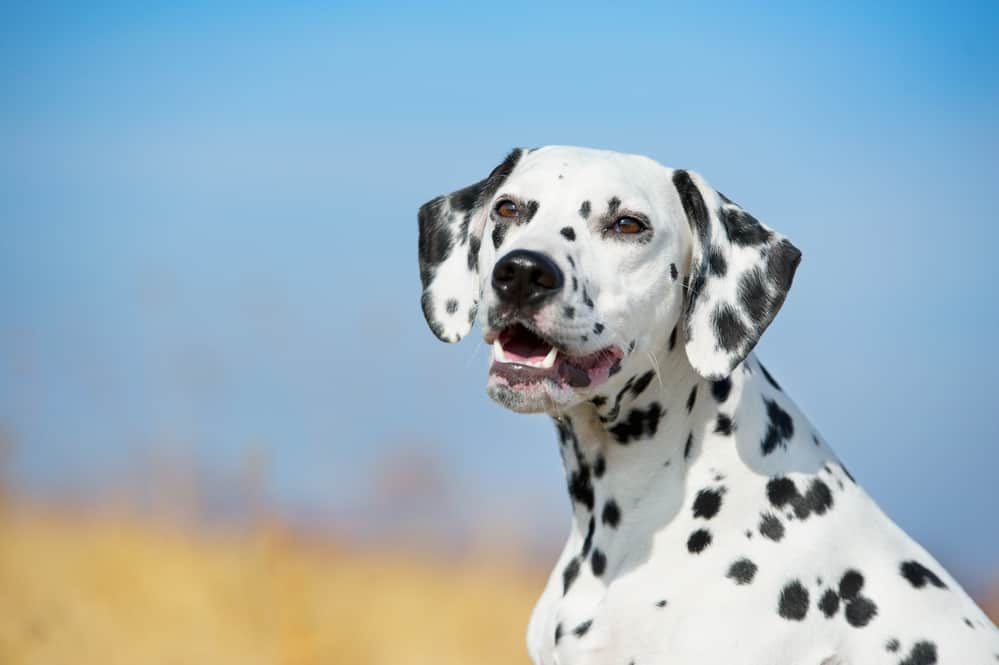 Black and White Dog Names Inspired by Foods
Almond Joy
Chip – Like a chocolate chip.
Coco
Cookies
Cookies N' Cream
Cupcake
Dessert
Junior Mint
Oreo
Parfait
Peanuts – Could also be to honor the great Snoopy.
Pepper
Peppermint Patty
Sprinkles
Sundae
Sushi
Truffle
Black and White Dog Names Inspired by Patterns
Badgy
Barcode
Blackfoot
Blot
Bullseye
Checkers
Chess
Dapple – Means "marked with spots or rounded patches."
Dice
Domino
Dot
Dotty
Freckles
Harlequin
Inkblot
Merle
Mottle – Means "means an irregular arrangement of spots or patches of color."
Patches
Piebald – Means "to have irregular patches of two colors."
Polka Dot
Referee/Ref – Like the uniforms they wear.
Ripple
Rorschach – After the inkblot tests.
Silhouette
Slate
Smudge
Soccer – Like the pattern on a soccer ball.
Speckles – Means "marked with a large number of spots or patches of colors."
Spot
Static – Like the black and white static of a TV screen.
Stripey
Swirl
Tuxedo
Zigzag/Ziggy
Black and White Dog Names Inspired by Foreign Languages
Adhela – Means "magpie" in Hindi.
Dachs – Means "badger" in German.
Echecs – Means "chess" in French.
Luna – Means "moon" in Spanish.
Mancha – Means "spot" in Spanish.
Namash – Means "freckle" in Arabic.
Noir – French for "black cinema."
Onyx – From Greek meaning "claw."
Pinyin – Means "panda" in Chinese.
Saikoro – Means "dice" in Japanese.
Shirokuro – Means "black and white" in Japanese.
Tochka – Means "spot" in Russian.
Toppa – Means "patch" in Italian.
Vega – Spanish for "large plain or valley."
Yin Yang – Based on ancient Chinese philosophy.
Other Cool Ideas for Black and White Dog Names
Boggle
Butler
Cloudy
Crossword
Dabble
Doodles
Eight Ball
Galaxy
Goofy
Greyson
Half Moon
Inky
Jazz
Jeeves
Keys
Magic
Magician
Marble
Mime
Mittens
Monk
Moon
Motley
Newsie
Nyx – God of the night.
Obsidian
Paws
Piano
Pinwheel
Pixel
Puzzles
Rebel
Retro
Scrabble
Shady
Socks
Space
Tux
Vintage
The Best Male and Female Black and White Dog Names
If you're still on the hunt for a name, here we've listed some excellent choices for both male and female dogs as well as some more common ones.
Black and White Female Dog Names
Audrey
Aurora
Ava
Bessie
Cali
Chanel
Chloe
Dodie
Frankie
Harley
Harmony
Hemera – The Greek goddess of day and night.
Honey
Layla
Lizzy
Lucy
Mocha
Nova
Piper
Poppy
Princess
Sadie
Shelby
Sophie
Stella
Storm/Stormy
Twilight
Xena
Zoey
Black and White Male Dog Names
Ace
Bandit
Bucky
Buddy
Buster
Chester
Cooper
Diesel
Drake
Felix
Gizmo
Jack
Jasper
Loki
Lucky
Maverick
Milo
Nigel
Oliver
Rocky
Scout
Shadow
Teddy
Thor
Trooper
Zeus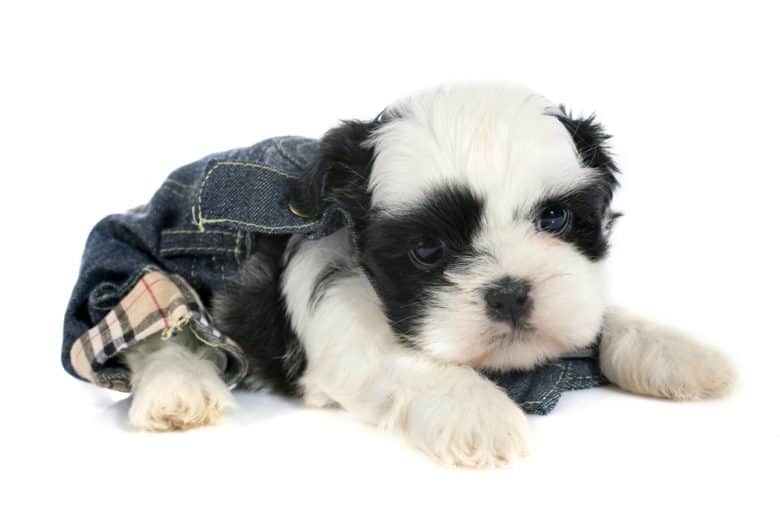 What should I name my black and white dog?
Only you can truly answer the question of what to name your dog, but hopefully, we've got your creative juices flowing.
Pick a name that fits your pup, and what once felt like a simple term will soon bring a smile to your face for a whole new reason.
If you're still having trouble, check out Purina's Dog Name Generator. It allows you to enter your dog's characteristics, and it will suggest names based on your criteria.
Feel free to check out our other pages for more excellent dog-related articles.
Further reading: Other dog names by colors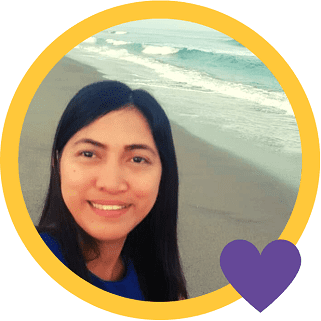 Cess is the Head of Content Writing at K9 Web and a passionate dog care expert with over 5 years of experience in the Pet Industry. With a background in animal science, dog training, and behavior consulting, her hands-on experience and extensive knowledge make her a trusted source for dog owners.
When not writing or leading the K9 Web content team, Cess can be found volunteering at local shelters and participating in dog-related events.