Last Updated on April 20, 2023
Wolf dogs are canines that deserve unique and wild names, but choosing an appropriate moniker for them can be difficult.
To help you on this quest, we've made an extensive list of the best wolf-dog names for you to choose from.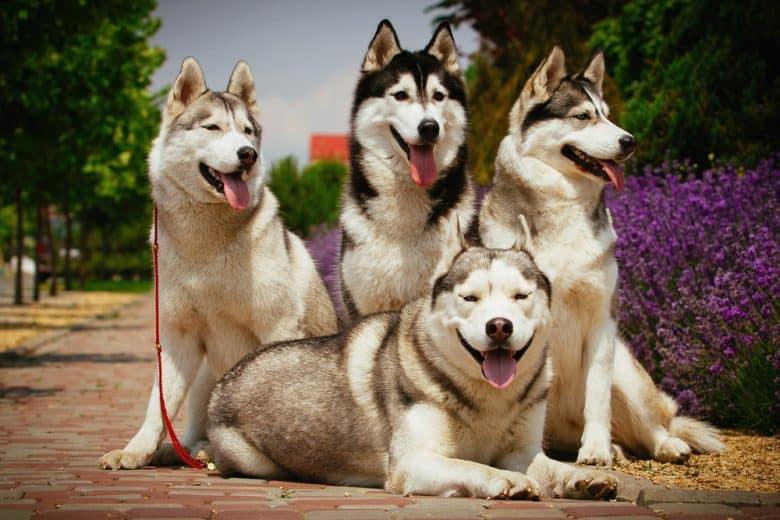 The wolf names below are suitable to wolf-like dogs, too, such as Alaskan Malamutes and German Shepherds.

How do you pick the right name for your wolf dog?
If picking the perfect name for your wolf dog seems impossible, we recommend limiting the amount of time searching for names.
Instead, list a few that you like then try each one out on your dog. Say it out loud and see if your pup reacts or if it feels right for you.
While you shouldn't change your dog's name constantly, taking a few days to try a variety of names is perfectly fine. But if you can decide sooner, the better.
This also applies when adopting a dog. It's best to give that pooch a fresh start from its past and negative experiences associated with its old name.
Once you've settled on a name, you have to teach it to your fido.
Be careful, though, because it's easy for any dog to interpret things differently. So steer clear of names that sound like common commands such as sit, stay, or up.
If your furball reacts or looks at you when you mention his name, reward him with a treat, a cuddle, or praise.
You can watch this helpful video that gives tips on how to teach your dog his or her name:
Famous Wolf Dog names
There are a few famous wolf dogs that you may recognize from this list.
Some famous wolves are from literature, video games, comics, movies, or TV shows. Balto and WhiteFang are two of the few wolf dogs that have made a significant splash in Hollywood.
There's also Raksha and Rama from The Jungle Book, and of course, The Legend of Lobo.
Other wolf-dog character names that we think are worthy of mentioning are:
Arcanine and Rockruff (Pokemon)
Jacob and Embry (Twilight Saga)
Ghost, Lady, Nymeria, Summer, and Grey Wind (Game of Thrones)
Gmork (The Neverending Story)
Sirius and Greyback (Harry Potter)
Greycub (The Cry of the Wolf)
Hollis and Ryder (True Blood)
Kodlak, Torvar, and Skjor (Skyrim)
Moro (Princess Mononoke)
Nighteyes (The Farseer Trilogy)
Riff Raff (Underdog)
Scar Snout (The Rugrats Movie)
Walter and Wilford Wolf (Animaniacs)
Wolf O' Donnell (Star Fox)
Ralph Wolf (Looney Tunes)
Are werewolves sort of your thing? Here are some werewolf names we found that you can also shorten to make it extraordinary:
Ruby (Once Upon a Time)
Remus Lupin and Fenrir Greyback (Harry Potter)
Oz (Buffy the Vampire Slayer)
Michael Corvin (Underworld)
Lucian Greymark (The Mortal Instruments)
Evo (Gen 13)
Draugluin (Legendarium)
If you want to name your little wolfy from Instagram-famous wolfdogs, or other online platforms, here are some of the most popular:
Loki (based on the famous trickster of Norse mythology)
Honza and Sitka
Archer
Njord – A French-based wolfdog
Khloe, Leonidas, Aurora
There's also Mishka, from the famous talking Siberian Husky meme and the name means bear in Russian.
Or take a cue from real-life wolf dogs such as:
Tukkie
Sun of Malikye
Sasha Marie
Priscilla
Nannu
Nakomi
Nahina Natani
Kota
Koara
Shawna
Deogee
A list of good and best wolf-dog names
You may have an actual wolf pet, but there are also small dogs to giant breeds that have wolvish features. That's why we collected names that will suit wolves based on appearance, color, locations, and other languages.
Wolf dog names inspired by the size
Wolf dogs are way bigger than other large dog breeds, so there's probably nothing more imposing than Inuit wolf dogs.
Titan
Vulcan
Goliath
Tank
Shamu
Lycan
Jumbo
Hulk
Hercules
Horatio
Jupiter
Maximus
Everest
Colossus
Clifford
Wolf dog names based on appearance & color
Do you have a white wolf dog? Maybe a fur baby with blue eyes? One of these great names will show that you're proud of your fur baby's looks.
Ivory
Winter
Tundra
Snowy or Snow
Snowflake
Snow White
Sable
Puff or Poof
Mayo
Leopard
Glow
Feather
Custard
Cream Puff
Bear
Artic
Midnight
Ice
Angora
Blizzard
Blue
Names that mean wolf in other languages
Want to go eccentric? These monickers that mean wolves in other languages will make any dog stand out. From Italian to Greek, your fido will be unique!
Lyall (Scottish)
Agwang (African)
Dacinana: (Romanian)
Guadalupe (Arabic)
Lupa (Latin)
Lipita (Spanish)
Otsana (Baque)
Ralphina (English)
Ula (Old English)
Ulrica (Swedish)
Ylva (Scandinavian)
Okami (Japanese)
Okwaho (Iroquoian
Eyolf (Norwegian)
Channon (English)
Waya (Cherokee)
Dagda (Irish)
Lycidas (Greek)
For your noble wolf, you can try the names Adalwolf or Adalwolfa, Adolph, Adoff, Adolpha, Adolfa, or Adolfo, and Bardalph.
Wolf dog names inspired by the word "warrior" in different languages
We often see wolves fight side by side with their human, so it's best to consider the fire your little fighter has when picking his name.
Elda (Italian)
Zelda or Hida (German)
Xena or Diomedes (Greek)
Tarik (Egyptian)
Sakata (Japanese)
Rek (Danish)
Ragnvard (Swedish)
Percival (French)
Oskari (Finnish)
Lilka (Polish)
Indra or Bali (Hindu)
Hototo (Hopi)
Haka (Maori)
Gideon (Hebrew)
Calhoun (Irish)
Native American names for wolf dogs
Wolfy dogs have been a part of history and you may be a days-of-yore buff. Kiowa is a Native American tribe or the Nashoba wolf, but here are more Native names with their meanings:
Abedabun ("dawn; the sight of the day")
Abeque ("stays at home")
Achak ("spirit")
Adsila ("blossom")
Ailen or Aylen ("clear" or "happiness")
Aiyanna ("ever-blooming")
Alameda ("grove of cottonwood")
Alaqua ("sweet gum tree")
Alsoome ("independent")
Amadayh ("forest water")
Aponi, Kimama, or Kimimela ("butterfly")
Awanata ("turtle")
Awentia or Awinita ("fawn")
Ayasha or Ayashe ("little one")
Calfuray ("violet")
Cha'risa ("elk")
Chepi ("fairy")
Chosovi or Doli ("bluebird")
Chosposi ("bluebird eye")
Chumana ("snake maiden")
Chumani ("dewdrops")
Dusi ("snake flower")
Donoma ("sight of the sun")
Ehawee ("laughing maiden")
Galilahi ("attractive")
Honovi ("strong deer")
Hurit ("beautiful")
Huyana ("falling rain")
Isi ("deer")
Jaci ("moon")
Kanchina ("sacred dancer)
Kai ("willow tree")
Kaliska ("coyote chasing deer")
Kanti ("sings")
Kasa ("dressed in furs")
Kateri ("pure")
Kaya ("elder sister")
Kimi ("secret")
Kiwidinok ("of the wind.")
Koko ("night")
Lenmana ("flute girl")
Liluye ("singing chicken hawk that soars")
Litonya ("darting hummingbird")
Lomahongva ( "beautiful clouds arising")
Macawi ("generous")
Maiara ("wise")
Maka ("earth")
Makawee ("mothering")
Malila ("fast salmon swimming up a rippling stream")
Mansi ("plucked flower")
Mapiya ("sky")
Migina ("returning moon")
Migisi ("eagle")
Mimiteh ("new moon")
Misae ("white sun")
Moema ("sweet")
Muna ("overflowing spring")
Nadie "wise")
Nahimana ("mystic")
Naira ("big eyes")
Namid ("star dancer")
Nascha ("owl")
Nay ("I love you")
Niabi ("fawn")
Nidawi ("fairy")
Nina ("fire")
Nita ("bear")
Nittawosew ("she is not sterile")
Nizhoni ("beautiful")
Njlon ("mistress")
Nova ("chases butterflies")
Nukpana ("evil")
Nummes ("sister")
Nuttah ("my heart)"
Odahingum ("rippling water")
Ominotago ("beautiful voice")
Taima ("thunder")
Tiva ("dance")
Tutanka (""big beast")
Speaking of Americans, names within the US could work, too, such as Tacoma, Kodiak, Alaska, Dallas, Yukon, Alpine, and Dakota.
Mythical names for wolf dogs
If you like mythical creatures, maybe even mythology. Check out this list:
Amarok
Ares
Asena
Apollo
Chronos
Cronus
Fenrir
Garmr
Geri
Hera
Freki
Hati Hróðvitnisson
Juno
Odin
Rhea
Sköll
Thor
Tyr
Warg
Wepwawet
Akela
Zeus
Wolf dog names after trees
As wild animals typically found in forests, naming them after trees can often befitting:
Acacia
Arborvitae
Ash
Aspen
Basswood
Beech
Birch
Butternut
Black Cherry
Cherry
Celtic
Chestnut
Cottonwood
Cucumber
Elm
Balsam Fir
Hawthorn
Hemlock
Hickory
Hophornbeam
Hornbeam
Larch
Black Locust
Honey-Locust
Maples
Oak
Black Oak
Chestnut Oak
Northern Red Oak
Scarlet Oak
White Oak
Eastern White Pine
Pitch Pine
Red Pine
Eastern Redcedar
Sassafras
Shadbush
Red Spruce
White Spruce
Sycamore
Tulip Tree
Black Walnut
You can also consider names from nature like Willow, Shadow, Newt, River, Rain, Autumn, and Cloud.
Names perfect for alpha wolf dogs
For the strong leader of the pack, this list includes wolf names that are subtle yet powerful. For alpha female wolves:
Agatha
Andromeda
Athena
Bonnie
Cleopatra or Cleo
Delilah
Demi
Destiny
Duchess
Eden
Electra
Etta
Eyolf
Felicity
Freya
Frida
Genesis
Geneva
Harlow
Huntress
Jada or Jade
Leia
Luna
Yara
Beta
Khaleesi
Storm
Terra
And for alpha male wolves:
Aerie
Alder
Ash
Echo
Justice
Kennedy
Major
Pyro
Sarge
Stark
Valor
Chief
Hawk
Spartan
Amaruq
Bernulf
Bleiz
Brute
Caesar
King
Moses
Napoleon
Pharaoh
Prince
Theo
Titus
Cute wolf-dog names male and female wolves
Just because they look daunting, doesn't mean you can't give your wolf a cute name.
Dash
Fluffy or Fluff
Chewie or Chewy
Honeybear
Fuzzy
Bean or Jellybean
Cupcake
Mittens
Mouse
Peanut
Basil
Comet
Orbit
Rune
Dazzle
Dandelion
Otter
Maple
Lynx
Tough-sounding names for wolf dogs
There's no denying that wolves are tough, but if you want everyone to know that just by saying your pet's name, here are female wolf names (some can work for male dogs) that sounds like it:
Canyon
Eskimo
Megan
Melina
Melody
Mercy
Mia
Mika
Mila
Miley
Millie
Mimi
Minnie
Miranda
Miriam
Missy
Mitzi
Nola
Nora
Nori
Norma
Nyx
Odessa
Olive
Olivia
Opal
Oreo
Olga
Parker
Patsy
Payton
Peach
Penny
Perdia
Phoebe
Piper
Pippa
Pippy
Pixie
Polly
Poppy
Portia
Precious
Queenie
Raven
Remy
Rebel
Riley
Rio
Rita
River
Rosalie
Rose
Rosemary
Rosie
Rowan
Rogue
Roxy
Ruth
Ruthie
Rylie
Sadie
Sage
Sally
Sammie
Sandy
Sassy
Savannah
Scarlet
Scout
Selena
Selma
Serena
Serenity
Shelby
Shiloh
Shirley
Sienna
Sierra
Silvia
Sissy
Siti
Skye or Sky
Skylar
Smokey
Sunny
Susannah
Susie
Sweetie
Sydney
Sylvia
Tabitha
Talia
Taylor
Tessa
Thea
Tiana
Tilly
Tootsie
Vivi
Vivienne
Whitney
Zia
Zoe
Zola
Zora
Zuri
Rollo
Ubba
Hunter
Scar
Akela
Jackal
Cool wolf-dog names
Want to give your wolfy fido a snazzy nickname? These will work whether you have a young wolf or a mature one:
Alf
Angus
Arrax
Axle or Axel
Bardulf
Boomer
Bozorg
Bruno
Champion
Colt
Danger
Diablo
Fang
Fighter
Gator
Grand
Grizzly
Groot
Gunner
Kane
Kong
Mad-dog
Magnum
Majestic
Mustang
Nitro
Omega
Ookii
Phantom
Rage
Rebel
Rider
Rocco
Rocket
Rogue
Samson
Spear
Funny wolf-dog names
Sometimes, the best wolf-dog names are for your goofy little wolf. Or it's
Wolverine
Wolfman Jack
Tiny
Tinkerbell
Tim or Timber
Steppenwolf
Snoop
Shewolf
Sheba
Porkchop
Ninja
Moon
Howl or Howler
Frosty
Diva
Dire
Bones
Beowulf
Bacon
Barkley
Big Foot
Bond
Bubba
Byte
Chalupa
Dobby
Dogzilla
Dozer
Dude
Eisenhower
Ewok
Fly
Frodo
Gizmo
Guinea pig
Hobbit
Hot Dog
Houdini
Lupo
Mister Big
Mr. Dog
Scooter
Sir Loin
Yeti
Winnie (the Pooh)
Wolfgang
Pope
Seiko
Wile E Coyote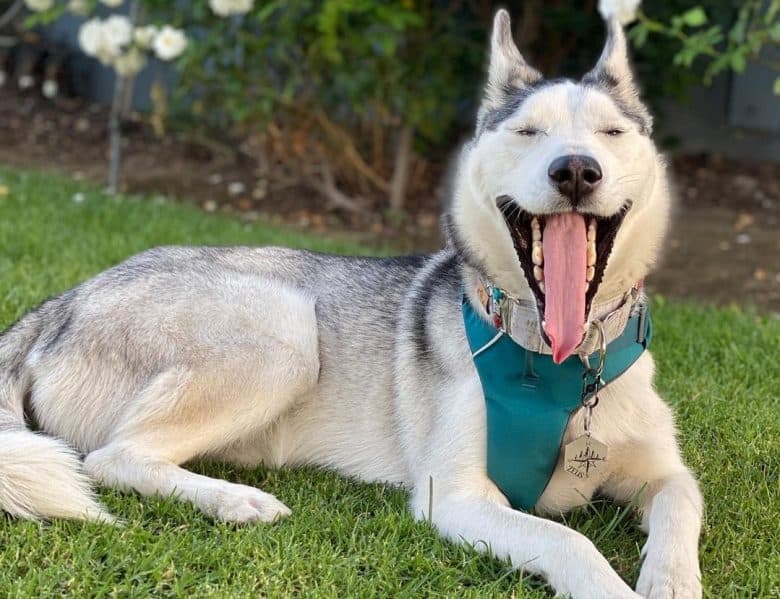 Unique wolf-dog names
How about something uncommon or rare yet really special?
Aura
Barwolf
Czar
Harou
Louve
Nomad
Radolf
Siku
Shiro
Ulva
Ziva
Zylo
Apisi
Havoc
Lotus
Aztec
Gorg
Phoenix
Takoda
Tatenda
Torak
Aleu
Beja
Brassa
Gabu
Giro
Palla
Quigly
Chinook
Juneau
Zaku
Cochise
Maikoh
Mandela
Oasis
Onyx
Bardawulf
Ax wolf
Best male, female, and unisex wolf-dog names
If you want to go gender-specific for the she-wolf and he-wolf of your pack, check out this list.
Top 50 names for your female wolf dog
These feminine names are perfect for female wolf dogs:
Peaches
Pearl
Peggy
Penelope
Trixie
Trudy
Twinkie
Violet
Virginia
Grace
Greta
Gretchen
Hallie
Hannah
Addie
Adelaide
Adeline
Adelyn
Adriana
Blair
Blakely
Blanche
Blondie
Blossom
Eliza
Accalia
Alpina
Amora
Blanca
Eva
Ivy
Jenna
Kiba
Koda or Kodi
Lulu
Maia or Maya
Meika
Nala
Seraya
Tallulah
Uma or Una
Vixen
Yuki
Frey
Kar
Leah or Leia
Sansa
Mona
Tala
Top 50 names for your male wolf dog
Here is a quick list of our favorite male wolf names:
Aragorn
Amos
Amigo
Andre
Anton
Bowie
Bradford
Bradley
Borris
Chester
Chico
Diego
Evander
Everett
Ezra
Fabio
Goose
Gordy
Grady
Hamilton
Iggy
Igor
Ike
Jacob
Jag
Jake
Lewis
Liam
Arctos
Asher
Blitz
Dogo
Gonzalo
Holo or Honi
Kygo or Kylo
Leo or Leon
Mack
Micco or Miko
Nyko
Rafe
Zion
Mathias
Murdock
Conan
Buck
Butch
Unisex Wolf Dog Names:
Here is a shortlist of some of our favorite unisex wolf-dog names:
Angel
Ariel
Charlie
Cameron
Emerson
Greer
Dallas
Kenzie
Merrick
What should I name my wolf dog?
The name you choose for your wolf dog is entirely up to you. Feel free to choose a few names to try out – but do try to narrow it down to a dozen name ideas at the most.
Often, indecisiveness can be a huge deal when it comes to choosing a name.
In the end, your dog will likely grow into whatever name you choose for them.
What wolf-dog names did you like? Let us know by leaving a comment below.
Further reading: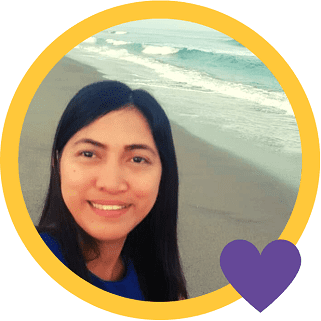 Cess is the Head of Content Writing at K9 Web and a passionate dog care expert with over 5 years of experience in the Pet Industry. With a background in animal science, dog training, and behavior consulting, her hands-on experience and extensive knowledge make her a trusted source for dog owners.
When not writing or leading the K9 Web content team, Cess can be found volunteering at local shelters and participating in dog-related events.