Last Updated on April 27, 2023
Whether you're adopting a Mexican dog breed or just love Mexico, you'll find some perfect dog names on this list.
In this list, we've included some modern names, as well as some ancient ones from the Aztec culture.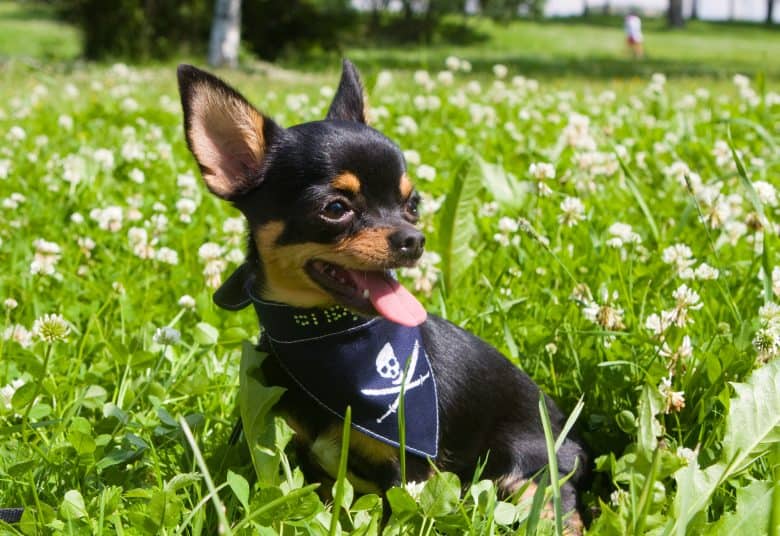 How do you pick the right Mexican name for your dog?
Choosing the perfect name for your canine can be overwhelming. There are so many different options out there.
Narrowing it down to just one can be so difficult. Even if you've narrowed it down to Mexican dog names specifically, there are still so many options.
We recommend narrowing it down to at least a few names and then trying each name out to figure out which one is best for your canine.
You may want to spend a bit getting to know your canine before settling on a name, as it can take a bit for their personalities to come to the forefront.
Once you've settled on a name for your canine, it's time to teach them their name. You can do this in many different ways.
The easiest way is simply to call their name and then give them a treat when they acknowledge it. This will teach them that their name is a good thing and help them respond accordingly.
If you've adopted your dog, you should rename them. Generally speaking, you don't know what sort of feelings your dog will have attached to their old name.
In most cases, you will not have a solid idea of what their home life was like before you brought them home. You do not want them to associate their name with fear or stress.
For this reason, it is best to change it – even if you're okay with their previous name.
Famous Mexican Dog Names
Here is a quick list of some famous Mexican dog names, as well as some names of famous people from Mexican culture you may choose to name your dog after.
Tulum
Anthony
Cesar
Monte
Rodolfo
Cholula
Lopez
Malecon
Madre
Zipolite
Nino
Uxmal
Bueno
Tajin
Carmen
Selena
Juni
Garcia
Cortez
Kahlo
Best Mexican dog names
Out of all the possible Mexican dog names out there, here are some of our favorites:
Blanca: "white"
Bonita: "pretty"
Candelaria: "candle"
Caridad: "dear"
Reina: "queen"
Remigio: "oarsman"; a fitting name for a water-loving dog
Requel: "ewe"
Reynaldo: "wise ruler"
Atl: "water"
Atole: a drink that was popular in pre-hispanic culture
Aztec
Cacahuate: "peanut"
Cacahuatl: "chocolate"
Camote: "sweet potato"
Capulin: "cherry"
Chante: "home"
Dionisio: "follower of Dionysos", who is the Greek god of intoxication
Domitila: "tame one"
Enchiladas
Eufemia: "well I speak"
Genoveva: "race of women"
Gertrudis: "spear strength"
Gilberta: "pledge-bright"
Gracia: "pleasing"
Mexican dog names based on size
If you simply adore how big or how small your canine friend is, it can also serve as inspiration when picking out his or her name.
Mexican dog names for smaller pets
If you have a smaller canine, these Mexican names may be fitting:
Azucena: "madonna lily"
Bebe: "baby"
Bella: "beautiful"
Bernardita: "bold as a bear"
Catherina: "pure"
Che
Chico
Juana
Juarez
Mexican dog names for larger pets
For larger dogs, we recommend the name on this list:
Mijo
Nina
Pollito: endearing name that literally translates to "small chicken"
Raisin
Santo: "saint"
Nayeli
Neva: "snow"
Oscar: "god spear"
Oso: "bear"
Oaxaca
Puebla
Mexican dog names for Chihuahuas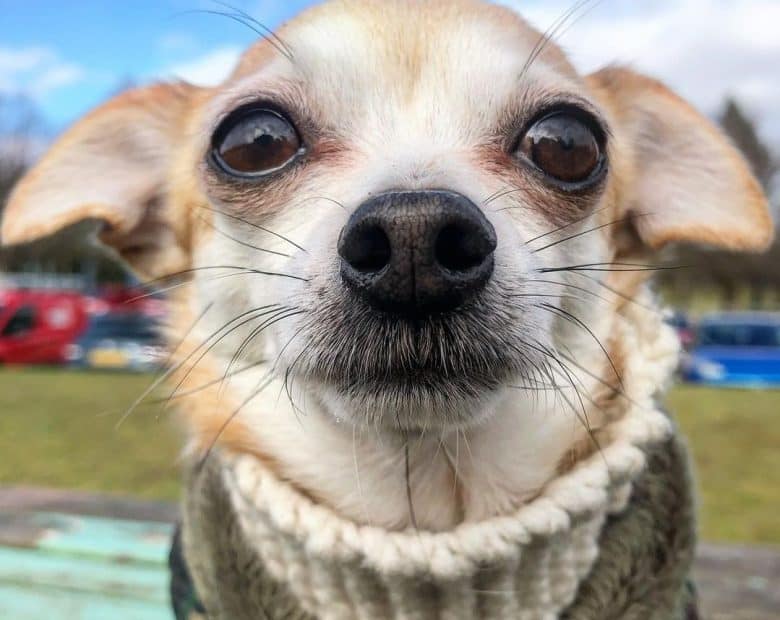 Chihuahuas are a common dog breed from Mexico. In fact, they are one of the most well-known breeds from Mexico.
Amar: "to love"
Armando
Clarisa: "fame"
Corazon: "heart"
Debora: "bee"
Dolores: "sorrows"
Doncia: "sweet"
Eduarda: "guardian of prosperity"
Esmerelda: "emerald"
Estela: "star"
Evita: "life"
Felipa: "lover of horses"
Flor
Fresca: "fresh"
Frida
Gordito: "chubby" – this is used as an affectionate term in Mexico
Idoya: "pond"
Isabel
Ivette: "yew tree"
Juanita
Julieta
Leocadia: "bright, clear light"
Lobo: "wolf"
Lucinda: "light"
Lucio: "light"
Luna: "moon"
Lupe: "wolf"
Mariposa: "butterfly"
Melania: "dark, black"
Merlin: "sea fort"
Nacho
Paloma: "dove"
Pastor: "shepherd"
Paulino: "small"
Perla: "pearl"
Petrona: "stone"
Pino: "pine tree"
Placido: "calm"
Querida: "dear one"
Risa: "laughter"
Rocio: "dew
Rodolfo: "famous wolf"
Rogerio: "famous spear"
Rosa
Rosario: "rosary"
Rosita: "rose"
Rufino: "red hair"
Ruperto: "bright fame"
Sarita: Spanish version of Sarah
Severo: "stern"
Sofronio: "self-controlled"
Sol: "sun"
Sonora
Sosimo: "survivor"
Susanita: "lily"
Tabasco
Teobaldo: "people-bold"
Valerio: strong"
Vida: "life"
Vinicio: "vine"
Zorro: "fox"
Traditional Hispanic puppy name suggestions
We don't know all of the Aztec languages, but we do know a few words. This list of names is based on some of the words we do know:
Ahuacatl: "avocado"
Asquel: "a small ant"
Chapulin: "grasshopper"
Chicle: "gum"
Chiquito: "chile"
Coyotl: "coyote"
Mayatl: "beetle"
Metztli: "moon"
Milpa: "agricultural field"
Molli: "sauce". This is where part of the word "Guacamole" comes from.
Nopalli: a type of cactus that was commonly eaten
Ocelotl: "Ocelot", which is a small wild cat similar to a leopard but way smaller.
Olotl: "corn husk"
Popotl: a straw used for drinking
Sakatl: "grass"
Tecolotl: "owl"
Tomatl: "tomato"
Tonaltzintli: "sun"
Tzapotl: a tree that bears fruit
Tzopilotl: "vulture"
Mexican dog names inspired by Spanish words
These names are actually Spanish words, but they also make pretty good names.
Loida: "agreeable"
Lola: "sorrows"
Trini: "trinity"
Valencia: "power"
Veronica: "bringer of victory"
Camilo: "attendant for a temple"
Carlito: "little Carlos"
Carmelo: "garden-land"
Lupita: "little wolf"
Luz: "light"
Maite: "lovable"
Mireya: "wonderful"
Mexican dog names inspired by Mexico's geography
There are many famous places throughout Mexico. Here are some place names that may also be fitting for your canine:
Guanajuato
Chicken Itza
Uxmal
Cancun
Puerto Vallarta
Playa del Carmen
Mexican dog names inspired by Mexican food and beverages
Mexico has a unique (and yummy) food culture. Here are some names inspired by their delicious food:
Chilaquiles
Pozole
Al Pastor
Enchilada
Pozole
Tostadas
Chiles
Elote
Mole
Tequila
Margarita
Tamale
Gordita
Chalupa
Tough Mexican dog names
There are many tough dog names as well, such as Edmundo. We've included tougher-sounding names on this list.
Benito: "blessed"
Bolivar: "meadow mill"
Casimiro: "commands peace"
Cayetano: "from Italy"; the perfect name for an Italian dog breed
Cleto: "called back"
Diego: "teaching"
Edmundo: "protector of prosperity"
Eloy: "to choose"
Elpidio: "hope"
Oliverio: "peaceful"
Rafael: "God has healed"
Raul: "wise wolf"
Santos: "saint"
Adriana
Merida
Toluca
Cute Mexican dog names
From Amor to Coco, there are plenty of cuter names on this list:
Alma: "soul"
Amigo: "friend"
Amiga: "friend"
Amor
Beni
Blanco: "white"
Bombon
Coco
Cordero: "lamb"
Diablo: "devil"
Domingo: "Sunday"
Ese
Fiesta: "party"
Hola: "hello"
Maya
Sierra: "mountains"
Solana: "sunny spot"
Tigre: "tiger"
Vato: "dude"
Chiquita
Durango
Emilio
Cool Mexican dog names
These names are simply cool – and quite unique as well in most cases.
Jacinta: "hyacinth"
Katia: "pure"
Lalia: "talkative"
Lareina: "the queen"
Leonor: "foreign"
Elpidio: "hope"
Fausto: "lucky"
Federico: "peaceful ruler"
Gervasi: "spear servant"
Goyo: "watchful"
Funny Mexican dog names
These names are either funny because of the word itself or because of what the word means. Some of these names even mean crazy!
Alfrendo: "elf"
Arco Iris: "rainbow"
Babieca: "a simpleton"
Belen: "house of bread"
Besos: "kiss"
Blas: "talks with a lisp"
Bravas: "fried potatoes"
Chorizo: "sausage"
Claudio: "lame"
Clavileno: "wooden-pin"
Croquetas: "fried food rolls"
Descarado: "feisty"
Dinero: "money"
Grande: "big"
Guadalupe: "river of the wolf"
Jamon: "ham"
Loco: "crazy"
Maresol: "rebellious" and "sun"
Maximiano: "the greatest"
Maximo: "the greatest"
Octavio: "the eighth"
Paella: rice with seafood
Pisto: "ratatouille"
Porfirio: "purple"
Posole
Primo: "first"
Priscila: "ancient"
Roque: "sleep"
Ruben: "behold!"
Sabas: "old man"
Tacito: "silent"
Torpe: "clumsy"
Uno: "one"; alternately, you could name them after any Spanish number
Vasco: "crow"
Hairless
Unique Mexican dog names
If you're looking for a list of names that is incredibly unique, you've come to the right spot.
Antonio: "worthy of praise"
Bartolo: "son of a farmer"
Carlos: "manly"
Cristiano: "follower of Christ"
Eduardo: "guardian"
Fernando: "adventurer"
Hector: "steadfast"
Celia: "heaven"
Cenobia: "life of Zeus"
Charo: "rosary"
Dulce: "sweet"
Elena: "torch"
Elicia: "noble sort"
Elmira: "nobly famous"
Yasabel: "God is my Oath"
Yazmin: "jasmine flower"
Yesenia: a type of palm tree in South America
Yolanda: "violet"
Zartina: "princess"
Javier: Spanish form of Xavier
Hidalgo
Best Male and Female Mexican dog names
Whether your canine is male or female, here are some of our favorite names for each gender.
Female Mexican dog/puppy names
Adalina: "little noble"
Adora: "adoration"
Adrina: "dark:
Aella: "bee"
Agata: "good"
Alba: "dawn"
Ana: "favor"
Ariela: "lioness of God"
Benita: "blessed"
Camila: "attendant of the temple"
Cande: "candle"
Carmen: "song"
Catalina: Spanish version of Catherine
Celestina: "heavenly"
Elodia: "foreign wealth"
Esme: "emerald"
Estrella: "star"
Francisca: "free one"
Gabriela: "warrior of god"
Iliana: variant of the name Helen
Inez: "virginal"
Jacinta: "hyacinth"
Katia: "pure"
Lalia: "talkative"
Lareina: "the queen"
Leta: "winged"
Leticia: "happiness"
Lito: "sorrows"
Odalis: "wealthy"
Olalla: "well-spoken"; consider this name if you have a noisy dog!
Peppi: "everlasting"
Pia: "pious"
Reyna: "queen"
Ria: "small river"
Ricarda: "powerful ruler"
Salud: "health"
Sancha: "holy"
Sara: "princess"
Socorro: "help"
Susana: "lily"
Tecla: "glory of God"
Tere: "harvester"
Teresa: "harvester"
Tonia: "invaluable"
Trini: "trinity"
Valencia: "power"
Veronica: "bringer of victory"
Violenta: "violet flower"
Xenia: "well-born"
Ximena: "hearkening"
Vicente
Zenaida: "daughter of Zeus"
Male Mexican dog/ puppy names
Aaron: "light-bringer"
Abelardo: "noble strength"
Abraam: "father of a multitude"
Adalberto: "bright nobility"
Adan: meaning "earth" and "red"
Bajardo: "bay color"
Baldomero: "bold" and "brave
Balduino: "brave friend"
Benedicto: "blessed"
Climaco: "ladder"
Conrado: "bold counsel"
Desi: "longing"
Fausto: "lucky"
Gaspar: "treasure bearer"
Graciano: "pleasing"
Gregorio: "vigilant"
Gualtiero: "ruler of the army"
Jaime: "supplanter"
Jenaro: "January"
Leon: "lion"
Lino: "a cry of grief" and "flax"
Manuel: "God is with us"
Marcelino: "defense" and "sea"
Marcial: "of mars" (as in the Roman deity, not the planet)
Marcio: "defense" and "of the sea"
Novio: "boyfriend"
Ovidio: "sheepherder"; a great name for a herding dog
Pablo: "small"
Paco: "French"
Santiago: Spanish for St. James, the son of Zebedee in the Bible
Alejandro: "defends mankind"
Andres: "manly"
Juan: "God is gracious"
Jose: "God shall add"
Tijuana
Veracruz
Luis: "famous warrior"
Perro
Pedro: "rock"
Teo: "God"
Toro: "bull"
What Should I name my Mexican dog?
What you name your Mexican dog is completely up to you. No matter what you pick, we're sure that your dog will love the name and grow into it.
It is practically impossible to choose the perfect name. Trying to find the perfect name will only cause indecision. You should simply aim to choose a name that you love.
Further reading: Other dog names by Origin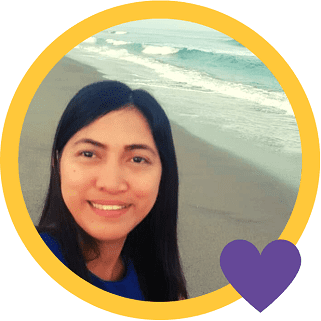 Cess is the Head of Content Writing at K9 Web and a passionate dog care expert with over 5 years of experience in the Pet Industry. With a background in animal science, dog training, and behavior consulting, her hands-on experience and extensive knowledge make her a trusted source for dog owners.
When not writing or leading the K9 Web content team, Cess can be found volunteering at local shelters and participating in dog-related events.