Last Updated on April 16, 2023
Are you thinking about adding two furry friends to your family? Finding dog pair names is not only fun; it'll make people coo over your pups when you go out together.
Names are important. You'll want a name that both of your dogs can respond to, and that's easy for you and others to remember.
What are some good duo names for a pair of dogs? Let's find out!

How Do You Pick the Right Name for Your Twin Dogs?
Naming your pet duo is an important task. Why does choosing the right name matter so much, though?
One reason is that you want to have a name that's easy for you and others to spell, let alone pronounce.
Choose a name that rolls right off the tongue that feels natural to say. You'll want to name your new pup something that has certain sounds that will likely cause your dog to respond easily.
Names with two syllables are better for your new furry friend because they can convey more emotion to them when you speak them, thus bringing you guys closer to one another.
You'll also want to avoid names that sound similar or rhyme with standard commands.
For example, the name "Kit" sounds too much like the command "sit." Your new dog may get confused when learning its name and commands simultaneously.
Now, let's have some fun and take a look at some awesome dog pair names for your new furry friends!
Famous Dog Pair Names
Do you have a favorite celebrity pair? Many people do and honor them by using their names. If there's a famous pair that sticks out in your mind, name your new pups after them!
Here are some examples:
Abbott & Costello
Martin & Lewis
Sonny & Cher
Bonnie & Clyde
Fred & Ginger
Keith & Mick
Ike & Tina
Sam & Dave
Anthony & Cleopatra
Lennon & McCartney
You can also name your new pet after sports players.
Shaq & Kobe
Tom & Rob
Babe & Lou
Magic & Kareen
Peyton & Marvin
Troy & Emmitt
Sid & Geno
Misti & Kerry
Michael & Scottie
Kyle & Richard
And what about dog pair names inspired by fictional characters?
Hansel & Gretel
Frodo & Sam
Harry & Ron
Cheech & Chong
Jekyll & Hyde
Shawn & Gus
Oscar & Felix
Mork & Mindy
Harry & Sally
Sheldon & Amy
Or cartoon characters:
Tweedledee & Tweedledum
Bambi & Thumper
Tom & Jerry
Spongebob & Patrick
Timon & Pumba
Simba & Nala
Daphne & Velma
Mutt & Jeff
Goofy & Pluto
Bugs & Daffy
Do you need some more inspiration? Some names go together as food or opposites, or sometimes the names just sound alike and roll off the tongue together.
Just take a look at some of these popular dogs on Instagram that have adorable matching names!
Blueberry Muffin & Coconut – @blueandcoconut
Dawn & Morning – @dawn.and.morning
Butters & Bagel – @buttersmybagel
Gin & Juice – @gin_juice_broandsis
Best Dog Pair Names
The list doesn't stop there! There are a variety of cute names you can choose from, but here are some more of the best dog pair names.
Dog pair names based on gender
First, you can find names based on gender. There are many matching names if you have a pair of girls or a pair of boys.
Check out these dog names for a pair of females:
Babe & Ruth
Lucy & Ethel
Betty & Judy
Laverne & Shirley
Betty & Wilma
Mary-Kate & Ashley
Rachel & Monica
Ann & Leslie
Mary & Rhonda
Thelma & Louise
And these dog pair names for two males:
Batman & Robin
Bert & Ernie
Sherlock Holmes & Watson
Kirk & Spock
Scooby-Doo & Shaggy
Aston & Martin
Barnum & Bailey
Black & Decker
Garfield & Odie
Lewis & Clark
Of course, you might have one of each gender, so here are some male and female dog pair names to think about.
Adam & Eve
Kermit & Miss Piggy
Lilo & Stitch
Mulder & Scully
Peter Pan & Tinkerbell
Donald & Daisy
Jim & Pam
Sandy & Danny
Will & Grace
Samson & Delilah
Dog pair names based on relationship or relationship dynamics
No matter what gender your new pups are, you can name them based on relationship dynamics from the real world or fictional, whether it's a romantic relationship, siblings, or friends.
For example, here are some dog pair names inspired by romantic pairings.
Romeo & Juliet
Aladdin & Jasmine
Lady &Tramp
Mickey & Minnie
Pongo & Perdita
Aphrodite & Adonis
Zeus & Athena
Ethel & Fred
Lucy & Ricky
Shrek & Fiona
If your new dogs are from the litter, what should you name your twin dogs? Consider some names inspired by siblings.
Bart & Lisa
Cain & Abel
Linus & Lucy
Venus & Serena
Romulus & Remus
Jack & Jill
Willbur & Orville
Kim & Kourtney
Eva & Zsa Zsa
Niles & Fraiser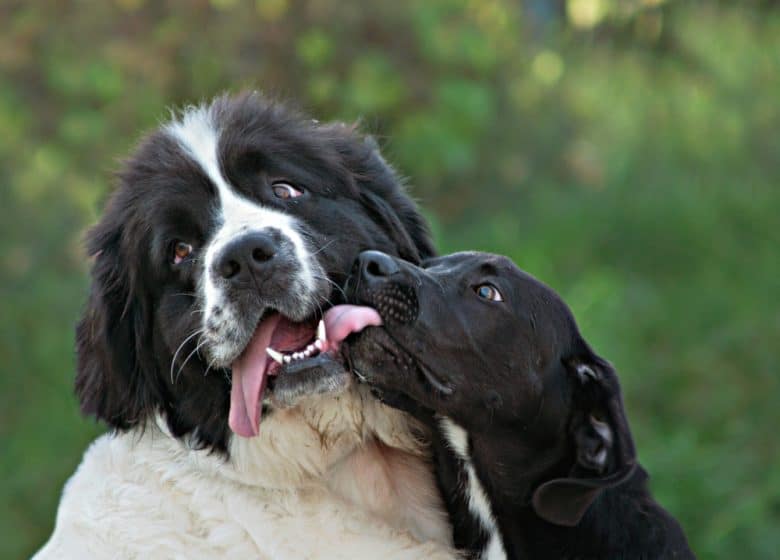 Maybe you have two dogs that are from different litters or are different breeds. Consider some names inspired by well-known best friends:
Nemo & Dory
Wallace & Gromit
Pooh & Piglet
Calvin & Hobbes
Buzz & Woody
Betty & Veronica
Dora & Boots
Snoopy & Woodstock
Pebbles & Bam Bam
Amos & Andy
And take a look at some of these creative names for dynamic duos.
Luke & Leia
Beavis & Butthead
Olive & Popeye
Starsky & Hutch
Thing 1 & Thing 2
Lenny & Squiggy
Yogi & Boo Boo
Mario & Luigi
Huey & Louie
Max & Ruby
Dog pair names by things and foods that just go together
What are two names that go together? That's the simple question you need to ask yourself when thinking about clever pet names for your doggy.
Here are some general duo names for boys or girls.
Abra & Cadabra
Thunder & Lightning
Ying & Yang
Alpha & Beta
Ping & Pong
Buttons & Bows
Calamity & Chaos
Hip & Hop
Parsley & Sage
Starlight & Moondust
Are you a foodie? You can always give your pet a moniker that's food-themed.
Peanut Butter & Jelly
Lemon & Lime
Salt & Pepper
Laffy & Taffy
Sugar & Spice
Chocolate & Marshmallow
Chili & Pepper
Tutti & Fruiti
Cocoa & Puff
Frank & Beans
If food doesn't tickle your fancy, then try a name that's drink-themed.
Ginger & Ale
Apple & Cider
Coke & Pepsi
Grade & Soda
Orange & Juice
Mocha & Vanilla
Rum & Coke
Jack & Daniels
Crown & Royal
Black & Tan
Here's a quick list of names for bonded pairs of any gender inspired by opposites.
Spring & Autumn
Summer & Winter
Grumpy & Happy
Sleepy & Peppy
Ebony & Ivory
North & South
Easy & West
Nickel & Dime
Sunny & Moony
Cuddly & Prickly
Names for bonded pairs of any gender inspired by words and phrases
Some more general names can be inspired by anything else around you, such as general words and phrases that go together or even rhyming names.
For example, take a look at these dog pair names that are two parts of one word or a name:
Bumble & Bee
Peace & Love
Pride & Joy
Dust & Buster
Polka & Dot
Cutie & Pie
Mint & Pillow
Lady & Bug
Lucky & Clover
Ring & Rosy
Or words that rhyme together:
Fuzzy & Wuzzy
Nora & Cora
Lily & Milly
Bill & Phil
Sadie & Katie
Holly & Molly
Bow & Wow
Miley & Kiley
Thumper & Bumper
Yertle & Turtle
Of course, here are some general names that are just fun:
Rock & Roll
King & Queen
Bow & Arrow
Tick & Tock
Crackle & Pop
Love & Bug
Shake & Bake
Sugar & Spice
Flip & Flop
Huff & Puff
Dog pair names in alphabetical order
If none of the pet names listed above have tickled your fancy, then here's a quick list in alphabetical order for you that you can browse.
Abelard & Heloise
Achillea & Achilles
Addison & Steele
Apples & Oranges
Archie & Jughead
Bach & Beethoven
Back & Forth
Bacon & Eggs
Baron & Baroness
Basil & Parsley
Beauty & Beast
Ben & Jerry
Chip & Dale
Cookies & Cream
Cotton & Candy
Count & Countess
Crimson & Clover
David & Goliath
Day & Night
Diamond & Pearl
Dot & Dash
Ding & Dong
Duke & Duchess
Elvis & Priscilla
Emperor & Empress
Flopsy & Mopsy
Fred & Barney
Gilligan & Skipper
Ham & Eggs
Harley & Davidson
Heads & Tails
Hersheys & Kisses
Hide & Seek
Hocus & Pocus
Itsy & Bitsy
Ken & Barbie
Lefty & Righty
Lord & Lady
Macy & Gray
Melody & Harmony
Mufasa & Sarabi
Nacho & Chip
Oscar & Emmy
Peeka & Boo
Pitter & Patter
Prince & Princess
Razzle & Dazzle
Rhythm & Blues
Treble & Clef
Zig & Zag
Other creative pet duo names
Can't get enough of these adorable monikers for your new dog? Here's another quick list of other creative pet duo names to think about.
War & Peace
Slip & Slide
Double & Trouble
Book & Worm
Stop & Go
Prim & Proper
Cup & Saucer
Delta & Dawn
Fric & Frac
Rhyme & Reason
Sooner & Later
Touch & Go
Mish & Mash
Santa & Claus
Song & Dance
Marco & Polo
Moon & Star
Cherry & Blossom
Pip & Squeak
Fortune & Cookie
What Should I Name My Pair of Dogs?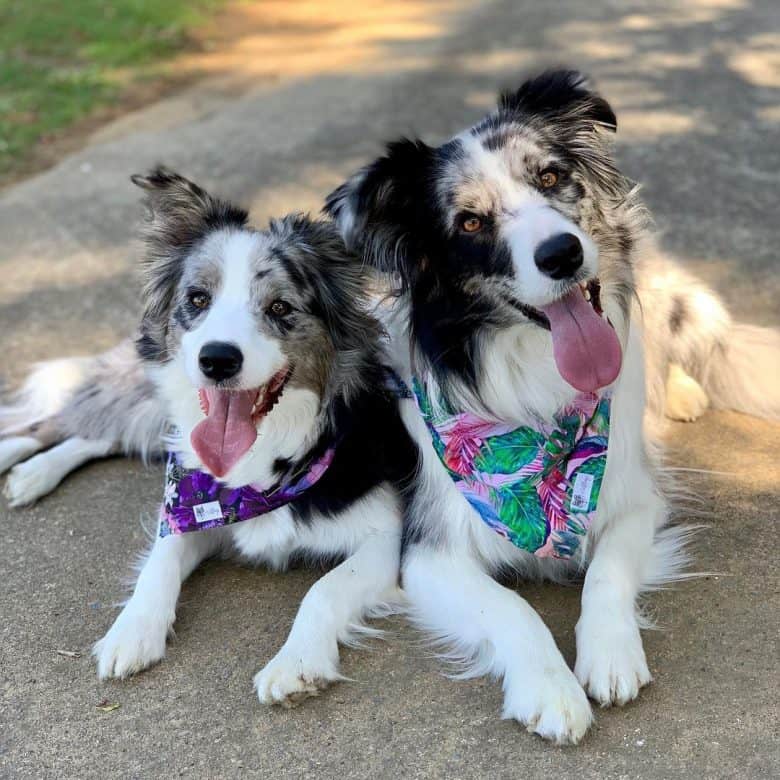 Are there any names that stuck out to you?
Naming your dogs is a fun experience. Remember, choose a name that won't be too confusing for your pups, and that's something easy to learn. But that doesn't mean you can't have fun with the process.
Which names do you like the best? Let us know in the comments!
Further reading: Other dog name ideas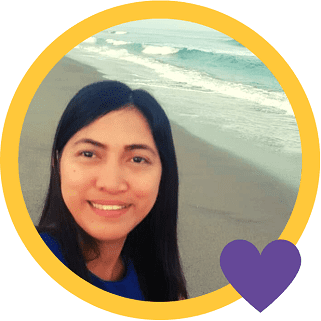 Cess is the Head of Content Writing at K9 Web and a passionate dog care expert with over 5 years of experience in the Pet Industry. With a background in animal science, dog training, and behavior consulting, her hands-on experience and extensive knowledge make her a trusted source for dog owners.
When not writing or leading the K9 Web content team, Cess can be found volunteering at local shelters and participating in dog-related events.