Last Updated on April 20, 2023
Does your dog epitomize the country lifestyle? Is he a laid-back pooch that just loves wide-open spaces, horsing around, and hours spent on the porch with the family?
If your dog looks like it would effortlessly fit into a Southern story or cowboy tale, then you may want to consider giving him a country dog name.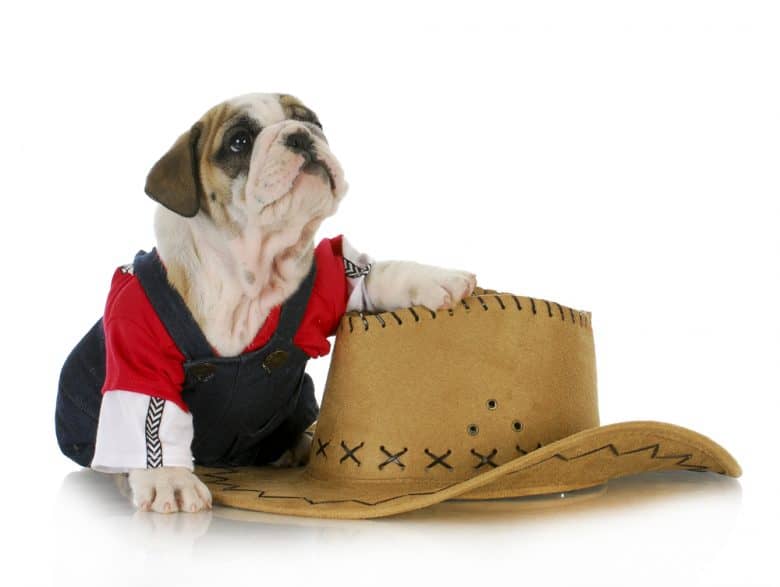 No matter where you live, here are some of the best country dog names:

How do you pick the right country name for your dog?
Your new dog's name will be a big part of your daily life, so choosing the right name is vital. You'll be saying their name a lot, so it needs to suit their personality and easy to say and even shout!
You can't be afraid or embarrassed to call your dog's name across the dog park or use it in a puppy training class. A country dog name will be fun and unique.
A range of country themes can inspire your pup's name, from your favorite singers to Southern towns, characters, and even food.
You don't have to live in the South to give your dog a country name; perhaps your dog just looks or acts like he will fit into the next big Western movie!
Just look at this pup living a cowboy life:
Famous dogs with a country name
There are so many super cute dogs to follow on Instagram, some of whom boast some epic country names. Here are a few of our favorites:
@marniethedog – while Marnie has since passed on, this sweet Shih Tzu was known for her big eyes and lolling tongue. She has over 1.7 million followers.
@harlowandsage – Harlow, Sage, Indiana, Reese, and Ezra are a family of extraordinary dachshunds with over 1.7 million followers.
@thiswildidea – This account follows Maddie, a Coonhound from Nashville, who loves going on adventures with her owner, Theron Humphrey. The duo has 1.3 million followers on their account.
@buddyboowaggytails – Buddy, Boo, Bluebeary Pie, Benny, Baby Girl, and Bean are a group of super cute puppies with over 540,000 followers.
@graciethelabrador – Gracie is a career-trained service dog who shares her account with her friends Monty, Lincoln, and Millie. Together they have 67,000 followers.
Top Country Dog Names
When you think of a country dog name, do you imagine cowboys, westerns, outdoor picnics, fishing, camping adventures, and hoe-downs?
You're not alone! The sweet Southern lifestyle can act as the inspiration for many pet owners.
Your dog's name could be inspired by inanimate objects from the countryside, such as Truck, Hay, or Fiddle, or pay homage to Patriotic ideals, like Dakota.
Alternatively, you could also decide to name your dog after your favorite trees and flowers in the countryside, such as Oak, Willow, or Clover.
Whether you're looking for a moniker for your scent-driven Beagle, your laid-back Labrador, your gorgeous Golden Retriever, or your crazy Collie, we have an option that will suit your pet.
Southern Female Dog Names
From Alabama to Mississippi, we've thought up a whole host of Southern names for your little babe. Here are a few of our favorites:
Stella
Belle
Harper
Georgia
Delilah
Pearl
June
Violet
Scarlett
Nola
Annabelle
Opal
Clementine
Magnolia
Mercy
Caroline
Sunday
Blanche
Faye
Myrtle
Annamae
Emmaline
Southern Male Dog Names
Inspired by the manly men of Southern USA, with their muddy boots, muscle cars, and stetsons, here are some Southern sounding names for your dog:
Winston
Jackson
Jasper
Shelby
Porter
Percy
Sawyer
Atticus
Carter
Carson
Walker
Huckleberry
Bishop
Deacon
Chandler
Judge
Preston
Tobias
Jefferson
Butler
Warren
Charleston
Prescott
Bayou
Moss
Tupelo
Ford
Crawford
Clement
Dog Names Inspired by Country Singers
One obvious starting point when looking for the perfect country-sounding dog name for your pet is to look to country music for inspiration.
Country Dog Names Inspired by Female Singers
Why not let your favorite female country singers act as inspiration and steal one of these stars' names for your pet:
Reba – after redhead Reba McEntire
Shania or Twain
Dolly – for the larger-than-life Dolly Parton
Faith – after the famous Faith Hill
Patsy – after the late Patsy Cline
Loretta – for the legendary Loretta Lynn
Wynonna – for Wynonna Judd
Tammy Wynette
Taylor Swift
Tanya Tucker
Carrie – after the American Idol, Carrie Underwood
Gretchen – for Gretchen Wilson
Jo Dee – for signer Jo Dee Messina
Martina – after Martina McBride
Miranda – after Miranda Lambert
Trisha – after singer Trisha Yearwood who is also the wife of Garth Brooks
Country Dog Names Inspired by Male Singers
The best country & western male singers can lend their name to your pet. Here are some of the best:
Garth – after singer Garth Brooks
Buck – for pioneering musician and Hee Haw host Buck Owens
Waylon – after the country singer Waylon Jennings
Johnny or Cash
McGraw – as an ode to Tim McGraw
Vince – after the '80s singer Vince Gill
Kenny Rogers
Randy – for Randy Travis
Conway – after '70s chart-topper Conway Twitty
Hank – After Hank Williams and Hank Williams Jr.
Kenny / Chesney
Willie Nelson
Merle – after Merle Haggard
Blake or Shelton
Dwight – after the '80s singer and actor Dwight Yoakam
Paisley – for Brad Paisley
Billy Ray
Dierks or Bentley
Trace – for singer Trace Atkins
Country Dog Names Based on Bands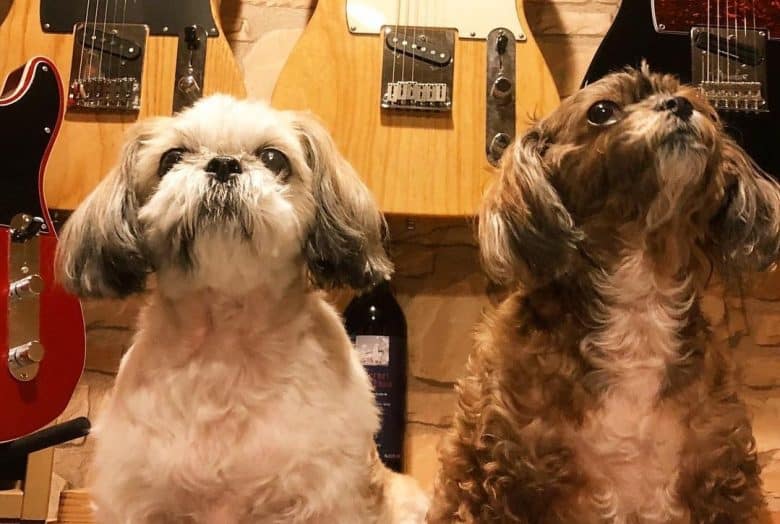 None of the above singers sound quite right to you? Some country music greats can still inspire you by naming your dog after one of these bands:
Dixie – after The Dixie Chicks
Judd – after mother and daughter act, The Judds
Brooks or Dunn
Lady Antebellum
Zac Brown
Lonestar
Montgomery Gentry
Rascal Flatts
Shedaisy
Country Dog Names Based on Location and Landmarks
The best Southern towns, locations, and sites can also act as inspiration when it comes to naming your laid-back pooch. Check out these top choices:
Abbott
Alabama
Arizona
Atlanta
Augusta
Austin
Beckley
Bristol
Branson
Carolina
Charlotte
Chester
Colorado
Dallas
Daphne
Dawson
Dakota
Delta
Deadwood
Dodge
Dixie
Durango
Houston
Kansas
Houston
Knox
Louisiana
Memphis
Nashville
Savannah
Tennessee
Tulsa
Vernon
Virginia
Wheeling
Cowboy & Cowgirl Cowboy Dog Names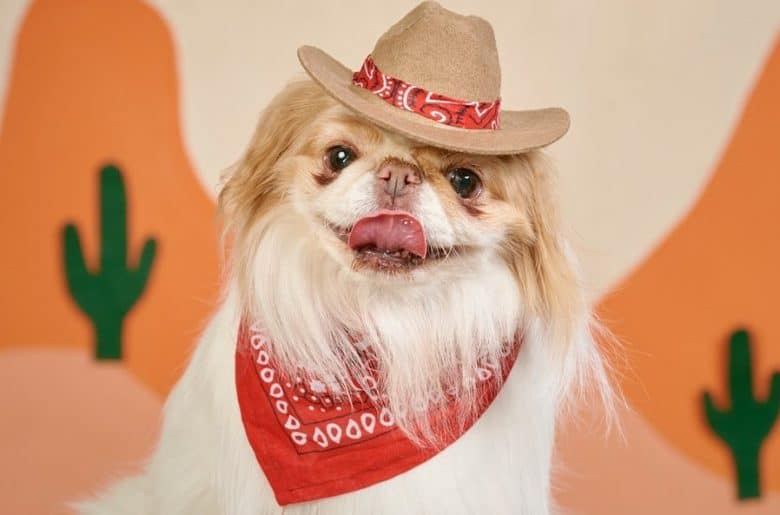 Can't get enough of dancing the night away in your boots and cowboy hat? Pick a name for your pup that reminds you of these good times:
Autry – after singer and actor Gene Autry
Billy – after the outlaw Billy the Kid
Black Jack – after the cowboy robber Black Jack Ketchum
Buffalo or Cody – after the Wild West organizer Buffalo Bill Cody
Connie – after American cowgirl Connie Douglas Reeves
Bullock – after the sheriff of Deadwood Seth Bullock
Butch or Cassidy – after the infamous Butch Cassidy
Calamity – for shooter Calamity Jane
Cisco – after the fictional cowboy Cisco Kid
Doc or Holiday – after dentist Doc Holiday
Kit – for Kit Carson
Lucille – for cowgirl Lucille Mulhall
Nat – after the African-American Nat Love
Oakley – for the famous sharpshooter Annie Oakley
Pickett – for performer Bill Pickett
Roy – for actor Roy Rogers
Slim – after rodeo actor Slim Pickens
Texas Jack – after cowboy Texas Jack Omohundro
Wayne – for actor John Wayne
Wesley – for outlaw John Wesley Hardin
Totally Badass Country Dog Names
When you have a badass pup, it needs a tough-sounding name too! And there's plenty of badass country names for your dog. Here are some ideas:
Adder
Amazon
Amos
Axe
Beater
Bolt
Bracer
Crusher
Champ
Danger
Dozer
Hammer
Hunter
Hornet
Fang
Fury
Pistol
Rampage
Ranger
Shadow
Thistle
Wolf
Dog Names Based on Down Home Country Cookin'
Do you love fried chicken or a homely Southern stir fry? Let your grandma's best dishes inspire the name for your next pet:
Bacon
Biscuit
Chili
Cobbler
Cornbread
Cupcake
Gravy
Gumbo
Grits
Honey
Meatball
Muffin
Pickles
Pumpkin
Pork Chop
Pudding
Shortcake
Turnip
Tater Tot
Traditional Country Names for Dogs
Didn't find the perfect country name for your pooch from the names above? Are you looking for a traditional country name for your country pup?
Here are some of the dog names that have been passed on from pooch to pup over multiple generations.
Here are some of our favorites:
Foxy
Gracie
Jessie
Jojo
Lacy
Lulu
Roxy
Sassy
Bear
Buddy
Buster
Duke
Gus
Hank
Rex
Bo
Unisex Country Dog Names
Looking for a name that could easily work for both a boy or a girl dog? Try one of these unisex names on for size:
Charlie
Dallas
Frankie
Jesse
Marley
Riley
Sam
What Country Name Should I Give My Dog?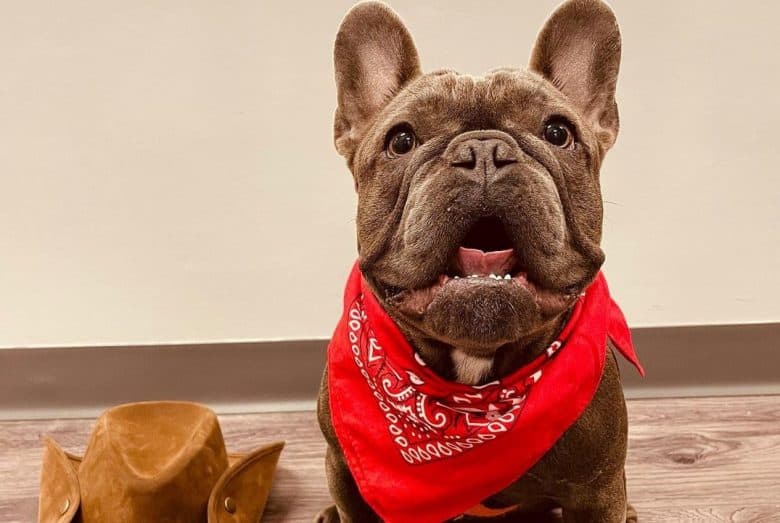 If you appreciate the country's fun, laid-back lifestyle, then picking a name for your pup that highlights this is a great idea!
The very best country dog names are both rustic and charming with a classic old-timey nature.
Whether you live on a farm with a working dog or just want to highlight your city pooch's relaxed nature, there is bound to be a country name for you.
Have you decided which country dog name to give your pup? Leave a comment below; we'd love to know more about it!
Further reading: Other inspiration for the perfect pet name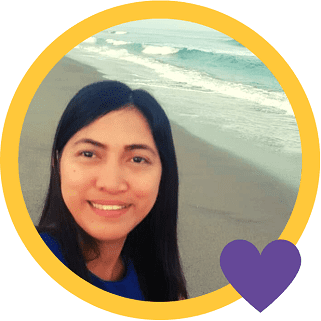 Cess is the Head of Content Writing at K9 Web and a passionate dog care expert with over 5 years of experience in the Pet Industry. With a background in animal science, dog training, and behavior consulting, her hands-on experience and extensive knowledge make her a trusted source for dog owners.
When not writing or leading the K9 Web content team, Cess can be found volunteering at local shelters and participating in dog-related events.