Last Updated on April 27, 2023
Native American history and culture have a long-lasting influence on modern America, including the popularity of using Native American names and words for naming people and pets.
With that in mind, we have tried to compile the most popular Native American dog names for you.
Keep reading to see our suggestions and, hopefully, find the perfect name for your furry friend.
What's a good Native American name for a dog?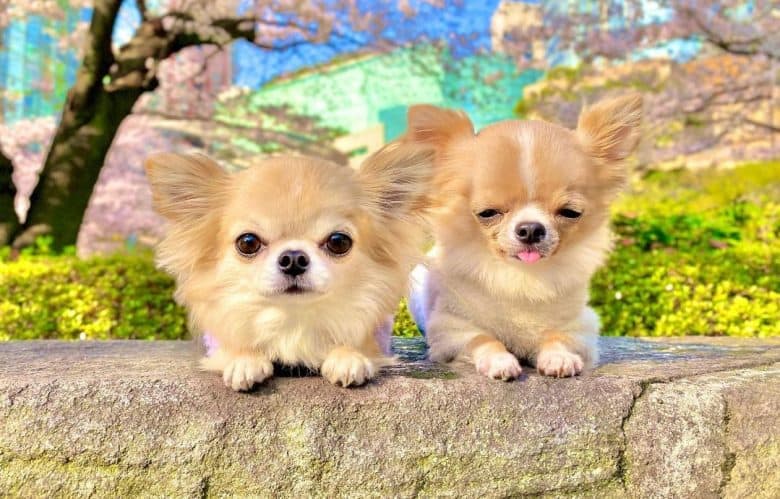 Dogs were our best friends even when Native Americans ruled the continent, so each tribe has its own word for dog. For example, the Cherokee word for dog is Gihli.
Native American dog names can be inspired by many other things, especially by nature whose elements played a vital spiritual role in the lives of indigenous people.
There are many Native American languages, but some are more spread than others. For example, the Cherokee people speak the Iroquoian language.
Meanwhile, the Algonquin language is spoken by many well-known tribes, such as Cree, Blackfoot, Arapaho, and Cheyenne, among others.
The interesting thing about Native American names is how they are chosen. Some even have more than one name or they change it throughout their lives.
In many instances, names are added to the birth name to acknowledge the heroic deeds of the individual.
There's also the presence of sacred spirit names, kept in confidence and only known between the individual and the Medicine Man of the tribe, the traditional healer and a spiritual guide among Native Americans.
When choosing a moniker for your dog, you can ask others for their opinion or use your dog's appearance and personality. You can also say the name and see if your pup likes it or not.
Famous Native American dog names
While each Native American tribe has its own heroes, there are some famous Native Americans that we all know.
Naming your dog after these Native Americans would be the ultimate sign of respect.
Cochise
Gall
Geronimo
Mourning Dove/Christine Quintasket
Nanye-hi/Nancy Ward
Pocahontas
Pontiac
Sacagawea
Sequoiah
Sitting Bull
Tecumseh
Ahtahkakoop
Ahuitzotl
Black Hawk
Crazy Horse
Maria TallChief
Red Cloud
Squanto
Will Rogers
5 famous Native American names on Instagram
You can also get inspiration from the most popular dogs of Instagram with Native American names or origins:
Michi & Inola – @indiandog.dk
Tara – @tarathehound
Xochitl – @xochitl_with_an_x
Kuma – @adventures.of.kuma
Tatonka & Takoda – @tonkaandkoda
Native American dog names & meanings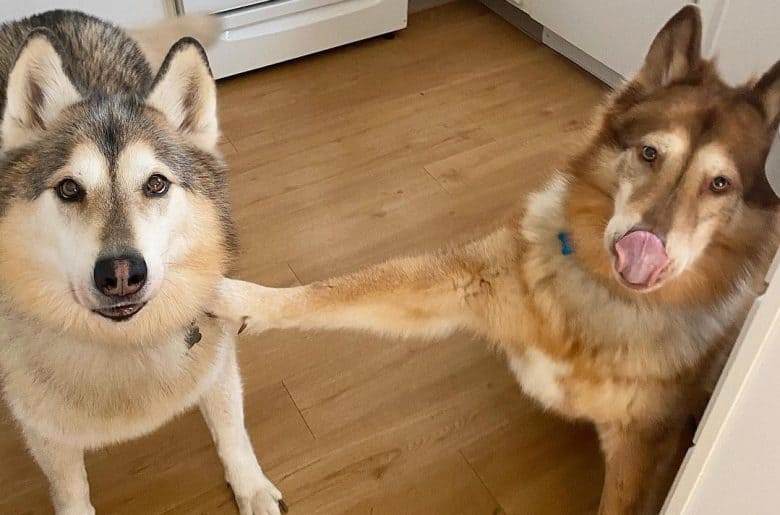 We have prepared an extensive list and included many Native American dog names.
Names for dogs inspired by Native American culture
Native American dog names don't have to be inspired by the language of the indigenous people, but also different things from the Native American culture.
Bead
Feather
Fringe
Ghost
Moccasin
Mukluks (Boots)
Pup
Spirit
Tipi
Turquoise
Names for dogs inspired by Native American tribes
These Native American tribes make pretty dog names.
Absentee
Adai
Alabama
Aleut
Amikwa
Apache
Assuti
Biloxi
Caddo
Cahokia
Callam
Calusa
Choctaw
Clovis
Cocopa
Comanche
Dotame
Eerie
Erie
Eyak
Fremont
Hopi
Huron
Illini
Inuit
Iowa
Jemez
Kansas
Kanza
Kato
Kewa
Kichapoo
Kickapoo
Kiowa
Laguna
Lakota
Lumbee
Mahican
Maya
Miami
Missouri
Miwok
Mobile
Mohawk
Mojave
Munsee
Napissa
Natchez
Nauset
Navajo
Nipmuc
Oconee
Ofo
Ojibwe
Omaha
Oneida
Osage
Ottawa
Ozette
Papago
Pawnee
Pecos
Peoria
Pequot
Pima
Piro
Pomo
Ponca
Pueblo
Rappahannock
Saluda
Saulk
Sawokli
Seneca
Serrano
Sewee
Shasta
Shawnee
Skidi
Spokan
Tachi
Taos
Tewa
Tillamook
Waco
Wailaki
Walla Walla
Wichita
Wyoming
Yahi
Yana
Yazoo
Zuni
Meaningful tribal names for rescued dogs:
Aloha – Love, Hello, and Goodbye
Arawak – Spirit
Dakota – Friend
Hok'ee – Abandoned
Nikan – My Friend
Takoda – Friend to Everyone
Tiquanna – Adopted Son
Dog names from American Indian colors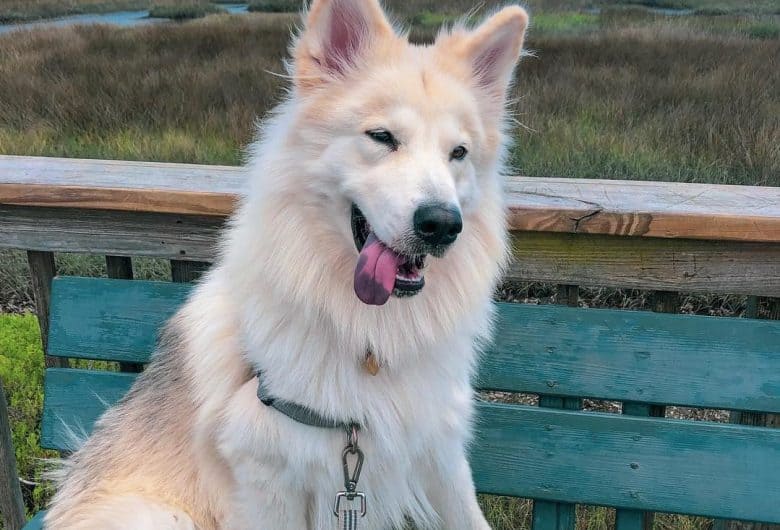 Gomda – Crow
Henna – Red
Hento – Blue
Heove – Yellow
Hinto – Blue
Kilchii – Red Boy
Luta – Red
Mahkate – Black
Meskwaa – Red
Miko – Red
Muraco – White Moon
Seke – Black
Sesi – Snow
Sioux – Crow or Raven
Skah – White
Suki – Black
Waapesk – White
Waapi – White
Yahto – Blue
Native American dog names inspired by nature
The vast majority of Native American dog names come from nature since the indigenous people were perfectly in tune with their surroundings.
Ahawi – Deer
Ama – Water
Amadahy – Forest Water
Atsila – Fire
Bidaban – Beginning of Dawn
Chirich – Trickster
Dena – Valley
Goga – Summer
Kai – Willow Tree
Kiona – Brown Mountain
Maka – Earth
Misu – Rippling Brook
Onawa – Nocturnal
Pavita – Clear Water
Peta – Golden Eagle
Soma – Sun
Tallulah – Leaping Water
Native American animal names
Ahmik
Aponi
Askook
Awanata
Awantia
Bena
Chapa
Chenoa
Cholena
Dyami
Fala
Honan
Kangee
Kele
Kinta
Kuruk
Lulu
Makwa
Pakwa
Pazi
Pules
Salali
Sasa
Toucho
Native American words meaning wolf, coyote and fox:
Aho
Amarok/Amarog
Apisi
Beya ish
Cu la al ke
Hemene
Honi
Honiahaka
Inola
Kiyaya
Kooy
Kyiyu
Lelou
Lokwa
Maheegan
Mahigan
Maikoh
Maiyun
Mingan
Okhmhaka
Shunkaha
Sinapu
Sinopa
Tala
Tattuye
Teekon
Tikaani
Tivaci
Tokala
Tokula
Tsu lal gi
Tëme
Tëmetët
Waya
òkwës
Native American spirit dog names
Spirit names in the culture of Native Americans are commonly inspired by things and elements from nature, like animals, plants, and natural phenomenons. Let's check them out:
Native American spirit dog names from nature
Abedabun – Sight of Day
Abetzi – Yellow Leaf
Adsila – Blossom
Aiyana – Eternal Blossom
Amitola – Rainbow
Anevay – Superior
Chumani – Dewdrops
Flo – Arrow
Kanti – Sings
Kewanee – Prairie Hen
Koko – Night
Leotie – Flower of the Prairie
Mika – Intelligent Racoon
Noya – Sand
Suleta – To Fly Around
Sunki – To Catch Up With
Taipa – Flying Quail
Taima – Thunder
Tiva – Dance
Waneta – Charge
Washta – Good
Animal spirit dog names from indigenous languages
Abeytu – Green Leaf
Aditsan – Listener
Chlumani – Dew
Kasa – Dressed in Furs
Kekoa – The Courageous
Keme – She Knows
Koa – Brave
Meda – Prophetess
Tepkunset – Moon
Wyanet – Beautiful
Zonata – Trusted
Indigenous spirit animal names
Enyeto – Walks as a Boar
Etu – Sun
Halyn – Unique
Mansi – Plucked Flowers
Mochni – Talking Bird
Mukki – Child
Nuttah – My Heart
Ogin – Wild Rose
Rozene – Rose
Sequoyah – Sparrow
Sihu – Flower
More meaningful spirit dog names
Alo
Ayita
Catahecassa
Elan
Ohanko
Raini
Tula
Wahkhan
Weeko
Indian words that make great dog names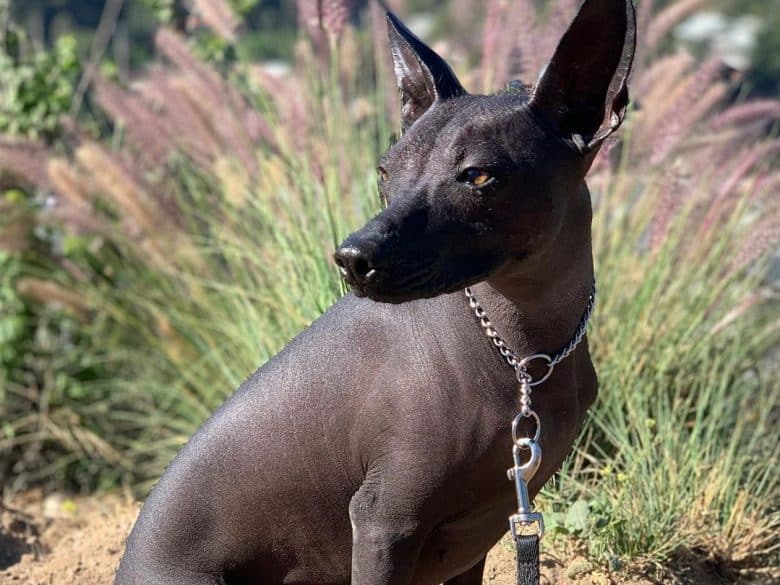 Some Native American or Indian words simply sound awesome. We have selected our favorites to be used for dog names:
Akando
Aviaja
Ayita
Chatan
Cha'tima
Count Coup
Hateya
Helki
Hiawatha
Huyana
Iracema
Ixchel
Kateri
Kemosabe
Luyu
Meli
Migina
Motega
Na'estse
Nese
Niaran
Nikiti
Nistu
Niwot
Pati
Piapot
Powwow
Sike
Tahki
Tepee
Tlalli
Tooan Tuh
Totem
Wapasha
Winnie
Yunuen
Zihna
Strong Native American dog names
If your pooch is strong and powerful, then it is a good idea to choose a strong Native American name for him:
Ahonu – He Who Laughs
Akikta – Determined
Animosh – Dog
Axe – Father of Peace
Cailan – Warrior for Life
Cheveyo – Spirit Warrior
Denali – Great One
Doli – Bluebird
Enapay – Strong and Powerful
Eyota – Great
Hanska – Tall
Herrick – Leader of an Army
Honaw – Bear
Honovi – Powerful Deer
Kitchi – Brave
Kohana – Swift
Maska – Strong and Brave
Miwak – Growl of a Bear
Nina – Strong
Nokosi – Bear
Pallaton – Warrior
Wakanda – Possesses Magic
Yansa – Buffalo
Dog names inspired by strong Native American names meaning chief or boss
Akiak
Alii
Annawan
Bidziil
Dasan
Desna
Hiamovi
Kahuna
Micco
Tyee
Winema
Winema
Yuma
Strong Indian names that celebrate great deeds:
Adoette
Bly
Holata
Ituha
Liwanu
Machk
Mato
Songaa
Tasunke
Wyome
Cute Native American dog names
Some dogs are so adorable that the only name that would fit is a cute name. Choose one from our list if you are looking for cute Native American names.
Achak
Adahy
Akecheta
Alawa
Anna
Aponi
Atepa
Awendela
Chilam
Elsu
Enesta
Gad
Hassun
Hokaratcha
Hotha
Hurit
Huslu
Imala
Iye
Japa
Jolon
Kaya
Kineks
Kinta
Liseli
Lonato
Lusio
Lye
Migina
Miki
Mitexi
Mona
Mongwau
Naira
Nakos
Nayavu
Neewa
Nova
Onida
Pezi
Pinon
Quanah
Sahale
Sawni
Shikoba
Tanis
Tatanka
Una
Winona
Best male and female Native American dog names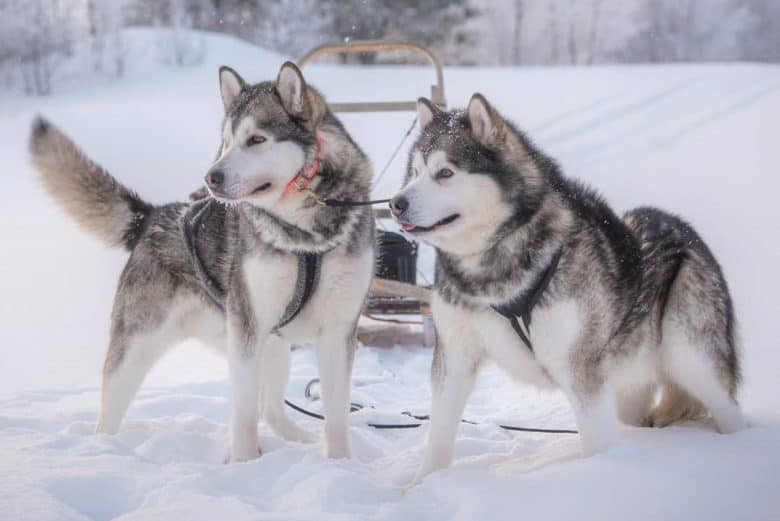 Whether you have a boy or a girl dog, we've got you covered with some of the best male and female Native American dog names:
Native American names for female dogs
Abey
Almika
Atotoztli
Awendea
Ayasha
Cocheta
Itzel
Magena
Mansi
Muna
Nuna
Odina
Onawa
Orenda
Poloma
Quanah
Shadi
Shima
Sitala
Tablita
Takala
Utah
Waneta
Indigenous names for large and powerful female dogs
Anpaytoo
Atim
Etenia
Hiawassee
Ihkweea
Iskwew
Maji
Mawkwa
Menewa
Nita
Paytah
Tama
Tiponi
Wuti
Native American Indian names for small girl dogs
Aqene
Kimi
Meli
Papina
Sitsi
Tehya
Weeko
Yazhi
Yoki
Female Native American spirit dog names
Arizona
Aylen
Catori
Chepi
Enemene
Enola
Halona
Kachina
Kaliska
Kimama
Kwanita
Macha
Naira
Nayeli
Nizhoni
Pipaluk
Sayen
Tadita
Native American names for male dogs
Abooksigun
Abukcheech
Ahiga
Ahote
Ahunu
Allohak
Anoki
Antiman
Antinanco
Apiatan
Aponivi
Aranck
Asahavey
Askuwheteau
Ata'halne
Aucaman
Avonaco
Awan
Ayawamat
Bilagaana
Bodaway
Caiya
Chansomps
ChasChunka
Chaska
Chochmo
Chocho Kpi
Chochuschuvio
Chogan
Choovio
Chovi Hoya
Chowilawu
Chua
Chuchip
Chunta
Chusi
Ciqala
Cowessess
Delsin
Demonthin
Doba
Eluwilussit
Enkoodabaoo
Etchemin
Feo
Gaagii
Hakan
Halian
Hastiin
Helaku
Helushka
Hevataneo
Honanir
Hototo
Igasho
Isi
Istu
Jacy
Kachada
Kawacatoose
Kesteloo
Laneetees
Len
Lise
Mahpee
Matunaaga
Matwau
Minninnewah
Mosi
Muraco
Nahele
Neka
Niichaad
Niyol
Nodin
Nosh
Odakota
Ohanzee
Otaktay
Ouray
Pachu'a
Paco
Pahana
Patwin
Pegalesharro
Piapot
Pivane
Powa
Qaletaqa
Rowtag
Sakima
Sani
Shilah
Shiye
Sike
Tansy
Taregan
Togquos
Tohopka
Tse
Vipponah
Wakiza
Wambleeska
Yanisin
Yas
Yiska
What Native American name should I give my dog?
Choosing the right Native American name for your dog can take some time, but the important thing is that there are many choices.
We have tried to be as comprehensive as possible, but we know that we've missed out on some great Native American names.
If you have more names to add to our list, let us know in our comment section.
Further reading: Dog names by different countries and languages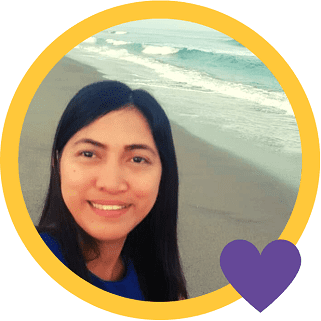 Cess is the Head of Content Writing at K9 Web and a passionate dog care expert with over 5 years of experience in the Pet Industry. With a background in animal science, dog training, and behavior consulting, her hands-on experience and extensive knowledge make her a trusted source for dog owners.
When not writing or leading the K9 Web content team, Cess can be found volunteering at local shelters and participating in dog-related events.