Last Updated on February 15, 2023
Did you just bring home a puppy from a Scottish breed who needs a great name? Maybe you're Scottish, and you want to honor the rich history and culture of your people?
Perhaps you're just looking for ideas to name your dog? Either way, we've gathered a plethora of names that can suit your pup.
We've got plenty of names to choose from, so read on to find your inspiration.
Popular Scottish Dog Breeds
The lush lands of Scotland have provided many great dog breeds. Every one of those breeds offers unique looks and personalities that can inspire an equally impressive name.
So what are some of those beautiful breeds?
Rough Collie
Smooth Collie
West Highland White Terrier
Skye Terrier
Border Terrier
Gordon Setter
Dandie Dinmont Terrier
Scottish Deerhound
If you're interested in more information on Scottish dog breeds, check out this video.
What is a good Scottish name for a dog?
How to choose the name that best suits your pup will ultimately be up to you, but there are plenty of ways to go about it.
If your dog is a Scottish breed, you may want to give them a proper Scottish name. Maybe you're Scottish, and you want to honor that with your proud pooch.
No matter the reason, there are famous names, Gaelic names, historical names, names related to geography, or even names from food that could be perfect for your dog.
While trying to find the perfect fit for your pup, think about what will suit them best.
Does the name relate to their personality or look? Maybe the name should highlight their love of dinner time or their tiny stature?
Try to put some thought into how the name you choose can fit your pet. Also, try saying it out loud. You never know where the inspiration will come from, but there is plenty worth giving a shot.
Famous Scottish Names for Your Dog
Are you a fan of naming your dog after famous characters, people, or pop culture? There's nothing wrong with embracing your fandom, and we've got names that may be perfect.
Burns – After Scottish poet Robert Burns.
Connery – After famous Scottish actor Sean Connery.
Connolly – After famous Scottish actor Billy Connolly.
Ewan – After famous actor Ewan McGregor.
Greyfriars Bobby – A famous Skye Terrier from Edinburgh who guarded his owner's grave for 14 years until he passed away.
Highlander – A famous movie that utilizes a term meaning a person from the Scottish Highlands.
Lassie – The most famous Border Collie in cinema history.
Lulu – A famous Scottish singer.
McGonagall – After Minerva McGonagall in Harry Potter.
Ness/Nessie – The Loch Ness Monster.
Scotty – After the famous Scottish character Montgomery "Scotty" Scott in Star Trek.
Sherlock – The famous detective brought to life by Sir Arthur Conan Doyle.
Tartan – From Tartan Army, a Scottish football team.
Wullie – From the Scottish comic strip Oor Wullie.
Top Scottish Dog Names
Here we've got some great names from Scottish and Gaelic terminology, which share Irish culture that could fit as a name for your dog.
Words, personality, surnames, geography, history, we've got them all covered.
Scottish Dog Names Inspired by Personality
Aggie – Means "virtuous."
Aifric – Means "pleasant."
Coorie – Means "to cuddle."
Gordania – Means "heroic."
Jock
Sorcha – Means "radiant."
Tam – Means "innocent."
Scottish Dog Names with Meanings
Female Dog Names:
Aila – Means "oak tree."
Barra – Means "fair-haired."
Caitriona – Means "pure."
Caoimhe – Means "gentle."
Davina – Means "beloved."
Deorsa – Means "farmer."
Ealair – Gaelic version of Hilary.
Elspeth – Means "chosen by God."
Fearchar – Means "dear one."
Fenella – Means "white shoulder."
Gormlaith – Means "illustrious lady."
Grizel – Means "gray-haired."
Inglis – Means "English speaker."
Iona – Means "blessed."
Kinny – Means "from the top of the cliff."
Liusaidh – Means "warrior."
Mairead – Means "daisy."
Marsaili – Means "pearl."
Morag – Means "great."
Morna – Means "festive."
Murdag – Means "sea warrior."
Mairi – Variation of Mary, which means "bitter."
Mor – Means "great."
Naomhan – Means "holy."
Oighrig – Means "new speckled one."
Rona – Means "rough island."
Senga – Means "slender."
Sheena/Shona – Means "God is gracious."
Male Dog Names:
Adair – Means "happy spear."
Aiden – Means "fire."
Aindrea – Means "manly."
Alasdair/Alaister – Means "one who repels men."
Archibald – Means "bold master."
Argyle – Means "an Irishman."
Artair – Means "bear."
Barabal – Means "stranger."
Bhaltair – Means "strong fighter."
Calder – Means "rough water."
Calum – Means "dove."
Coinneach – Means "handsome."
Conall – Means "strong wolf."
Corkin – Means "the head of the dale."
Cowan – Means "hollow in the hill."
Domhnall – Means "world ruler."
Dougal – Means "dark stranger."
Duff – Means "dark."
Eachann – Means "keeper of horses."
Eimhir – Means "swift."
Fergus – Means "man of vigor."
Fingal – Means "fair stranger."
Finlay – Means "white warrior."
Forbes – Means "field."
Hamish – Means "God protects."
Heckie – Means "to restrain or defend."
Iain – Means "God is gracious."
Morven – Means "big gap."
Murdo – Means "sea warrior."
Padraig – Means "noble."
Rab/Rabbie – Means "bright."
Ruadh – Means "king."
Shug – Means "intellect."
Tadhg – Means "poet."
Tasgall – Means "God's helmet."
Tavis – Means "hillside."
Dog Names Inspired by Scottish Words
Alba – Gaelic for Scotland.
Baird – Gaelic form of the term bard.
Bairn – a Scottish term for a baby.
Cannie – Scottish slang for an intelligent person.
Dafty – A foolish or silly person.
Firth – Means "inlet of the sea."
Hume – Means "small island."
Ivor – Means "archer."
Laddie – A Scottish term for a young man.
Lileas – Means "lily."
Loch – A Gaelic term for lake.
Toaty – Means "small or tiny."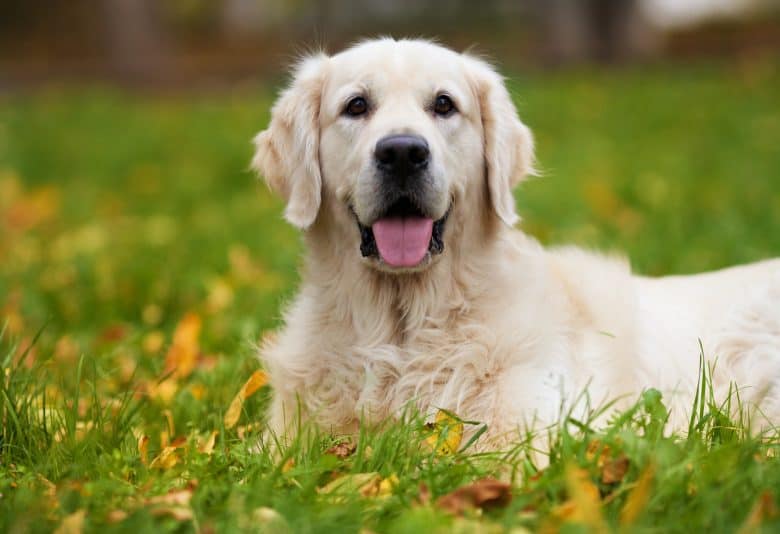 Dog Names from Scottish Clans and Surnames
Ainsley
Aldridge
Bagley
Balfour
Barclay
Blair
Cameron
Campbell
Carbrey
Carlyle
Carr
Conway
Crichton
Croft
Cuddy
Driscoll
Dunn
Fraser
Graham
Greer
Holcombe
Keir
Kilgore
Kincade
Lennox
Maguire
Maxwell
McFadden
McIntyre
Muir
Munroe
Murray
Richmond
Sweeney
Wickliff
Dog Names Inspired by Scottish Geography
Aberdeen – A city in Scotland.
Ackerman – Means "plowman."
Ackland – Means "oak land."
Andrews – After St. Andrews, a burgh in Scotland.
Arran – From the Isle of Arran.
Athol – A region of Scotland.
Clyde – A river that runs through Glasgow.
Cuillin – A mountain range on the Isle of Sky.
Edinburgh – The capital of Scotland.
Embra – A slang way to say Edinburgh.
Glasgow – Scotland's largest city.
Islay – An island off the coast of Scotland.
Kelso – A town in Scotland.
Lomond – A lake in Scotland.
Maree – A lake in Scotland.
Moray – A region of Scotland.
Oban – A town in Scotland.
Papa – An uninhabited island of Scotland.
Skye – From the Isle of Skye.
Stirling – A city in Scotland.
Tiree – A Scottish island.
Tweed – A river in Scotland.
Dog Names Inspired by Scottish History and Works of Fiction
Aneirin – A 6th-century poet.
Bell – After Scottish-born Alexander Graham Bell, the inventor of the telephone.
Bruce – After King Robert the Bruce.
Caledonia – The old Latin name for Scotland.
Cinaed – A form of Kenneth and the name of the first king of the Scots.
Fife – A former kingdom in Scotland.
Macbeth – A Scottish king from William Shakespeare's play.
Malvina – From the Ossian cycle of James Macpherson.
Ninian – A 5th-century bishop sent to convert the Picts of Scotland to Christianity.
Rob Roy MacGregor – The famous Scottish outlaw turned folk hero.
Sir Arthur Conan Doyle – Famous Scottish author of the Sherlock Holmes books.
Tam Lin – From the legendary ballad originating in the Scottish Borders.
Wallace – From William Wallace, who fought for Scottish independence, as seen in the film Braveheart.
Dog Names Inspired by Scottish Culture
Bagpipes – A famous Scottish musical instrument.
Caber – After the Caber Toss in the Highland Games.
Celtic – Relating to the Celts and their language.
Kilt – A garment that resembles a skirt. It was worn by the men of the Scottish Highlands.
Plaid – After the color patterns in traditional Scottish clothing.
Quid – Slang for the pound sterling currency.
Sterling – Scotland's currency.
Thistle – The national flower of Scotland.
Dog Names Inspired by Scottish Food & Drinks
Ale
Bridie – A meat pastry.
Chip – What a Scottish person would call fries.
Clootie – A type of dumpling.
Cranachan – A dessert.
Haggis – A traditional Scottish food.
Lager
Scotch
Smokie – A type of smoked haddock.
Whisky
Funny Scottish Dog Names
Baber – Means "lion."
Bain – Means "fair."
Bath
Buddy
Bunyan
Camus – Means "the snub-nosed one."
Fergie – Means "highest choice."
Hydra
Maitland – Means "bad-tempered."
Mulligan
Mungo – Means "my pet."
Piper – Like a bagpiper.
Putter
Sileas – Means "blind."
Wiley
Scottish Terrier Dog Names
Anice – Means "pure."
Bean – Means "fair."
Cailean – Means "young dog."
Calla – Means "beautiful."
Ceilidh – A gathering of traditional Scottish dancing.
Fib – Name of a Pictish person.
Finley – Means "white warrior."
Isla – From the term Islay.
Kelpie – A shape-shifting water spirit.
Lachlan – Means "from the land of the lakes."
Marcail – Means "little pearl."
Moibeal – Means "lovable."
Niblick – Means "nose lick."
Roddy – Means "island of reeds."
Roisin – Means "little rose."
Slaine – Means "health."
Terry – Means "power of the tribe."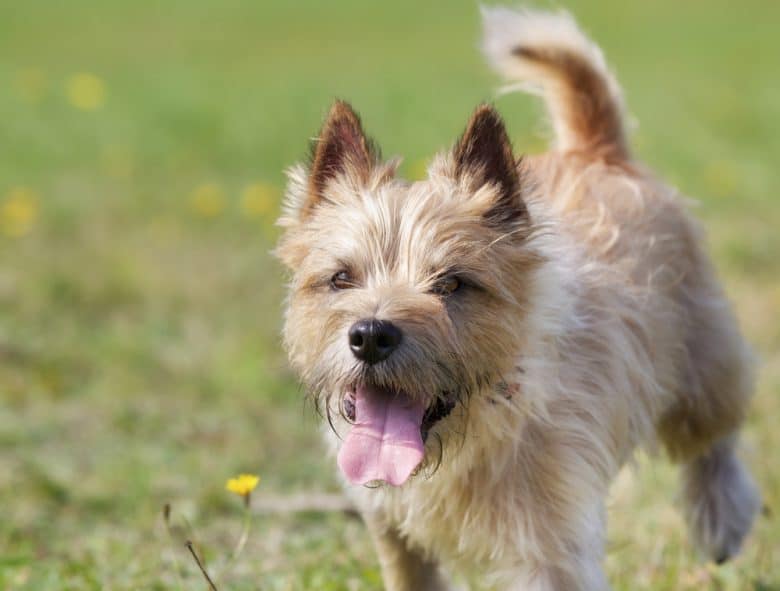 The Best Male, Female, and Unisex Scottish Dog Names
Still on the hunt? Well, here we have some other, more familiar names that may help you in your search.
Female Scottish Dog Names
Abi
Ada
Aileen
Alice
Ally
Beitris
Bonnie
Cait
Caitlin
Cassidy
Coby
Cora
Cori
Dacey
Darrow
Deidre
Dixie
Edith
Edna
Effie
Ellie
Enya
Eva
Fia
Fiona
Flora
Gala
Glenna
Isobel
Jean
Jinny
Kelly
Kenna
Kenzie
Kirstin
Lara
Lindsay
Lorna
Maisie
Maura
Moira
Nessa
Nicole
Nora
Olivia
Paisley
Tara
Teagan
Tyra
Male Scottish Dog Names
Alan
Alfred
Alvin
Anders
Angus
Archie
Ashby
Barton
Bernard
Bodie
Boyd
Brodie
Bryce
Burt
Carson
Channing
Clark
Colin
Connor
Craig
Davis
Deacon
Denton
Desmond
Donald
Douglas
Drake
Duncan
Edmund
Finn
Gavin
Gibbs
Glen
Grant
Hansel
Hector
Herbert
Hunter
Jack
Keith
Kirk
Logan
Malcolm
Neil
Oscar
Oswald
Shawn
Stuart
Unisex Scottish Dog Names
Alpine/Alpin
Baker
Daw
Erroll
Faden
Gilford
Gunn
Innis
Jessie
Moore
Nevis
Newbury
Patton
Remy
Rorie
Shone
Whiting
What should I name my Scottish dog?
Only you can only answer the ultimate question. Hopefully, our list has given you some ideas or even inspired your choice. If you know your dog, you'll know when it's right.
Further reading: Other dog names by Origin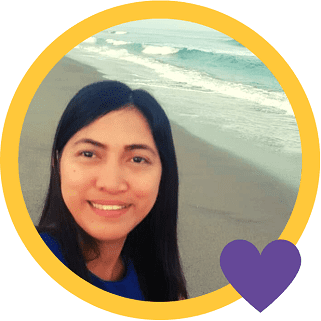 Cess is the Head of Content Writing at K9 Web and a passionate dog care expert with over 5 years of experience in the Pet Industry. With a background in animal science, dog training, and behavior consulting, her hands-on experience and extensive knowledge make her a trusted source for dog owners.
When not writing or leading the K9 Web content team, Cess can be found volunteering at local shelters and participating in dog-related events.