Last Updated on April 20, 2023
Congratulations! You've just brought home a bundle of fluff! You're already noticing their quirky traits and falling more in love by the minute, but have you chosen the perfect name for your new best friend?
German dog names offer something different from the usual "Spots" and "Charlies" of the world. They are unique, impressive, and strong.
Find the perfect moniker for your pooch from this comprehensive list of fantastic dog names.
What is a good German name for a dog?
As a new pet owner of any dog breed, you undoubtedly want to pick the right name for them. The question is, how? With so many name options, it's hard to know where to begin.
Thankfully, you can look at German dog names for inspiration. They are powerful and catchy, but when choosing one, try to avoid names that sound like a command.
For example, if you name your dog "Mitt," they may get confused with the command "sit."
Stick to shorter names to make it easier on yourself and your dog. Two-syllable names work best. Anything longer than that will be a mouthful to repeat, and your dog may find it difficult to understand.
If you decide on a longer name, try to find one you can shorten into a more simple nickname.
Choosing a German name for your dog isn't reserved solely for German-speaking people. However, keep in mind that it is a foreign language for many.
Try choosing a name that's easy for everyone to understand, write, and spell. This way, you can make those phone calls to the vet much easier.
There's a lot of potential for rude and embarrassing dog names, especially in German. "Schmuck," translating to a harmless word, "jewelry," is not going to go down well in English-speaking countries.
You do not want to make people feel uncomfortable simply by calling your dog in public.
Pick a name you like best. Hopefully, you and your canine friend will share a long life, and you will be using his name a lot.
German names for dogs are most appropriate for German dog breeds. The dogs that originated from Germany include:
Do you want to learn more about the most popular German dog breeds and their characteristics? Watch this video:
Famous German dog names
A few legendary German dogs have made a name for themselves through heroic acts, prominent owners, and life on the big screen.
If you think your furry friend is worthy of a name passed down from a star, then you can choose one of the monikers below:
Lump – "Loomp" means "rascal" in German and is a fitting name for this famous Dachshund. Lump was somewhat of a muse of Picasso's and featured in many of his creations.
Rin Tin Tin, a famous war dog, was a German Shepherd who served in the Red Cross during World War II.
He then sought the bright lights of Hollywood, appearing in 26 Warner Brothers films. It's a melodic name that's fun and playful and something you can shorten.
Bruno is the name of a German Shepherd hero who saved a child's life. The dog pulled the boy by his shirt collar towards home after he'd fallen off his bicycle and lost consciousness.
Another Daschund prodigy named Waldi holds the title of the first Olympic mascot. He was the representative for the summer games held in Munich in 1972.
Wadle, Hexl, and Senta are the three much-loved dogs of Germany's last emperor, Kaiser Wilhelm II. There is a stone dedicated to Senta at the Huis Doorn Park standing by Kaiser's side during WWII.
Wadl and Hexl were a naughty pair. They ate a golden pheasant belonging to the Archduke of Austria, Franz Ferdinand when visiting his home.
Best German dog names
Choosing a German-inspired name for your dog guarantees a quirky, unusual, or powerful title for your puppy.
Stay away from the ordinary and pick a name befitting your dog's individual personality traits with a German name.
The names below are some of the most popular options you can consider. Pick one and try it by calling your dog with it and see if there's one that jumps out at you.
Arnold
Baldwin
Bernadette
Ellard
Garin
Gretchen
Helga
Ida
Klaus
Mischa
Marta
Ursula
Waldo
Female German dog names
The fun aspect of naming your dog is that you aren't confined by any social expectations. Many dog names are unisex, and you can get creative and playful with them.
Your girl puppy's softer qualities can also hint you at a name that matches her sweet personality.
Here are top German girl dog names with meanings in alphabetical order so that you can choose according to your dog's unique personality:
Ada: Noble, serene, and kind
Addie: Noble
Annika: Graceful
Astrid: Divine strength and beauty
Aubrey: Noble
Beate: Happy
Berta: Intelligent and glorious
Elsa: Noble
Fräulein: Maiden
Frieda: Peaceful ruler
Greta: Pearl
Gerda: Protected
Hulda: Lovable, sweet
Kaja: Alive
Katrin: Great beauty
Leona: Lioness
Lorelei: Alluring
Millie: Gentle strength
Nadja: Hope
Nia: Bright
Riana: Mighty
Schatzie: Little sweetheart
Ula: Pearl
Vera: Faith and truth
Wanda: Shepherdess and wanderer
Winola: Charming friend
Zenzi: To spring up and thrive
Male German dog names
Are you looking for a brawny, tough, and rugged name for your male dog? There are strong German dog names that will match fierce canines. There are also fun-loving titles for those cheerful companions.
Here are the best boy German dog names with meanings in alphabetical order. Pick one that suits your dog most:
Adler: Eagle
Aldo: Old and wise
Alfred: Counselor
Alvin: Noble friend
Arvin: A friend to all
Axel: Father of peace
Bernard: Brave as a bear
Dieter: Ruler of the people
Emmett: Industrious and strong
Felix: Happy and fortunate
Hugo: Wise man
Keene: Bold and sharp
Leonard: Brave lion
Milo: Beloved
Max: The greatest
Meyer: Light-bearer
Otto: Prosperous and rich
Ozzy: Divine spear
Rowland: Famous throughout the land
Ugo: Mind, heart, and spirit
Verner: Defending army
Wilfred: Peacemaker
Wolfgang: Traveling wolf
Zelig: Blessed one
German Names inspired by breed
Breeds from Germany have distinctive and original qualities, which is a great place to start when thinking about a name for your pooch.
Great Dane's are famous for their gentle and sweet nature, yet are large and impressive physically. Naming your new pet something like "August," which means "great and magnificent," does sound fitting!
If you have a lively, playful, and persistent Doxie, you may be after a cuter name. Perhaps "Lotti," which means "little woman," is a perfect name for your tiny, sassy female sausage dog.
The most popular German breed, German Shepherds, are special dogs with unique characteristics. They're brave watchdogs, protectors, and loyal companions.
For GSDs, look for a name that honors their warrior-like and intelligent breed.
Here are our favorite German Shepherd names for female dogs with translations and meanings:
Ava: Life
Britta: Strength
Matilda: Mighty in battle
Olinda: Protector of property
Sascha: Defender of mankind
Sofie: Wise
Trudi: Spear of strength
Tilli: Battle maiden
Wilhemina: Protector
Zelda: Battle maid
Here are our favorite German Shepherd names for male dogs with translations and meanings:
Adolph: Noble wolf
Donner: Thunder
Duxi: Warrior of the people
Frido: Powerful
Gunther: Bold warrior
Helmar: Famous protector
Hamlin: Home-loving
Kaiser: Emperor
Luther: Warrior
Norbert: Hero
Raymond: Wise protector
Ritter: Knight
German dog names inspired by locations
How about honoring the land of his ancestors? Many amazing destinations in Germany and Austria make for great dog names, too.
Your favorite German city, a mighty river, or a place you've always dreamed of visiting might inspire you.
For dog names inspired by timeless places, here are our favorite picks:
Bavaria
Berlin
Cologne
Danube
Düsseldorf
Dresden
Elbe
Hamburg
Hessia
Munich (or Munchen)
Rhine
Stuttgart
Salzburg
Vienna
German names for your hunting dog
Are hunting dogs more your type? If you're looking for a field sidekick, we recommend certain German dog breeds. But other fidos, like Labrador Retrievers and American Foxhounds, excel in this area, too.
Dogs that hunt are brilliant and athletic and have a high prey drive. They may be adored for their ability to endure physically demanding activities, but they're also a joy to train.
Even dogs that didn't originate from Germany deserve a fierce name to match their expert hunting skills.
These German hunting dog names carry a quality of adept hunters and meanings such as "warrior," "hunter," and "strength."
Agathe
Alexander
Alger
Amara
Dedrick
Dirk
Edgar
Elyse
Fritz
Karl
Mina
Olga
Petra
Rolf
Raina
Stein
Ulf
Ulrika
Cool German dog names
Sometimes you're looking for a name that's oozing with coolness. Your dog is one-of-a-kind, and you want a name that embodies that. Then, you've come to the right place.
There are super cool German dog names that sound glorious and have a special meaning to match.
Let your dog be the coolest-named canine on the block with one of these names:
Benno: Brave like a bear
Blitz: Lightning
Clovis: Famous warrior
Herr: German for "mister"
Jäeger: Hunter
Zaki: Pure and virtuous
Ziggy: Victorious protector
German dog names inspired by historical and famous German and Austrian personalities
Germany and Austria are birthplaces of many celebrated and prominent personalities.
From renowned composers to inventors who changed the world, you can find inspiration for your dog's name from one of these legendary people.
If you're a music lover, you may be drawn to the masters of composition. How about honoring a literary genius or your favorite actor?
Browse through these names of notable Germans and Austrians:
Bach: A famous German composer
Copernicus: Renowned mathematician and astronomer
Dietrich: After Marlene Dietrich, an actress
Einstein: The distinguished physicist
Freud: Iconic neurologist
Gutenberg: The man who brought printing to Europe
Kafka: The novelist
Klum: Model, TV host, and businesswomen
Mozart: Another notable German composer
Schwarzenegger: Well-known actor
Tesla: The father of the radio and a famous inventor
Waltz: Acclaimed actor
Dog names inspired by German culture and history
The enchanting tales of the Brothers Grimm and the German brands that have become household names can also be sources of inspiration.
You can play around with ideas originating from German culture and history to find a name for your dog.
Audi
Benz
Bismarck
Gretel
Hansel
Heidi
Mercedes
Porsche
German dog names inspired by beer
The first thing that comes into most people's minds at the mention of Germany and Austria is "beer."
As the creators of "Pils" lager, hosting festivals dedicated to ale and a global reputation as beer-producing nations, it's no surprise.
If you love the golden brew, then you'll love these German dog names inspired by beer.
Bierkrug: Beer mug
Dunkel: German lager
Hopfen: Hops
Kölsch: German beer from Cologne
Maibock: German lager
Märzen: German lager
Ottinger: German beer
Oktoberfest: Famous beer festival
Paulaner: A German brewery
Pilsner: Lager
Prost: Cheers
Dog names inspired by German food
Beer is not the only thing famous on the menu in Germany. German cuisine offers some tasty treats and popular dishes, too.
And the best part? The names of German food are utterly delightful and perfect for a cute pup.
Goulash: Typical German meat dish
Knödel: A German dumpling
Brezel: Pretzel
Kuchen: Cake
Sauerkraut: Fermented cabbage
Schnitzel: Fried chicken breast
Spaetzle: A type of pasta
Strudel: A flakey pastry
Wurst: The German word for sausage
Unique German dog names
Your dog isn't any old canine. He's unique and different from the other four-legged friends at the dog park.
German is a fascinating language, and from it stems unique dog names that will make your pal stand out from the crowd.
Brunhilde: Dark and noble
Griswold: Gray Forest
Harbin: Little shining fighter
Hase: Bunny
Heinz: Home of the King
Hund: German for "dog"
Keyla: Beautiful as the night
Lothar: Famous warrior
Oskar: Spear
What German names should you pick for your dog?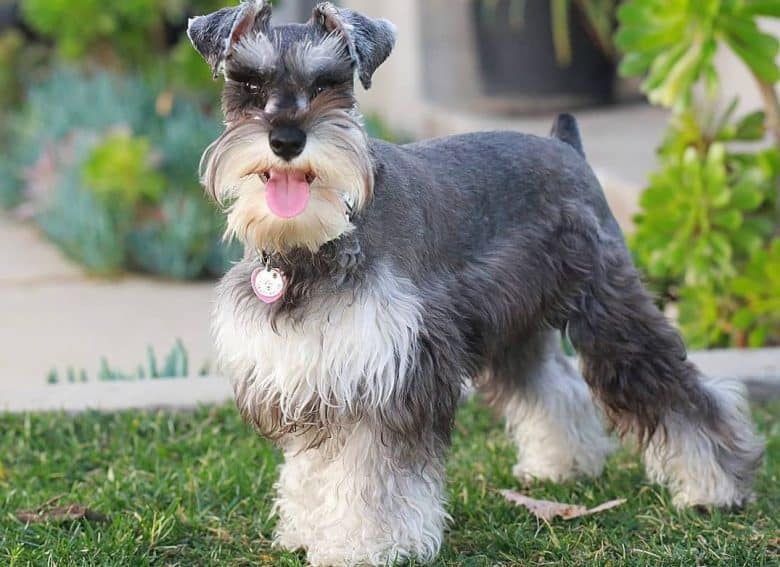 Have you found the perfect name for your dog in this epic list of German dog names? These names are fit for mighty hunters and peaceful protectors. But there are also adorable and fun-loving options for gentler dogs.
Remember to choose a name you like (and can pronounce) best. Think about your pup's personality and a name that honors his character and your preferences.
If you have a dog with a German name, we'd love to hear what it is. Drop a message in the comments to get in touch.
Further reading: Other dog names by Origin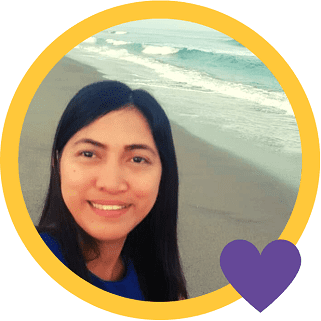 Cess is the Head of Content Writing at K9 Web and a passionate dog care expert with over 5 years of experience in the Pet Industry. With a background in animal science, dog training, and behavior consulting, her hands-on experience and extensive knowledge make her a trusted source for dog owners.
When not writing or leading the K9 Web content team, Cess can be found volunteering at local shelters and participating in dog-related events.