Last Updated on April 27, 2023
A fun activity for dogs and owners to revel in, agility training is a canine sport where dogs navigate pre-set obstacle courses as fast as they can and as accurately as possible.
It aims to showcase agility skills and teamwork between the dog owners or handlers and their dogs.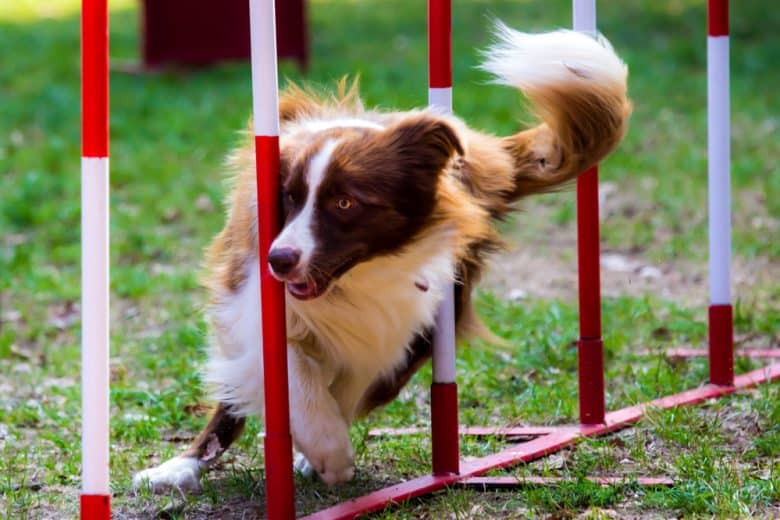 Read on to discover the basics of dog agility training and how you can implement it in your pet's training at home.
What is dog agility training?
Created by John Varley and Peter Meanwell, dog agility can be traced back to 1977 in the United Kingdom.
John Varley was a member of the Crufts Dog Show Committee when he approached Peter Meanwell, a knowledgeable dog trainer, and successful Working Trials competitor.
The aim was to fill the time between various components of the dog show.
That meeting led them to devise a course that resembled those used in horse-jumping. Dogs would run around the track during intermissions to keep the audience entertained.
The rest is history — dog agility courses were born — and continue to thrive until this day.
As a dog handler, it's your job to learn proper handling skills and direct them through obstacles using verbal and non-verbal cues and body language throughout the course.
The courses generally consist of 14 to 20 obstacles. If you have never seen agility competitions or "agility trials" in person, it is something we would strongly recommend.
If you'd like a better idea of what you can expect from professional trials, watch this video:
Some handlers and their dogs compete in professional competitions, while others do it just for fun. Either way, dog agility training is one of the USA's fastest-growing canine sports.
Is agility training good for dogs?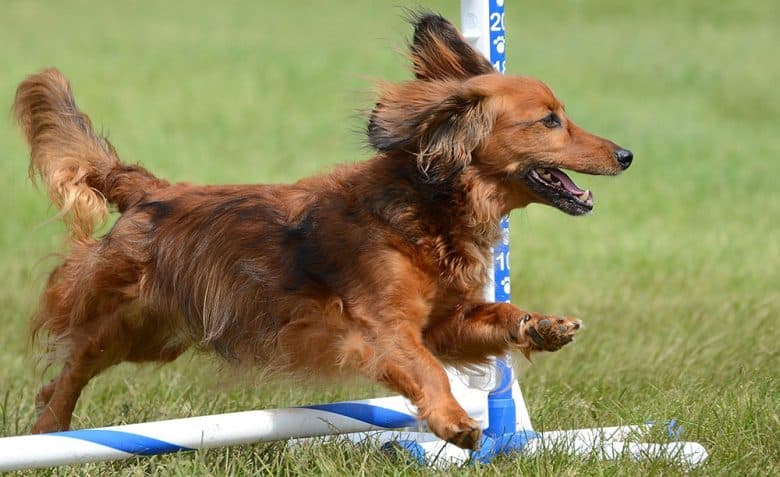 Yes! It's an excellent exercise for canines to reduce boredom and reinforce obedience and good behavior. It's not a cruel sport, as long as you don't ask them to perform in ways that exceed their abilities.
Most energetic dogs love to participate in agility training. And, as a bonus, it helps to strengthen the bond between dogs and their owners.
Apart from keeping them busy, agility training keeps dogs healthy. Mental stimulation and physical exercise go hand-in-hand when it comes to maintaining optimal health for your dog.
Agility courses are designed to fulfill your dog's instinct to run and chase. This activity mentally challenges them while burning excess energy.
It also strengthens their muscles, bones, and joints, prevents obesity, increases endurance, and improves coordination, attention span, and problem-solving.
And when you're running back and forth while training your dog regularly, you'll reap those same health benefits too.
What to know before teaching agility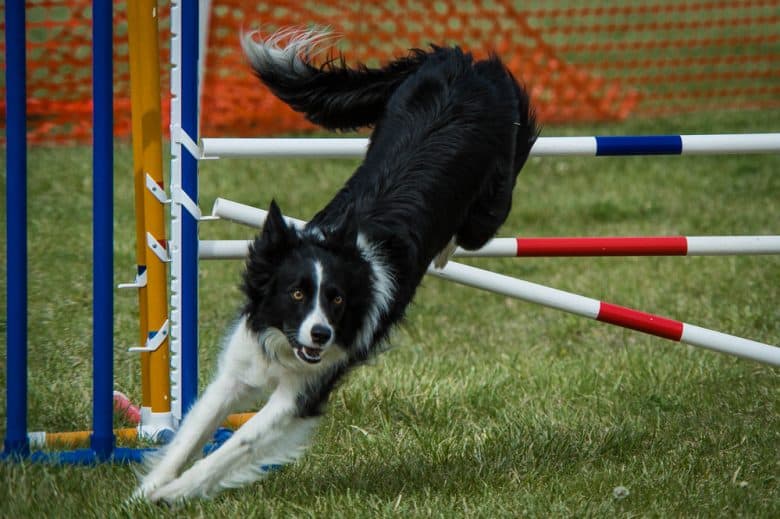 Any person or dog, regardless of size, age, and fitness level, can participate in this thrilling sport. But most dogs can start preparing for training once they're a year old.
Although according to official American Kennel Club (AKC) rules, dogs should be at least 15 months or older to compete.
Puppies and younger dogs may injure themselves when attempting activities like jumping hurdles. We recommend consulting your vet to discuss the best time to begin agility training.
Ensure that your dog is comfortable with different movements. If your pooch isn't doing well with dog agility, you can correct it with regular practice.
It's best to take it step-by-step before jumping in — from walking on either side of you to crawling through tunnels and dark spaces.
Other than that, as long as your dog has mastered basic commands and obedience, they're ready to begin agility training.
Certain dog breeds, especially working and herding breeds, naturally excel at agility training.
But canines of all shapes, sizes, and breeds, from Huskies to Chihuahuas, can participate. Dogs that are younger, healthier, social, energetic, and obedient tend to make excellent agility dogs.
Below are just some of the dog breeds that are more suited for agility training:
The AKC Agility program is held each year where mixed-breed dogs can participate in professional competitions, but not against purebred dogs in the same category.
Dog Agility 101: Tasks, tools, and resources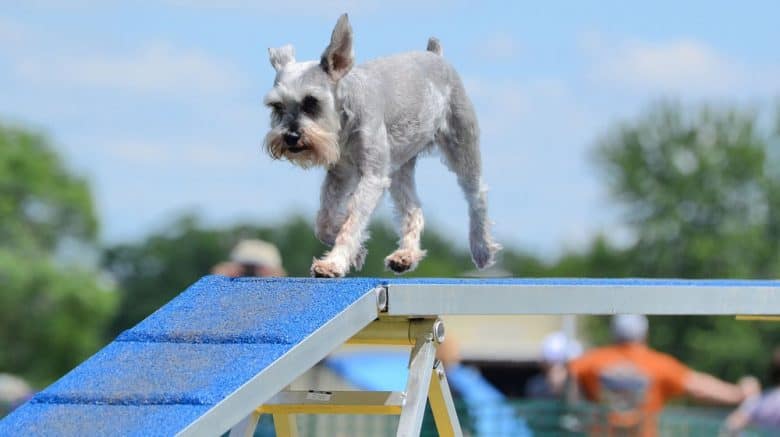 While each agility obstacle course is unique, a few key equipment pieces are used for specific tasks and activities. Here are some common tasks and the tools used with them:
Standard Jumps: For this activity, adjustable, lightweight PVC jump bars are set up horizontally for dogs to jump over without displacing them.
Tire Jumps: For tire jumps, the lightweight frame of a PVC jump is combined with steel legs and a circular frame or "tire" for dogs to jump through.
Open Tunnels: These allow dogs to fly through (not walk through) the tunnel entrance from any angle and exit out the other side safely, proceeding to the next obstacle.
Weave Poles: Also known as "weaving poles," these are a set of upright poles aligned in a straight row. Dogs must weave in and out as fast as possible without missing an entry or exit to get a qualifying run.
Teeter Board: Also known as a seesaw, teeter, or teeter-totter, these provide a challenging up-and-down movement where dogs must balance when crossing from one side to the other.
Dogwalk: This piece of equipment consists of a board raised slightly above the ground that dogs must run across while maintaining their balance.
Pause Table: This requires a dog to stop inside the contact zone and pause for a specific time before continuing to the next obstacle.
A-frames: A dog agility A-frame is an inverted V-shaped ramp where a dog runs up one half until they reach the peak and continue down the other side.
How to build a DIY agility obstacle course?
Perhaps you're not willing to pay for professional-grade equipment when you're practicing for fun. Or you aren't keen on scouring the internet for used dog agility equipment for sale. Either way, you're not alone.
Luckily, DIY obstacle courses are an easy intro to the world of agility training, and you can do it right at home.
You can buy some PVC pipes at the hardware store or local home depot. Cut the pipes to your desired dimensions, then glue them all together for better stability.
You can build these DIY tools in different ways, such as weave poles.
This video below of a full DIY tutorial might inspire you:
Certain equipment that has been lying around at home can be used, too.
But, if you're interested in joining professional competitions, there's no substitute for a professional agility class.
Small dog agility clubs often offer taster sessions, so you could always give that a try.
Additional resources for agility course
There's a lot of helpful resources available for you every step of the way.
Books like The Beginner's Guide to Dog Agility by Laurie Leach and Agility Right from the Start by Eva Bertilsson and Emelie Johnson Vegh are good for starters.
These training books covering all levels and aspects of the sport are available in electronic format and physical copies, or you can grab one from the local library.
Youtube Channels also come in handy. The Kennel Club is one such channel dedicated to all things dog and agility. Pam's Dog Academy also offers instructional videos on dog agility training.
Online blogs and forums like the Agility Nerd and Bad Dog Agility are great resources, not only for tips and advice but also to connect with other like-minded people.
How do I start agility training with my dog?
Make sure that your doggie is comfortable with basic agility moves first. After that, you can introduce contact obstacles with the equipment we mentioned previously, from tire jumps to weave poles.
You should always start slow and focus on technique. Then gradually build as your dog becomes more comfortable.
12 training tips for practicing at home with your dog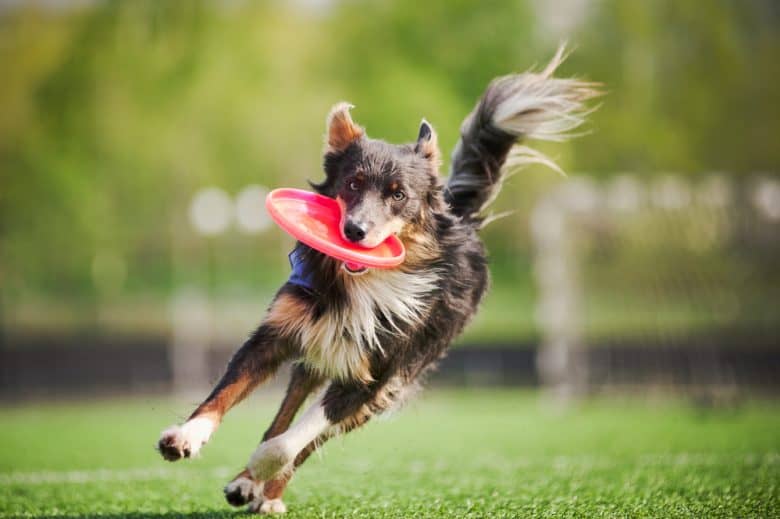 Level up your dog's result in agility with these helpful training tips for you to get started:
Start Training Early – While dogs of any size, age, or breed can train in agility, younger dogs tend to learn faster.
Ensure Success – Leave any expectations at the front door. Your focus should be learning slowly and bonding with your dog.
Increase Attention – Learning the "Watch Me" cue should do the trick.
Teach Tricks – This is a great way to improve your dog's confidence and coordination.
Develop Flexibility – Flexibility is essential in agility training, and there are a few dog training tricks that can help achieve this.
Work on Handling – Your dog could be excellent at agility exercises, but it won't mean anything unless you learn how to handle them.
Increase Body Awareness – Certain tasks and obstacles can significantly improve their body awareness, which can only benefit them in agility training.
Build Confidence With Moving Objects – Moving objects take a lot of getting used to. But practice makes perfect.
Conquer Fear of the Dark – Tunnels can be a breeze, but dark openings can be intimidating. Lure your dog through mock tunnels until they get more comfortable.
Jump for Joy – Jumping is a critical skill for agility and can be practiced at home.
Complete Training With Sequencing – Sequencing is the most vital aspect of agility training. Here, you combine all learned training techniques together and run the obstacle course one after another.
Problems and Proofing Behavior – "Proofing" puts into practice these learned tasks and behaviors in different environments and situations. Address any problem areas until your dog can complete a task, anywhere, even with distractions.
Risk factors and health considerations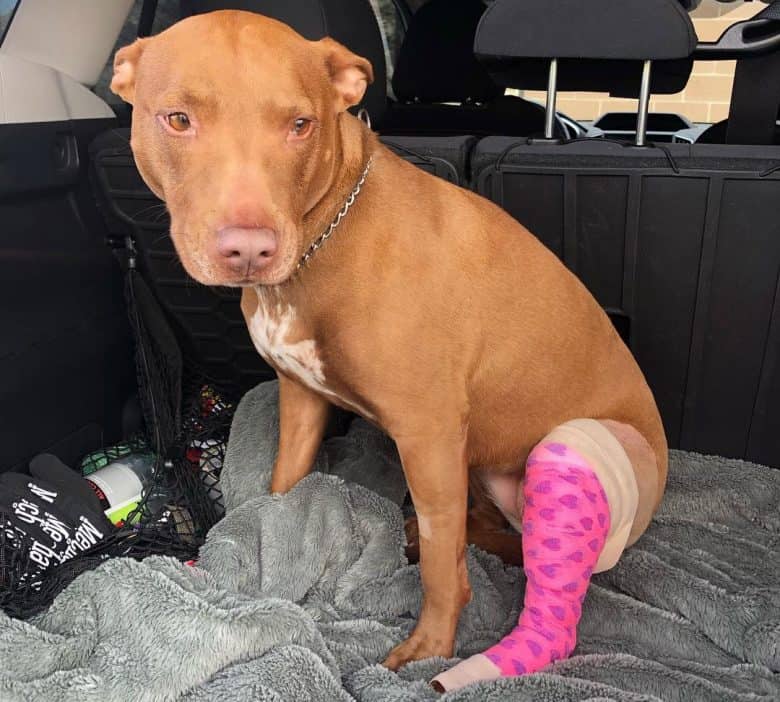 Strains, sprains, and contusions of the back, shoulders, neck, and limbs are the most common injury types in agility dogs.
Putting too much pressure on them can also increase the risk of hip dysplasia and arthritis when they're older.
It's important to practice safely with regular health check-ups, especially for breeds prone to specific health conditions.
Frequently Asked Questions (FAQs)
How much does dog agility training cost?
Dog agility classes generally cost between $125 to $200 for six sessions. But if you make your own agility training equipment and do the training yourself, training can cost next to nothing.
How much time should I allot for agility training?
Always keep training classes or training sessions short, no more than 5 to 10 minutes at a time, making sure to end it before your dog loses interest.
But at the same time, train regularly enough for them to get comfortable and develop muscle memory.
How to get involved in dog agility training?
It takes a lot of hard work to prepare for entering your first dog agility competition. For starters, you can try a simple "dog agility training near me" Google search.
You can also open up a conversation with a fellow owner at the dog park and maybe pull up plenty of helpful information for finding a class or club.
The United States Dog Agility Association (USDAA) offers a directory for dog agility groups in each state, like the Doggie Academy in NYC that offers outdoor, in-studio, and live online private lessons.
Purebred dogs are typically preferred in competitions. But the AKC and the Mixed Breed Dog Clubs of America have changed that.
These two organizations have opened up categories in which mixed-breed dogs can compete in agility trials.
The Verdict: Is dog agility right for my dog?
This dog sport is still relatively new, but it's easy to see why it's becoming more popular.
Using physically challenging and mentally stimulating activities, you can strengthen your bond with your dog and work together to achieve a common goal — all while receiving a healthy workout and some fresh air!
Whether you want to join competitions or just a way to spend some quality time with your best friend, it's up to you.
Ultimately, dog agility training can be one of the best pastimes for you and your beloved canine companion.
If you have any memorable experiences you'd like to share, feel free to get in touch by leaving a comment down below.
Reference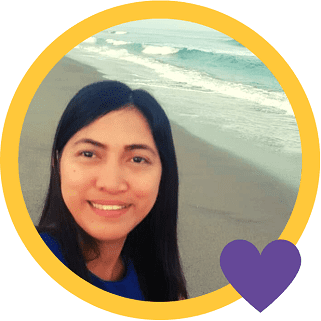 Cess is the Head of Content Writing at K9 Web and a passionate dog care expert with over 5 years of experience in the Pet Industry. With a background in animal science, dog training, and behavior consulting, her hands-on experience and extensive knowledge make her a trusted source for dog owners.
When not writing or leading the K9 Web content team, Cess can be found volunteering at local shelters and participating in dog-related events.