Last Updated on April 20, 2023
There are literally thousands of canine names out there for your new dog. In this article, we'll focus solely on dog names that are inspired by food.
Many of these are quite funny, but others are simply unique options for unique dogs.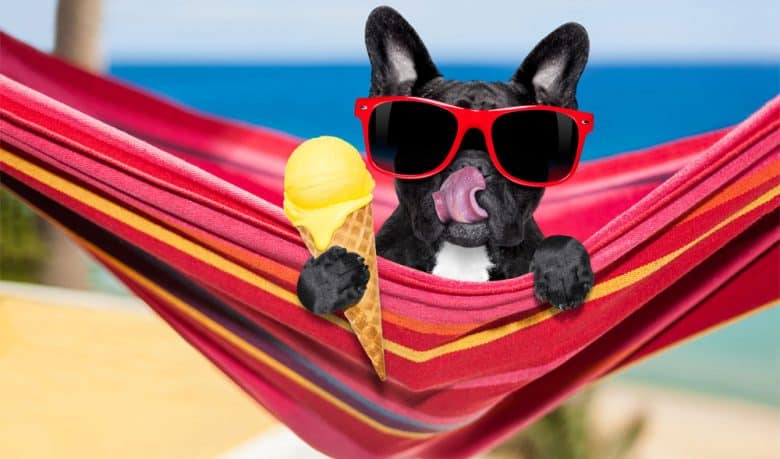 Check out our favorite food names for dogs below.
What are good food names for dogs?
When choosing a name for your pooch, the main thing you need to worry about is whether or not you like it. All other factors don't matter nearly as much as simply choosing a name you like.
That's precisely why we've chosen so many names in this article. The more choice you have, the higher the chance that you'll find a name you adore.
While you shouldn't switch around your dog's name all the time, there is nothing wrong with trying out a few names before making your final decision.
You may also want to give it a few days before settling on a name. These few days give you time to get to know your canine so that you can choose a dog name that fits them perfectly.
Don't obsess over finding the perfect name; one likely doesn't exist!
Here's an easy way to teach your new pup their name:
Who is the most famous dog with a name inspired by food?
There are so many cute dogs on Instagram. Here are some of whom have the cutest food names you can follow:
@tunameltsmyheart – this account follows Tuna, a cute and funny Chiweenie who will melt your heart. This little pup has 2.1M followers.
@harlowandsage – this follows a family of adorable Daschunds, although Sage has already passed on. They have over 1.7M followers.
@cupcakes_chronicles – this Instafamous pup was originally a rescue dog. She now has almost a million followers and counting, and she continues to inspire people.
@Coconutricebear – with 473,000 followers, follow the super cute Samoyed Coconut Rice Bear on her adventures.
@Lil_pickles_da_pug – this girl dog, Lil Pickles Da Pug, has a huge personality. She currently has 239,000 followers on her account.
Top 400+ Food Dog Names for your new pup
Here is a list of our favorite food-inspired dog names. Many of these are more common than some of the other options, so they may not be the best choice if you're solely looking for something unique.
If you just want a food-related name, these are probably your best bet, though.
Berry
Coconut
Honeydew
Kiwi
Melon
Bacon
Peaches
Sushi
Raisin
Chive
Butter
Cupcake
Donut
Pumpkin
Mochi
Truffle
Cobbler
French Fry
Marshmallow
Cranberry
Frito
Croissant
Dijon
Tater Tot
Cute Food Pet Names
Out of all those we've reviewed, here are some of the cutest. You can use some of these names for male or female dogs:
Biscuit
Bun Bun
BonBon
Bagel
Brulee
Bundt
Butterscotch
Caramel
Chiffon
Chip
Churro
Cocoa
Cookie
Crumpet
Custard
Dumpling
Eclair
Fudge
Jasmine
Jelly
Licorice
Macaron
Meringue
Mochi
Mousse
Rye
Scone
Sorbet
Tiramisu
Tonkatsu
Toast
Truffle
Waffle
Dog Names Inspired by Fruits and Veggies
If you're looking for something a bit fresher, then this is the list for you. You'll find tons of names all inspired by fruits and veggies on this list.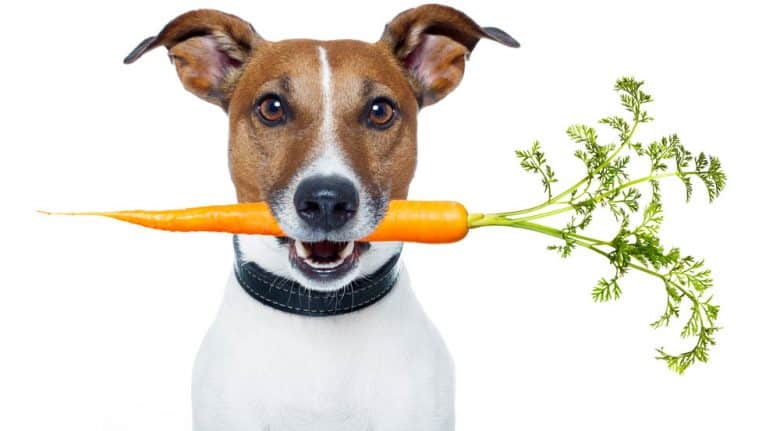 Apples
Apricot
Potato
Banana
Palm
Citrus
Avocado
Carob
Ceriman
Citron
Clementine
Cordia
Grapes
Lemon
Grapefruit
Lime
Orange
Mango
Papaya
Peach
Pears
Pineapple
Plum
Pomelo
Tangerine
Watermelon
Acai
Fig
Goji
Guava
Kumquat
Nectar
Persimmon
Pineapple
Pluot
Tomato
Alfalfa
Beans
Bok Choy
Carrot
Chanterelle
Chickpea
Chili
Crimini
Iceberg
Jalapeno
Kale
Olive
Parsnip
Radish
Romaine
Sprout
Turnip
Yam
Zucchini
Dog Names Inspired By Fresh Meat and Seafood
Dogs are meat-eaters, so it only makes sense to name them after fresh meat and seafood. If you already know your canine well, you may name them after their favorite food.
Kobe
Anchovy
Giblet
Ham
T-bone
Lambchop
Meatball
Hotdog
Prawn
Riblet
Shrimp
Lobster
Barracuda
Bass
Blowfish
Bream
Brill
Catfish
Cod
Dorade
Eel
Flounder
Grouper
Haddock
Hake
Oyster
Halibut
Herring
John Dory
Lamprey
Lingcod
Mackerel
Clam
Mahi Mahi
Mullet
Perch
Pike
Pilchard
Pollock
Pomfret
Pompano
Salmon
Sanddab
Sardine
Shad
Shark
Smelt
Snakehead
Snapper
Sprat
Sturgeon
Surimi
Swordfish
Tilefish
Trout
Tuna
Turbot
Wahoo
Whitefish
Whiting
Witch (nickname of the righteye flounder)
Turkey
Chicken
Pork
Duck
Dog Names Inspired by Herbs, Spices, and Condiments
Spices and herbs are a great place to search for dog names. There are plenty of dog names out there based on these edible plants.
Aji
Basil
Pepper
Caviar
Caesar
Chai
Cayenne
Clove
Cinnamon
Dijon
Curry
Dill
Honey
Ginger
Rosemary
Lavender
Nutmeg
Spice
Sage
Onion
Saffron
Sugar
Sriracha
Salt
Thyme
Vanilla
Garlic
Wasabi
Dog Names Inspired By Breakfast Food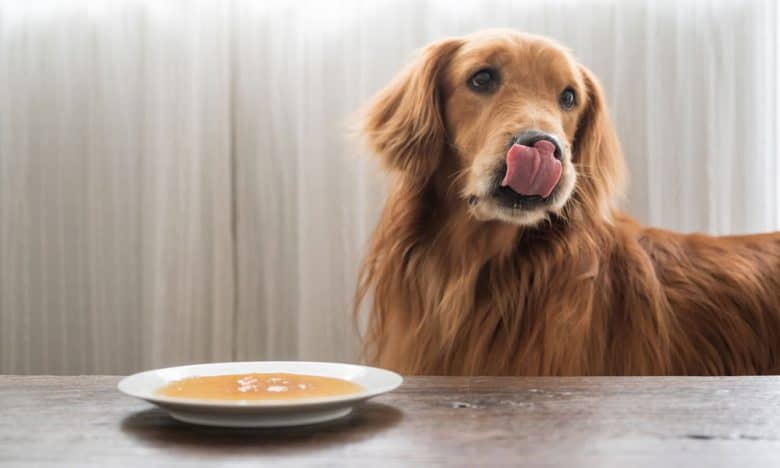 Breakfast food usually isn't a category people get dog names from. However, there are a few unique options you can choose from:
Sausage
Pancake
Muffin
Cheerio
Omelet
Waffles
Bagel
Benedict
Coffee
Hash
Julius
Egg
Scone
Hopper
Food-Inspired Dog Name ideas Inspired by Desserts
There are tons of names that are inspired by desserts of all sorts. In this section, we'll take a look at some of our favorite dessert-inspired foods.
Jell-O
Ambrosia
Banana split
Pudding
Creme
Grasshopper
Beignet
Pie
Ice Cream
Parfait
Key Lime
Gingerbread
Cheesecake
Cream Puff
Cupcake
Cake
Blondie
Brownie
Snack-Inspired Dog Names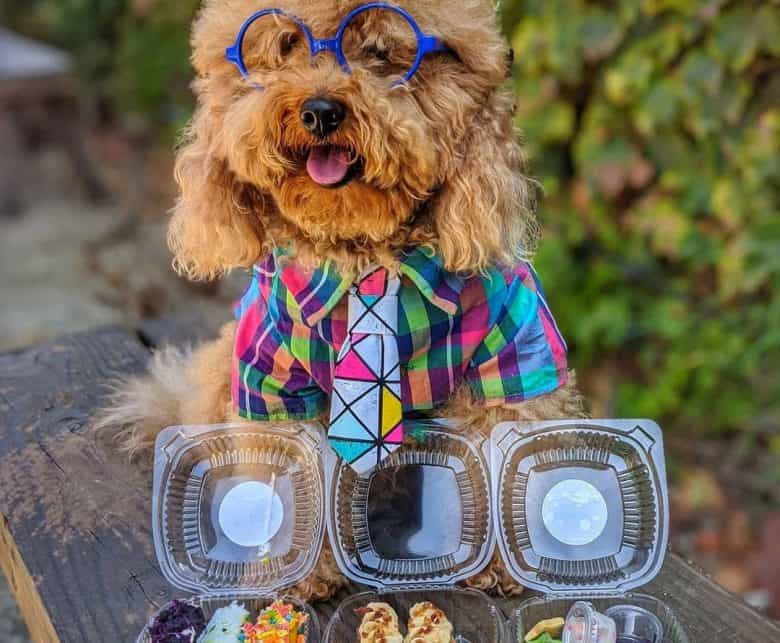 There are also tons of dog names you can get when walking down the snack aisle. Many of these names are somewhat unique, though some others are more common.
Twinkie
Crackers
Jerky
Pop Tart
Yogurt
Doritos
Pretzel
Trail Mix
Welch
Nori
Ike
Newton
Chip
Slim Jim
Nerd
Tostitos
Oreo
Teddy
Triscuit
Edamame
Saltine
Moon Pie
Sunflower
Nila
Stacy
Skittles
Krispy
Milano
Ritz
Ruffles
Pringle
Dog Names Inspired By Candy and Sweets
Most food-inspired dog names will fall into this category. When pet owners name their dog after food, they usually choose a type of candy.
These are some sweet-inspired food names that haven't been included thus far on this list:
Coco
Smores
Snickers
Hershey
Chocolate
Cocoa
Rocky
Skittle
Toffee
Rolo
O'Henry
Gummy
Jolly
Twizzler
Kisses
Musketeer
Zero
Goober
Heath
Pez
Mars
M&M
Wonka
York
Butterfinger
Andes
Charleston
Clark
Ritter
Toblerone
Cadbury
Werther
Grand
Candy
Pixie
Tootsie
Sky
Taffy
Star
Jelly Bean
Caramel
Gumdrop
Twix
Sweetart
Dot
Peep
Reese's
Kit kat
Truffle
Dove
Ruth
Nestle
Godiva
Abba-Zabba
Spree
Riesen
Dog Names Inspired by the Deli Food
Here are some dog names inspired by types of meat and other items included in the deli:
Bologna
Salami
Prosciutto
Baked
Pastrami
Roast
Pepperoni
Tofurky
Chorizo
Reuben
Adorable Nut and Cheese Names for Dogs
Nuts and cheese may seem like a strange place to find inspiration for dog names. However, there are so many cheeses and nuts with strange names that they are often the best place to find inspiration for unique dog names.
Many of these are also quite entertaining.
Nuts as Dog Names Based on Food
Cashew
Peanut
Macadamia
Hazelnut
Pecans
Almonds
Pistachios
Walnut
Chestnut
Sunflower
Kola
Flaxseed
Cedar
Let's Get Cheesy
Cheddar
Parmesan
Roquefort
Brie
Gruyere
Feta
Mozzarella
Manchego
Gorgonzola
Epoisses
Dog Names Inspired by Drinks
For a unique and refined name, you may want to look to coffee and alcohol for inspiration.
Many of these names are unique but not so unusual that the average person won't know what you're talking about.
Dog Names Inspired by Coffee and Tea
Americano
Latte
Cappuccino
Frappe
Cortado
Affogato
Cubano
Earl Grey
Espresso
Kona
Java
Lungo
Matcha
Macchiato
Mocha
Romano
Alcohol Names for Dogs
Arnold
Bailey
Barley
Beast
Bock
Brandy
Cosmo
Sherry
Daiquiri
Jameson
Mojito
Kahlua
Manhattan
Pinot
Margarita
Martini
Shiraz
Merlot
Mojito
Spritz
Whiskey
Vesper
Brett
Brooklyn
Bud
Citra
Dunkel
Flanders
Floyd
Guinness
Heineken
Kolsch
Maibock
Nugget
Saaz
Sierra
Simcoe
Stella
Sterling
Stone's
Stout
Surly
If you're still searching for more unique tipsy dog name ideas, check out our article about Best Alcohol Dog Names.
More dog names based on food and restaurants
Didn't find any food names you like on the lists above? Here are more unique food names you can check out: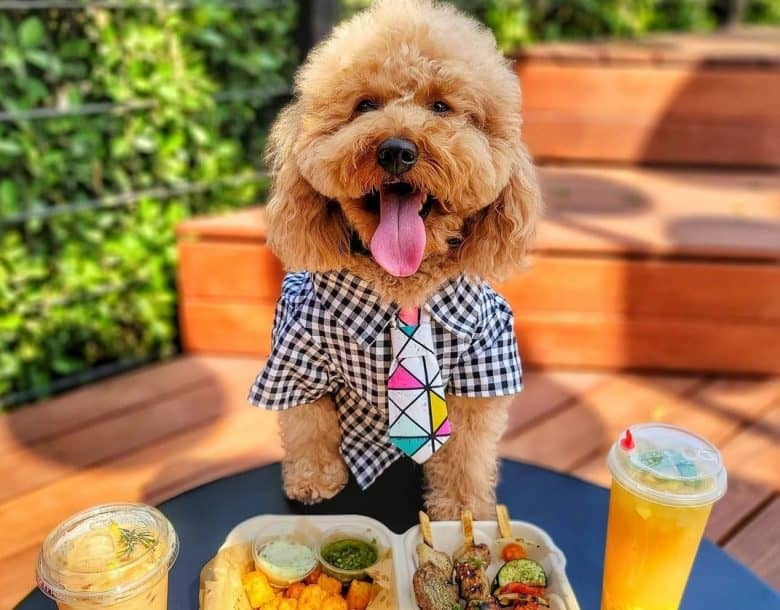 Great Dog Names Based on Food Restaurants and Fast Food
Restaurants are another place to find plenty of inspiration for dog names. If you have a favorite restaurant, consider naming your canine after it!
Bistro
Chili
Domino
Taco
Arby
Popeye
Baskin
Hooters
Chang
Wendy
Cheesecake
Ruby
Denny
Donald
Chipotle
Quiznos
Papa
DQ
Cici
Starbucks
Bailey
Foodie Dog Names Inspired by Brands
Most brands have pretty unique names. For this reason, many of them can be used as inspiration for your dog's name.
David
Country
Crock
Totino's
Maruchan
Red Baron
Dove
Nutella
Dash
Snyder
Johnson
Bertolli
DiGiorno
Kettle
StarKist
Stouffer
Dog Names Inspired by Packaged and Canned Goods
When it comes to pre-packaged foods, there are many unique names to be found. Here are our favorites:
Ramen
Tyson
Frontera
Perdue
Beetnik
Angelo's
Ortega
Rao's
Jennie-O
Rotini
Barilla
Tillamook
Stacy
What food name should I give my dog?
There are tons of popular dog names on this list that are perfect for many dogs. So whether you're a foodie or not, we hope you'll find a dog name you will love from the food names we've gathered.
No matter what you choose, we're sure your new puppy will love it.
Do you have a favorite food name? Let us know in the comments!
Further Reading: Here are other name inspirations you can check: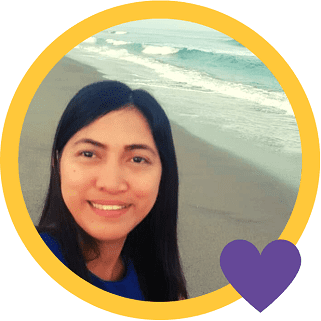 Cess is the Head of Content Writing at K9 Web and a passionate dog care expert with over 5 years of experience in the Pet Industry. With a background in animal science, dog training, and behavior consulting, her hands-on experience and extensive knowledge make her a trusted source for dog owners.
When not writing or leading the K9 Web content team, Cess can be found volunteering at local shelters and participating in dog-related events.