Last Updated on April 20, 2023
Some of the strongest dog breeds include the Saint Bernard, Doberman, Great Dane, German Shepherd, Pitbull Terrier, and the Rottweiler.
These dogs may look intimidating on the outside, but they might not always act high and mighty like the Chihuahua.
Regardless, the perfect name for your pooch may be on this list of tough dog names, whether it fits their personality or it's ironic.
What are some tough dog names?
Whether you have a large breed that's intimidating or a small dog breed that acts rough around the edges, a tough name might suit them perfectly.
All the names on this list have a few things in common: they all refer to being tough or symbolize being a guard dog.
When choosing the best tough name for your dog, take the time to get to know your pup and learn their personality. Also, try not to choose a name that sounds too similar to a command.
Inspiration is everywhere. Think of various Gods and Goddesses from Greek, Norse, or Roman mythology.
You can also think of heroes and heroines, villains and outlaws, fierce animals, and much more!
Choosing the perfect name for your dog matters so much because the name represents who they are.
Take a look at the list of tough dog names we compiled for you.
Famous tough dog names
First, some tough dog names inspired by pop culture and movies.
Bond
Chewie
Chopper
Darth Vader
Falcor
Ghost
Hercules
Krueger
Lara Croft
Potter
Rambo
Robin Hood
Simba
Xena
Yoda
Zelda
Here are some names for dogs inspired by villains in popular culture, including some Marvel characters.
Bane
Cruella
Doom
Draco
Dracula
Dredd
Gollum
Gothel
Gruber
Hannibal
Loki
Magneto
Ra's
Ratched
Stryker
Ursula
Vector
Voldemort
Zod
Zoom
Now, let's look at some tough dog names inspired by history, such as fighters.
Anderson Silva
Andre, the Giant
Anthony Joshua
Benson Henderson
Bruce Lee
Coner McGregor
Cris Cyborg
Deontay Wilder
Dwayne Johnson
Fedor Emelianenko
Floyd Mayweather
Georges St. Pierre
Gina Carano
Holly Holm
Hulk Hogan
Ilima-Lei Macfarlane
John Cena
Josh Barnett
Julia Budd
Mike Tyson
Neiman Gracie
Rocky Marciano
Ronda Rousey
Rose Namajunas
Ryan Bader
Tyson Fury
If you have a girl pup, check out these tough female dog names from history.
Amelia Earhart
Boudicca
Harriet Tubman
Khutu
Margaret Fuller
Marie Curie
Mary Seacole
Maya Angelou
Melita Norwood
Rosa Parks
Here are a few tough male dog names from history.
Alexander the Great
Edmund Hillary
Hugh Glass
Jesse Owens
Marco Polo
Napoleon Bonaparte
Neil Armstrong
Nelson Mandela
Robert Falcon Scott
Winston Churchill
Here are some tough dog names from Instagram if you want more inspiration.
LokitheKleeKai
SengaandHercules
Simba_052018
Thor_evermore
VenusDogShollie
The best tough dog names for your fearless canine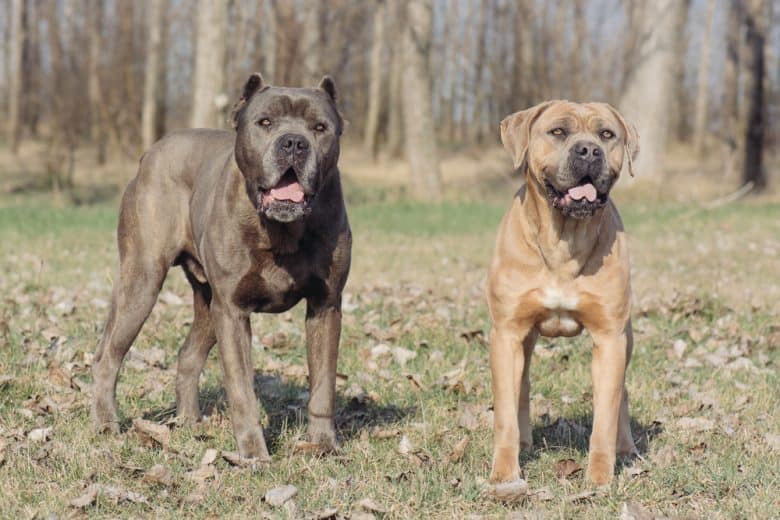 Need more names? Here are the top tough dog names for your new puppy.
Andra
Arya
Damia
Dutch
Fender
Heath
Marine
Mauser
Rowan
Samson
Speaking of top names, these are the ten most popular dog names inspired by strength.
Angel
Apollo
Athena
Bear
Moose
Princess
Ranger
Tank
Thor
Zeus
Tough dog names based on breed
You can also choose a name for your new dog based on their breed.
Tough dog names for Labrador Retrievers
Amaya
Diesel
Dorado
Duke
Hags
Jett
Max
Onyx
Raven
Ravenna
Sunna
Don't miss: Best Labrador Retriever Names
Tough dog names that rock
Are you a music buff? Take a look at these puppy names based on musicians, singers, and bands.
Akon
Bono
Bruno
Busta
CeeLo
Cher
Chrissie
Courtney
Debbie
Dido
Fergie
Freddie
Hayley
Jayzee
Kanye
Ke$ha
Kodak
Linkin
Neyo
Outkast
Ozzy
Pitty
Snoop
Stevie
Stormsie
Tayo
Tupac
Waylon
Wyclef
Tough dog names with meanings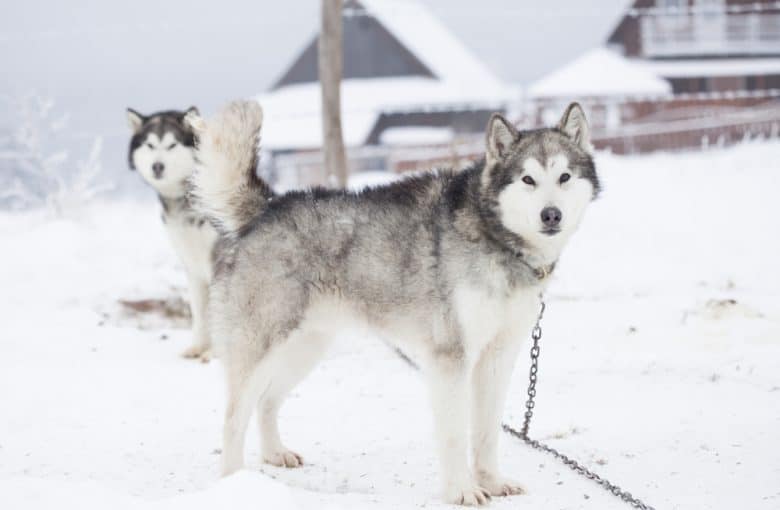 If you'd like your dog's name to have a tough meaning to it, then here are a few options.
Ajej (Moroccan Arabic for sandstorm)
Amell (German for power of eagle)
Amir (Hebrew for powerful)
Barrett (German for bear strength)
Brendon (Gaelic for brave)
Denzell (Cornish for powerful)
Elda (Italian for warrior)
Garvan (Celtic for rough)
Gesa (Dutch for strength of spear)
Gunner (Swedish for strong in battle)
Isla (German for strong-willed)
Kawan (Korean for strong)
Lenna (German for lion's strength)
Lex (Greek for defender of men)
Mildred (English for gentle strength)
Nina (Native American for strong)
Oz (Hebrew for power and strength)
Ozzie (Hebrew for strong)
Stalin (Hindu for man of steel)
Takio (Japanese for strong as bamboo)
Trudy (German for universal strength)
Tough dog names inspired by mythology
Mythology names are some of the most unique names to try on for size.
Achlys
Ajax
Area
Artemis
Atlas
Caucus
Ceto
Erebus
Eris
Hades
Hera
Nyx
Orion
Shaitan
Talos
Titan
Tough guard dog names
You can choose an ironic name if you have a smaller dog with a big personality or choose a fitting tough name for your big dog breed.
Here are some of the top guard dog names to think about.
Blitz
Brutus
Crusher
Fang
Magnum
Major
Remington
Saber
Sniper
Spike
Trigger
Wolf
These names are tough-sounding guard dog names.
Banshee
Beast
Bruiser
Bruno
Butch
Devil
Diablo
Dragon
Mammoth
Talon
Tiger
Viper
Check out these military-inspired guard dog names.
Admiral
Ammo
Bomber
Captain
General
Kevlar
Nitro
Ranger
Sarge
Sergeant
Soldier
Striker
Uzi
Don't miss: Best Military Dog Names
Here are a few guard dog names based on mythology.
Cerberus
Chaos
Fenrir
Hydra
Kratos
Magnus
Odin
Sirius
Of course, for an ironic name, here are a couple of unexpected guard dog names.
Baby
Buddy
Fifi
Fluffy
Peanut
Peewee
Shorty
Shrimp
Sugar
Tiny
Police dog names
Police names and vocabulary are tough. Consider a police dog name for your K9.
Beretta
Blazer
Blue
Bruin
Caesar
Charger
Colt
Hawk
Hooper
Lobo
Rex
Rhodes
Sable
Scout
Trooper
Walther
Strong dog names
Here's a quick list of strong names for female or male dogs.
Cassidy
Chavez
Che
Cleopatra
Cobra
Court
Creed
Dagger
Dax
Demon
Digger
Ditka
Doc
Dozer
Duchess
Dude
East
Ebony
Felon
Francis
If you want to be extra fancy, check out these dog names that mean strong in various languages.
Abira (Hebrew for strong)
Alcander (Greek for strong)
Amari (African-Yoruba for strength)
Andrei (Russian for strong, manly)
Archard (German for strong)
Audie (English for noble strength)
Badu (African for one who is strong)
Boris (Russian for fighter)
Conall (Gaelic for strong wolf)
Conley (Irish for strong-willed)
Ekon (African for strong)
Ethan (Hebrew for strong)
Farris (English for iron strong)
Filomena (Greek for friend of strength)
Griffin (Welsh for strong lord)
Hartman (English for strong, hardy)
Jayce (Cherokee for strong)
Jedrek (Polish for strong man)
Kaori (Japanese for strong)
Kari (French for strong)
Karla (French for strong)
Magnor (Norwegian for strong)
Maiti (Irish for strong battle maiden)
Makin (Arabic for strong)
Maude (German for mighty battler)
Neron (Spanish for strong)
Oscar (Hebrew for divine strength)
Remo (Greek for the strong one)
Shylah (Irish for strong)
Takeo (Japanese for warrior, strong bamboo)
Valentina (Latin for strong, healthy)
Aggressive dog names
These names are perfect for aggressive girl and boy dogs.
Lift
Lincoln
Lola
Lonestar
Lucier
Mace
Mack
Malcolm
Marley
Maverick
Medusa
Mercy
Missy
Mob
Nails
North
Notorious
O.G.
Olympia
Pepper
Pistol
Pyro
Queen
Fierce dog names
Do you have a feisty doggo? Check out these fierce names for girl and guy dogs.
Acadia
Alaska
Augustus
Axel
Bale
Bandit
Bang
Biggy
Blaze
Bogie
Boss
Brando
Brick
Bro
Brock
Brooklyn
Bud
Buffalo
Bullet
Badass dog names
You can always go with a good ol' badass dog name.
Alcatraz
Chino
Hatfield
Mo
Parchman
Petak
Quentin
Riker
Sing-Sing
Stanley
Tadmor
Don't miss: Best Badass Dog Names
Scary dog names
A scary dog name is a way to go, especially if you love Halloween.
Evil
Ghoul
Goblin
Gremlin
Haunt
Hellhound
Hellion
Jafar
Jaws
Jigsaw
Lector
Luther
Maniac
Mutant
Ogre
Orc
Phantom
Satan
Sauron
Scar
Serpent
Sneer
Spectre
Spook
Thanos
Troll
Ultron
Villain
Wrath
Zombie
Cool names for your tough dog
Teegan
Tito
Tombstone
Tyson
Ulysses
Venus
Vera
Viking
Vinnie
Vitas
Vlad
Washington
West
Wrigley
Xander
Yukon
Yuna
Funny yet tough dog names
Have fun with your dog's name, too. Check out these awesome, funny names.
Bark Ruffalo
Barky Rogers
Beowoof
Chewbarka
Clint Eastwoof
Doger Watson
Dogter Strange
Hairy Pawter
J.K. Growling
Jabba the Mutt
Kahl Dogo
Luke Skywoofer
Muttley Crew
Ned Bark
Pup Norris
Sherlock Bones
Tony Bark
Uma Furman
Don't miss: Best Funny Dog Names
Punny names for tough dogs
Andy Warhowl
Arf Vader
Boba Fetch
Darth Maul
Ernest Corgnine
Indiana Bones
L.L. Drool J.
Snarls Barkley
Tough names for boy and girl dogs
If you haven't yet found a moniker for your doggo, here are general female and male names to think about.
Tough female dog names
Alanis
Amber
Astra
Avril
Azealia
Breanne
Briana
Bridget
Cardi
Carla
Chaka
Cyndi
Etta
Freya
Granite (perfect for a dog with a brindle coat)
Gwen
Harley
Iggy
Ire
Jade
Janis
Jenna
Jordan
Kahlan
Kelsey
Killa
Kiln
Kitana
Leia
Matilda
Nicki
Rogue
Rowan
Roxie
Sheba
Storm
Tina
Trixie
Ursa
Valkyrie
Yolandi
Tough male dog names
Archer
Black
Buck (great for a Husky)
Buster
Champ
Creep
Dane
Frisco
Gladiator
Goliath
Gonzo
Grit
Hale
Heath
Hitman
Holt
King
Knox
Kush
Lefty
Preston
Rampage
Razor
Reaper
Rhino
Ryder
Scrapper
Stone
Turbo
Wayde
Zane
What tough name should I call my dog?
The perfect name may be hard to come by at first, but you'll find it. Your pup will help decide what they want to be called as well.
Keep their breed and size in mind when choosing a name, and the right one will come along.
Which tough name is your favorite? Let us know in the comments below!
Further reading: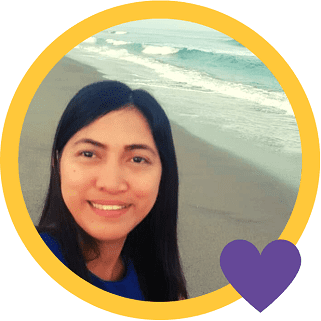 Cess is the Head of Content Writing at K9 Web and a passionate dog care expert with over 5 years of experience in the Pet Industry. With a background in animal science, dog training, and behavior consulting, her hands-on experience and extensive knowledge make her a trusted source for dog owners.
When not writing or leading the K9 Web content team, Cess can be found volunteering at local shelters and participating in dog-related events.