Last Updated on April 20, 2023
While Italian names work best for dog breeds with origins in and around Italy, they also make charming and unique names for any pooch.
Finding the perfect name for your pup can be tricky, especially with all the options available. That's why we've narrowed down the best Italian Dog Names.
So keep scrolling and check out our list.
How do you pick the right Italian name for your dog?
We recommend testing out a few names before making a decision. One of the best tips for naming your puppy is to call out the name and see how your little furball responds.
Try to avoid names similar to common commands like 'sit'. Otherwise, your dog may get confused during dog training.
They're going to have this name for the rest of their life, so it's imperative you not only choose a name to suit them but also one which can grow with your dog.
What's in a name: Who's the most famous dog with an Italian name?
Naming your dog after an Insta-famous pooch is another excellent way to find a cool Italian name to suit your dog. Here are a few of the most famous Italian dogs and dogs with Italian names on Instagram.
Iggy Joey – with 81.1k followers – @iggyjoey
Dora Figalga – with 57.8k followers – @dora_figalga
Tika – with 1.1m followers – @tikatheiggy
Luigi and Giuseppe – with 31k followers – @luiginyc
Enzo – with 52.4k followers – @whatenzodid
Best Italian dog names
Italian names are popular amongst dog owners worldwide. The language is filled with beautiful, cool, and meaningful words, which can be awesome monikers.
There are so many different names to choose from, but our top choices appear on the list below.
Italian dog names based on breed
The breed of your dog can be a great starting point for choosing a name. For example, if you've brought home an Italian dog breed, selecting a name inspired by their heritage is a great choice.
Italian dog breeds include:
Spinone Italiano
Bergamasco Shepherd
Segugio Italiano
Volpino
Cane Corso
Bracco Italiano
Bolognese
Maremma Sheepdog
Neapolitan Mastiff (one of the best working dog breeds)
Cirneco dell'Etna
Lagotto Romagnolo
Curious about other Italian dog breeds? Check out this video:
These breeds are unique and deserve equally cool and interesting names. Try a few of these breed-inspired Italian dog names on your new pooch. Possibly one of them will stick.
Bella
Biscotti
Cannoli
Cappuccino
Cesare
Dante
Dolce
Enzo
Gianna
Giuseppe
Guido
Isabella
Luna
Lupo
Paola
Paisano
Primo
Rocco
Sofia
Italian dog names for Cane Corsos
Looking for a great name for your new Cane Corso? This purebred is no small dog. It's powerful and athletic and needs a strong name to suit their stature. Here are a few of our top names for this Italian dog breed.
Albus
Alessandra
Bestia
Brutus
Cesar
Dino
Felix
Juno
Mimi
Nero
Orso
Tito
Vito
Best male and female Italian dog names
If you're looking for a gender-specific name for your pup, there are some great traditional Italian names to fit the bill. Here are a few of our top male and female Italian dog names for any dog breed.
Female Italian dog names
Why not give your new lady a traditional Italian name? Below you'll find some of our favorite female Italian names in alphabetical order.
Aida
Aletta
Alonza
Amalea
Andria
Angelica
Anita
Antonia
Aria
Aurora
Bambi
Belinda
Belladonna
Bellissa
Bruna
Cadenza
Cameo
Camila
Caprice
Cara
Carlotta
Carmela
Catarina
Celeste
Celia
Cerelia
Chiara
Cira
Clarice
Constanza
Contessa
Desdemona
Dona
Donatella
Elda
Elena
Esta
Fabia
Fausta
Federica
Flavia
Fortuna
Francesca
Frida
Gabriella
Gaia
Ghita
Ginevra
Giovanna
Giulia
Giuliana
Grazia
Greta
Ilaria
Iniga
Leola
Leona
Leonora
Liliana
Lunetta
Madonna
Maria
Marta
Martina
Mia
Miriam
Natala
Nicia
Nicola
Nives
Pietra
Pippa
Puci
Rachele
Ramona
Regina
Rosalie
Rossella
Rufina
Silvana
Simona
Teresa
Terza
Trista
Valentina
Valeria
Viola
Zaza
Male Italian dog names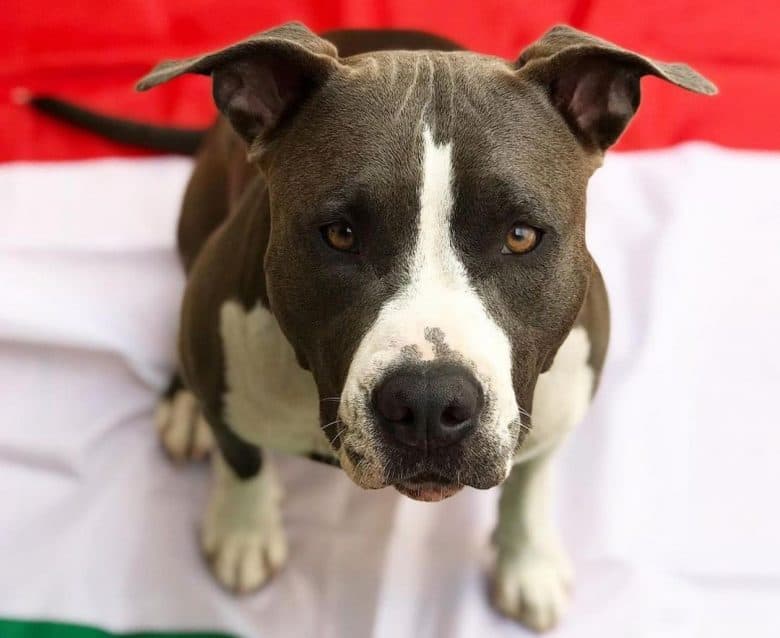 If you've bought home a handsome male pup, try one of these traditional Italian names for your male dog.
Alberto
Alfredo
Ambrosi
Andrea
Apollo
Bartolomeo
Benito
Brando
Carlo
Christian
Colombo
Corrado
Davide
Diego
Domenico
Drago
Eduardo
Egidio
Elio
Elmo
Emilio
Enea
Enrico
Ernesto
Este
Ettore
Faust
Federico
Fido
Filippo
Flavio
Francesco
Gabriele
Geronimo
Giacomo
Giancarlo
Gino
Gioele
Giorgio
Giovanni
Giuliano
Hannibal
Ignazio
Ilario
Julius
Lanza
Leo
Lorenz/ Lorenzo
Luca
Lucca
Luciano
Lucio
Massimo
Matteo
Nano
Nicolo
Orlando
Paolo
Pascal/ Pasquale
Piero
Pietro
Pio
Pippino
Pluto
Renato
Renzo
Ricardo
Rinaldo
Roberto
Rocky
Romano
Romeo
Salvatore
Santo
Sergio
Stefano
Tomaso
Toro
Ugo
Valerio
Vincenzo
Adorable Italian dog names based on Italian words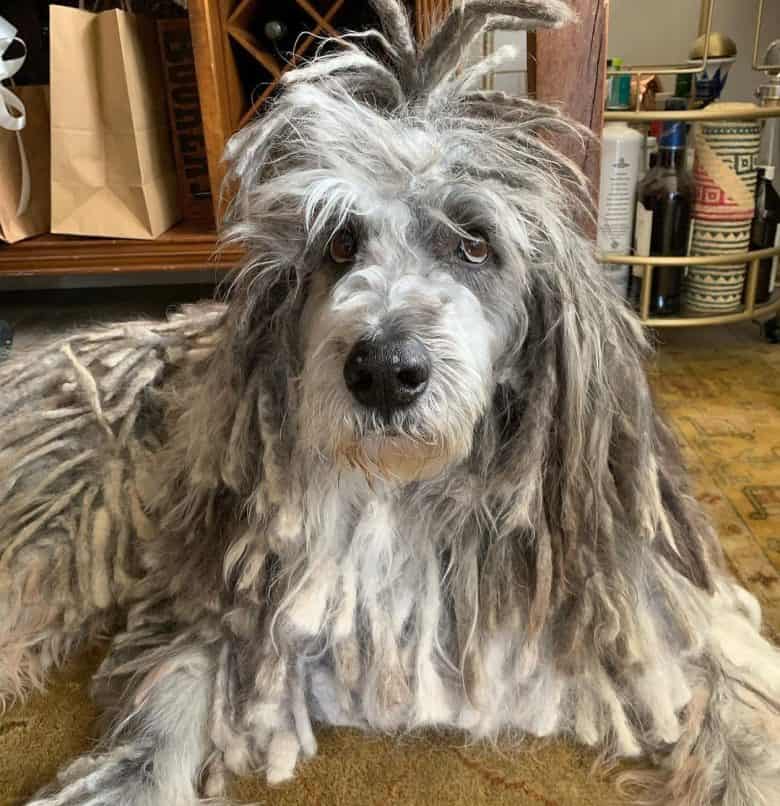 The Italian language is beautiful. Plus, it contains some stunning words that make for unique dog names with plenty of meaning behind them.
Here are a few cute Italian dog names inspired by the Italian language.
Aldo – "Rich"
Alto – "Wolf"
Amore – "Love."
Bellissimo – "Very beautiful".
Bravo – "Good boy"
Bruno – "Brown hair"
Carina – "Cute"
Cucciolo – "Puppy"
Grazie – "Thank you"
Piccolo – "Little one."
Polpetto – "Meatball."
Tesoro – "Treasure"
Topolino – "Little mouse"
Italian dog names with meanings
Are you looking for a name with a strong meaning? Below you'll find some great dog names inspired by Italy, with their meanings in brackets beside them.
Baffi (Moustache)
Bambino (Baby)
Bianca (White)
Ciao (Hello)
Cane (Dog)
Caos (Chaos)
Cielo (Sky)
Gigante (Giant)
Misto (Mixed)
Osso (Bone)
Pane (Bread)
Pazzo (Crazy)
Pelo (Fur)
Pozza (Puddle)
Tino (Tiny)
Vita (Life)
Volante (Flying)
Italian dog names inspired by geography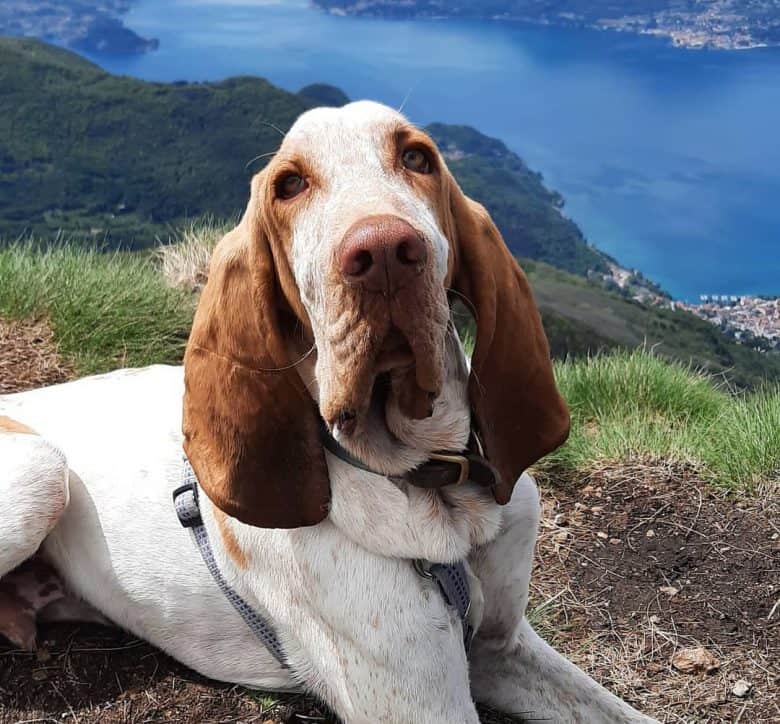 The country of Italy has some beautiful Geographical features. Try out some of these Geography-inspired Italian dog names on your new puppy.
Calabria
Catania
Como
Lazio
Milan
Naples
Palermo
Pisa
Pompeii
Roma
Sicily
Siena
Tivoli
Trevi
Italian dog names based on cities & locations
Italy is home to some stunning and intriguing cities which have beautiful names. Try a few of these Italian Dog Names based on cities and locations.
Ardea
Atri
Bari
Bronte
Cantù
Carpi
Fondi
Forio
Forli
Lucca
Lugo
Melfi
Nola
Sarno
Sora
Vasto
Verona
Dog names based on locations & landmarks in Italy
Additionally, you could also find inspiration from Italian landmarks and locations.
Rome
Tuscany
Venice
Amalfi
Florence
Genoa
Sicilian dog names
Sicily is the largest Mediterranean island. It can be found off the toe of Italy's boot. Here are some Sicilian dog names for you to try.
Alberico
Alberto
Alessandro
Alessio
Alfonso
Alvise
Amadeo
Amato
Ambrogio
Amerigo
Anacleto
Anastasio
Anatolio
Arcangelo
Arduino
Armo
Arnoldo
Aroldo
Arrigo
Azzurra
Benedetta
Benigna
Berengar
Bernardino
Bertoldo
Bertrando
Bice
Bonfilia
Bonifacio
Brizio
Callisto
Celestino
Celso
Ciro
Colombo
Cosimo
Crescenzo
Damiano
Melchiorre
Malvolio
Manfredo
Manlio
Marcello
Maso
Modesto
Mose
Nerio
Italian Dog names inspired by famous Italians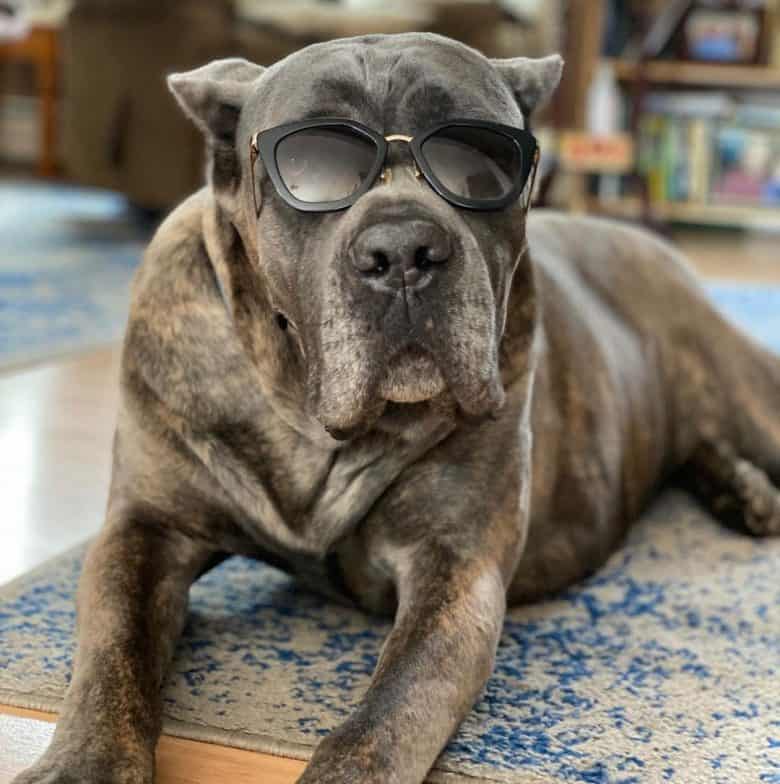 There's no doubt your new puppy will hold a special place in your heart, so why not name them after some other notable Italians. Here are a few Italian dog names taken from famous Italians.
Armani
Caesar
Cicero
Fabio
Ferrari
Gabbana
Galileo
Lamborghini
Leonardo
Luigi
Marco
Mario
Maserati
Pavarotti
Polo
Valentino
Versace
Italian dog names inspired by Italians in history
Maybe you're looking for a more distinguished name for your pup. Try out some of these dog names inspired by famous Italians throughout history.
Augustus
Claudius
Da Vinci
Donatello
Michelangelo
Pavarotti
Raphael
Dog names based on Italian cuisine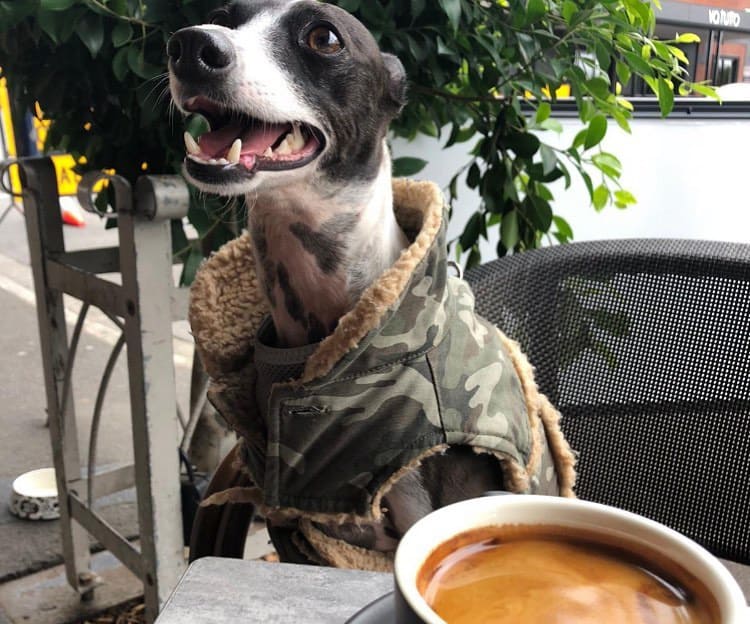 Italy is famous for its delectable cuisine. Pizza and Pasta are merely two of the incredible food dishes originating from this European country.
So why not name your pooch after some Italian Food?
Agilata
Agnolotti
Arancini
Asiago
Biscotto
Boreto
Braciole
Bresaola
Bruschetta
Budino
Calzone
Capocollo
Caprese
Caramello
Carbonara
Chitarra
Ciabatta
Ciriola
Crostini
Culatello
Ditalini
Espresso
Farinata
Focaccia
Fonduta
Fontina
Fragunno
Gelato
Ghirardelli
Ginestrata
Gnocchi
Lasagna
Latte
Linguine
Macaroni
Maccu
Margherita
Marinara
Meatball
Minestrone
Mozzarella
Noodle
Nutella
Olive
Oro
Orzo
Pancetta
Pandoro
Panino
Penia
Penne
Pepperoni
Pesto
Piadina
Pisello
Pita
Prosciutto
Ragù
Ravioli
Rigatoni
Risotto
Rosetta
Salame
Sausage
Spaghetti
Taralli
Tiramisu
Tortellini
Uffizi
Vermicelli
Vino
Vitello
Zuppa
Don't Miss: Best Food Names for Dogs
Other Italian Dog Names
Didn't find an Italian name for your pooch on the lists above? Don't worry! We still have several Italian names you can choose from.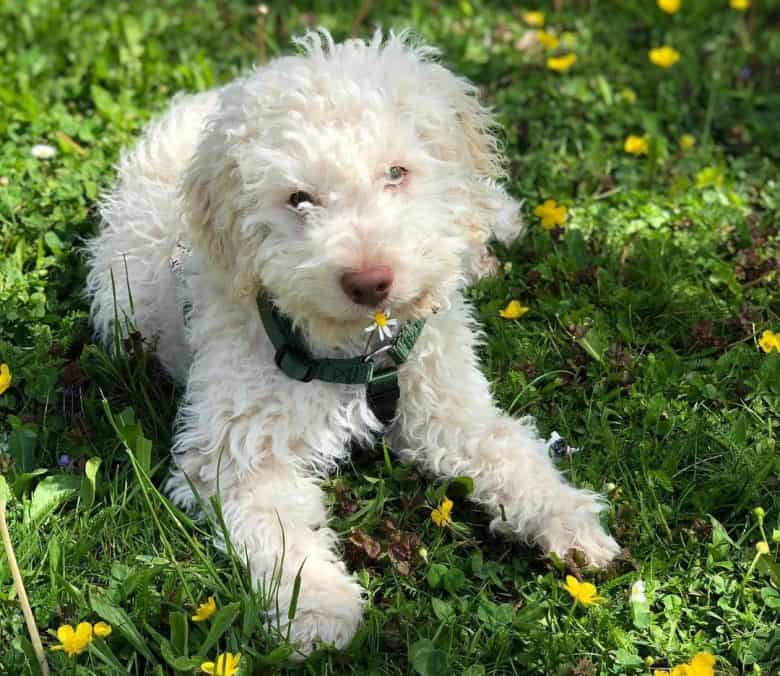 Cute Italian dog names
No matter what breed your dog is, they are undoubtedly cute. Here are some adorable names to suit your little fur baby.
Adamo
Adolfo
Adone
Affonso
Agapeto
Agata
Alba
Alberta
Alessia
Allegra
Arturo
Aurelio
Baldovino
Basilio
Benedetto
Benigno
Emiliana
Erminia
Ernesta
Fabrzia
Feliza
Fina
Fiorella
Luciana
Lucrezia
Ludovica
Malvolia
Nilda
Noelia
Noemi
Orabella
Ornella
Cool Italian dog names
Not only are there plenty of cute Italian dog names, but there are also some cool ones. Your pup is sure to have the coolest name in the park if you choose one of these options.
Adona
Andreina
Angiola
Fiorenza
Fulvia
Geltrude
Gemma
Giacinta
Giada
Gina
Giorgia
Leandro
Leone
Nico
Orfeo
Ravenna
Renata
Roberta
Romhilda
Funny Italian dog names
If you're looking for a dog name to make you laugh, try one of these funny Italy-inspired names.
Barbagelata
Bellagamba
Calvina
Denaro
Finocchio
Mamma Mia
Pelagatti
Porcius
Porsche
Portia
Presto
Scampi
Snooki
Squarcialup
Tempo
Torregrossa
Vespa
Don't miss: The Best Funny Names for your Dog
What Italian dog name should you go for?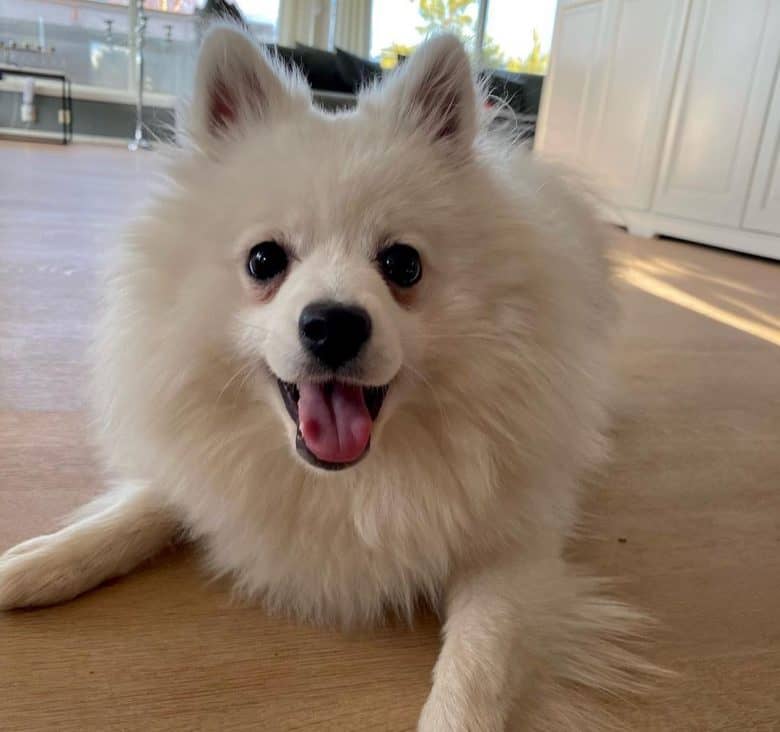 Whether you've adopted an Italian dog breed, love the Italian language, or even have your Italian heritage, you can't go wrong with using it as inspiration.
Once you've chosen the perfect name for your pup, pick a dog training method, find the right dog food and enjoy your new furry family member.
Leave a comment below and tell us what Italian dog names are your favorites.
Further Reading: Other Cool Dog Name Inspirations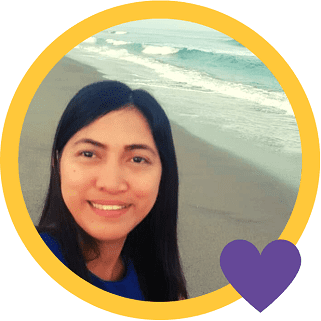 Cess is the Head of Content Writing at K9 Web and a passionate dog care expert with over 5 years of experience in the Pet Industry. With a background in animal science, dog training, and behavior consulting, her hands-on experience and extensive knowledge make her a trusted source for dog owners.
When not writing or leading the K9 Web content team, Cess can be found volunteering at local shelters and participating in dog-related events.