Last Updated on April 20, 2023
Small dogs are bundles of joy and energy. These tiny packages often have personalities that are much larger than their small frames.
Picking out the perfect puppy name is one of the best experiences of new pet ownership, although it can be challenging to make the right choice.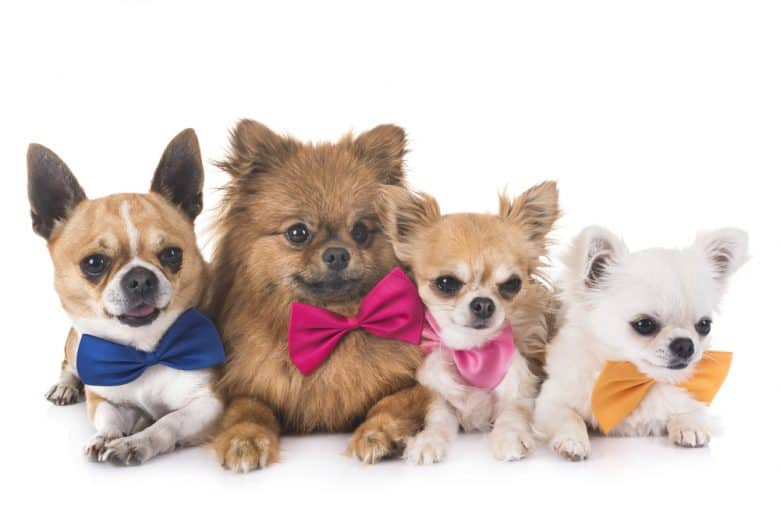 Sweet, cute, funny, or ironic, there are plenty of names to pick. Let's have a look at some of the best:
How do you pick the right name for your small dog?
Small dogs are popular with dog lovers because they can adapt well to various environments, are easy to travel with, make good cuddle buddies, and, of course, are super cute!
Some of our favorite small dog breeds include the Chihuahua, Maltese, Pomeranian, Yorkshire Terrier, Toy Poodle, and Dachshund.
Naming your dog is just one of the many decisions you will make as a dog owner, but it will set the tone for your pup for the rest of his or her life. That's why it's so important to choose the right name.
You want to choose a name that is easy to say and to teach your dog. The name shouldn't sound like any common commands like sit or stay, so as not to confuse your dog when you're trying to train them.
You'll also want to avoid anything offensive that you don't want to call across the dog park or say in front of your Granny or children.
What's in a name? Who is the most famous small dog?
Small dogs are beloved by celebrities the world over, with many movie stars, singers, and influencers sharing their fame with their favorite pets.
Some small dogs are so well-known that they are even stars in their own right. These dogs could inspire you when choosing a name for your pet.
Here are some famous small dogs on Instagram:
Jiffpom @jiffpom, a cute Pomeranian with over 10 million followers, two Guinness World Records for running on his front and back paws, and starred in Katy Perry's music video for Dark Horse.
Doug The Pug @itsdougthepug, an adorable Pug who, along with being famous on social media, also has his own website, book, and merchandise.
Maru Taro @marutaro, a Japanese Shiba Inu, posts adorable pictures and has a shop filled with Japanese doggie goodies.
Tuna Melts My Heart @tunameltsmyheart, a rescue Chiweenie named Tuna, is famous for his adorable overbite and uses his fame to raise awareness for rescue dogs everywhere.
Ppteamkler @ppteamkler, an adventurous sausage dog named Kler that loves to show what she and her pet pals are up to.
Tecuaniventura @tecuaniventura, a Russian Bulldog blogger with over 2 million followers known for dressing up in elaborate outfits.
Check out the Dark Horse music video and keep a close eye out for the small Jiffpom:

Best names for small dogs
Small dogs seem to have an abundance of personality, energy, and stamina, with every different breed offering something unique.
Today, they make fantastic companions, but for years small dogs have also been used as working dogs in circuses, on farms, and by hunters.
There is never a dull moment to be had when you own a small dog, and the name you chose for your new dog needs to be well thought out. Keep reading to discover some of our favorite monikers for tiny pups:
Small dog names based on color
Your dog's coat color can inspire its name. Choose a word that reflects their snow-white or jet black hair or that is relevant to their coat's markings. Here are some ideas:
Snowy
Patches
Dot
Spot
Jett
Oreo
Amber
Apricot
Blondie
Blue
Brownie
Cherry
Cocoa
Coffee
Cotton
Cinnamon
Dusty
Ebony
Fawn
Ginger
Goldie
Honey
Ink
Mocha
Onyx
Peach
Pearl
Raven
Shadow
Tawny
Small dog names inspired by size
One of the most obvious things to do when choosing a name for your small dog is to pick something inspired by their tiny size. Here are some popular dog names that speak to the diminutive size of your little dog:
Tiny
Little
Peewee
Squirt
Baby
Bitty
Pippin
Shorty
Munchkin
Runt
Mini
Minnie
Teensy
Button
Smalley
Morsel
Puny
Bean
Nugget
Shrimpy
Half Pint
Titchy
Small dog names inspired by other languages
Another way to refer to your dog's size in their name is by choosing a word in a different language.
Look for the foreign terms for small, tiny, little, or petite and sound fancy among your friends when you start calling your dog by a Spanish, French, or even Finnish word!
Here are a few ideas to get you started:
Klein (German and Dutch)
Petit (French)
Piccolo (Italian)
Pequeña (Spanish)
Liten (Swedish and Norwegian)
Lille (Danish)
Pieni (Finnish)
Pico (Spanish)
Pequena (Portuguese)
Kecil (Indonesian)
Little/tiny/miniature dog names
Little names for your little dog also don't literally need to mean small. Names can be inspired by small objects, characters, food, or things you see in the world around you.
With this in mind, here are some of the best small dog names:
Beetle
Blossom
Bug
Bunny
Matches
Perriwinkle
Petal
Pocket
Sausage
Spider
Tadpole
Twig
Atom
Dice
Elf
Gnat
Jellybean
Peanut
Diamond
Gnome
Big names for small dogs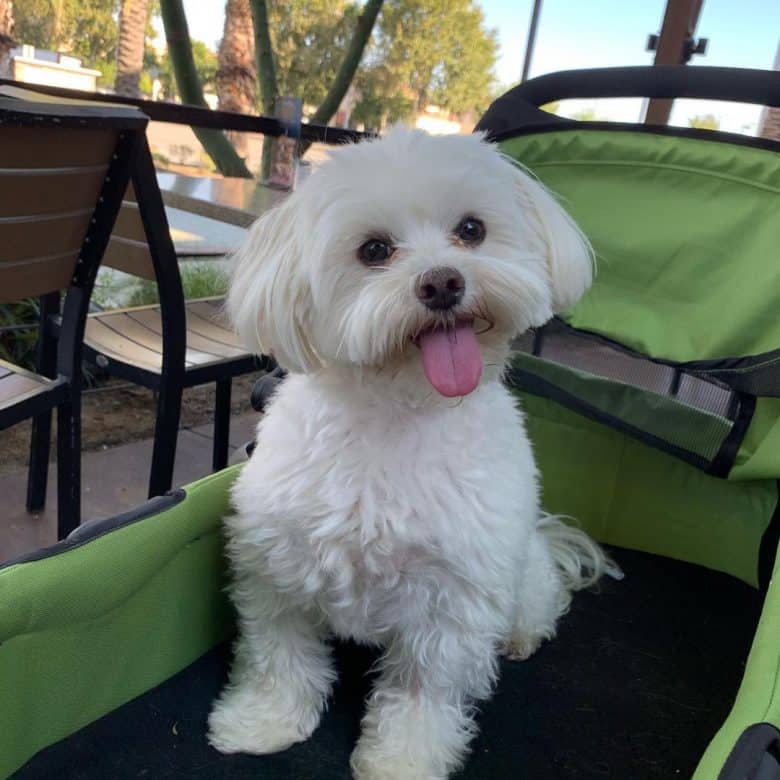 Want to add a smile to your face and the face of anyone who hears your dog's name? Why not be ironic and give your tiny dog a name that might be better suited to a big dog, like a Rottweiler or Golden Retriever?
Here are some macho dog names that would be pretty hilarious on a small puppy:
Killer
Hulk
Rocky
Butch
Biggie
Hercules
Xena
Zeus
Boss
Goliath
Spike
Thor
Rebel
Tank
Loki
Small dog names inspired by books and mythology
From princesses in Disney stories to ancient Greek mythological figures, the world of books and literature gives us a wealth of inspiration when it comes to naming our pets.
You could go for an ironic name stolen from a prominent strong character or chose to name your pet after an underdog hero.
Here are some names for your small dog:
Hercules
Colossus
Atlas
Zeus
Hagrid
Huckleberry, or Huck for short
Apollo
Bella
Dobby
Athena
Names for sweet and cute small dog
Small dogs are some of the most adorable around. They also often have super loving personalities and long for a good cuddle. A sweet and cute name like the ones on this list can help show off their incredible nature.
Here are some cute dog names for boys:
Bear
Buddy
Button
Pip
Teddy
Toto
Nacho
Roo
Scrappy
Here are some lovely little dog names for your cutest girl dog:
Babe
Chicklet
Coco
Chi Chi
Cookie
Cupcake
Daisy
Fifi
Marshmallow
Gigi
Honey
Mimi
Pearl
Petunia
Pixie
Poppy
Sweet Pea
Sassy
Sugar
Thumbelina
Trixie
Cool names for small dogs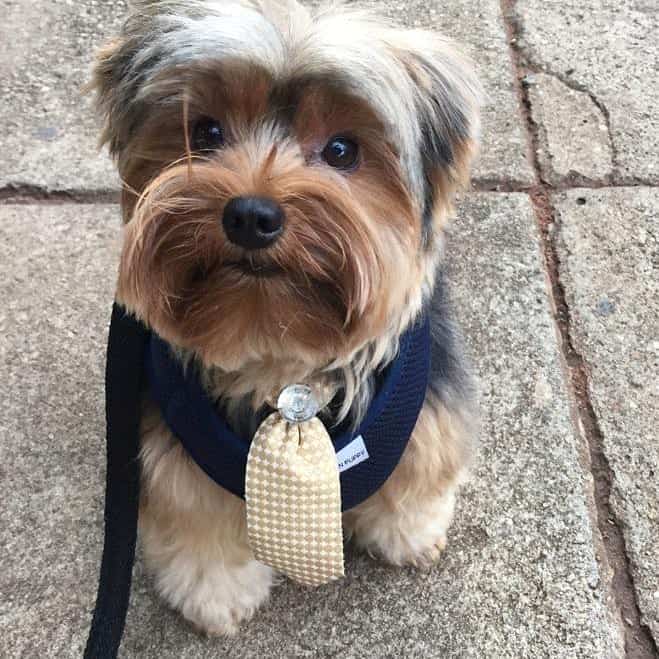 Does your dog ooze a stylish, classy atmosphere? Then you'll want to pick a cool name that matches their sophisticated style. Cool names can be inspired by fashion, motorbikes, cars, celebrities, or sports.
Here are some of our favorite cool names for small dogs:
Axel
Bowie
Dolly
Electra
Gears
Hendrix
Iggy
Jed
Ozzy
Racer
Ringo
Shades
Stevie
Funny small dog names
Small dogs can have silly, clown-like personalities that they love to show off to entertain their owner. A funny name can help to bring out this hilarious side of your dog's nature.
Blip
Bonkers
Cheeks
Clown
Crumpet
Cuckoo
Gadget
Jazz
Jelly
Jingles
Rascal
Rowdy
Whammy
Wiggles
Ziggy
Unique names for small dogs
Your small dog can struggle to stand out from a crowd due to its tiny size, so why not give them a unique name that helps them do so? Look to the natural world or even the heavens when choosing a great name for your pup.
Here are some unique dog names for inspiration:
Autumn
Apple
Echo
Forest
Mars
Meadow
North
Ocean
Pluto
Rainbow
River
Venus
Sunflower
Yap
Best male and female small dog names
The perfect name for your small dog need not say anything about size. Instead, you could simply opt for a lovely human name for your new family member.
Small female dog names
The best little girl dog names should roll off the tongue and be fun to say. Think about the human names you might give a doll or a baby girl.
Here are some female dog names for inspiration:
Amy
Ana
Belle
Beth
Elle
Eve
Fern
Grace
Hope
Ivy
Jess
Joy
Lou
May
Rose
Tess
Zoe
Small male dog names
When looking for an excellent male name for your boy dog, consider something as snappy and short as your little dog. Names with one syllable are easy to say and call and even more comfortable for your dog to learn.
These mini boy dog names will suit your miniature dog well:
Ace
Alf
Benji
Blake
Bob
Bud
Cal
Dax
Jay
Nemo
Kip
Leo
Max
Marley
Otis
Pat
Roy
Russ
Tate
Tim
Zac
Rex
What should I name my small dog?
While your little dog's name can be inspired by its small size, it doesn't have to be. You need to choose something you love as you'll be saying the name often over the next ten to fifteen years!
Do you have some name ideas of your own? Let us know your thoughts or your own pet names in the comments below.
Further reading: Other awesome dog names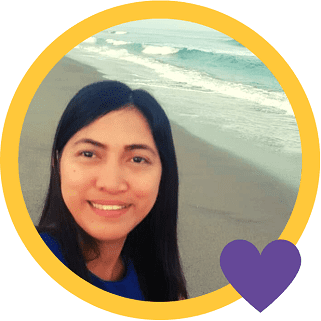 Cess is the Head of Content Writing at K9 Web and a passionate dog care expert with over 5 years of experience in the Pet Industry. With a background in animal science, dog training, and behavior consulting, her hands-on experience and extensive knowledge make her a trusted source for dog owners.
When not writing or leading the K9 Web content team, Cess can be found volunteering at local shelters and participating in dog-related events.