Last Updated on April 16, 2023
Naming a dog is absolutely momentous. We all want to encapsulate our dog's essence. When it comes to Labradors, they are a sunny, fun-loving, active breed of sporting dogs beloved by many.
Here we have all the most popular and best dog names in one place. Whether you're searching for Black Lab names, Chocolate Lab names, Yellow Lab names… You get the picture.
Ready to find your puppy's perfect name?
What's a Good Name for a Labrador Retriever?
A good name is easily pronounced. You don't want something overly complicated unless you want your dog to go by a nickname. For instance, Maximus could be shortened to Max.
One or two syllable names are the best for your Labrador puppy because they respond best to curt sounds.
Also, pro training tip: don't name your dog something similar to a command. It might confuse your furry friend when you're telling them, "Kit, sit" or "Clay, stay".
What's in a Name? Famous Labrador Retriever Names
Arguably one of the most popular male Labs of all time is Marley. Many know him as the crazy dog from Marley and Me. He's not the only famous Labrador Retriever around. Here are a few that you may have heard of.
Instagram-famous Labradors
In a world where social media is everywhere, it's not surprising to see some Labrador Retriever dogs cultivate a following of their own. The most notable being:
Ace @ace__adventures – with 59.8K followers
Benjie @benjie1748 – with 85.7K followers
Bill, Emmy, Humphrey & Percy @mylabrachildren – with 119K followers
Hank @a_lab_named_hank – with 17.8K followers
Honey @honighund – with 27.4K followers
Radja @radja_official – with 340K followers
Junior @junior_the_copenhagen_lab – with 18.9K followers
Juneau & Behr @juneau_and_behr – with 56K followers
Kiba & Kona @kiba.kona.thelab – with 51.1K followers
Magnus @magnusthetherapydog – with 764K followers
Nala @dogswiss – with 72.5K followers
Sybil @sybbiegrace – with 13.4K followers
Yogi @yogibear_yellowlab – with 12.6K followers
TV-famous Labradors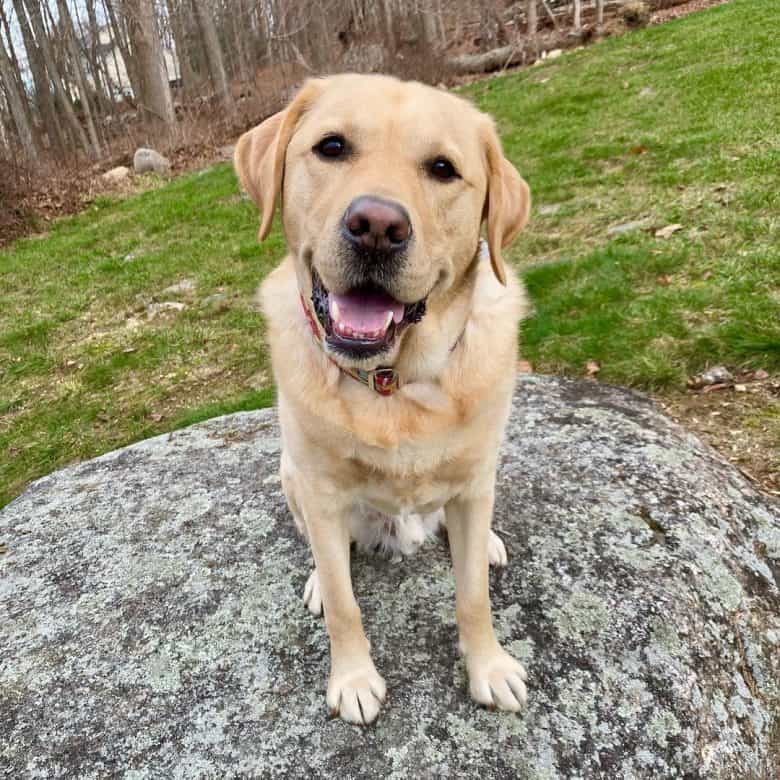 Here are a few Labrador characters that have graced both the big and small screen:
Brandeis – Sesame Street
Brian Griffin – Family Guy
Clifford – Big Red Dog
Krypto – Superman (Comics)
Little Boo – Orange Is the New Black
Marley – Marley & Me
Spike – Old Yeller
Vincent – Lost
Wowser – Rascal
Zuma – Paw Patrol
Celebrity-owned Labradors
You've heard the saying "celebrities are just like us", but we're sure their doggos are living lives even more lavish than ours. While we might not be able to give our family dogs the same treatment, we can find some inspiration from their Lab puppy names.
Buddy – Bill Clinton
Dave – Dick Cheney
Esmerelda – Anne Hathaway
Flossie – Drew Barrymore
Gustav – Arnold Schwarzenegger
Harvey – Prince Charles
Holden – Gwyneth Paltrow
Inca – Ben Fogle
Jackson – Dick Cheney
Koni – Vladimir Putin
Luca – MaryKate Olsen
Maggie – Ben Fogle
Martha – Jennifer Garner
Oliver – Tommy Hilfiger
Rex – Sarah Maclachlan
Roger – Steve Martin
Rosello – Hulk Hogan
Seamus – Bill Clinton
Spinee – Sandra Bullock
Waylan – Miranda Lambert
Celebrity-inspired Labrador Names
Perhaps you're more interested in having a Lab named after a celebrity. Here are a few names that could potentially suit your new best friend.
Males
(Justin) Bieber
Brad (Pitt)
Brooklyn (Beckham)
Blake (Shelton)
Channing (Tatum)
Drake
(Vin) Diesel
(Lionel) Messi
Neymar
(Cristiano) Ronaldo
Females
Billie (Eilish)
Gwen (Stefani)
Harper (Beckham)
Iggy (Azalea)
Katy (Perry)
Lady (Gaga)
Pink
Riri (Rihanna)
Shirley (Temple)
Taylor (Swift)
Best Labrador Retriever Names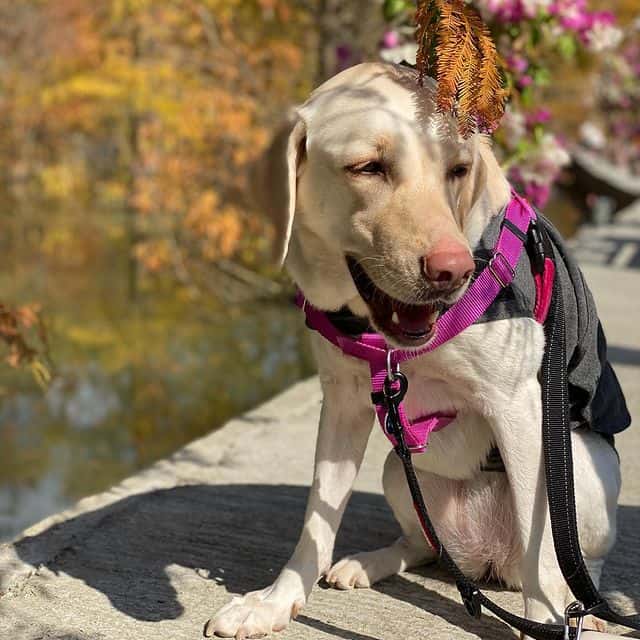 What can the best name for this popular dog breed be? These dogs are dependable and kind, so we think that their names should be equally strong and confident.
Whether you are after some female dog names or male dog names, you'll find what you're looking for from the top human names for your Lab below. We also pay homage to the Lab's Canadian roots by adding a couple of names popular in Canada.
Female Labrador Retriever Names
Ava
Bella
Chloe
Sadie
Sydney
Lola
Mia
Molly
Penny
Riley
Male Labrador Retriever Names
Avery
Ben
Duke
Finn
Jackson
Killian
Henri
Mason
Sam
Theo
Labrador Names Based on Color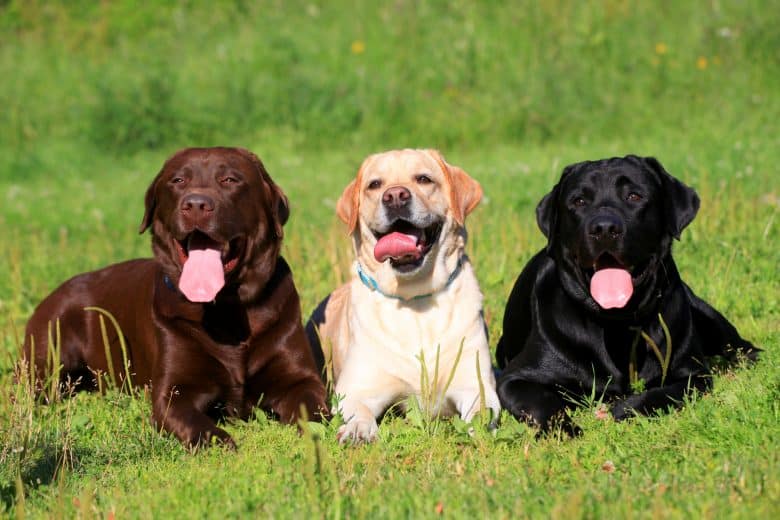 Labs come in three distinct colors. Black, Chocolate, and Yellow. Naming your furkid based on its coat color is common practice.
It's one thing we'll be certain of, especially if it's a new puppy and not a rescue. We've got both male and female names picked out for each category.
Black Labrador Names
Black Labrador Retrievers have long been associated with hunting. They are also considered the original color of Labradors. If you're eager for a name that will reflect either one of these qualities, take a look at our top picks.
Male Black Labs
Dash
Hercules
Hunter
Kieran
Gunner
Night
Sarge
Shadow
T'Challa
Vader
Female Black Labs
Artemis
Coco
Diana
Ebony
Lylah
Maverick
Raven
Nova
Onyx
Xena
Yellow Labrador Names
Yellow Labs can range from white to fox red. The most common yellow is rather similar to a Golden Retriever, and we'll start with those.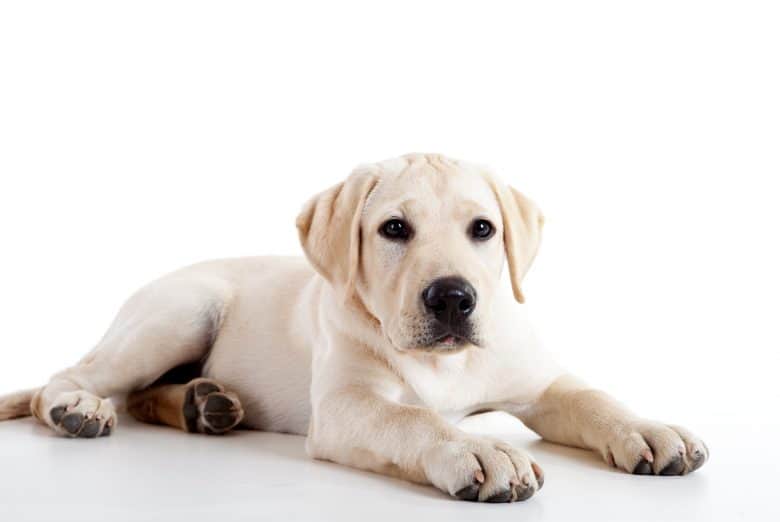 Yellow is the color of happiness and often associated with the sun. Names for Yellow Labs should be bright and optimistic.
Male Yellow Labs
Aubrey
Charlie
Champ
Cheddar
Fairfax
Leo
Merry
Sherlock
Sunny
Tucker
Female Yellow Labs
Avery
Blondie
Daisy
Glitter
Goldie
Buttercup
Pancake
Serena
Summer
Nyx
Chocolate Labrador Names
Chocolate Labs look good enough to eat, and food-related names work best for them.
But we've thrown in a couple of supermodel and designer names in there because Chocolate Labs are associated with the show-ring. What are show dogs, if not glamorous?
Male Chocolate Labs
Brownie
Cadbury
Hershey
Jacobs
Lucky Blue
Mocha
Snickers
Sable
Tyson
Waffles
Female Chocolate Labs
Beverley
Brandy
Butter
Cinnamon
Cookie
Chanel
Jordan
Muffin
Naomi
Sierra
Fox Red Labrador Names
Fox Red Labs are striking and we think that they need some unforgettably great names. Here are a few that we've picked out for new dog owners who have no idea where to start. Hopefully, they give you some inspiration!
Male Fox Red Labs
Archie
Copper
Red
Ember
Flame
Jasper
Lava
Mars
Phoenix
Tiger
Female Fox Red Labs
Ariel
Blossom
Foxy
Peaches
Robin
Rose
Ruby
Scarlett
Venus
Vixen
White Labrador Names
White Labs are simply gorgeous to look at. Whether your white dog is a male or a female Lab, here are a couple of popular white-themed names for your new pet.
Male White Labs
Albus
Blizzard
Casper
Frost
Ghost
Polar
Marshmallow
Milkshake
Twinkle
Winter
Female White Labs
Angel
Dove
Heron
Glimmer
Lily
Luna
Misty
Pearl
Tinsley
Sugar
Labrador Names by Nature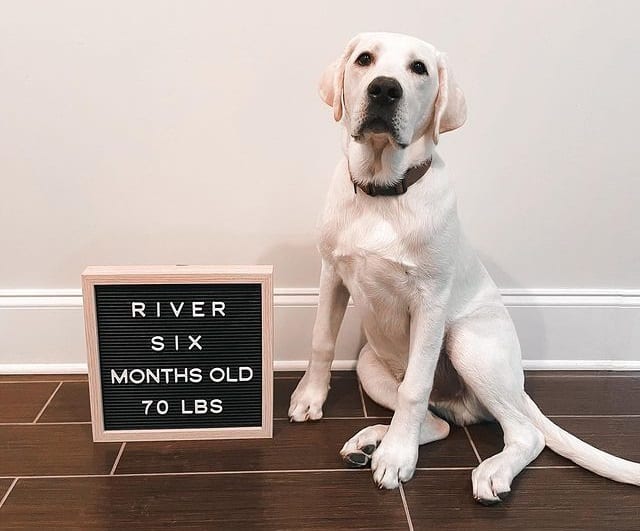 Labs love nature. They love swimming, hiking, chasing after smells. They are hunters after all, and nature-related names are popular with Lab owners. Here are a few of the coolest names we could find!
Male Labs
Amazon
Bear
Cloud
Colt
Oakley
Jaguar
Rain
River
Sirius
Twister
Female Labs
Aspen
Bloom
Clover
Crystal
Flower
Gaia
Gisele
Meadow
Star
Willow
Surnames as Labrador Names
If you're not too keen on having a human first name or a name inspired by color or nature, how about using surnames? We've got some great picks here.
Male Labs
Bowie
Carter
Jones
Kent
Kingsley
Presley
Russell
Scott
Tanner
Walker
Female Labs
Bell
Caron
Cameron
Evans
Jolie
Kelly
Lopez
Morgan
Murphy
Rivera
Historical Names for Labradors
If you're a history buff or a fan of mythology, why not check out some historical names for your Lab?
Male Labs
Augustus (Roman emperor)
Beethoven (Composer)
Cassanova (Author)
Dickens (Author)
Einstein (Physicist)
Goliath (Biblical figure)
Gulliver (Fictitious character)
Midas (Fictitious king)
Solomon (Biblical figure)
Titan (Greek god)
Female Labs
Ada (Mathematician)
Amelia (Pilot)
Cleo (Queen)
Guinevere (Fictitious character)
Florence (Nurse)
Hera (Greek god)
Jezebel (Biblical figure)
Joan (War hero)
Mary (Biblical figure)
Sylvia (Poet)
Literary Names for Labradors
Fiction is also a great source of inspiration, especially if you're a bookworm. Let's dive into what names our favorite books have for us.
Male Labs
Draco (Harry Potter)
Frodo (Lord of the Rings)
Gandalf (Lord of the Rings)
Jace (The Mortal Instruments)
Jake (Animorphs)
Jay (The Great Gatsby)
Percy (The Lightning Thief)
Pippin (Lord of the Rings)
Ron (Harry Potter)
Snape (Harry Potter)
Female Labs
Arwen (Lord of the Rings)
Arya (Game of Thrones)
Cersei (Game of Thrones)
Clary (The Mortal Instruments)
Ginny (Harry Potter)
Jo (Little Women)
Katniss (Hunger Games)
Lyra (His Dark Materials)
Sara (The Little Princess)
Tonks (Harry Potter)
Super Hero Labrador Names
Labradors are our personal superheroes. They comfort us when we're sad, protect us from the baddies simply by looking imposing.
Here are a few characters in pop culture that you can take your cue from!
Male Labs
Bruce (Batman)
Clark (Superman)
Charles (X-men)
Gambit (X-men)
Loki (The Avengers)
Thor (The Avengers)
Tony (Ironman)
Logan (Wolverine)
Morpheus (Matrix)
Vision (The Avengers)
Female Labs
Carol (Captain Marvel)
Rogue (X-men)
Selina (Batman)
Shuri (Black Panther)
Storm (X-men)
Sue (Fantastic 4)
Gamora (Guardians of the Galaxy)
Hope (The Wasp)
Jean Grey (X-men)
Kara (Supergirl)
Labrador Names From Children's Characters
Another great source of inspiration comes from cartoons! Not only do they give us good memories, it is like having our favorite characters come to life. Some make awesome female Labrador names, while others are cool dog names.
Male Labs
Andy (Toy Story)
Baloo (The Jungle Book)
Donatello (Ninja Turtles)
George (Curious George)
Sonic (The Hedgehog)
Simba (The Lion King)
Toothless (How to Train Your Dragon)
Mickey (Disney)
Olaf (Frozen)
Pongo (101 Dalmatians)
Female Labs
Dora (The Explorer)
Elsa (Frozen)
Sophie (The First)
Jane (Peter and Jane)
Lilo (Stitch)
Marie (The Aristocats)
Merida (Brave)
Meg (Hercules)
Minnie (Disney)
Perdita (101 Dalmatians)
Cute Labrador Names
Baby
Bubbles
Fluffy
Lolly
Oreo
Pluto
Pixie
Princess
Shaggy
Socks
Cool Labrador Names
Aries
Baron
Fluke
Rajah
Ranger
Rocky
Karma
Khaleesi
Khal
Orion
Funny Labrador Names
Ducky
R2
Chewbacca
Ewok
Doodles
Gumball
King Kong
Meatloaf
Taco
Quack
Unique Labrador Names
Bones
Denver
Happy
Mustang
Judge
Jury
Pepsi
Polo
Quinn
Zelda
What Should I Name My Labrador Retriever?
You'll be using this name on a daily basis, for dog training, and in conversation, so make sure it's something you won't get sick of.
We suggest picking out a couple of names and sharing them with your family or friends and see what they think. Say it out loud a couple of times to test it out.
At the end of the day, it should be something you love!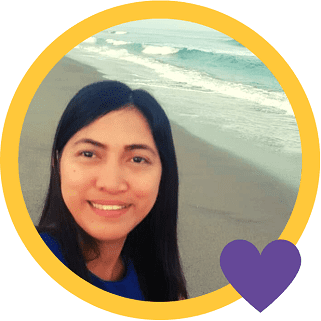 Cess is the Head of Content Writing at K9 Web and a passionate dog care expert with over 5 years of experience in the Pet Industry. With a background in animal science, dog training, and behavior consulting, her hands-on experience and extensive knowledge make her a trusted source for dog owners.
When not writing or leading the K9 Web content team, Cess can be found volunteering at local shelters and participating in dog-related events.