Last Updated on April 16, 2023
On a quest to find the perfect moniker for your new puppy? While it can be exciting, finding a name that can grow with your fur baby can also be an intimidating part of pet ownership.
Whether you want a very unusual moniker for your dog or you prefer something classic, you're in luck because we've curated a list of the best Pitbull names for your new best friend.
Want something cute, sweet, or badass? We got it all here.
How do you pick the right name for your Pitbull?
Pitbull names come in all different types. They can be an American Pit Bull Terrier, an American Bully, an American Staffordshire Terrier, a Pocket Pitbull, or a Staffordshire Bull Terrier.
We recommend that you choose a name that matches your dog's characteristics.
You can get inspiration from their colorful and lively personalities. For starters, did you know that the Pitbull is a type of dog rather than a specific breed?
They were initially developed as fighting dogs, but since dogfighting has been outlawed, they're now becoming popular companions worldwide.
Despite their reputation for being tough, Pitbulls were also called Nanny dogs, used widely as the ideal babysitter for children.
Pitties are also known to be escape artists. With their stocky build, they're highly athletic and are great at climbing fences.
Going back to names, steer clear of those that sound too much like other commands, like "sit," "stay," "heel," because that can make your pooch confused.
But once you've decided on a name, the last step is to teach it to him. Here's a video on how to do that:
Don't forget to give your pup a treat when he responds to the name you picked for him.
Meet the world's most famous Pitbulls
Even before the age of Instagram, some Pitbulls already made their names through other means. Here are some of the most famous Pitbull names if you want to call your new pup after an icon.
Bud: Famous for going on the first trip across the US from NYC to San Francisco with his owner
Champion: The Pittie from Parks and Recreation
Daddy: The right-hand dog of Cesar Millan
Grunt: From the movie Flashdance
Jack Brutus: Served for Company K
Petey: From The Little Rascals
Sergeant Stubby: The most decorated dog of World War 1
Sir Thomas: The canine companion of Hellen Keller
For modern celebrity Pitties, check out the famous Pitbulls on Instagram like Roofus and Kilo, Pibbles, and Hulk.
Most popular Pitbull names
And here are the top ten trending Pitbull names in 2021:
Wren
Carl
Godzilla
Poe
Sparkle
Junie
Charli
Rugger
Lebron
Phin
Top 10 female Pitbull names
Finding the best girl Pitbull name can be challenging. Luckily we've uncovered the top ten unique Pitbull names for female Pitties.
Athena
Bella
Daisy
Lola
Lucy
Luna
Nala
Nova
Sadie
Stella/Estella
Top 10 male Pitbull names
If you're looking for a nice name for a male dog, here are a few of the best boy Pitbull names that could be a perfect choice for your new family member.
Ace
Apollo
Blue
Buddy
Diesel
Duke
Jax
Rocky
Thor
Zeus
Unisex dog names for Pitbulls
For unisex dog names, try a few of these monikers out with your pup, and maybe you'll find the perfect one in this list.
Ammo
Anchor
Apple
Armor
Arrow
Asterix
Aviator
Babyboo
Boomer
Comet
Coopersmith
Dash
Drizzle
Dusti
Echo
Eight Ball
Feather
Fern
Flash
Fortune
Gail
Halo
Hobbit
Hotshot
Inspector
Ion
Jakobie
Jay-jay
Kaboom
Kaos
Keeper
Ko-ko
Latte
Lava
Micro
Mojo
Napa
Neon
Nibbles
Ocean
Omega
Oz
Paws
Quartz
Rainbow
Ritter
Rusty
Shadowtron
Smoothie
Snyper
Sweetie Pie
Tattoo
Timber
Tye
Unity
Uno
Vervain
Victory
Vireo
Wally
Warrior
Watcher
Xenon
Xoxo
Yara
Zest
Zip
Zoie
Pittie Names inspired by appearance
Still confused on what to name your pet? Maybe looking at your Pittie's physical qualities can help. Some have a distinct red or blue nose, and your pup's features can be the ideal inspiration for a creative new name.
Blue Nose Pitbull names
Blue Nose Pitbulls need a unique name to match their unique look. Try some of these blue-inspired names for your pup.
Aqua
Azure
Chalk
Cobalt
Cyan
Drift
Flint
Fog/Foggy
Greyson
Grizzle
Gunner
Lapis
Marine
Moon
Navy
Opal
Pebble
Pumice
Sailor
Sapphire
Saxe
Silver
Sky
Slate
Smokey
Soot
Stich
Stone
Teal
Red Nose Pitbull names
Red Nose Pitbulls also have a striking appearance and deserve an equally awesome name.
Amaretto
Amber
Apricot
Arancia
Autumn
Blush
Brick
Cherry
Chestnut
Clementine
Copper
Coral
Dorito
Elma
Flame
Ginger
Honey
Marigold
Merlot
Peach
Pumpkin
Red
Redbull
Redmond
Rose
Ruby
Rudolph
Russet
Scarlet
Teak
Whiskey
Pitbull names inspired by color
The type of fur your new dog has could also be a great source of excellent dog names. They can have solid-colored coats with black, white, or various shades of brown fur.
Pitties can also be brindle or have a coat with patches or two tones.
White Pitbull name ideas
It's hard not to notice a Pitbull with fur as white as snow, and people are bound to stop you and ask about your pet's name. Here are some names for your white-furred pooch that will be #goals.
Angel
Birch
Blizzard
Casper
Chalky
Chilly
China
Cloud
Cotton
Crystal
Frosty
Ghost
Ice
Igloo
Ivory
Lightning
Mist/Misty
Pearl
Polar
Snowy
Specter
Talc
Yeti
Black Pitbull name ideas
Pure black Pitties are mesmerizing doggos that need a name to emphasize that quality. Check out these black coat-inspired names:
Ash
Coal
Ebony
Eclipse
Ember
Guinness
Inka
Jet
Lead
Magic
Midnight
Olive
Onyx
Oreo
Panther
Pepper
Pitch
Shades
Shadow
Shale
Speckle
Tar
Thunder
Brown Pitbull name ideas
One of these brown fur-inspired names could be perfect for your chocolate-colored dog. Some are inspired by anything brown such as chocolates, coffee, and other sweet treats.
Bailey
Beaver
Brownie
Cadbury
Castle
Cedar
Choco
Cocoa or Coco
Coffee
Fawn
Galaxy
Hazel
Hershey
Mocha
Muffin
Nestle
River
Stream
Tawn
Umber
Walnut
Yorkie
Best dog names for Brindle Pitbulls
A brindle coat is a brown or tawny shade with streaks of other colors. If your new pup is lucky enough to have this coat, here are a few name suggestions inspired by the cool coloring.
Blotch
Blur
Brindi
Camo
Dapple
Dotty/ Dottie
Egg
Fleck
Freckles
Marble
Mosaic
Mottle
Paint
Patch
Patches
Pip
Puzzle/ Puzzles
Sable
Smudge
Spatter
Splat
Spotty
Sprinkle
Streak
Stripe
Thatcher
Tie-Dye
Tint
Tweedy
Strong Pittie names for male and female dogs
Pitbulls are undoubtedly powerful dogs. They have strong jaws, muscled bodies, and their stocky build makes them more than deserving of a brawny name.
Attila
Blade
Blitz
Bruiser
Bruno
Butch
Dozer
Gage
Jezebel
Kahuna
Mack
Maverick
Nitro
Queenie
Rex
Rogue
Sampson
Spike
Sheba
Sumo
Tank
Vega
Vixen
Tough Pitbull names for male & female dogs
Pitties are also tough dogs that can have a rugged name worthy of a gladiator.
Arnie
Bouncer
Boxer
Brawler
Chaos
Chopper
Conan
Craggy
Crash
Devil
Digger
Killer
Kong
Machine
Monster
Punch
Punk
Robber
Rosa
Rowdy
Sherriff
Smasher
Trooper
Ursula
Viper
Zodiac
Badass Pitbull names for your pet
While Pitbulls are softies, their appearance and personality are nothing short of badass. Here are some of our favorite mean dog names for Pitbulls for you to try out.
Amir
Angus
Apache
Asher
Aspen
Bandit
Baxter
Beast
Blaze
Bolt
Boudica
Buffy
Bullet
Carter
Casanova
Cash
Cee Lo
Cooper
Diva
Dolce
Eli
Elvis
Gabbana
Harley
Harper
Harvey
Jagger
Jaguar
Jaws
Jedi
Levi
Lexus
Marley
Mayhem
Mowgli
Mulan
Ozzy
Prada
Prince
Queen Bee
Richie
Riva
Rocco
Rocket
Romeo
Sage
Sassy
Simba
Skeletor
Slick
Sparta
Tiger
Tron
Usher
Van
Voodoo
Walrus
Xander
Zelda
Zen
Zola
Cute Pitbull names for male and female dogs
There's no denying that they're one of the cutest dog breeds, though, especially when they smile! If you have a cuddly best friend, you can choose a name to match their charm.
Alexa
Amos
Ava
Baby
Bambam
Benji
Blanket
Blythe
Boe
Bonbon
Bonnie
Bree
Bubba
Bubble/s
Bumblebee
Burrito
Cece
Cecilia
Cheeky
Cutie
Dahlia
Darla
Darling
Dee Dee
Dinky
Dolly
Dora
Elysia
Eva
Fantasia
Fefe
Fiona
Flossy
Flower
Gabby
Gabrielle
Gia
Giggles
Gigi
Google
Gummy
India
Indie
Juniper
Kiki
Kiwi
Lily
Lulu
Mama
Mika
Molly (Mol)
Nana
Panda
Pickle
Pogo
Pongo
Poppet
Queen
Rosebud
Rosie
Saffron
Skittles
Spirit
Sprout
Sugar
Tara
Tiara
Tilda
Tinker
Tinkerbelle
Toby
Toto
Treacle
Trickle
Twinkie
Valentine
Vienna
Viola
Winona
Yogi
Zara
Zuzu
The Coolest Pitbull dog names
Sometimes, you can find the most interesting dog names from popular tv shows, Disney movies, or other pop-culture sources. Below are just some of our favorite cool Pitbull names for dogs.
Chase
Crow
Dexter
Dollar
Domino
Dragon
Ego
Gadget
Hugo
Huntress
Ingrid
Jazz
Joker
Lady
Lara
Nebula
Paris
Phoenix
Pirate
Racer
Raven
Rebel
Rumor
Sabre
Scrappy
Snake
Sparky
Spider
Switch
Tanner
Tramp
Trigger
Twirl
Vadar
Vandal
Versace
Whisper
Funny Pittie names for your pup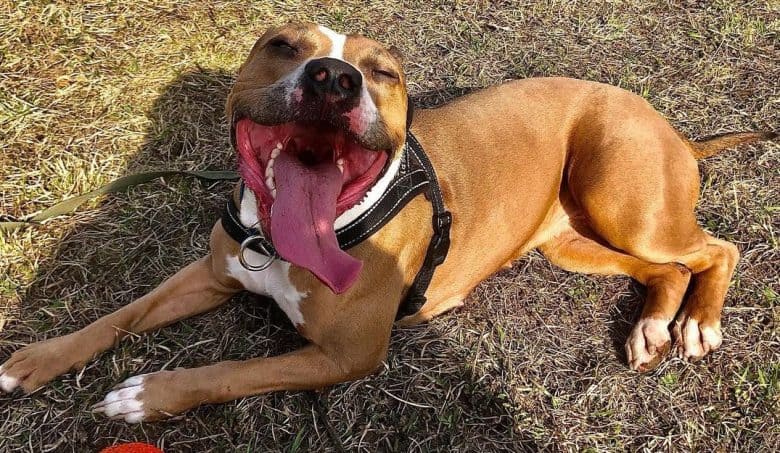 Not many people know that this fido can also be goofy and playful. If you're not into giving your dog a name with a serious swagger, you can always try one of these funny options.
Astro
Bacon
Big Mac
Bimbo
Biscuit
Cheet/ Cheeto
Chomp
Cujo
Cupid
Dubya
Einstein
Fabio
Flo
Genghis
Georgio
G-Unit
Hank
Homie
Nacho
Obama
Peanut
Potato
Rambo
Sergio
Spud
Taco
Tamale
Tankerbell
Tater
Waffles
Weezer
Whopper
Wiz
Xena
Yoda
Unique name ideas for Pitbulls
Sometimes finding a great name means looking in a different direction. If you want to make sure your Pittie has a one-of-a-kind name, there are plenty of weird yet wonderful names for your new puppy.
Battle
Bullseye
Captain
Coach
Dixie
Dynamo
Fairy
Gamble
Iron
Jinx
Ratchet
Roxie
Softie
Swash
Toast
Trixie
Turtle
Warlock
Wicket
Mythological names for Pitties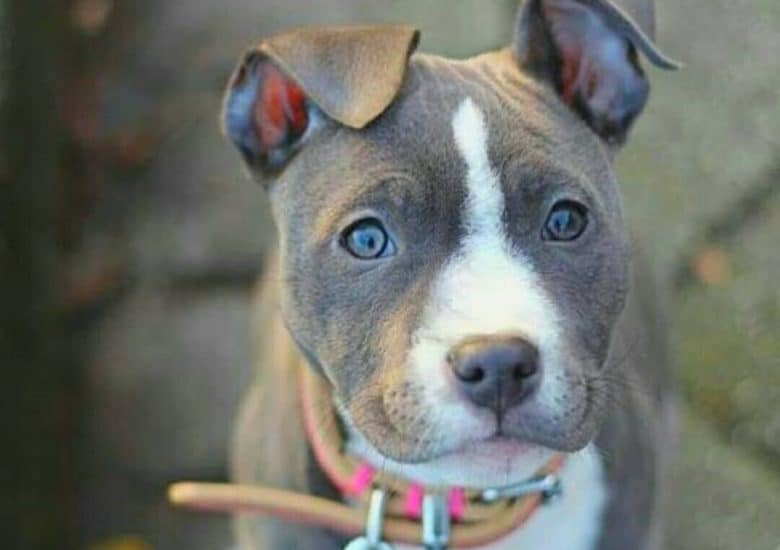 Greek mythology is full of exciting and unique names that are perfect for your Pitbull puppy. Or maybe Roman mythology! Read on for some of the best dog names from your favorite folktales.
Achilles
Adonis
Aeolus
Althea
Ammon
Andromeda
Antigone
Aphrodite
Ares
Argus
Ariadne
Aries
Artemis
Atlas
Aura
Aurora
Bacchus
Balthazar
Belenos
Beowulf
Bia
Brahma
Brontes
Calypso
Cassiopeia
Chandra
Chronos
Circe
Cybele
Damon
Daphne
Dido
Dionysus
Electra
Eris
Eros
Fauna
Faunus
Finn
Fortuna
Freya
Gandalf
Ganesh
Gilgamesh
Govinda
Gunnar
Hades
Harmonia
Hector
Helena
Helle
Hera
Hercules
Hermes
Hermione
Hippolyta
Icarus
Iris
Isolde
Janus
Jasper
Jocasta
Juno
Jupiter
Kakia
Karpo
Knox
Krishna
Lilith
Lima
Limo
Loki
Mars
Medusa
Mercury
Midas
Narcissus
Nemesis
Neptune
Nike
Nyx
Odin
Olympus
Opus
Oscar
Pallas
Pandora
Pax
Pegasus
Phobos
Phoebe
Pluto
Pontus
Poseidon
Psyche
Puck
Rhea
Roma
Romulus
Saturn
Shiva
Styx
Thanatos
Thesis
Titan
Ulysses
Uther
Valkyrie
Venus
Victoria
Vulcan
Zephyr
Sweet and classic Pittie names
If you're not looking to make a statement and instead want to stick with traditional, simple monikers, this list is proof that less is more.
Bear
Chance
Gracie/ Gracy
Lucky
Maisy
Mickey
Minnie
Oliver
Rascal
Scout
Spot
Teddy
Which of these Pitbull names is perfect for your puppy?
All dog lovers know the importance of finding the perfect name for their new four-legged friend.
After all, you're going to be using it for the rest of your life. Not only do you want it to sound amazing, but it also needs to do its job, which is to call your dog.
It's also crucial in dog training as the right name can help make the process a little smoother. Are you still struggling to choose a name for your Pittie?
You can also let your pup pick its name. Try calling it out and see which one your dog responds to best.
What did you name your Pitbull? Drop us a message and tell us all about it.
Further reading: Dog name ideas for other dog breeds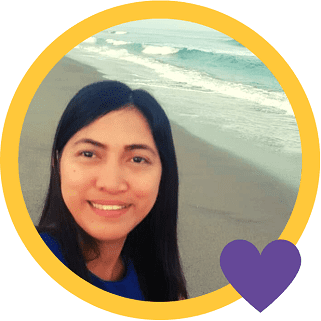 Cess is the Head of Content Writing at K9 Web and a passionate dog care expert with over 5 years of experience in the Pet Industry. With a background in animal science, dog training, and behavior consulting, her hands-on experience and extensive knowledge make her a trusted source for dog owners.
When not writing or leading the K9 Web content team, Cess can be found volunteering at local shelters and participating in dog-related events.