Last Updated on April 20, 2023
Bulldogs are an adorably bashful dog breed characterized by their short legs, wide face, wrinkles, and broad shoulders. As a firm favorite amongst dog lovers, every Bulldog deserves a name that is just as unique as it is.
But choosing the perfect name for your pup is often easier said than done. We're hoping that this article will spark some inspiration to make it easier.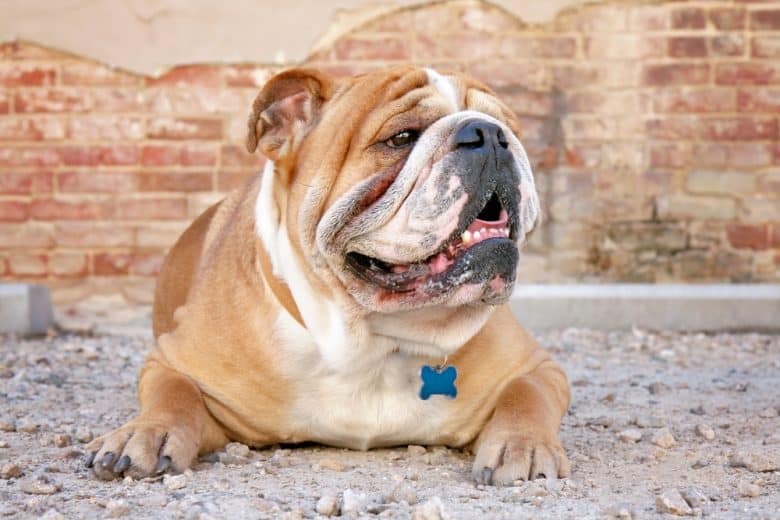 What should I name my Bulldog?
When choosing a name for your Bulldog, you want to pick something that matches the physical attributes and spirit of the breed.
Names that start with S, T, and R are most comfortable for dogs to pick up on. Also, as dogs understand brief commands, names that are one or two syllables work best.
A Bulldog puppy with an overly long or complicated name likely won't respond to you very well.
You also want to avoid names that sound like or rhyme with common commands like sit or stay, which could confuse your pup. Same thing with names that are rude or offensive and shouldn't be called out in public.
If you want the perfect name for your Bulldog puppy, try letting your dog choose.
Call out your favorite names and see which one best suits your dog's personality and appearance while also seeing which one she reacts to the best.
Another way to get your dog to choose his name is by scattering random cards with names around the room and let your dog decide which one he wants.
Finally, you could also attach names to trees in your garden, and whichever one your dog pees on first determines his name! It's a fun activity that family members can join in.
Famous Bulldog names
A fun way to choose a name for your fido is to take inspiration from famous Bulldogs from TV shows, movies, books, or even history.
Here are a few famous Bulldogs to get you going:
Angus – the character from the movie Mr. Magoo. This dog was played by four Bulldogs – three female and one male.
Butch – a Bulldog that first appeared in the Pluto cartoon in the 1940s
Colossus – the loveable dog character in the movie Van Wilder
Hector – the famous Bulldog in the Tweety and Sylvester comic
Spike – the giant bulldog features in Tom and Jerry
Max – the dog of the main character in the Jake and the Fatman TV series that ran from 1987 to 1992
Mr. Beefy – a talking Bulldog from the movie Little Nicky
Curly – The name of the team mascot in the 2008 movie Leatherheads
Several universities also have Bulldogs as their mascots. They could act as inspiration when it comes to naming your pup:
Bruiser – Adrian College mascot
Spike – Allan Hancock College mascot
Jerry – Arkansas Tech University mascot
Bully – Barton College mascot
Butch – Bowie State University mascot
Ironclad Tupper – Bryant University mascot
Butker Blue – Butler University mascot
Timeout and Victor E – California State University, Fresno mascots
Boomer – Dean College mascot
Griff – Drake University mascot
Brutus – Ferris State University mascot
Handsome Dan – Yale University mascot
Jack – Georgetown University mascot
Barney – Gardner-Webb University mascot
UGA – University of Georgia mascot
Duke dog – James Madison University mascot
General Determination – Kettering University mascot
Ben – McPherson College mascot
Buster – Union University mascot
Rocky – University of North Carolina at Asheville mascot
Tarzan – University of Puerto Rico at Mayagüez mascot
Meet Walter, a puppy who goes by the stage name Handsome Dan and is the new mascot of Yale University:

Several celebrity dog owners also gravitate towards Bulldogs. Love a particular celeb? Then consider naming your pup after theirs:
Adam Sandler owns bulldogs named Metaball, Matzoball, and Babu
Ozzy Osbourne and Olivia Wilde both own a Bulldog named Lola
Pink owns a Bulldog named Elvis
Brad Pitt owns Jacques
Willow Smith owns Rockefeller
Joe Jonas owns Winston
Chris Brown owns two bulldogs named Chief and Diamond
Michael Phelps owns Herman
Jessica Biel owns East
Gloria Estefan has three bulldogs named Isaac, Biggie, and Noelle
David Beckham owns Coco
Reese Witherspoon owns Frank Sinatra
John Legend & Christy Teigen own Puddy
Miley Cyrus owns Ziggy
Popular dog names for Bulldogs
Still wondering what to name your Bulldog? Check out our comprehensive list of the best Bulldog names below, and hopefully, you'll find one you love:
Bulldog puppy names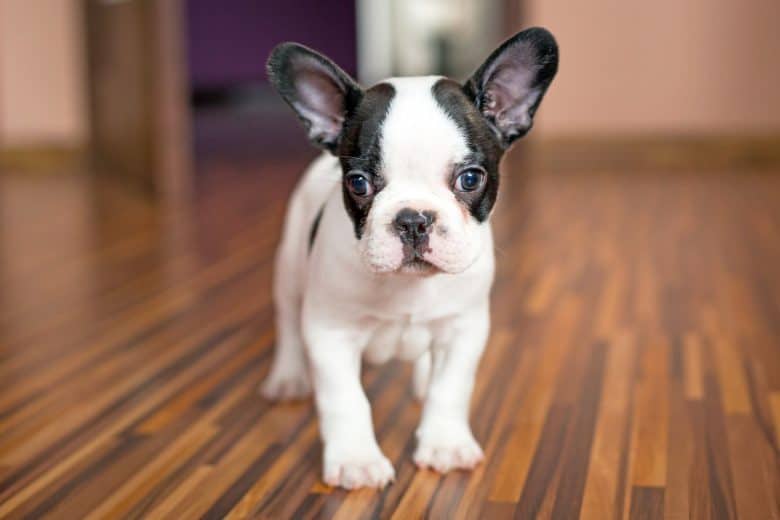 With loose skin, large heads, and little wobbly legs, Bulldog puppies are too cute!
Choose a name that suits their playful puppy personality or small size, but always keep in mind that the title you give your dog now will be around for years to come:
Apollo
Attila
Brawler
Chaos
Chubby
Chunky
Chewy
Jumbo
Muscles
Featherweight
Sumo
Krinkles
Jelly Roll
Dump Truck
Teacup
Tiny
Top female Bulldog names
They may look tough on the outside, but they're delightful on the inside. And names for female Bulldogs should reflect how beautiful or regal they are.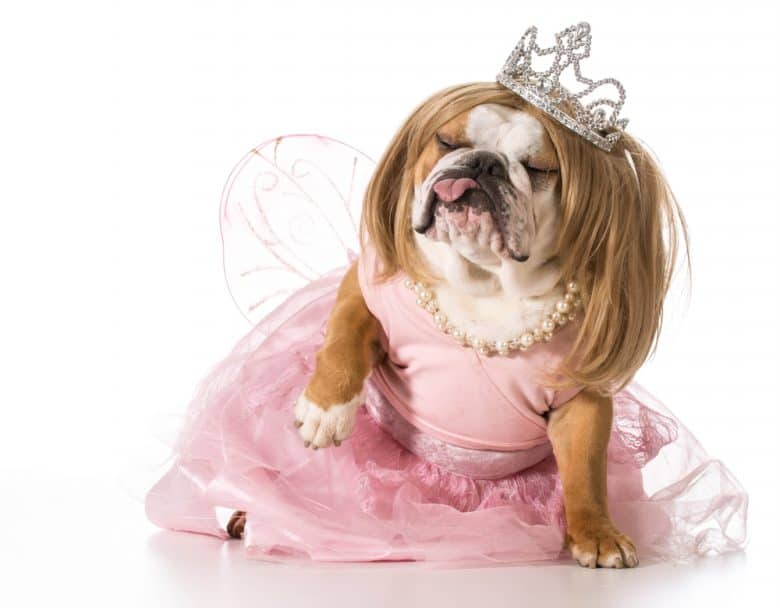 Dixie
Ingrid
Lady
Lily
Peaches
Luna
Roxy
Mimi
Lucy
Sweet Pea
Snooki
Clover
Baby
Buffy
Rosanne
Bertha
Piper
Olga
Lulu
Jojo
Wilma
Top male Bulldog names
Male Bulldogs are often given a name that matches their robust and fearsome appearance.
Olaf
Buford
Luigi
Bruno
Kobe
Bubba
Fozzy
Thurston
Rocko
Stogie
Thurman
Bully
Benji
Marley
Bulldog names inspired by colors
Bulldogs come in a variety of colors. You can use your Bulldog's coat color to inspire a unique name for her.
Here are some names perfect for white Bulldogs:
Snowy
Powder Puff
Snowball
Snowflake
Sugar
Pearl
For Bulldogs with soft tan coloring:
Buttercup
Goldie
Marigold
Amber
Sahara
Acorn
Sandy
Toffee
For Bulldogs with luscious auburn coat:
Copper
Ruby
Hot Sauce
Rosie
Rufus
Big Red
For brindled- or multi-colored Bulldogs:
Patches
Pepper
Freckles
Sprinkle
Oreo
British vs. American vs. French Bulldog names
There are three types of Bulldogs: English Bulldogs, American Bulldogs, and French Bulldogs. Although each breed has a distinct appearance, they're all quite muscular and stocky with a friendly, social personality.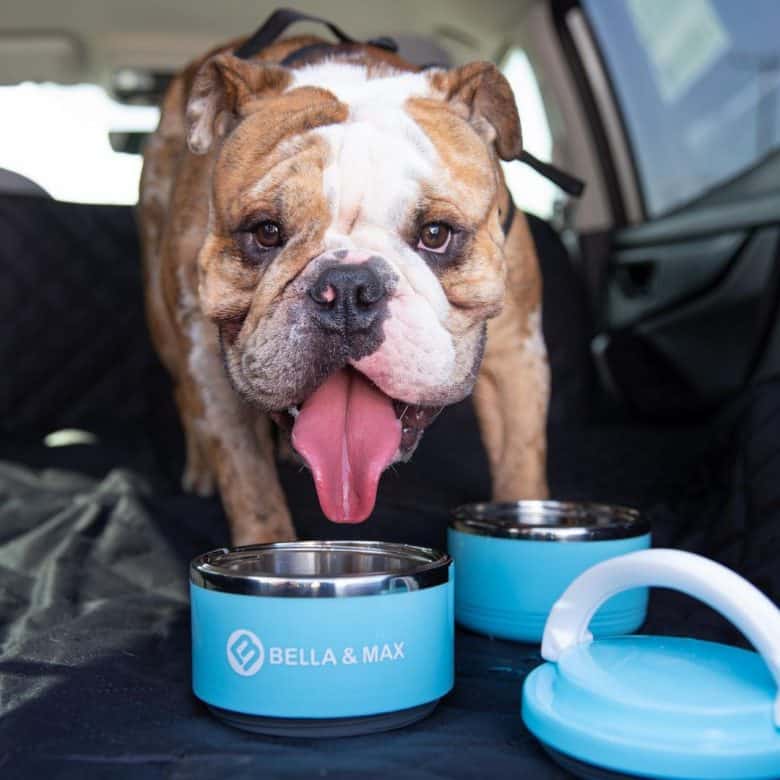 English Bulldogs are often given classic English or royal sounding names that reflect their heritage. These names recognize your dog for the queen bee or king that she or he is.
For your classy or royal Bully, here are some traditional English Bulldog names:
King
Baroness
Dame
Diana
Duchess
Elizabeth
Empress
Monarch
Victoria
Queenie
Duke
Princess
For the American-inspired fido that reflects the US military, working titles, or muscle cars, here are American Bulldog names you might like:
Admiral
Captain
Chevy
Dodger
Sarge
Soldier
General
Mustang
Skipper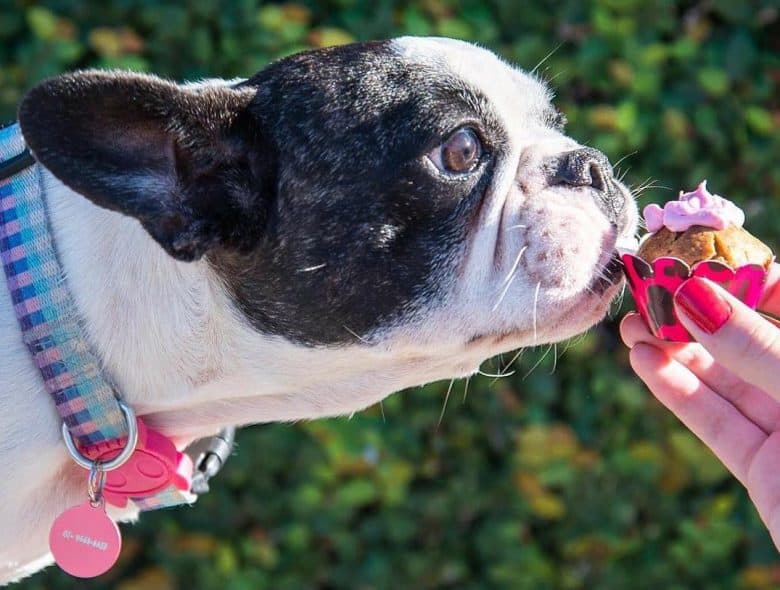 And of course, the Frenchie. Do you want your pet's name to reflect their heritage, or maybe a French word? There's definitely a lot, but here are some endearing French Bulldog names:
Amelie
Antoinette
Brigitte
Camille
Andre
Juliette
Marie
Odette
Jerome
Pierre
Rene
Names for sweet and chunky Bulldogs
Is your dog a big, loveable sweetheart? Then be sure to choose a great name that suits your dearest fur baby. It has to be short yet memorable – just like your doggo!
Here are some names for sweet and chunky girl Bulldogs:
Daisy
Grace
Honey
Lily
Petunia
Poppy
Violet
Sweetie
Angel
Babette
Butterball
Peach
Puddin
Pumpkin
Fifi
Sassy
Tootsie
Tulip
Some sweet and chunky boy Bulldog names:
Baloo
Bear
Bingo
Bogart
Boo
Chunky
Dumbo
Goofy
Piglet
Pookie
Names for a meaty Bully
Muscular square stature with broad shoulders and a meaty torso — there are names that match the Bulldog's meaty appearance:
Meatloaf
Bratwurst
Meathead
Ham
Cutlet
Beefcake
Big Mac
Coldcut
Bacon
Porkchop
T-Bone
Meatball
Frankfurter
Chuck
Porky
Names for brave and energetic Bulldogs
Bulldogs are inherently brave and protective, making them fantastic watchdogs. If you want a name that reflects just that, check out these names:
Champ
Blaze
Fury
Lash
Mafia
Olympia
Puma
Beast
Dynamo
Godzilla
Tough Bulldog names
Tough names often reflect those inspired by rugged vehicles, guns, or prominent characters in history. Just like these names: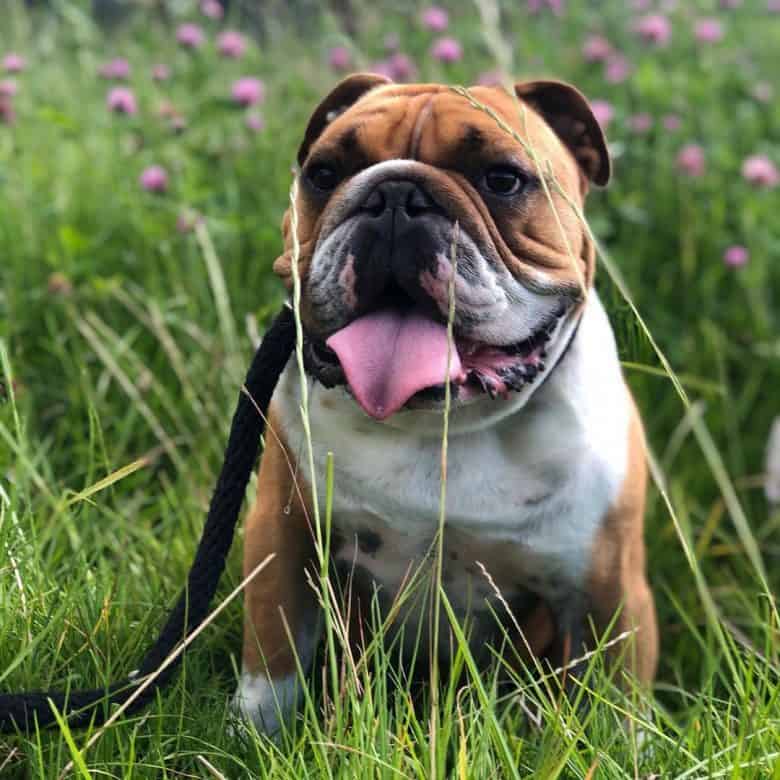 Boss
Torque
Tank
Bullet
Caesar
Diesel
Thor
Titus
Zeus
Female dogs can also be tough, and choosing a forceful name with a bit of a feminine edge can be an excellent choice for this breed.
Athena
Harley
Liberty
Medusa
Xena
Strong Bulldog names
This dog breed is celebrated for its strength and resilience. After all, they were bred to protect and control livestock.
Unfortunately, they were also used in bull-baiting, but thankfully, it has been banned.
Bull in the breed's name comes from that nightmarish sport. But you can choose a strong name that shows how Herculean Bulldogs are.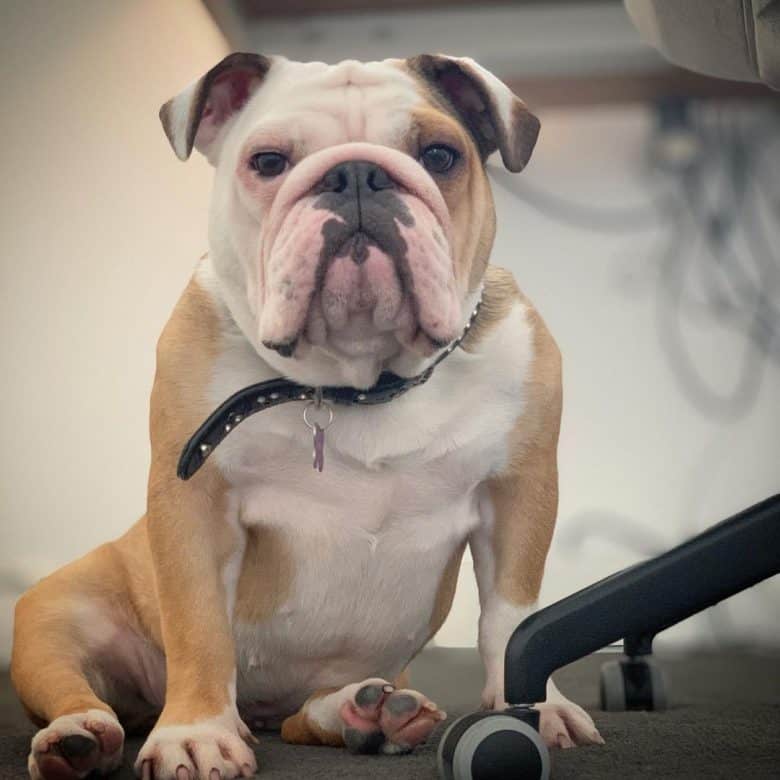 Titan
Brutus
Butch
Chomper
Goliath
Hanibal
Maximus
Rambo
Rex
Rocky
Sarge
Bronco
Huntress
Justice
Rebel
Rogue
Sparta
Storm
Tigress
Vixen
Cute Bulldog names
Not many will agree to it, but Bulldogs are unbelievably charming, so why not a cute name, right? It can be inspired by food or your pup's best features:
Cuddles
Dimples
Bubbles
Marshmallow
Twinkie
Milk dud
Cookie
Ginger
Cinnabon
Honey
Apple
Bon-Bon
Cupcake
Giggles
Hershey
Donut
Waffles
Cool Bulldog names
You can get name ideas from fearsome movie characters, favorite TV series, sporting heroes, the best musicians, or even top brands:
Brando
Stallone
Buffy
Neo
Marilyn
Hulk
Rizzo
Jagger
Axl
Slash
Ozzy
Whitney
Jackson
Jovi
Bono
Jordan
Montana
LeBron
Kobe
Venus
Aston
Jag
Bentley
Shelby
Viper
Joplin
Funny Bulldog names
Have a goofy Bulldog? There are plenty of funny names to choose from! Just make sure it isn't too novel, or you could get bored of it quickly.
Ms. Piggy
Honey Booboo
Babushka
Barbie
Bitsy
Cookie monster
Heffalump
Tankerbell
Chewbacca
Bozo
Wookie
Jedi
Megabyte
Darth Vader
Fatboy
Nacho
Chewy
Yoda
Droolius caesar
Jabba
Pumba
Unique Bulldog names
Bulldogs are one of the most recognizable breeds because of their squashed faces, prominent jaws, and wrinkly skin.
But those qualities also make them unique. Here are some names that also stands out:
Buckwheat
Babyface
Gizmo
Turbo
Wasabi
Noodles
Yankee
Zsa Zsa
Barkley
One-Syllable Bulldog Names
If you easily forget names, go for something easy to remember:
Mack
Dot
Sal
Ace
Nell
Bear
Dax
Nash
Trix
What should I name my Bully?
Throughout your Bulldog's life, you are likely to use her name countless times, so be sure to pick a name that you like.
We recommend choosing one that's associated with something positive, and you'll always be happy when saying it.
However, try not to settle on a name 100% until you've met your Bulldog and can ensure the moniker matches his personality and appearance.
What's the name of your Bully dog? Did you like one of our Bulldog names? Let us know which one you like by typing it in the comment box below.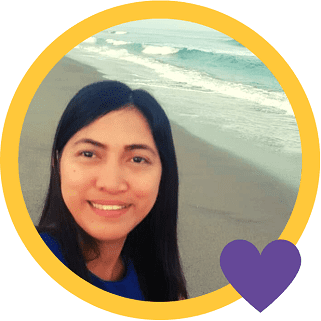 Cess is the Head of Content Writing at K9 Web and a passionate dog care expert with over 5 years of experience in the Pet Industry. With a background in animal science, dog training, and behavior consulting, her hands-on experience and extensive knowledge make her a trusted source for dog owners.
When not writing or leading the K9 Web content team, Cess can be found volunteering at local shelters and participating in dog-related events.