Last Updated on April 27, 2023
Rottweilers are strong, bold, and beautiful dogs and they deserve a name that reflects their striking appearance and courageous, obedient, loving personality.
We have some excellent rottweiler names for you coming up, but if you're wondering where the name Rottweiler itself comes from, we can answer that, too.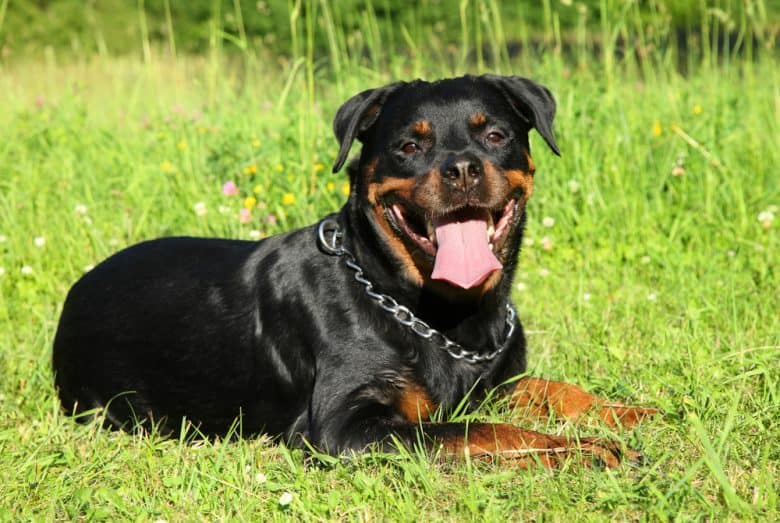 According to the AKC, the name Rottweiler comes from the town of Rottweil, Germany, where they were first bred.
What is a good name for a Rottweiler?
When picking a name for your dog, there are a few things to keep in mind. First, don't pick a name that sounds similar to a common command that you give dogs.
Mitt sounds a lot like "sit," and Beau sounds very similar to "no."
You also don't want to pick a name that you'd feel weird calling out across the dog park.
A name like Piddles might sound fun at home, but try calling that out when your dog is misbehaving off-leash or you're working on dog training.
Because of the Rottweiler's fierce reputation, it's always trendy to pick a tough-sounding name. But there are so many other options out there, from silly to serious and creative to common.
While some dog names are universal (think Fido), there are other names that seem perfect for one breed of dog and not so good for another.
For instance, you might name a Golden Retriever Goldie, but that might not be quite as catchy for a black Rottweiler.
The perfect name for a German Shepherd might not be perfect for a Chihuahua. You get the idea.
What's in a name? Meet Some Famous Rottweilers
Of course, just as there are famous Instagram influencers, there are also famous Rottweilers who have gained a massive following on social media.
Fabulous has appeared in TV and movies and has over 82 thousand followers. Winston and Ronnie and Motsi are also insta-famous rotties.
Will Smith and Bruno Mars are both fans of this dog breed and have owned several dogs. So has Hayden Panettiere, Leonardo DiCaprio, Robbie Williams, and Miley Cyrus.
This video shows Will Smith along with his four gorgeous dogs:

The Most Popular Rottweiler names
Curious about what some of the most popular Rottweiler names are and what they mean? Here are some of the most famous names and their meanings.
Apollo: Roman God of the sun
Axel: Peaceful
Berta: strong
Boris: fighter
Flora: Goddess of Flowers
Gunther: Battle warrior
Greta: little pearl
Kaiser: King
Leta: Glad
Klaus: Victorious
Olga: holy
Marcius: the God of Mars
Raina: Mighty
Otto: Prosperous
Utta: rich
Vulcan: God of Fire
Wilma: bold protector
Rottweiler puppy names
Just got your new puppy and you're looking for some good name ideas?
Remember that your dog will eventually be an adult, so picture using the same name for your rolly polly puppy and a large, muscular adult dog.
Below you'll find some of the most popular names for your new pup, whether it's a boy or a girl.
The most popular Female Rottweiler names
While there are lots of gender-neutral names out there, you might want to pick a name for your dog that reflects her femininity.
These are the top ten names for a female Rottweiler:
Bella
Roxy
Luna
Stella
Nala
Coco
Zoe
Sadie
Lucy
Piper
If none of those stand out to you, here are some other great names for a female rottie:
Angel
Ava
Coco
Cara
Daisy
Jojo
Lara
Lucy
Luna
Nala
Roxy
Stella
Storm
Piper
Trinity
Ripley
Vixen
Zoey
Zelda
Ten of the most popular Male Rottweiler names
Have a boy dog and want something popular to call him? These are the top ten male rottweiler names:
Zeus
Bear
Rocky
Max
Harley
Moose
Diesel
King
Brutus
Charlie
Looking for something a little different than those popular options? Here are some great male rottie names:
Thor
Appollo
Leo
Beau
Shadow
Bruno
Titan
Rex
Tank
Tyson
Duke
Bane
Kobe
Aldo
Koda
Rottweiler names for big dogs
Rottweilers are notable for their large, muscular bodies. Why not pick a name that reflects their size?
Goliath
Maximus
Hercules
Hulk
Moose
Atilla
Kong
Boss
Apollo
Axel
Admiral
Erebus
Popular & traditional Rottweiler names
No need to reinvent the wheel when you can pick a name that is tried and true. These names are classics for a reason.
They just work well for rottweilers because they capture that spirit and look that these dogs are famous for.
Butch
Bella
Fang
Harley
Gracie
Holly
Outlaw
Tugger
Rex
Maximus
The Best German Rottweiler names
Rottweilers originated in Germany, so it's no surprise that some people opt to go with a German name for their dog. Some of these names are classics, while others are lesser-known.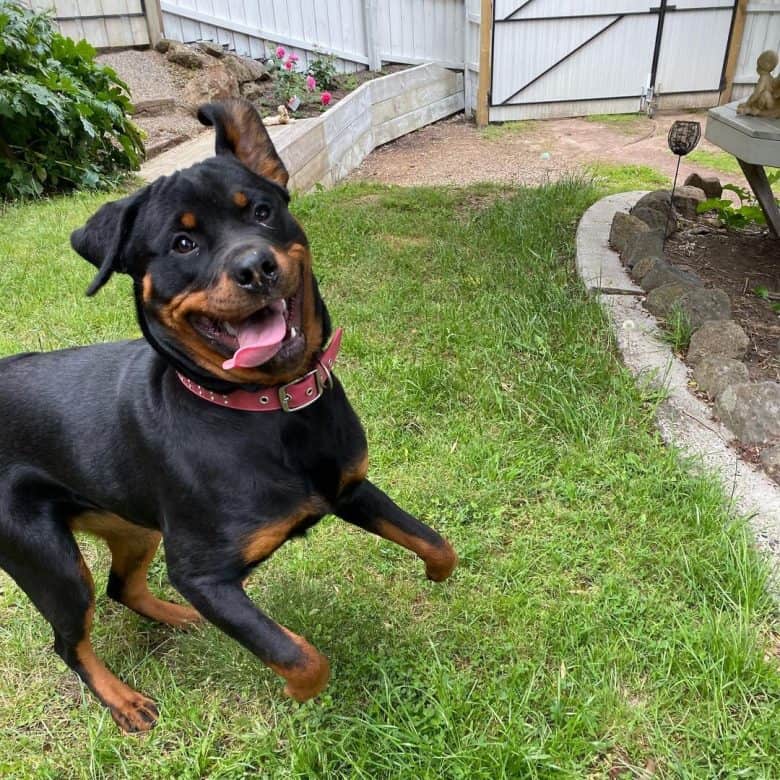 Here are some cool German names for male dogs:
Henrik
Jaeger
Bruno
Alfred
Bernard
Bismark
Damian
Dieter
Gunther
Keene
Max
Otto
Theobold
Arnold
And these are interesting German names for female dogs:
Schatzi
Wilhelmina
Sigrid
Annika
Elsa
Heidi
Helga
Katrin
Matilda
Petra
Sonje
Gretchen
Rottweiler puppy names highlighting authority
Rottweilers make excellent guard dogs. Why not emphasize that by choosing a name that reflects their authority? Here are some names you might consider:
Ammo
Athena
Bane
Bolt
Bullet
Fang
Hera
Justice
Khan
Magnus
Rocky
Sheba
Sultan
Viper
Tank
Sarge
Rogue
Jinx
Dog names for Rottweiler puppies highlighting their strength
Rottie dog lovers know that these animals are incredibly strong! They are tall, muscular, and have a large, strong jaw. If you want to scare off intruders, one of these names will certainly do the job!
For a strong girl rottweiler, you might go with something like:
Cleopatra
Xena
Ursula
Katniss
Leia
Rebel
Elektra
Mystique
And here are some names for your strong male rottweiler pup:
Rambo
T-bone
Bones
Anax
Bane
Brutus
Wrath
The best Tough Rottweiler names
Looking for the perfect name for a police dog or other tough rottweiler dog? These names capture the essence of a bold, brave Rottie.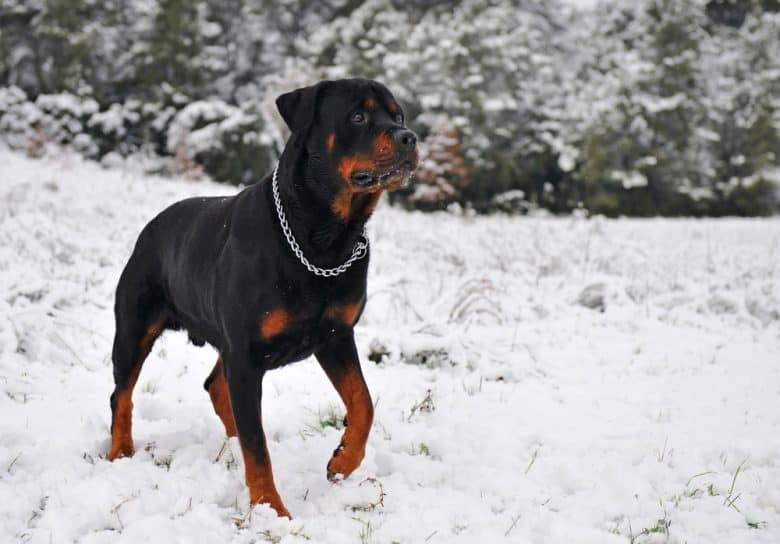 Here are some male names:
Admiral
Atlas
Bear
Boss
Caesar
Cujo
Hero
Khan
Kong
Ryder
Wolf
Blitz
And for a tough female, one of these names should fit the bill:
Elektra
Hawk
Andromeda
Callisto
Brooklyn
Storm
Apache
Blaze
Harley
Liberty
Also read: 500+ Tough Dog Names for Your Fierce Puppy
Some of the best Cute Rottweiler names
You don't have to go with something tough or authoritative just because you have a rottweiler, of course.
A cute name can showcase your dog's personality and might be a bit more unexpected than the usual strong dog names. Think:
Wags
Lol
Loki
Diva
Applejack
Bubbles
Brownie
Ewok
Fergus
Hobbit
Maple
Porkchop
Spud
Babe
Cha-cha
Cookie
Penny
Petunia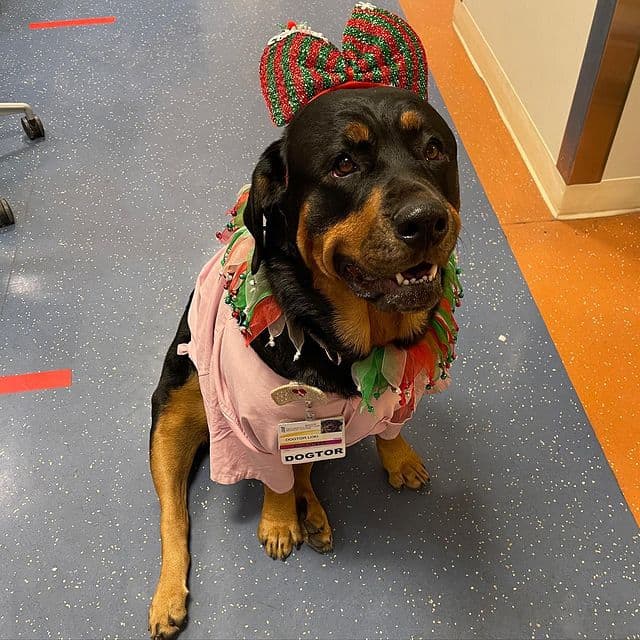 A few Cool Rottweiler names
Want something that is just a bit more cool? These names have a certain air about them that just seems chic.
Alsa
Anka
August
Blaze
Cougar
Gladiator
Hannibal
Ida
Jaws
Rolf
Ursula
Wolfgang
Unique Rottweiler names
You don't have to go with one of the most common rottweiler dog names. After all, your dog is unique, and their name should be, too! These unique names will make your dog stand out from the pack:
Adler
Albern
Bach
Dedrick
Ulf
Anka
Liesel
Ocean
Arwen
Moon
Valkyrie
Zora
Coffee
Scotch
Rock
Gumbo
What should I name my Rottweiler?
When it comes down to it, the best dog name is the one that you like the most. It doesn't matter if it is a classic or something totally unique.
You could even make up your own name. So long as you like it and your dog seems to, too, that's all that matters.
That said, there are some classic options out there that will always be a favorite for a good reason. Hopefully, you got some great ideas off this list of best Rottweiler names for your new family member.
Further reading: Other dog name ideas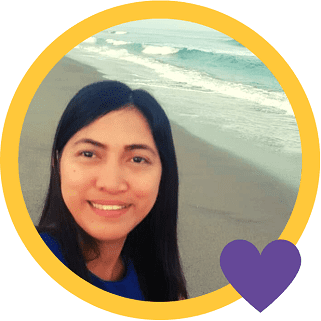 Cess is the Head of Content Writing at K9 Web and a passionate dog care expert with over 5 years of experience in the Pet Industry. With a background in animal science, dog training, and behavior consulting, her hands-on experience and extensive knowledge make her a trusted source for dog owners.
When not writing or leading the K9 Web content team, Cess can be found volunteering at local shelters and participating in dog-related events.