Last Updated on April 20, 2023
Sometimes referred to as the "Peter Pan" of the canine world, the affectionate and athletic Boxer is one of many dog owners' favorite breeds.
But whether you admire Boxers because of their work ethic or how amazing they are as family pets, you want a good name to go along with all that muscle.
Scroll through our categorized list, and you'll definitely find that perfect Boxer name for your fur baby.
What's a good name for a Boxer dog?
Your new beautiful Boxer deserves a great name highlighting his personality, coat, and overall demeanor.
While the perfect name may take a while, you can significantly shorten that time if you focus on what sounds right when calling your doggo.
Does your dog have a permanent sneer? If he does, he probably looks intimidating. Most Boxers have an air of danger about them, so a tough or German name will usually fit.
On the other hand, maybe you want to try an ironic, funny name for your guard dog. Some of the best names like Tic Tac or Tiny make fun of the Boxer's large, scary stature.
You may want to call your pup a funny name if you want others to quickly warm up to your family dog.
Sometimes, your new pup's name idea won't fit your adult Boxer but worked perfectly in the puppy stage.
A new name could destroy your training efforts. But it's best to really think about it so you can stick to one name to call your Boxer.
You can give your Boxer a name that starts with an S, T, or R. Names with one or two syllables are helpful as well, as long as they don't rhyme with key commands like "sit," "stay," and "no."
If you want to learn an effective way to teach your puppy their name, watch the video below:
To help your new puppy remember their name, sometimes it's helpful to play games with them.
If you purchased a toy from Amazon while also using commands like "Rover, no" or "Rover, stay," your pup will learn their name easier and quicker due to constant repetition.
Avoid names that are embarrassing to say out loud, or you feel awkward calling your dog around other people.
Boxers love to play outside with other dogs and people, so you'll need to speak to them in a public place like a vet or dog park often.
Whether you settle on a cool name, one based on their color, or something unique, you need to feel comfortable calling them that for the rest of their life.
Naming your Boxer is a big decision, but our list will help you choose amongst some of the best.
What's in a name: Famous Boxer dog names
The most famous Boxer names in the United States are from celebrities or other popular canines.
If we're going to go down to this breed's history, it is said that CH. Bang Away of Sirrah Crest takes the top spot of being the greatest American Boxer dog.
Multiple celebrities vocally claim their love for the Boxer breed, like Billie Holiday, Nat King Cole, and Benji Madden.
Here are some of the names that celebrities have called their pets:
Harvey (Humphrey Bogart)
Cashdog (Benji Madden)
Meesha and Yoda (Charlton Heston)
Jan (Pablo Picasso)
Daisy (Miley Cyrus)
Buckley and Brennan (Justin Timberlake)
Bear and Roxy (Jennifer Lopez)
Rocky (Kim Kardashian)
Buster (Paul O' Brady)
Jax (Chelsea Handler)
Plenty of dog owners like to name their Boxer dogs after famous boxers or boxing athletes like Floyd Mayweather, Sylvester Stallone, Mike Tyson, and Muhammad Ali – regardless if they're male or female!
These names are from some television shows and movies that can be used as Boxer dog names:
Jake (Raging Bull)
Rubin (The Hurricane)
Braddock (Cinderella Man)
Creed (Rocky)
Motta (Raging Bull)
Carter (The Hurricane)
Frankie (Million Dollar Baby)
Mary (Million Dollar Baby)
Joe (Champion Joe)
Junk Dog (Megolo Box)
Best Boxer dog names
If you feel like Instagram famous names or ones from the big screen aren't cutting it, then prepare yourself. We've categorized a bunch of deserving Boxer names that will surely make your list of considerations.
Boxer puppy names
Now that you have your new Boxer puppy, you're probably stressing out about what to name him. Don't worry. Here are a few puppy names that owners of Boxers and other breeds used:
Candy
Scooter
Pumpkin
Sammy
Teddy
Waffles
Theo
Sugar
Stitch
Shiloh
Is your puppy a bouncing baby boy? Try these male Boxer puppy names.
Spot
Shadow
Spenser
Pepper
Ozzy
Kiwi
Joey
Gus
Goose
Hayes
If you want a sweeter sounding name, try these female Boxer puppy names.
Ezra
Dora
Delilah
Daphne
Cora
Cherry
Ivy
Liberty
Peggy
Summer
What about a name based on your puppy's temperament?
Spirit
Bodacious
Trouble
Zippy
Pounce
Dancer
Echo
Skype
Chatter
Thunder
Want to sound international? How about names in another language?
Bijali (Hindi for lightening)
Cão (Portuguese for dog)
Mita (Amharic for little one)
Aiko (Japanese for love)
Bijoux (French for jewels)
Alma (Spanish for soul)
Erzengel (German for archangel)
Gleoite (Irish for cute)
Bellissima/Bellissimo (Italian for beautiful)
Zhestkiy/Жесткий (Russian for tough)
German Boxer dog names
The Boxer dog breed has its routes in Germany as far back as 2500 B.C. during the Assyrian Empire. Due to their long history in that area, it's appropriate to call your new pup something in the German language.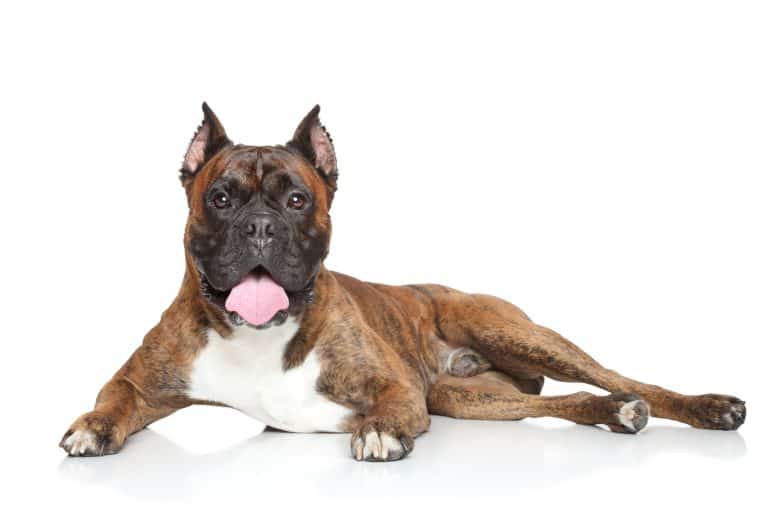 Henny
Luca
Mica
Leo
Anouk
Elya
Lian
Willy
Charli
Robin
Want your fido to sound männlich (masculine)? Read below for the best German male Boxer dog names.
Alphonse
Baldwin
Dedrick
Emmet
Felix
Gunther
Kaiser
Rolf
Sigmund
Wolfgang
How about a feminine sounding name for your Mädchen (girl) doggo? Try these German female Boxer dog names.
Amelia
Ella
Beatrix
Claudia
Lola
Heidi
Greta
Ursula
Millie
Sofie
The most popular female Boxer dog names
On this list are widely used names that can be suitable for any female Boxer dog that's easy to remember.
Stella
Xena
Roxy
Diva
Lexy
Queenie
Zelda
Ziggy
Maggie
Molly
The most popular male Boxer dog names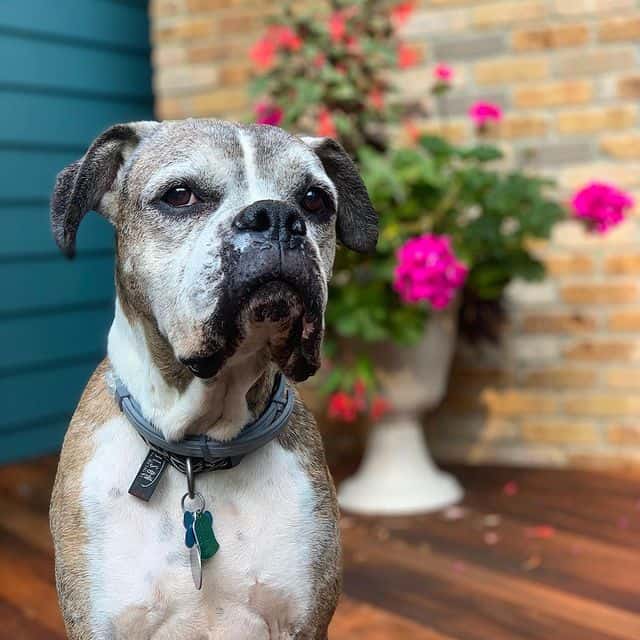 For the boys, take a glance at this list for some of the most famous Boxer dog names based on celebrities or fictional characters.
Rocky
Tyson
Zeus
Champ
Rascal
Sugar Ray
Bruiser
Cassius
Frazier
Hulk
Boxer names based on color
The Boxer only has three possible main colors: fawn, brindle, and white. Many have black, white, brindle, or fawn markings. If you have a rare black Boxer or even a Boxer mix, these names may be it.
Copper
Indigo
Butter
Coffee
Patches
Tuxedo
Night
Tiger
Dotty
Checkers
White Boxer Dog Names
Is your Boxer completely white, or has a lot of white patches on their body? Choose from the following white Boxer dog names for a perfect fit.
Marshmallow
Iceberg
Polar
Vanilla
Blanc
Ivory
Dove
Wolf
Ghost
Nimbus
Brindle Boxer Dog Names
Brindle is the most common Boxer color, so your new furry friend probably has this somewhere in their coat. Try out these names for a brown or tan pup.
Maple
Timber
Snicker
Pretzel
Coco
Fudge
Chestnut
Brownie
Topez
Woody
Cute Boxer dog names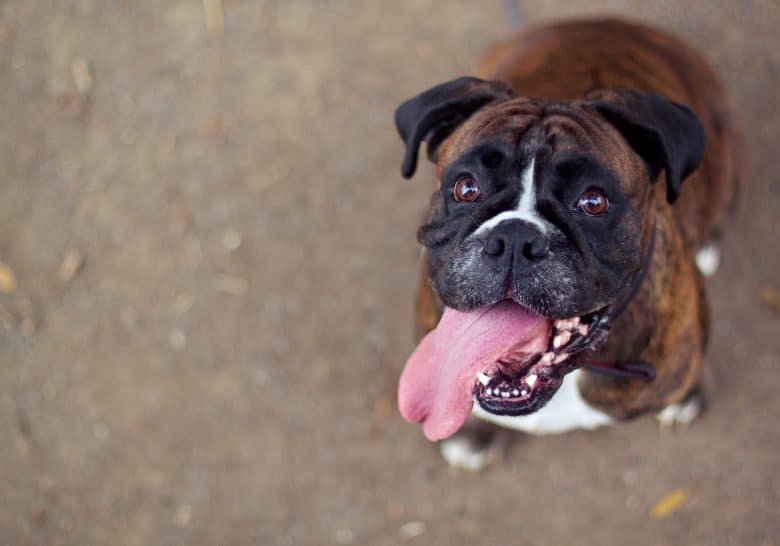 As every dog lover, we are a sucker for cute fidos, even large dog breeds. And we're the ones who know that despite their size, they deserve that adorable nickname.
Let's look at some cute female Boxer dog names.
Snowball
Princess
Ginger
Angel
Baby
Cutie
Pearl
Penny
Lady
Penelope
If you want a cute Male Boxer dog name:
Maverick
Sparky
Oscar
Jasper
Boomer
Teddy
Ziggy
Opie
Kirby
Baxter
Cool Boxer dog names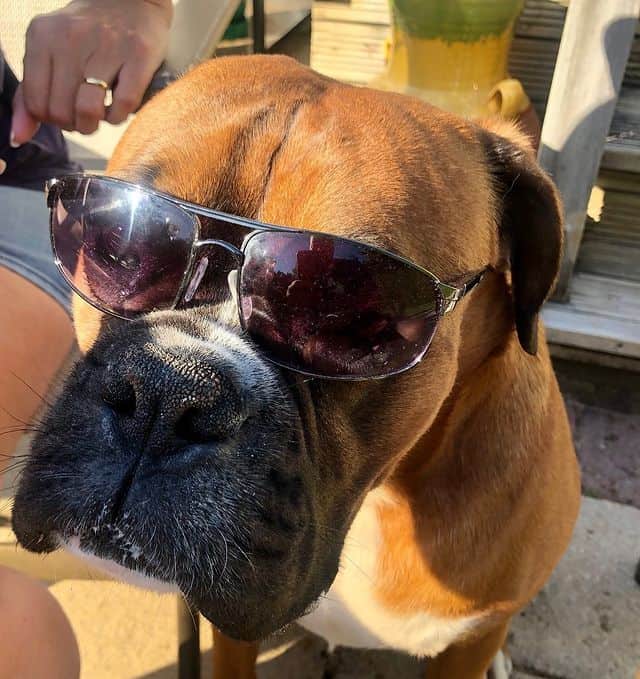 There are plenty of rebellious and cool Boxer names out there, but the following are some of our favorites.
Usually, trending names also fall under the "cool" category.
Punch
Goliath
Spike
Moose
Avalanche
Mercy
Alaska
Elektra
Joan of Arc
Starbuck
Funny Boxer dog names
Is your Boxer the kind of pup that's quirky and always giving you a good laugh? These names are to consider.
Squirt
Pee Wee
Tiny
Jelly Bean
Biggie Smalls
Underdog
Spud
Macgyver
Fabio
Chuck Norris
Pick these funny male Boxer names if you want to up the level of goofiness.
Freddie Mercury
Screech
Kanye Westie
Jimmy Chew
Uncle Bark
Mrs. Doubtfire
Urkel
Chickpea
Zipper
Tic Tac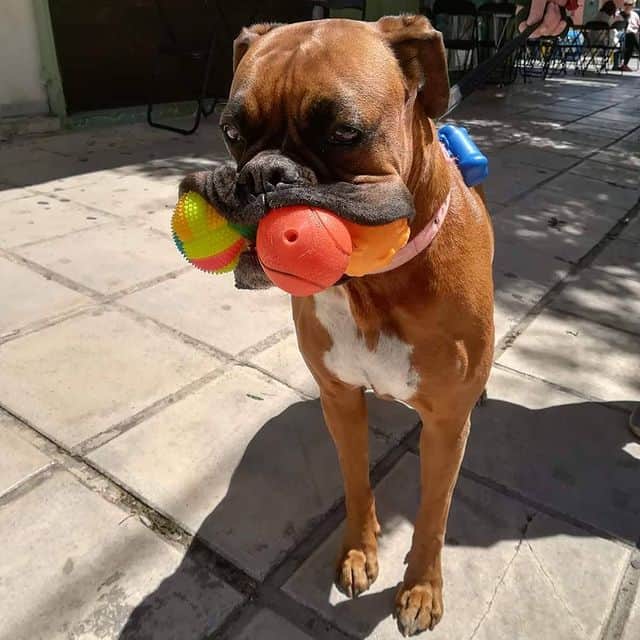 If you have a female dog with a funny bone:
Mouse
Grandma
Kimmy Schmidt
Spanx
Pup Tart
Lady Rover
Mary Puppins
Miss Havisham
Liz Lemon
Suffragette
Don't miss out: 400+ Fun Names You'll Love For Your Dog
Unique Boxer names
Does your Boxer dog stand out from the doggy crowd? Then that pooch deserves a special moniker.
Twilight
Mimosa
Bess
Sakari
Rye
Nutella
Kola
Shady
Rori
Butterscotch
Tough Boxer dog names
Boxers and other similar size dogs, like the German Shepherd and Labrador, have no problem looking tough, so a name that exudes power and strength will fit this breed perfectly.
Tank
Hercules
Thor
Legend
Atlas
Alex
Indy
Lara
Juno
Cleo
Strong Boxer names
When choosing a strong name, it's a good idea to pick between a list of gods, goddesses, characters from movies, or names with strong consonants like S and R.
Let's take a look at these strong Female Boxer dog names.
Artemis
Athena
Harley
Astra
Jinx
Akira
Raven
Boncho
Freya
Cinder
Do you have a male dog? Try out these strong male Boxer dog names.
Ares
Archer
Griffin
Holt
Ryder
Zane
Samson
Brutus
Axel
Blake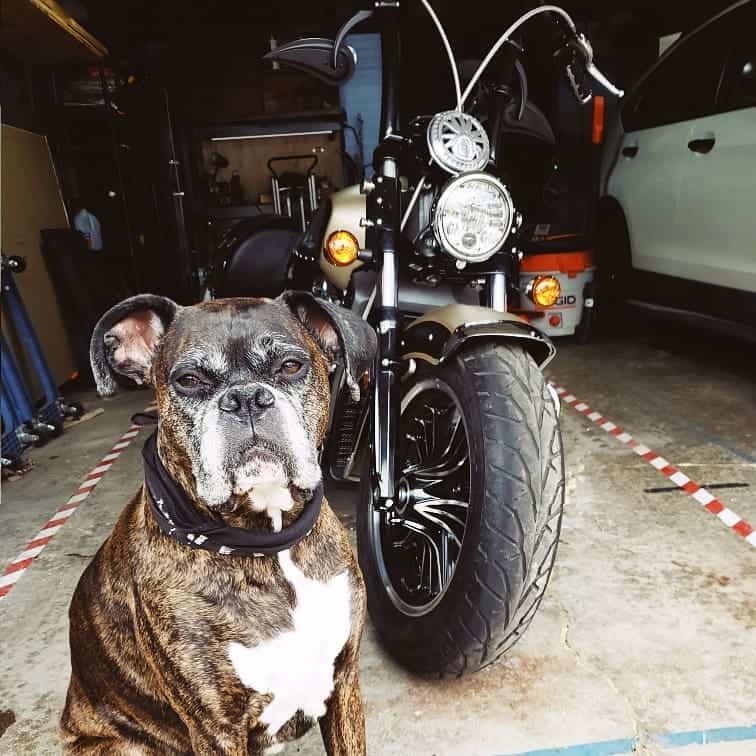 Badass Boxer names
Boxers are the best dogs to give a badass name because their height, weight, and appearance prove they aren't the type of pooch that messes around.
Mike Tyson
T-bone
Rambo
Trapper
Rocco
Roxanna
Dr. Doom
Bane
Hurricane
Diesel
What should I name my Boxer?
All dogs are exceptional, and each come with their own qualities and personalities.
Choosing the right name for your Boxer puppy was probably more complicated than you realized because this name will follow them for the rest of their life.
We hope that the above name suggestions point you in the right direction. What's your Boxer's name? Let us know in the comments.
Reference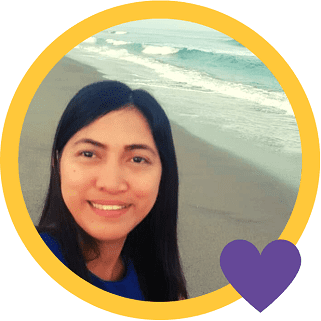 Cess is the Head of Content Writing at K9 Web and a passionate dog care expert with over 5 years of experience in the Pet Industry. With a background in animal science, dog training, and behavior consulting, her hands-on experience and extensive knowledge make her a trusted source for dog owners.
When not writing or leading the K9 Web content team, Cess can be found volunteering at local shelters and participating in dog-related events.