Last Updated on April 20, 2023
Choosing your Chihuahua's name can be fun–or daunting. If you're indecisive, picking the right name for your puppy can feel impossible.
Or maybe your Chi is so cute that you can't come up with a name perfect enough for your itty-bitty pup.
Trust us, we know the struggle. That's why we've compiled this list of the best Chihuahua names. Let's hop to it!
What's a good name for a Chihuahua?
When it comes down to it, there is no one "perfect name" for your Chihuahua. The best names are mostly a matter of personal preference, but we have some practical advice for you to consider.
Shorter, simpler names are ideal. Not only will they fit on a dog tag or collar, but your Chi-Chi puppy will have an easier time remembering 1-3 syllable words.
You might also consider an uncommon name for your Chi. Imagine if we all named our dogs "Fido." Can you envision the chaos at the dog park when one owner calls their Fido, and all the Fidos come running?
The same principle applies to names that sound like commands. If you plan on teaching your dog how to "release," you should probably avoid naming her "Elise."
It'll be all too easy for your little dog to get the two words confused.
Chihuahua name trends
So, how do dog lovers draw inspiration for their dog's name?
Some owners may use their pup's personality as a starting point. For others, their canine's size and appearance give them a stroke of genius. Watch this short video all about Chihuahuas for a little inspiration of your own:
You can also look to vintage-inspired names for your Chihuahua. Names like Opal and Oliver are both classic and timeless.
Want to liven it up a bit? Use your favorite foods as a sounding board. After all, there's nothing cuter than introducing your Chi-Chi as Nacho or Oreo.
Famous Chihuahuas: What do the stars name their Chi dogs?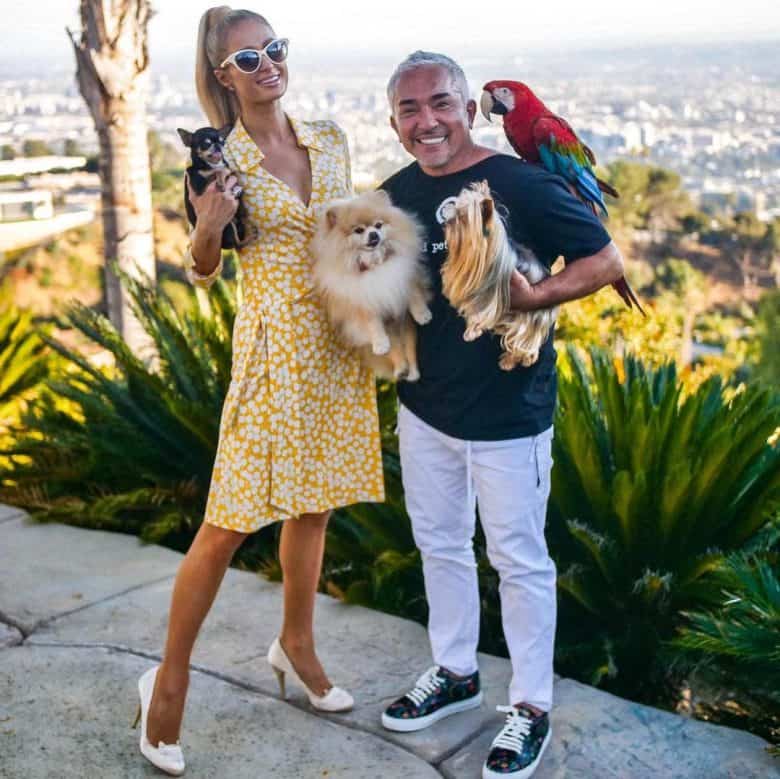 Chihuahuas have a special place among Hollywood's elite. You can always look to A-list celebrities and their famous Chihuahuas for ideas.
Tinkerbell and Bambi: Paris Hilton's red-carpet-worthy Chis
Gidget: the former Taco Bell mascot and arguably the most recognizable Chihuahua on our list
Coco: Cesar Milan's well-behaved Chihuahua from the hit show Dog Whisperer
Perhaps movies are more your jam? Walt Disney's Oliver and Company featured a scrappy Chi named Tito, while Bruiser stole the screen in Legally Blonde.
And who could forget Chloe and Papi from Beverly Hills Chihuahua?
If none of these quite hits the mark for you, why not draw inspiration for puppy names from social media? Popular Chis on Instagram boasts names like Chowder, Lu-Seal, and even Mr. Miyagee!
Best Chihuahua dog names
Now the moment you've been waiting for … a roundup of all the best Chihuahua names!
Top 10 cutest names for Teacup Chihuahuas
Chihuahuas are literally the tiniest dog breed in the world. It only makes sense that they'd have a pint-sized name to match their pint-sized frame!
Button
Minnie or Mini (perfect for a teacup Chihuahua!)
Peanut
Munchkin
Nugget
Peewee
Pixie
Squirt
Tiny
Penny
Charming color-inspired names for your Chihuahua
Still don't feel like you've struck gold on a Chi name? Why not take your inspiration from the color spectrum? Here are a few unique names you'll love:
Midnight
Lavender
Sienna
Cyan
Smokey
Mauve
Saffron
Hazelnut
Azure
Snowflake
Violet
Mocha
Ruby
Amber
Flame (a fiery name to complement their fiery spirit)
Top names for long-coated Chihuahuas
Proud of your Chihuahua's luscious locks? Give them a name that does their mane justice!
Cuddles
Duchess
Feathers
Floof
Furby
Poof
Ruffles
Shaggy
Silky
Snuggles
Chihuahua names all the way from Mexico
Of course, you could always pay homage to your Chi's Mexican roots. Some Chihuahua lovers choose Spanish names or Mexican monikers for their small dog.
Check out these 10 popular male Mexican- and Spanish-inspired names:
Tito
Chico
Rico
Amigo
Pedro
Taco
Burrito
Nacho
Tabasco
Carlos
And here are 10 more for the lady Chihuahua in your life:
Guadalupe
Luna
Coco
Chica
Chiquita
Frida
Gabriela
Tequila
Margarita
Paloma
Funny Chihuahua names for the humorous dog owner
Want a Chi-Chi name that evokes laughter? Try these ironic and goofy names!
Admiral
Atlas
Atom
Avalanche
Avocado
Axe
Axel
Bandido
Barracuda
Batman
Bear
Biceps
Big Mac
Biggie
Bingo
Biscuit
Blimp
Boomer
Boss
Boxer
Breaker
Broccoli
Brownie
Bruiser
Brute
Brutus
Bull
Bullet
Butch
Butter
Caesar
Calamari
Canyon
Cappuccino
Carbon
Carrot
Cerberus
Chalupa
Cheddar
Chicha
Chicken
Chief
Chimichanga
Chorizo
Chuckle
Clementine
Comma
Confetti
Cookie
Cracker
Crumb
Cujo
Cumin
Cupcake
Curry
Cyclops
Dane
Dart Vader
Diesel
Dino
Dogzilla
Domingo
Doodles
Dot
Dragon
Duke
Durango
Dust Ball
Electron
Elf
Enchilada
Epic
Everest
Fajita
Fang
Ferrari
Giant
Giggles
Gladiator
Goliath
Gremlin
Growler
Gunner
Ham
Harley
Hatchet
Hercules
Hooch
Hulk
Hunk
Hunter
Inferno
Iron
Jell-O
Jumbo
Kahlua
Kernel
Killer
King
King Kong
Kong
Krusty
Lemon
Leon
Loch
Macho
Mack
Mad Max
Magnus
Marble
Menudo
Microbe
Microchip
Milkshake
Moby Dick
Moose
Mouse
Mustang
Napoleon
Omelette
Pea
Pepper
Pinhead
Pocket
Pooper
Pork
Prince of Barkness
Queso
Quiche
Rage
Ram
Rambo
Ranger
Rebel
Rex
Ricotta
Robocop
Rocky
Rogue
Sable
Sarge
Scar
Scrappy
Shrek
Slammer
Snake
Snuggles
Spaghetti
Spike
Staple
Steel
Stilts
Sumo
Tango
Tank
Thimble
Thor
Thumbelina
Tiger
Tinker
Tinkerbell
Tiny-Tot
Titan
Tofu
Tomato
Tooth
Tortilla
Tower
Trinket
Trout
Turkey
Tusk
Tyson
Whale
Whopper
Wolverine
Xena
Yoda
Zelda
Zeus
Unique Chihuahua dog names for trendsetters
Are you looking for an unconventional name for your Chi? Look no further!
Abbie
Aiko
Angie
April
Asterix
Baby
Barbie
Bel
Betty
Billy
Bitts
Blondy or Blondie
Britney
Burton
Casey
Chloe
Diva
Farrah
Fido
Fiti
Gretel
Gus
Honey
Ipod
Iris
Isko
Katie
Kiko
Melody
Mia
Monkey
Nancy
Nena
Niko
Ozzy or Ozzie
Pearly
Perrie
Pippo
Pitt
Punk
Queen
Saki or Sake
Tita
Trina
Tyrina
Wendy
Badass Chihuahua names for the spunkiest pups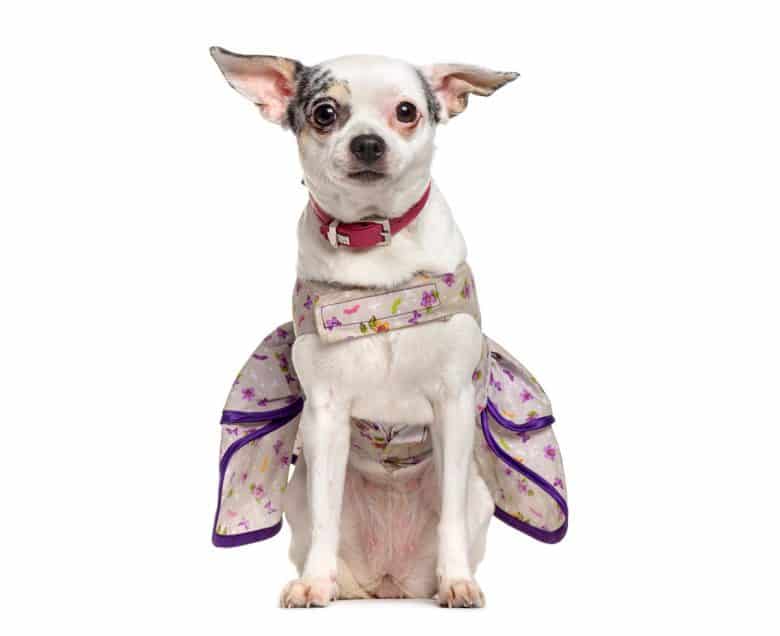 Your Chihuahua may be small, but he's no slouch! Give him a name to match that fierce personality.
Ajax
Amazon
Ares
Axle
Blake
Bonnie
Borden
Bruno
Buster
Clyde
Dagger
Devil
Dizzy
Habanero
Fenris
Jaws
Jaxon
Khan
Lex
Loki
Magnum
Nero
Razor
Ripper
Shredder
Spaz
Spicey or Spicy
Splinter
Stud
Thunder
Turbo
Vlad
Warrior
Zabine
Cool names for the cool girl or boy Chihuahua of your life
For a noble name without much fluff, try one from this list:
Apollo
Artemis
Athena
Carmen
Caspar
Damian
Gabriel
Gavin
Hera
Hermes
Jace
Joyce
Mikel
Octavia
Regina
Sassy
Skylar
Tristan
Venus
Veronica
Vivian
Weston
Zoey
Best male and female Chihuahua names
You may want a name that suits your dog's gender. Here are 250 more Chihuahua names for girl and boy Chi-Chis.
Top 110 girl Chihuahua names in alphabetical order
Abby
Alexa
Alley
Angel
Annabelle
Annie
Athena
Belle
Bessie
Bindy
Bitsy
Blondie
Boo Boo
Bubbles
Buffy
Buttercup
Candy
Caramel
Casey
Cassy
CeCe
Chanel
Charlie
Charlotte
Chloe
Chiffon
Christina or Chrissy
Cinnamon
Coco
Daisy
Dakota
Darla
Dixie
Duchess
Elise
Elle
Emma
Evelyn
Farrah
Foxy
Frankie
Frenchie
Genie
Giggles
Gigi
Ginger
Giselle
Gracie
Gucci
Gumdrop
Havana
Honey
Hope
Indigo
Ivy
Izzy
Jasmine
Jewel
Juliet
Justice
Karma
Kaya
Layla
Lexi
Lexus
Lilac
Lilly or Lily
Lolita or Lola
Lucy
Lulu
Luna
Mary Jane
Mercedes
Mika
Missy
Mocha
Molly
Mona Lisa
Monroe
Muffin
Nala
Paris
Peaches
Penelope
Penny
Petunia
Pinkie
Piper
Polly
Princess
Queenie
Rainbow
Rose or Rosie
Roxy
Sadie
Simone
Skittles
Stella
Sugar
Sweet Pea
Tahiti
Tequila
Tinkerbell
Tulip
Twinkie
Venti
Violet
Vuitton
Yasmine
Zoey
Top 110 boy Chihuahua names in alphabetical order
Aaron
Ace
A.J.
Alex
Ash
Ashton
Amos
Astro
Bailey
Bandit
Benjamin or Benji
Bentley
Bert
Biscuit
Blake
Boss
Benny
Buzz
Boo Boo
Bruno
Bruiser
Butch
Cash
Casper
Charlie
Chief
Chico
Chip
Colt
Cooper
Denny
Dexter
Devil
Dobby
Dynamite
Elmo
Elroy
Elvis
Ernie
Felix
Fizz
Fritz
Gizmo
Ham
Handsome
Hero
Huck
Hugo
Ice
Iggy
Jack
Jaden
Jag
Joey
Jojo
Kenju
King
Kong
Kaine
Lad
Lion
Louie
Lucky
Luke
Mack
Marley
Max
Mickey
Might
Milo
Mini
Nemo
Night
Ninja
Nitro
Oliver
Oppie
Oscar
Otis
Paw-Paw
Peanut
Popeye
Prancer
Quincy
Ralph
Ranger
Rebel
Rex
Ringo
Roscoe
Rover
Sammy
Scooby
Scooter
Sesame
Simba
Slasher
Socks
Spots
Stevie
Tango
Teenie
Thor
Thrasher
Tiny
Tom-Tom
Tucker
Waffle
Zeus
Ziggy
What should I name my Chihuahua?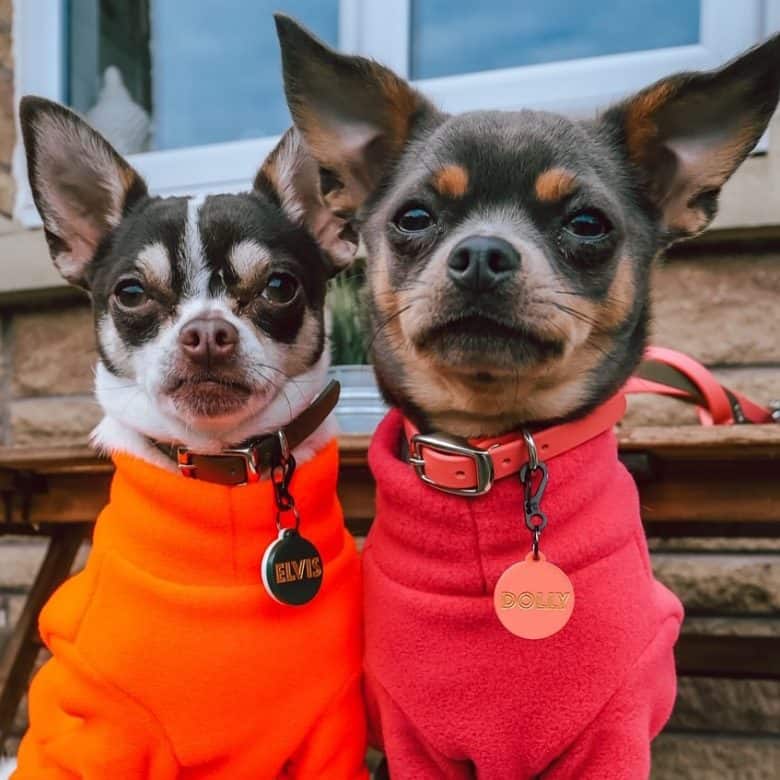 With all of these names on our list, you've got more than enough to pick from.
Start by deciding on your favorite categories. Popular names are well-loved for a reason, but maybe you prefer timeless vintage or quirky food-inspired.
Then, you can narrow down your top choices based on male or female dog names.
So, which Chihuahua names resonate with you most? Share your favorites in the comments.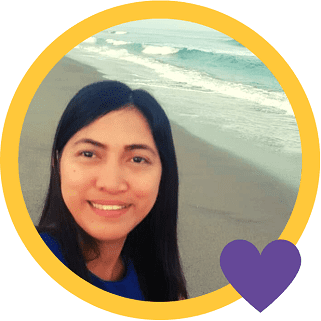 Cess is the Head of Content Writing at K9 Web and a passionate dog care expert with over 5 years of experience in the Pet Industry. With a background in animal science, dog training, and behavior consulting, her hands-on experience and extensive knowledge make her a trusted source for dog owners.
When not writing or leading the K9 Web content team, Cess can be found volunteering at local shelters and participating in dog-related events.