Last Updated on April 19, 2023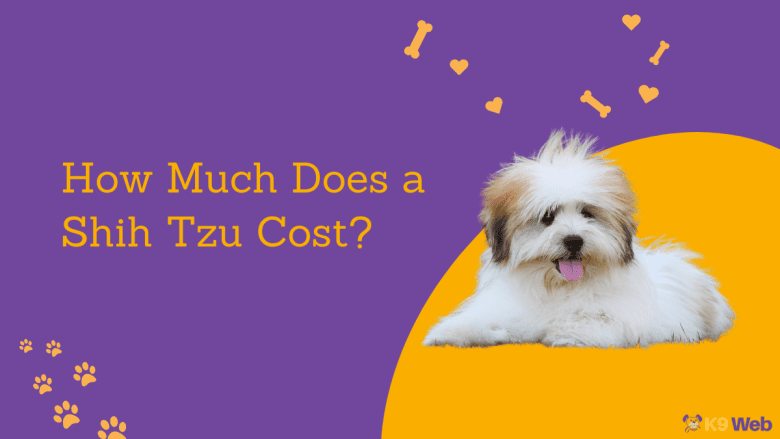 Shih Tzus are popular companion animals, beloved for their small size and friendly demeanor. They vary in price, with the cost of one of these gorgeous puppies influenced by many factors.
The location of your dog, the breeder's reputation, the coat and color, and the parent dog's lineage will all influence the price of your Shih Tzu puppy.
Keep reading to find out exactly what these dogs cost.
How Much Does a Shih Tzu Cost?
Shih Tzu puppies sit in a price range of between $500 and $1,600, with the average price of one of these beautiful dogs being around $850. The most expensive purebred Shih Tzus can cost about $6,000.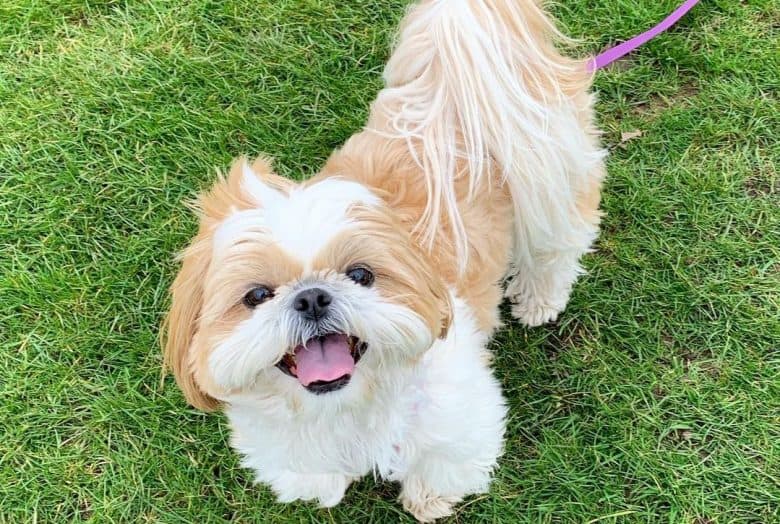 Should you buy a Shih Tzu puppy or an older dog?
Most people prefer to get a Shih Tzu puppy over an older dog; they are more expensive. Also, puppies sold with future breeding rights or championship lines intended for show purposes will be more expensive.
If you're not interested in showing or breeding your pet, you don't need to invest in these dogs.
Instead, adopting an older Shih Tzu dog from a rescue center might be a good option for a family pet, as you'll already get an idea of his temperament and any potential health problems.
Are small Shih Tzu dogs more expensive than large ones?
Teacup Shih Tzus are significantly more expensive than regular Shih Tzus. As the name suggests, Miniature or Teacup Shih Tzus are small enough to fit into a china teacup.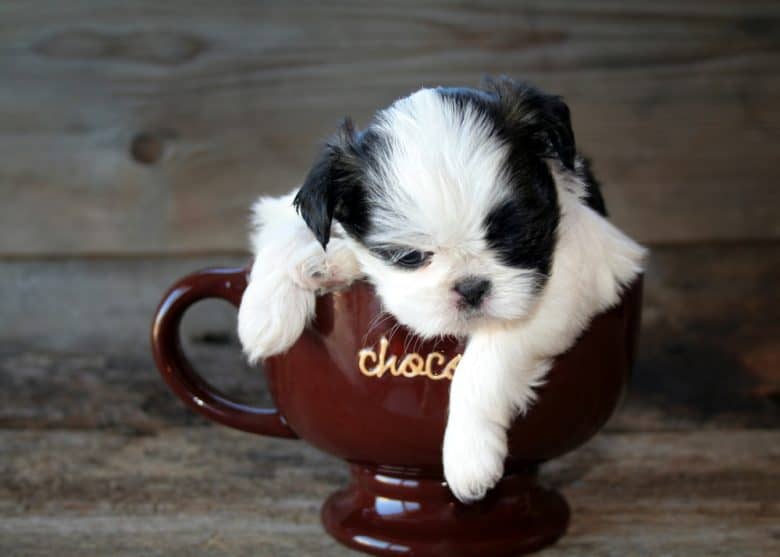 Shih Tzu dogs generally stand just six inches (15 cm) tall and weigh no more than 7 pounds (3 kg). This makes them relatively smaller than regular Shih Tzus, which reach 10 inches (25 cm) in height and weigh between 9 and 16 pounds (4 and 7 kg).
How much do Shih Tzu dogs cost from breeders?
Shih Tzu puppies from breeders registered with the American Kennel Club won't typically cost less than $1,200. You can expect to pay more for dogs from championship lines or with rare colors.
As small dogs Shih Tzus do not have large litters, giving birth to only three pups at a time, so it makes sense that these puppies are pretty expensive.
Breeders can spend months planning and a significant amount of money pairing up the parent dogs, which is reflected in the cost. Also, puppies from registered breeders will always come from parents who have undergone various health checks, costing a breeder about $3,000.
The breeder should also be able to tell you about the parent, and even grandparent, dog's temperament, and personality. While every dog is unique, this will help you determine if the puppy will likely fit in well in your home, particularly if you have other dogs or kids.
What is included in the Shih Tzu price?
The price of a Shih Tzu puppy from a breeder should include their first set of shots, deworming, and microchipping, but usually excludes spaying or neutering fees. To get an idea of what is included or not included in the prize of your Shih Tzu, check out the below table.
| | | |
| --- | --- | --- |
| Included | Shih Tzu from Breeders | Shih Tzu from Rescue Sites |
| Contract | Yes | Yes |
| Spay/neuter | No | Yes |
| Health Certificate | Yes | No |
| Health guarantee | Yes | No |
| Age-appropriate shots | Yes | Yes |
| Deworming | Yes | Yes |
| Declaw | Some breeders | No |
| Microchip implantation | Some breeders | Some rescue centers |
| Puppy delivery | Some breeders for surrounding areas | No |
| Lifetime support | Yes | No |
| Care package | Some breeders | No |
How to find a reputable Shih Tzu breeder and avoid puppy mills
Be wary of Shih Tzu puppies with a price that seems too good to be true, as the likelihood is that is the case. Puppies for sale on Craigslist, from unlicensed breeders, or at pet stores can come with various health problems.
While they may have a lower price to start, they can end up costing you more in the long run.
If the parent Shih Tzu dogs have any genetic issues and have not been health checked, these problems will likely also present in their puppies. As a result, be sure to ask for any health evaluations on the parent dogs. Shih Tzu breeding dogs need to be evaluated by an ophthalmologist every year.
Ask plenty of questions from your breeder to establish if they are reputable or just in it to make a profit. A good Shih Tzu breeder will have no hesitations about answering your questions or letting you visit the parent dogs, the puppies, and the environment in which they are kept.
Also, be sure to check any online reviews about a breeder before purchasing. The American Shih Tzu Club will also provide a list of recommended breeders in your area.
What Does It Cost to Rescue a Shih Tzu dog?
Adoption can be a more affordable way of acquiring a Shih Tzu. Rehoming fees for a rescue pet tend to sit between $50 and $500. These dogs have generally been vet-checked, and the cost includes their vaccinations, microchipping, and deworming.
Some adoption centers also include the cost of spaying or neutering the dog in their adoption fee.
You may be wondering, are Shih Tzus from rescue centers purebred dogs? Bear in mind that when rescuing a Shih Tzu, the adoption agency might not always be able to advise you on your dog's lineage and sometimes can only give their best guess at the dog's breed.
If you are happy with a mixed breed Shih Tzu, then rescuing a dog can be a fantastic way to go. Not only will you get a pup for a fraction of the price than buying one from a breeder, but you'll also be giving a dog a second chance at life.
Factors that Impact the Cost of a Shih Tzu
Numerous factors will affect Shih Tzu puppy prices. These include the following:
1. Shih Tzu's Age
Most people want to get a dog as young as possible. Thus it makes sense that the younger the puppy, the more expensive he will be.
2. Purebred or Mixed Shih Tzu
Mixed breed Shih Tzus should be cheaper than purebred dogs. Shih Tzus are often mixed with other breeds, including the Border Collie, Chihuahua, Maltese, Lhasa Apso, or Poodle, to create a range of adorable crossbreeds.
Also read: 36 Most Popular and Adorable Shih Tzu Mixes
3. Shih Tzu's Bloodline and Breeder's Reputation
Shih Tzu puppies from award-winning show-quality dogs and a well-known breeder will be significantly higher in price.
That said, these breeders do generally spend considerably more money investing in their dogs and puppies, so this can be money well spent.
4. Registration papers/pedigree of a Shih Tzu puppy
Breeders that are part of registries like the AKC or CKC will be able to supply you with registration papers for your pet.
The cost of registering your Shih Tzu puppy with these organizations will be added to the fee of your pup, making dogs from these breeders more expensive.
5. Shih Tzu's Gender
Female Shih Tzus are typically more expensive than male Shih Tzus because of the future breeding potential of these dogs.
6. Shih Tzu's Coat Color and Markings
Coat color trends can change rapidly, and it depends on the flavor of the month as to what colored puppy will be more in demand and thus more expensive.
Puppies with rare coat colors will naturally be more expensive. Shih Tzus with bright colored coats like white, cream, and gold are typically $100 to $200 more expensive than dogs with dark brown or black coats.
Also read: The Classifications of Shih Tzu Colors
7. Health Screenings and Medical Expenses of a Shih Tzu pup
Reputable breeders will have the parent Shih Tzu dogs pre-screened for any genetic diseases they could pass down to their puppies. They will also have the puppies evaluated and tested for any medical conditions.
Good breeders will also send their puppies for their first vaccinations, deworming, and possibly even microchipping.
While all these costs make the puppies more expensive, it can save you money in the long run, knowing your Shi Tzu dog is free from many common health problems.
8. Shih Tzu's Training and Socialization
Some breeders will invest money in training and socializing their puppies before going off to their new homes.
This training will increase the cost of your Shih Tzu puppy, but you'll likely get a better behaved dog and won't have to spend as much time and money on training later down the line.
9. Breed Popularity in the Buyer's Location
The local supply and demand in your area will also influence the price of your Shih Tzu puppy. These small dogs tend to be more popular in cities and towns, where people look for tiny pets that can live in apartments.
Shih Tzu Long Term Ownership Costs
Long-term ownership costs for your Shih Tzu cover everything you need for your dog, including medical bills, training, pet supplies, food, and grooming.
The veterinary costs for a Shih Tzu
Don't forget that every dog will have medical expenses during its lifetime. In the first year of your Shih Tzu, you can expect to spend around $590 on veterinary care.
These include three trips to the vet for checkups and vaccinations, heartworm medication, and flea and tick preventative medications.
Every year thereafter will set you back around $465 while your pet is still a puppy or $125-$265 for an adult Shih Tzu. This would cover your dog's annual vet visit, vaccinations, and deworming.
You might also want to consider investing in some optional vaccines for your Shih Tzu dog. If you take your dog camping or hiking often, giving him a Leptospirosis vaccine is good for him.
Suppose your pet is exposed to ticks often; for example, if you live near a wooded area or on a farm, you should also consider giving him a Lym vaccine.
It is also a wise idea to invest in medical insurance for your pet to cover any unforeseen medical procedures or emergencies which can be expensive. The average price of pet insurance covering both accidents and illness is $565 per year.
You'll also want to budget the cost of spaying or neutering your dog to prevent any unwanted puppies. This can cost between $50 and $300, with spaying a female dog being more expensive than neutering a male pet.
Shih Tzus are predisposed to developing certain health conditions, many of which are genetic. Here are some of the more common health issues with this dog breed and what the treatment costs would be:
Brachycephalic syndrome: $250-$3,000
Patellar luxation: $300-$2,000
Collapsing trachea: $250-$4,500
Eye problems like Keratoconjunctivitis Sicca (dry eye) or Entropion: $100-$1,200
Dental disease: $400-$800
Hip dysplasia
Back problems
Arachnoid Cysts
Distichiasis and Ectopic Cilia
Fold Dermatitis
The Cost of Feeding a Shih Tzu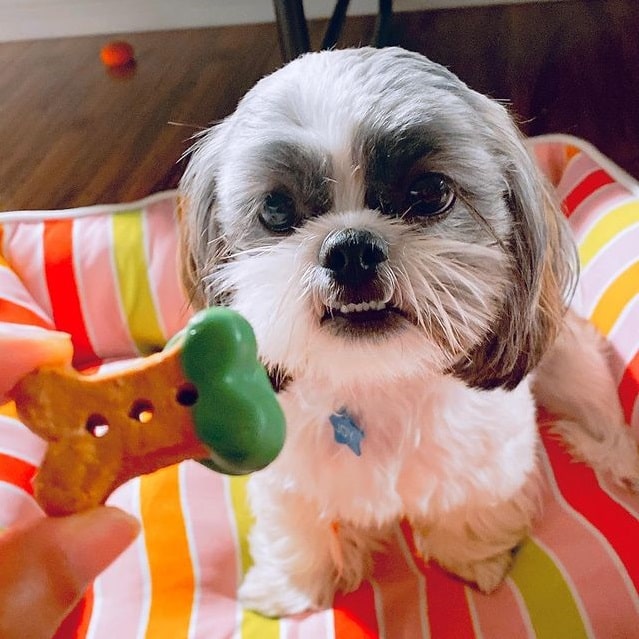 As Shih Tzus are small dogs, it doesn't cost a lot to feed them. Shih Tzu puppies eat about 70 pounds (32 kg) of dog food in a year, which will cost between $50 and $130.
As adults, these pint-sized pooches consume about 90 pounds (41 kg) of dog food which will also cost between $50 and $135.
You want to buy high-quality food that will supply your pet with a balanced nutritional diet to support their whole body health.
You also want to set aside some funds for buying treats for your pet. These will cost about $150 a year if you give your dog one treat a day for a year.
The cost of supplies when welcoming a Shih Tzu
You'll need to buy certain supplies when purchasing a Shih Tzu.
These include essential items like collars, leads, harnesses, food and water bowls, poop bags and a pooper scooper, beds, and blankets. You'll also need home grooming supplies like shampoo, nail clippers, and dog brushes.
These essential supplies can set you back between $150 and $650 in your first year of being a Shih Tzu owner. Every year thereafter these costs should decrease.
You won't need to repurchase everything but might just need a few new toys. For every year of your dog's life, you will likely spend between $55 and $260 on pet supplies.
You may also need to budget for more expensive once-off items like a dog pen or crate, clothing, and fences.
Additional costs to consider for a Shih Tzu
There are a number of other costs to consider during your Shih Tzu's lifetime. These can include the following: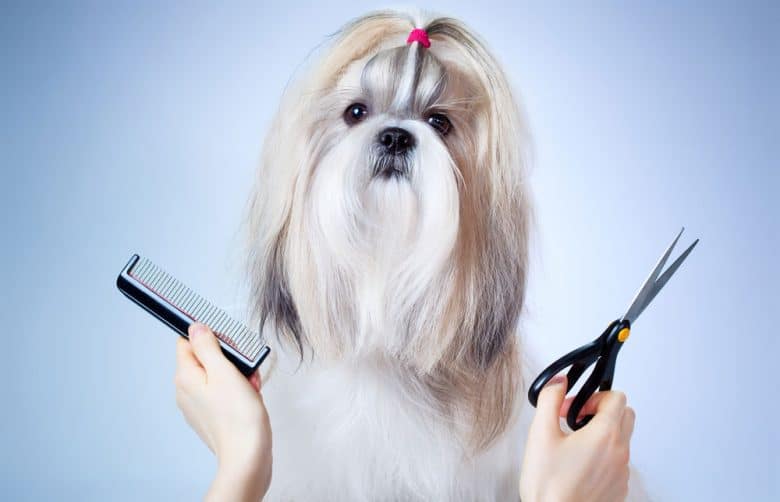 1. Shih Tzu grooming: The Shih Tzu coat requires a fair amount of care. You will need to take your pet to a professional groomer between four and eight times a year, with each visit costing between $40 and $60. Your dog will be bathed and brushed at the groomer, have his hair brushed and trimmed, teeth cleaned, and nails clipped.
You might also choose to have your Shih Tzu's coat cut into a cute style or straightened, which would be an additional cost.
Also read: The Best Shih Tzu Haircuts
2. Dog boarding: If you travel a lot, you may need to send your pet to a kennel or boarding center. Alternatively, you can also hire a pet sitter to take care of your pet in the comfort of your home. This will cost between $25 and $85 a day. These costs can go up significantly over busy periods like holidays.
3. Training: Many people want to know does a Shih Tzu need training? Most Shih Tzus are pretty well-behaved and don't need extensive training. However, a few socialization classes to get your puppy used to other people and dogs is always a good idea. Five weekly one-hour sessions will cost between $150 and $200.
4. License: Some states require that you have a license for every dog you own. Failure to get a license can result in severe fines. These dog licenses cost about $10 to $20. If your dog is not spayed or neutered, this cost can be a bit higher.
5. Microchip: Microchipping your dog will help you to be located if your dog gets lost. This will give you peace of mind for the low cost of between $25 and $50.
6. Dog walking: Shih Tzus have moderate energy levels, requiring about 30 minutes of exercise each day. If you work all day, you may want to hire a dog walker who can give your dog a bit of exercise and stimulation. For this service, you can expect to pay between $15 and $25 per walk.
Frequently Asked Questions (FAQs):
What are the yearly and monthly costs of a Shih Tzu?
The cost to own a Shih Tzu in the first year is around $2,570, as you need to account for buying all new supplies for your brand new family member.
After that, you can expect to pay about $1,180 per year or $98 a month to keep your dog healthy and happy. This means that over your dog's entire lifespan, you will spend around $17,910.
What are great names for a Shih Tzu?
Have you decided to buy a new Shih Tzu puppy and now need the perfect name for your new pet. These lion dogs with their cute squished faces were once the companion pets in the palaces of China, and so they need a name that matches their dignified heritage.
Discover some of our favorite imperial Shih Tzu names for your dog here.
Can You Afford a Shih Tzu dog?
These highly intelligent dogs make great family pets that adapt well to various environments, including apartment-style living.
They have fun-loving personalities, are easy to train, and don't require much exercise, making them a great breed for first-time dog owners and people looking for a loveable lap dog.
Depending on if you get your dog from a breeder or rescue a Shih Tzu, you can expect to pay between $250 and $3,000 on one of these dogs.
Exactly how much you spend will be influenced by the parent puppy's pedigree, the breeder's reputation, the size and color of your dog, and various other factors.
In addition to the initial purchase price of your Shih Tzu puppy, you'll also need to budget for pet supplies, training, grooming, food, toys, and treats. In addition, this breed is predisposed to several genetic conditions that can cause those medical expenses to pile up.
Did you decide that the Shih Tzu is the breed for you? We'd love to know all about your dog and where he came from. Tell us the story of your furry family member in the comments below.
Further reading: The Price of Some other Pint-sized Pups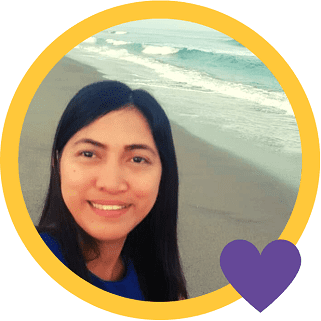 Cess is the Head of Content Writing at K9 Web and a passionate dog care expert with over 5 years of experience in the Pet Industry. With a background in animal science, dog training, and behavior consulting, her hands-on experience and extensive knowledge make her a trusted source for dog owners.
When not writing or leading the K9 Web content team, Cess can be found volunteering at local shelters and participating in dog-related events.