Last Updated on April 20, 2023
Ready to welcome a new Shih Tzu puppy into your home? Finding the perfect name for your furball can be intimidating and stressful.
But we have some ideas that can come from your pet's appearance, personality, or history. Even the breed name itself can serve as a jumping-off point, like Little Lion.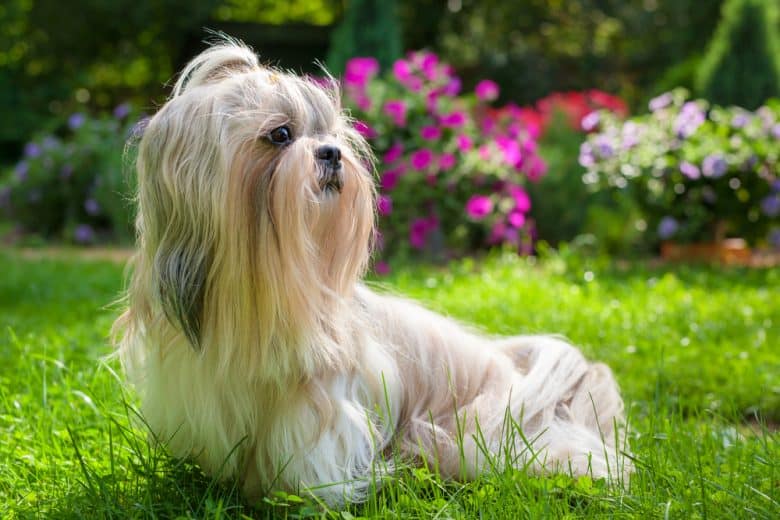 Keep reading so we can help you decide on which Shih Tzu name works best for your pup!
What's a good name for a Shih Tzu?
Shih Tzus are an ancient Tibetan breed developed in China, where they were once an esteemed palace pet.
These Lion Dogs with cute, squishy faces followed at the heels of emperors. And as small dogs, they were worn in the sleeves of the fashionable elite when traveling.
Other than their size, they're also known for their flowing coats and playful nature.
People tend to give this dog breed long and multisyllabic distinguished names because of their regal origin and elegance.
BUT we recommend naming your fido up to three syllables max, so it's easy to say and your pup can remember it easier.
Repeating your doggo's name whenever you give a command, while playing at the doggy park, when calling her for mealtime, or during training will help her remember her name faster.
So you would want something that rolls off your tongue.
Other paw parents give their pet a long name on paper or records but call them with a one- or two-syllable nickname.
Also, go for Shih Tzu names that you'll be comfortable to say out loud in public. One that's not offensive for older people and children.
Speaking of training, steer clear of names that sound like basic commands such as sit, stay, up, or lay down.
It's also best to pick a name that you can use while being stern or if you just want to cuddle. The point is to be clear so your Shih Tzu won't be confused.
These are the factors worth considering before giving your Shih Tzu dog a name. But you can watch this video for more advice and tips on teaching your canine friend her Shih Tzu name:

Famous Shih Tzu dog names
The Shih Tzu dog breed has been quite popular in China, Europe, and the US, and that's why it's no surprise that celebrities own them, as well.
Did you know that this pooch is the 20th most popular dog in America today?
They're adorable toy canines that run around the mansion of many Hollywood stars. You may have seen Sophie Choudry's Tia, but you can also check out the names these actors and actresses chose for their Shih Tzus:
Honey Child (owned by Nicole Richie)
Bing and Bong (Mariah Carey's Shih Tzus)
Bonny (Colin Farell's dog)
Munchie (Beyonce's pup)
Bella (Rebecca Mader's dog)
Moulin Rouge (Zsa Zsa Gabor's Shih Tzu)
Balmer (Bill Gates' dog)
Rusty (David Hasselhoff's pet)
Sebastian (Vanessa Williams' dog)
Harry (Geri Halliwell's fido)
Choo Choo (Queen Elizabeth's pup)
Legend (Jacinda Barrett's Shih Tzu)
Lollipop (Andie MacDowell's pup)
Panda (Betty White's dog)
Sumo (Susie Essman's Shih Tzu)
If you prefer your favorite TV show or movie, there's Snoopy from the Peanuts comic and Odie from Garfield. For films, there's Marley from Marley & Me, Bailey from A Dog's Purpose, and we all know Lassie, Beethoven, as well as Disney's Pluto.
Shih Tzus also like to be stars of their own, often even having their own social media followings. Check out this cute Shih Tzu named Gizzie dancing to Mariah Carey's All I Want For Christmas:

Some are Instagram-famous and are considered celebrities on their own. Marnie takes the top spot with 1.7M followers. And the runner up is Dougie, who's also on Facebook and YouTube.
You might also like the names of other popular Insta dog influencers like:
Munchkin (@munchkintheteddybear)
Simba (@pawsofsimba)
Ralphie & Maisie (@ralphie_the_sith_tzu)
Athena (@athena_the_shihtzu)
King Binky (@shihtzybinky)
Muffin (@muffincan)
Potato McTater (@potato_mctater)
Sparkles (@sparklesthediva)
Puchi (@fabulous_shihtzu)
Ollie (@ollieallday)
Jazzy (@shihtzujazz)
Brodie & Olivia (@brodietzusmom)
Beckett (@barks4beckett)
Koki (@kokistateofmind)
Teddy (@teddy_shih_tzu)
Gigi (@gigi.lerma)
Akasha (@loveakasha)
Top female Shih Tzu names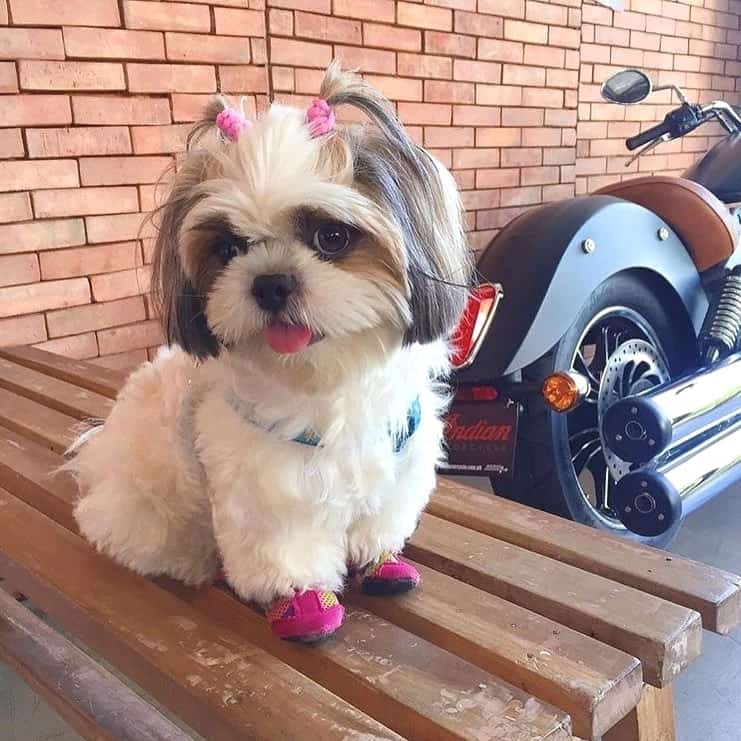 Since this dog breed has been associated with royalties, queen-worthy names make an excellent choice for a girl Shih Tzu puppy.
Here are a few female dog names you might like:
Isabel
Charlotte
Grace
Victoria
Penelope
Lucy
Juliet
Gloria
Elizabeth
Empress
Duchess
Lady
Gigi
Petunia
Zoey
Paisley
Sienna
Jojo
Pippa
Princess
Queenie
Baroness
Starlet
Top male Shih Tzu dog names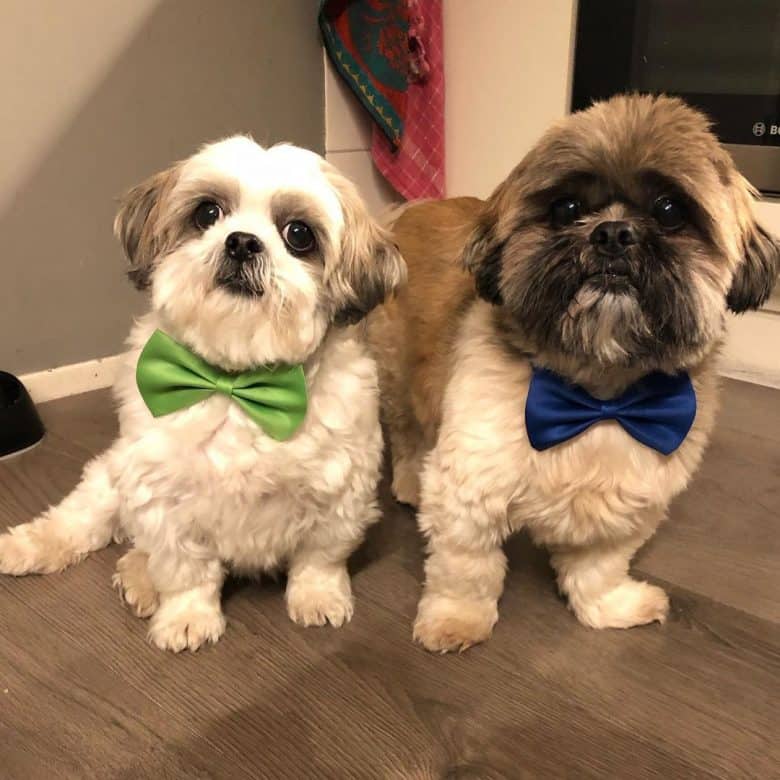 We can't forget about the boys. Male dog names also reflect this breed's formal, dignified nature. Here are some suitable male Shih Tzu names for your furball:
Admiral
Adonis
Alfie
Archer
Beau
Benji
Caesar
Charlie
Dougie
Eddie
Harry
Leo
Lion
Magnum
Mercury
Orion
Ralph
Shih Tzu names based on their appearance
Characterized by big dark eyes, a flat face, button nose, and long, flowing coat, names inspired by the Shih Tzu dog's physical qualities can reflect its attractive traits:
Fluffy
Beauty
Locks
Cuddly
Pixie
Shaggy
Shih Tzu names for small dogs
Belonging to the American Kennel Club's (AKC) Toy Group, this adorable pooch only has a weight of 9 to 16 pounds ( 4 and 7 kg) and a height of 9 to 10.5 inches (23 to 27 cm) when fully grown.
This small size can inspire great names for such a cute fido. Here are some of the best small dog names for a toy breed.
Baby
Bean
Button
Impy
Jellybean
Mini
Munchkin
Nugget
Peanut
Peewee
Pipsqueak
Shorty
Squirt
Tiny
Shih Tzu names inspired by colors
Shih Tzus come in a variety of shades. Some can have a solid color, while others boast a mix of two or different colors and patterns.
We commonly see this canine with black and white fur, but they can also have brown, gold, silver, red, combined with white.
If you love your pet's hair, you may choose Shih Tzu puppy names representing those gorgeous locks or colors.
White Shih Tzu names
Whether you have a solid-colored pup or one with little patches of other shades, we should acknowledge that snow-white fur.
Bianco
Blizzard
Cotton
Dove
Frosty
Ghost
Ice
Jasmine
Lily
Marshmallow
Pearl
Snowy
Sugar
Black Shih Tzu names
One of the most common coat colors for Shih Tzus is black, but it doesn't mean they don't stand out.
Ash
Blackie
Blue
Cinder
Coal
Ember
Jet
Onyx
Raven
Shadow
Black and White Shih Tzu names
There are seven varieties of bi-colored Shih Tzus, each one mixing white with one other color. We often see black and white Shih Tzus, but no two dogs ever look the same.
Checkers
Domino
Dusky
Luna
Mickey
Oreo
Patches
Pepper
Puffin
Smoky
Starlight
Brown Shih Tzu names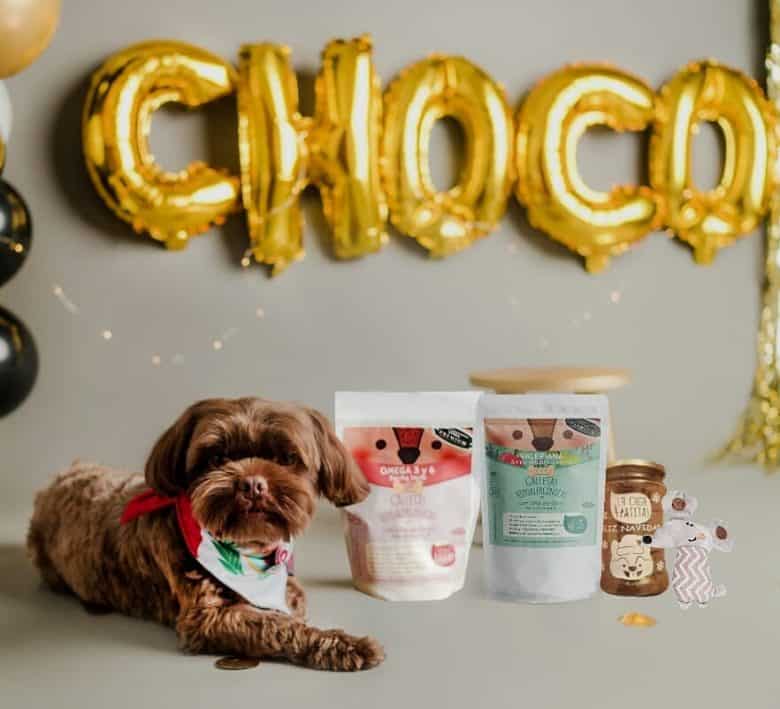 Liver or brown Shih Tzus are like cute versions of Chewbacca, which sounds adorable. And so is the name Chewie!
Bear
Biscuit
Brownie
Cocoa
Choco
Coffee
Espresso
Heath
Hershey
Hickory
Mocha
Rolo
Rusty
Snickers
Tootsie
Red Shih Tzu names
The shades of red Shih Tzus have are typically deep, dark orange. But some can be red and white. If you love that color, here are some names that say crimson:
Annie (for the little red-headed orphan Annie)
Ariel (named after The Little Mermaid)
Autumn
Burgundy
Fiona (after Princess Fiona in Shrek)
Fox
Merida (from the character in the film Brave)
Merlot
Redford
Rose
Ruby
Sangria
Scarlet
Shiraz
Valentine
Tan or Gold Shih Tzu names
Does your Shih Tzu have that light yellow or tan color giving her fur a goldish effect?
The shade may range from light gold to a deep dark beige, and it may slightly change as they get old, but it's one of their captivating colors.
Amber
Blondie
Buttercup
Caramel
Chai
Copper
Fawn
Ginger
Goldie
Honey
Sunny
Grey or Silver Shih Tzu names
Shih Tzu pups that were white at birth but had silver undertones will become more noticeable as she grew. If you think it's an attractive hue, you might like these names:
Foggy
Misty
Mouse
Spirit
Steely
Sterling
Storm
Wolf
Exotic Shih Tzu dog names
Want your Shih Tzu to stand out? An exotic name will do just that. From foreign words or names to mythological stories and biblical characters to fairytales, the list goes on! These few made our list:
Casanova
Isaiah
Kona (which means lady in Hawaiian)
Nala
Odysseus
Simba
Solomon
Chinese Shih Tzu names
This beloved Chinese lapdog often accompanies royalty and their owners in Peking courts and official events. Thus, it makes sense to choose a Chinese name for your dog.
These names can have special meanings associated with beauty and power.
If you decide on this route, just practice a bit to get the pronunciation spot on to make it legit.
Gongzhu (meaning Princess)
Nuwang (meaning Queen)
Keai (meaning Cute)
Junzhu (meaning Monarch)
Meili (meaning Beautiful)
Shunu (meaning Lady)
Zu (meaning Lord)
Bo (meaning Precious)
Shizi (meaning Lion)
Chongbai (meaning Adored)
Pengyou (meaning Friend)
Xiyue (meaning Joy)
Wangquan (meaning Royalty)
Guowang (meaning King)
Huangdi (meaning Emperor)
Huanghou (meaning Empress)
Ganqing (meaning Affection)
Qinre (meaning Affectionate)
Keai (meaning Lovely)
Heai (meaning Kindly)
Qiangda (meaning Powerful)
Jilie (meaning Fierce)
Tiao Pi (meaning Playful)
Ezuoju (meaning Mischievous)
Banlu (meaning Companion)
Reqing (meaning Warmth)
Qiang Du (meaning Strength)
Yonggan (meaning Brave)
Chundu (meaning Purity)
Kekao (meaning Trustworthy)
Cute Shih Tzu names
There's no denying that Shih Tzus are one of the cutest breeds! It just makes sense to give them a name that reflects those charming qualities.
There's Angel for their looks and Sparky for their personality, but here are more cute names that will put a smile on your face any time of day:
Bestie
Bubble
Buddy
Fifi
Gidget
Gizmo
Lollipop
Precious
Rascal
Sweetie
Elegant Shih Tzu names
You can count on Shih Tzus to be the best dog that portrays flair. We can see it from their origin, coat, movement, and even temperament.
That's why we think it's a good idea to add names that reflect elegance. If you're really proud of her classy name, have it embroidered on her towel, dog bed, bandana, or bag!
Augustus
Aurora
Barnabus
Benedict
Camilla
Chanel
Charleston
Chaucer
Duke
Gatsby
Julius
King
Lux
Stella
Top funny Shih Tzu names
Were all those names felt too serious for your little pooch? If you want to name your Shih Tzu reflecting how goofy, playful, and mischievous she is. Here are some funny names that will fit her character:
Barkley
Chewy
Chico
Cookie
Cuddles
Dasher
Diva
Doofus
Kooky
Sassy
Scoundrel
Spud
Wrecker
Ziggy
What should I name my Shih Tzu?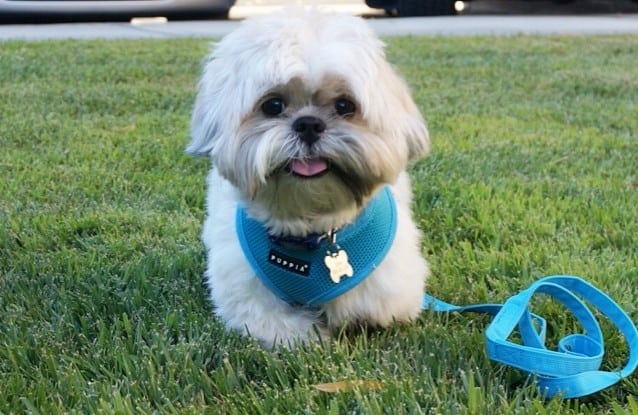 Perhaps inspiration has struck, and you've already chosen a name for a Shih Tzu, or you have a few dog name ideas that you can now consider.
Remember, you can't change your dog's name once they have gotten used to it, so choose wisely. Especially if you already bought a collar and dog tag from Amazon and have her name engraved on it.
You'll want a unique name for this distinctive breed that you also like saying daily. Or one that connects with your doggo and yourself.
What's the name of your Shih Tzu? Let us know by leaving a comment below.
Further reading: Dog Name Ideas for other Dog Breeds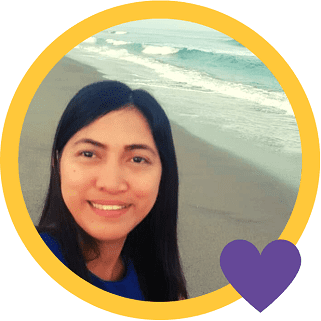 Cess is the Head of Content Writing at K9 Web and a passionate dog care expert with over 5 years of experience in the Pet Industry. With a background in animal science, dog training, and behavior consulting, her hands-on experience and extensive knowledge make her a trusted source for dog owners.
When not writing or leading the K9 Web content team, Cess can be found volunteering at local shelters and participating in dog-related events.