We may earn a small commission when readers buy products through links on this page. It supports our team to keep posting great content. Learn more about this
here
.
Last Updated on April 24, 2023
Doodles or Poodle mixes are some of the most popular and adorable crossbreeds in the canine world, including the Goldendoodle. They're intelligent, loving, and good-looking – just like their parents!
As owners, we want them to keep those fantastic attributes inside and out from puppyhood to adulthood. And the best way to do that is with proper nutrition.
Whether you already have this playful pup or are looking to adopt an older Golden Retriever-Poodle mix, here's our guide on the best dog food for Goldendoodles
Top 5 picks for best dog food for Goldendoodles
Dog Food Recipes
Our Rating
Best Overall Dog Food for Goldendoodle
Taste of the Wild Pacific Stream Grain-Free Dry Dog Food

Easy-to-digest novel proteins for dogs with food sensitivities
Suitable for all breed sizes
Chicken-free, grain-free, and no fillers, preservatives, or artificial flavors

5
Best for Goldendoodle Puppies
Hill's Science Diet Puppy Large Breed Chicken Meal & Oats Recipe Dry Dog Food

Contains chondroitin, glucosamine, and controlled levels of calcium for bone and joint health
Healthy mix of vitamin C, E, and antioxidants
No artificial flavors, colors, or preservatives

4.5

Best for Adult Goldendoodles
American Journey Active Life Formula Large Breed Salmon, Brown Rice, & Vegetables Recipe

Has Omega-3 and -6 fatty acids for healthy skin and coat
Rich in nutrients, antioxidants, and fiber
Grain-free recipe

5

Best for Senior Goldendoodles

Blue Buffalo Freedom Senior Chicken Recipe Grain-Free Dry Dog Food

Protein-rich with deboned chicken as its first ingredient
Limited-ingredient diet that has taurine, chondroitin, and glucosamine
Promotes healthy skin, coat, immune system, as well as mobility and joint health

5

Best Budget Food for Goldendoodles
Farmina N&D Lamb & Ancestral Low-Grain Formula Dry Food

Affordable and suitable for all life stages
Only uses fresh ingredients to ensure optimum nutrition
Free from added plant oils, chickpeas, peas and pea protein, and lentils

4.5
15 of the best dog food brands for Goldendoodles by life stage
Each canine has different nutritional needs throughout its life and feeding them the right food is imperative. Their diet should assist in their health and well-being, especially for growing puppies.
The guide below covers the best dog food for Goldendoodles in every life stage – puppies, adults, and senior dogs.
Since we're going to start our list with pups, here's a video of everything you need to know on how to feed a puppy. She even has a Goldendoodle with her to demonstrate:
Best puppy food for Goldendoodles
Goldendoodle puppies should be fed with puppy-specific dog food. There's no available dog food for Goldendoodles specifically, but you can stick to either a Golden Retriever or Poodle.
What matters is ensuring that the puppy food is made with nutritional ingredients suited for your pup's age.
1. Blue Buffalo Wilderness Turkey & Chicken Grill Grain-Free Puppy Canned Dog Food
Our rating: 4.5
Top ingredients: Turkey, Chicken Broth, Chicken Liver
Type: Wet
Feed your Goldendoodle puppy a delectable meal with this natural wet dog food minus the gluten and grains. It has DHA to support cognitive, eye, and brain development.
If you have an active pooch in your hands, this high-protein recipe and wholesome ingredients that will keep her going.
Pros:
Protein-rich to promote healthy muscle growth
Formulated with DHA for cognitive development and retinal function
No preservatives, by-product meals, artificial flavors, soy, wheat, and corn
Cons:
Some pet owners said that their puppy experienced diarrhea after switching to this formula
Food consistency may vary from one batch to another
2. Hill's Science Diet Puppy Large Breed Chicken Meal & Oats Recipe Dry Dog Food
Our rating: 4.5
Top ingredients: Chicken Meal, Whole Grain Wheat, Whole Grain Oats
Type: Dry
This high-protein and nourishing quality dog food for puppies up to 12 months old are created with wholesome ingredients that meet the US strict requirements for nutrient and purity content.
It's designed for pups to ensure a lifetime of happiness and health.
Pros:
Has controlled levels of calcium, as well as chondroitin and glucosamine to support bone growth, joint health, and strong muscles
A mix of vitamin C, E, and antioxidants helps maintain a healthy immune system
Crafted with high-quality, natural ingredients minus the artificial flavors, colors, and preservatives
Cons:
Intended for puppies who can reach an adult weight of 55 pounds (25 kg) and over
Full of grains which can trigger allergies
Some pet parents said that this recipe gave their pups upset tummies
3. Nutro Wholesome Essentials Large Breed Puppy Dry Dog Food, Lamb & Rice
Our rating: 4.5
Top ingredients: Deboned Lamb, Chicken Meal, Brewers Rice
Type: Dry
This dry dog food aims to bring healthy and balanced growth to large and giant dog breeds. The careful blend of fats, minerals, and proteins is tasty and is a great pet food for your Goldendoodle.
The chicken meal and lamb contain chondroitin and glucosamine for the development of strong and healthy joints. This recipe is also packed with antioxidants and amino acids to support your pup's overall health.
Pros:
Free from soy, wheat, corn, GMO, and chicken by-product meal
Contains omega fatty acids for proper organ functions
Recommended for puppies up to 18 months of age
Cons:
Not for dogs with sensitive stomachs
For large and giant breeds only
4. Merrick Grain-Free Real Texas Beef + Sweet Potato Puppy Food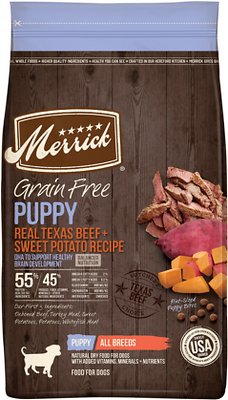 Our rating: 4.5
Top ingredients: Deboned Beef, Sweet Potatoes, Peas
Type: Dry
Crafted with high-quality protein, this dry dog food for small- and medium-sized breeds has DHA to support cognitive development and chondroitin and glucosamine to maintain healthy joints and hips.
Pros:
Free of gluten and grains with 75% protein
Has omega fatty acids for a shiny coat and healthy skin
No corn, soy, and wheat
Cons:
Some owners are concerned about the 45% produce in the ingredients
A few pet parents observed that their dogs would chew and spit out this kibble
5. CANIDAE Grain-Free PURE Limited Ingredient Chicken, Lentil, & Whole Egg Recipe
Our rating: 4.5
Top ingredients: Chicken, Menhaden Fish Meal, Lentils
Type: Dry
For puppies of all breed sizes who prefer a limited-ingredient diet, this recipe from CANIDAE is formulated with sensitive digestion and allergies from grain in mind.
It only has 9 wholesome ingredients, with chicken as its first ingredient. It's a muscle-boosting and protein-rich meal with a powerhouse of wholesome veggies.
Whole food nutrition to ensure your dog thrives with a healthy immune system.
Pros:
Made with CANIDAE's HealthPLUS blend of omega-6 and -3 fatty acids, antioxidants, and probiotics
Supports digestive health
Puppy-appropriate without any preservatives, artificial colors, flavors, and fillers
Cons:
A few dogs got an upset stomach, while others won't eat this recipe
Best dog food for Goldendoodle adults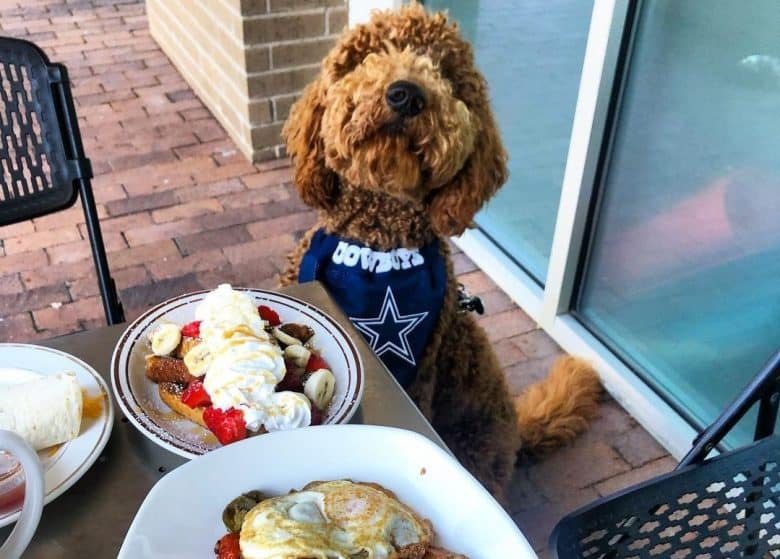 Adult dogs need just as many nutrients as puppies, but the formulation of ingredients may differ.
Here are our top picks for adult Goldendoodle food below to ensure you are feeding your canine a healthy diet.
1. Taste of the Wild Pacific Stream Grain-Free Dry Dog Food
Our rating: 5
Top ingredients: Salmon, Ocean Fish Meal, Sweet Potatoes
Type: Dry
If you want a chicken-free and grain-free dog food for your adult dog that's also filled with amino acids for better absorption, then try this. It's also made with natural antioxidants for healthy digestion and prebiotic support.
This brand also has other lines that offer other recipes, like their High Prairie Bison & Roasted Venison, Wetlands Roasted Fowl, and Southwest Canyon Wild Boar.
Pros:
Made with novel proteins that's ideal for dogs with sensitivities and easy to digest
Suitable for all breed sizes
Made without any filler, preservatives, grains, and artificial flavors
Cons:
Some dog owners said that this recipe could make a dog's skin itch
May also cause diarrhea or constipation, as noticed in some dogs
2. Wellness CORE Grain-Free Original Dry Dog Food
Our rating: 5
Top ingredients: Deboned Turkey, Turkey Meal, Chicken Meal
Type: Dry
Specially formulated with premium proteins like salmon oil, omega fatty acids, taurine, minerals, vitamins, as well as probiotics, and glucosamine, this gluten- and grain-free diet optimizes your canine's overall health.
Pros:
Protein- and nutrient-rich that encourages lean muscle tone and body mass
Free from artificial colors, flavors, preservatics, and any meat by-products
Crafted to support healthy skin and coat
Cons:
Some fussy dogs don't like the taste
Other pet parents said that their dog experienced a gassy stomach and burping up after transitioning to this kibble
3. Nutro Wholesome Essentials Small Breed Adult Dry Food
Our rating: 5
Top ingredients: Chicken, Chicken Meal, Whole Grain Barley
Type: Dry
If you're looking for a dry dog food with high-quality protein and nutrients for your miniature Goldendoodle, try this wholesome formula from Nutro.
Its main ingredients are made from farm-raised chickens and natural sources of chondroitin and glucosamine for healthy joints.
Pros:
Made without any soy, fat, corn, chicken by-product meal, and GMO
Designed for small breeds who are 12 months of age and older
With essential antioxidants to support a healthy immune system
Cons:
This kibble isn't recommended for all dogs with dietary issues
Some dogs don't like this recipe, while others gain too much weight
4. VICTOR Yukon River Salmon & Sweet Potato Grain-Free Dry Dog Food
Our rating: 4.5
Top ingredients: Menhaden Fish Meal, Peas, Chicken Fat
Type: Dry
This nutritious recipe from VICTOR's Select line comprises fish-based, premium-quality protein sources such as dehydrated salmon and menhaden fish meal.
Not only is it suitable for all breed sizes, but also adult Goldendoodles with allergies.
Pros:
Crafted with unique VPRO Blend that promotes superior immune system and digestibility function
Packed with essential fatty acids, amino acids, minerals, and vitamins
Contains probiotics, prebiotics, and mineral complexes
Cons:
Some dogs may experience constipation, as per the reviews
A few owners don't like some ingredients like potatoes and yeast
5. Farmina N&D Lamb & Ancestral Low-Grain Formula Dry Food
Our rating: 4.5
Top ingredients: Lamb Meat, Dehydrated Lamb Meat, Whole Spelt
Type: Dry
Another option for mini Goldendoodles is this pea-free and low-glycemic formula.
Farmina said their foods are made of better quality protein sources without bones, and the phosphorus and calcium levels are controlled. It's also rich in antioxidants and natural omega fatty acids.
Pros:
Affordable and suitable for all life stages
Only uses fresh ingredients to ensure optimum nutrition
Free from added plant oils, chickpeas, peas and pea protein, and lentils
Cons:
Other owners think this diet has a strong taste and smell that their dogs didn't like
Kibble size may be too big for small breeds
6. American Journey Active Life Formula Large Breed Salmon, Brown Rice, & Vegetables Recipe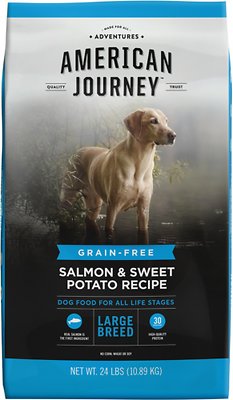 Our rating: 5
Top ingredients: Deboned Salmon, Menhaden Fish Meal, Brown Rice
Type: Dry
If your energetic Golden Retriever-Poodle cross is on the heavier side of the scale, this grain-free salmon recipe from American Journey might be for her.
Its larger kibbles are packed with amino acids and protein to keep your doggo's muscles lean.
It has natural fiber from wholesome grains like barley and brown rice that are easy to digest. And the omega fatty acids come from sources like flaxseed and salmon oil.
Pros:
Has Omega-3 and Omega-6 fatty acids to maintain a lustrous coat and healthy skin
Not only rich in fiber but also nutrients and antioxidants
Made without artificial colors, preservatives, flavors, poultry by-product meal, soy, corn, or wheat
Cons
7. ORIJEN Grain-Free Dry Dog Food
Our rating: 4.5
Top ingredients: Deboned Chicken, Deboned Turkey, Flounder
Type: Dry
Go for the Wholeprey approach with this protein-rich recipe that contains 85% quality animal ingredients that include raw or fresh cage-free eggs, wild-caught fish, and free-run turkey and chicken.
Pros:
The kibbles are coated with freeze-dried liver to make meals tastier
Has no gluten or grains
A biologically appropriate diet for small-to-large-sized adult dogs
Cons:
Some parents complained that this dog food is overpriced, while others said it gave their dogs diarrhea
Best dog food for Goldendoodle seniors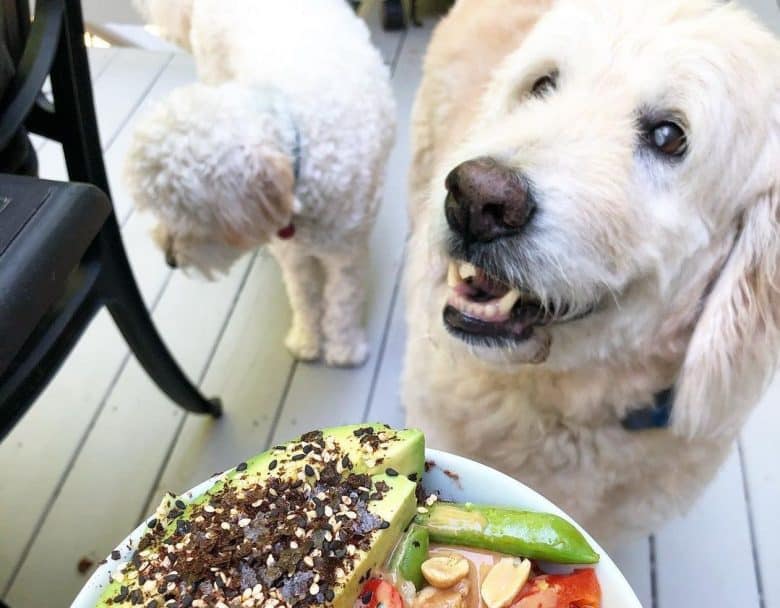 Has your dog reached her prime years? Check out our top dog food picks below to keep your older Goldendoodle satisfied and healthy.
1. Blue Buffalo Freedom Senior Chicken Recipe Grain-Free Dry Dog Food
Our rating: 5
Top ingredients: Deboned Chicken, Potatoes, Peas
Type: Dry
Calling senior dogs of all breed sizes! This Blue Buffalo recipe with limited ingredients is 100% gluten-free and grain-free. It also doesn't have artificial flavors, poultry by-product meals, preservatives, soy, wheat, and corn.
It also has this dog food brand's LifeSource Bits that animal nutritionists and veterinarians picked to ensure your pet's overall health and wellness.
Pros:
Rich in protein from deboned chicken as the first ingredient
Crafted with glucosamine and chondroitin, as well as taurine, to support mobility and heart health in senior dogs
Supports your senior dog's life stage requirement and immune health with a healthy oxidative balance
Cons:
Some owners said that transition to this senior food may stomach issues in dogs
Some pets don't like to eat this recipe
2. Nulo Senior Grain-Free Recipe Dry Food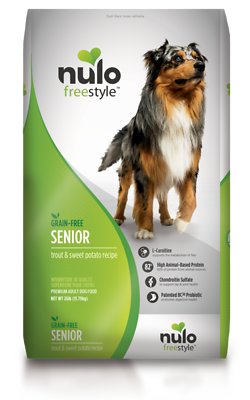 Our rating: 4.5
Top ingredients: Deboned Trout, Turkey Meal, Salmon Meal
Type: Dry
Keep your senior dog healthy and fit for many more years from this high protein and grain-free recipe.
It also includes L-Carnitine to help with metabolism if your pooch is starting to slow down, while the chondroitin and glucosamine will support her joint and hip health.
Pros:
Free from chicken and egg proteins if your dog is allergic to these ingredients
Pure probiotics to aid in digestion
Has fruits and veggies for optimal immune health, and phosphorus and calcium to maintain strong bones
Cons:
High-calorie content
Fussy eaters may refuse this food, while some experienced diarrhea
3. Purina Pro Plan Bright Mind Adult 7+ Chicken & Rice Formula Dry Dog Food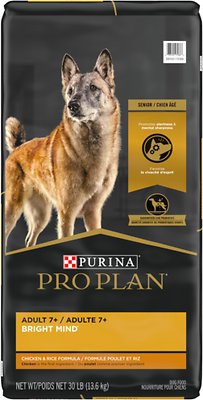 Our rating: 4.5
Top ingredients: Chicken, Poultry By-Product Meal, Rice
Type: Dry
For senior dogs who are 7 years and older looking for the right amount of nutrition, this weight control recipe must be the dog food for you.
It has glucosamine for mobility and joint health, live probiotics for immune and digestive support.
Vitamin A and omega-6 fatty acids to a healthy coat and skin, and enhanced botanical oils that promote mental sharpness and alertness.
Pros:
Its very first ingredient is real chicken
Suitable diet for all breed sizes
High-protein recipe that helps with weight management
Cons:
Some fussy senior dogs may refuse this food
Transition to this food may cause itching and upset stomach in some pets, according to owners
Dog food for Goldendoodles buyers' guide
There are various factors to consider when deciding on what diet suits your pooch best. Generally, it should be appropriate for her age, body weight, activity level or metabolism, and current health issues.
The decision on which brand to choose will ultimately come down to you and your pup's preferences.
Your canine will let you know if it doesn't like a certain food, so try out a few options until you find a brand that suits your dog's needs and your budget.
Some prefer big brands because of their trustworthy reputation. However, a few small brand names are entering the market, offering organic ingredients and fresh food.
Don't overlook these possibilities, but again, it's about what works with you and your dog's lifestyle.
Goldendoodle nutritional requirement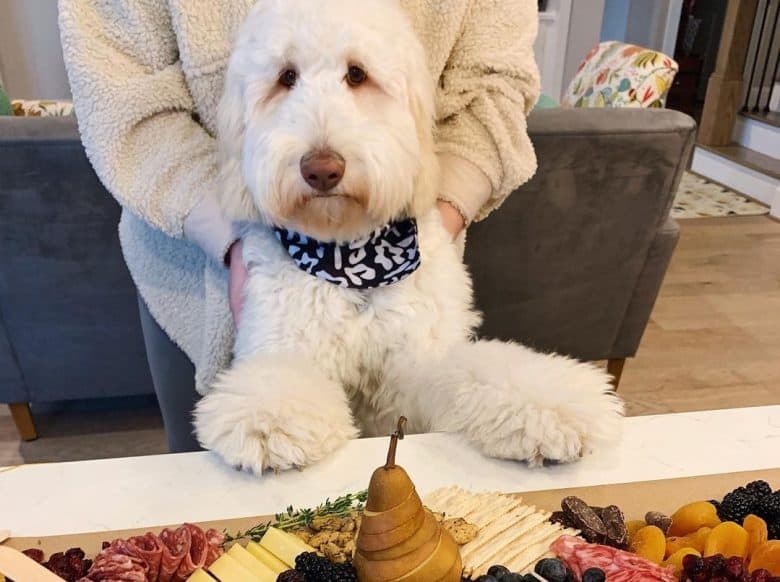 Goldendoodles need just as much protein and nutrients as any other dog breed. Of course, some diets are better suited to some dogs, but generally, dog breeds don't have significantly different nutritional needs.
To keep their coats shiny and healthy, opt for a recipe with the correct amount of amino acids.
Older dogs get less active, and they'll need food with minimal carbs to fuel them up but more ingredients to keep their metabolism stable.
Ingredients to look for and avoid when feeding your Goldendoodle
Keep an eye on the following information when choosing the best dog food for your Goldendoodle:
Should be AAFCO certified
Has real animal protein source as the first ingredient (chicken, lamb, etc.)
Contains healthy animal-based fat (like chicken fat)
No artificial additives
No synthetic supplements
Nuts, particularly macadamia and almond, are good ingredients, as well as raw salmon and other fish.
Also, steer clear of dog foods with animal by-products, artificial ingredients, and foods with limited digestible carbs.
Should Goldendoodles eat grain-free?
It depends. There are benefits to grain-free recipes because they contain mainly meat-based proteins and fruits and vegetables. This helps your pooch absorb more nutrients from the food in an easily digestible way.
While dog food recipes with grains are a great source of nutrients, carbohydrates, and fiber which is beneficial for your pup.
Choosing the best dog food for Goldendoodles with health issues
As a crossbreed dog, Goldendoodles are prone to genetic health problems such as cataracts, hip dysplasia, Progressive Retinal Atrophy (PRA), luxating patellas, hypothyroidism, and ear infections.
Bloat is also one of the most common illnesses in Goldendoodles. This, in itself, is not life-threatening, but it can cause the stomach to fill with gas and twist. To avoid this, vets may recommend a grain-free diet.
If you're worried that your pup is overweight, look for foods low in carbohydrates and calories.
Use food with top-quality ingredients and consult your vet on specific issues, including food allergies and the best dietary needs to combat them.
Should you give your Goldendoodle dry kibbles, wet food, raw diet, or homemade?
Choosing which type of dog food is best depends on what your Goldendoodle would actually eat. You may be wary of raw food diets, but they have shown to have certain benefits.
They can eat dry and wet food, as well as a raw diet. A good option is to mix dry kibbles with some wet canned food to get the best of both worlds.
See what your pup likes, and soon you'll have the perfect formula tailored to your canine.
You can also make your own dog food for your Goldendoodle if you want to try something new. Make sure you only follow trusted recipes and buy the freshest, top-quality ingredients.
Fruits and vegetables your Goldendoodle can and cannot eat
👎 There are, however, human foods that you should avoid other than chocolate and caffeine, and these include:
Onions
Grapes
Cherries
Avocado
Tomatoes
Mushrooms
👍Meanwhile, here's a list of what you can give to your pup:
Apples
Bananas
Blueberries
Cranberries
Cucumbers
Cantaloupe
Oranges
Mango
Pineapple
Raspberries
Pear
Peaches
Celery
Carrots
Spinach
A homemade recipe you can try for your Goldendoodle
Want to whip up something delish for your pooch? Try this homemade chili recipe for your pooch:
Ingredients:
Beef broth
A bag of macaroni
A can of corn
A can of tomato paste
2 tbsp butter
1 lb ground beef
4 pieces carrots
Procedure:
Boil the macaroni.
Cook the beef in a frying pan.
Add butter, corn, tomato paste, and butter to your beef and allow to cook for 5 minutes.
Add the mixture to your casserole dish along with the beef broth.
Cook in the oven for half an hour at 350 degrees.
The Goldendoodle Feeding Guide
When your Goldendoodle puppy is between 8-12 weeks, they should be eating 3-4 small meals a day.
You need to monitor your pup's body and make sure they are getting enough but not overeating. A promising sign for this would be a visible waist, and if you're able to see your puppy's ribs.
By 6 months, start to reduce the amount of food you are giving your pup. As your Goldendoodle transitions to adulthood, you can start to feed them between 1-4 cups of food a day, broken into 2 meals.
Transition: How to switch from puppy to adult dog food?
You can start feeding your Goldendoodle puppy adult food from about 6 months of age. To make the transition smoother, mix the new adult food recipes into the existing puppy food.
This will make the switch easy for your puppy without upsetting her tummy while you determine which foods she likes.
Frequently asked questions (FAQs)
Can I feed my Goldendoodle human food?
As much as possible, avoid feeding dogs any human foods or table scraps. Some are actually harmful to dogs, like the ones on our list above.
However, sticking to certified dog food ensures they get the necessary nutrients.
Do Goldendoodles need supplements?
Generally, Goldendoodles don't need supplements. But as they get older, it's not wrong to feed your senior dog food with added supplements.
Those that promote healthy joints and bones and aids in the dog's overall health are great options.
The best dog treats for Goldendoodles
Treats are also ideal if you want to give your Goldendoodle additional vitamins and minerals. Here are some great options of healthy snacks to spoil your Goldendoodle with or to use during training:
Dog treats should be given sparingly, though, to avoid obesity. As a general rule, treats should only be below 10% of your dog's diet.
What makes dog food good for Goldendoodles?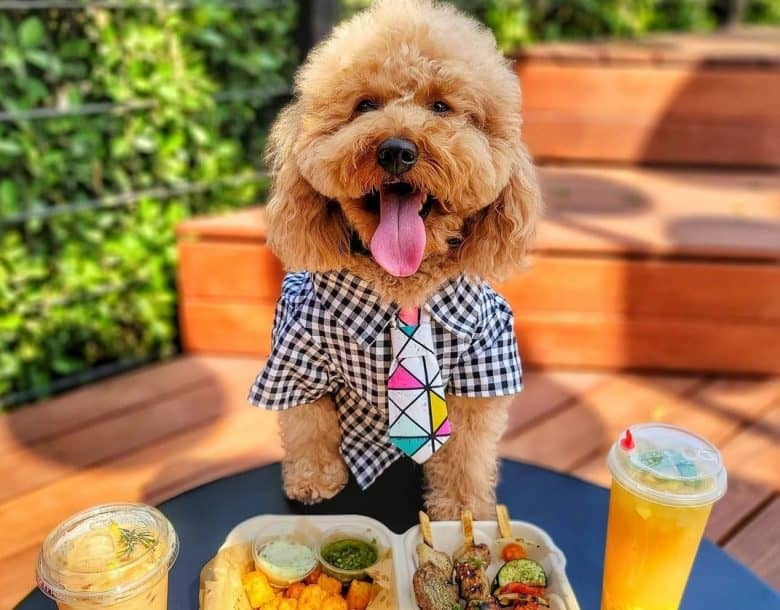 Choosing the right food for your Goldendoodle contributes to the overall well-being and health of your pup. But don't worry, it's not as daunting as it seems.
Use our guide to help you make informed decisions that are sure to keep your canine satisfied.
We'd love to hear from you! Leave us a message about your experiences with any of the food above. Or if your Goldendoodle has a favorite recipe that isn't on our list, let us know about it. We'd love to check it out.
Reference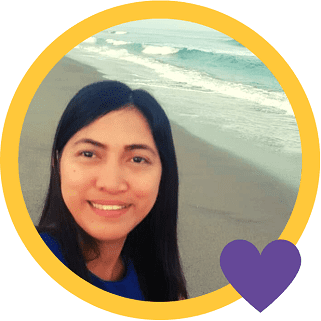 Cess is the Head of Content Writing at K9 Web and a passionate dog care expert with over 5 years of experience in the Pet Industry. With a background in animal science, dog training, and behavior consulting, her hands-on experience and extensive knowledge make her a trusted source for dog owners.
When not writing or leading the K9 Web content team, Cess can be found volunteering at local shelters and participating in dog-related events.