Last Updated on April 20, 2023
Long before you even bring your puppy home, you're sure to have thought about what to call her. A name just as sweet and charming as the breed, something that's unique or meaningful.
We've put together some of the most popular and uncommon names. We've also included some tips on how to choose one that fits.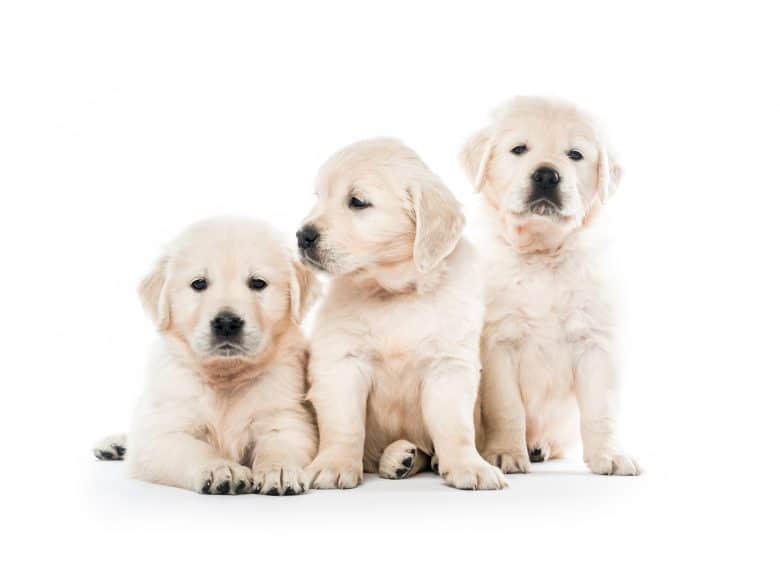 By the time you're done reading this, you'll have a name all picked out!

What's a good name for a Golden Retriever?
A name is for life, and you want to make sure it's something you'll never grow sick of. Here are a few tips on how to choose the best name for your Golden Retriever.
It should be personal
First, decide what you want to name her for. It can be after a person, for her appearance or personality.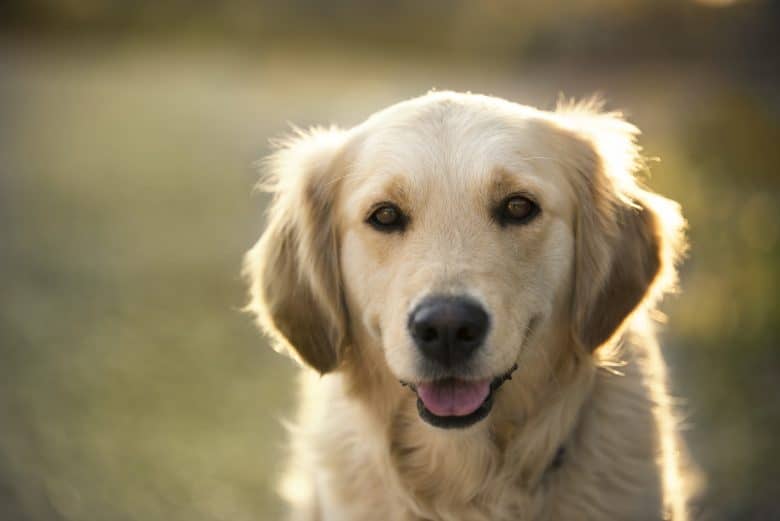 Oxymoronic names such as calling a dog "Pony" or "Kitty" might be fun if you love jokes. But if you enjoy the great outdoors, perhaps "Sunshine" or "Meadow" is more fitting. Or maybe you're a foodie – go with "Cookie" or "Cheeto", why not?
Look to inspiration from your favorite songs or books. Name your new companion after something you love.
Avoid confusing names
You'll want to train your dog, and if her name is too long, it might take a while for her to recognize it.
One or two syllable names are the best. But you want to avoid names that sound like commands such as "stop", "no", "sit", etc.
Say it aloud
Some names look good on paper but can feel awkward when you use it. Try the Backdoor Test and call out the name. Get your family members to do it too.
Does it feel right? Do you like the way it sounds?
Don't be stubborn
Some names just aren't meant to be. You might bring home your puppy and realize that the name you've chosen doesn't fit her.
Stay flexible and observe your puppy before you get her collar emblazoned with the name you had in mind.
Allow your dog to choose!
Don't you ever wish you had a say in your name? You can get your dog in on the naming process.
Pick out a few names and write them down on flashcards. Put treats on each one and see which treat your new puppy eats first.
You can also call out a couple of names and see which one she responds to. You can do this with the whole family, get everyone to make a circle, and call out the names they think she should have.
She'll go to the person who is saying the name she likes.
What's in a name? Famous Golden Retrievers
Names don't have the power to change a puppy's characteristics, but iconic names are too hard to pass up. Everyone remembers Balto and Hachiko, but those aren't Goldens.
Here are some Golden Retrievers that have made a lasting impression on the world.
Liberty
This is the Golden Retriever that helped the breed gain its fame.
Owned by American President Gerald R. Ford, gifted to him by his daughter, Susan Ford. He would signal her during meetings in the Oval Office, and she'll go up to his guests.
Her friendly face and wagging tail is the best distraction a president could ask for.
Other celebrity Golden Retriever names:
| | |
| --- | --- |
| Bambi – Kyle Richards | |
| Birdie – Jennifer Garner | |
| Charlie & Frankie Girl – Adam Levine | Oliver – Nicollette Sheridan |
| Cooper – Chris Colfer | |
| Coco – Conan O'Brien | |
| Elvis – Nick Jonas | |
| Emmie – Diane Keaton | |
| Howie – Erin Andrew | |
| Tucker – Denise Richards | |
| Gary – Jimmy Fallon | Renn – Andrew Garfield and Emma Stone |
| Gracie, Luca, Luke & Layla – Oprah Winfrey | Sully – Curtis Stone and Lindsay Price |
| Leo – Joey Lawrence | |
| Moses – Mike Sorrentino | Victory – President Ronald Reagan |
Pinkie
She is famous for two things. She won "Best in Breed" at a Westminster Dog Show and became a surrogate mom to three tiger cubs. You can see her in action below:
Isabella is another Golden Retriever who adopted tiger cubs. These loving dogs are accepting of everyone.
Duke
Duke is portrayed by many different dogs in Bush's Baked Beans commercials. The rascally character is beloved by many, just take a look at him!
The dog actor has also gained recognition as a goodwill ambassador.
Other fictitious Golden Retriever characters are Dug, from Pixar's Up (2009), and Shadow, from Homeward Bound (1993). You can watch that touching scene when he reunites with his human here:
Buddy
The basketball playing Golden in the movie Air Bud (1997). He appeared in the film as himself. Aside from that, he was also FullHouse's resident Golden Retriever, Comet.
Tucker
Indisputably the most famous dog on Instagram, with 2.6 million followers.
Other IG-famous dogs include:
Watson & Kiko – 991k followers
Lizzie & Ally – 407k followers
Glee – 311k followers
Chester – 226k followers
Bretagne & Riley
These two Golden Retrievers are the search and rescue heroes of the 9/11 attack.
Best Golden Retriever names
The fun thing about naming a furry friend is that it doesn't have to make sense. Nobody's going to make fun of her at school.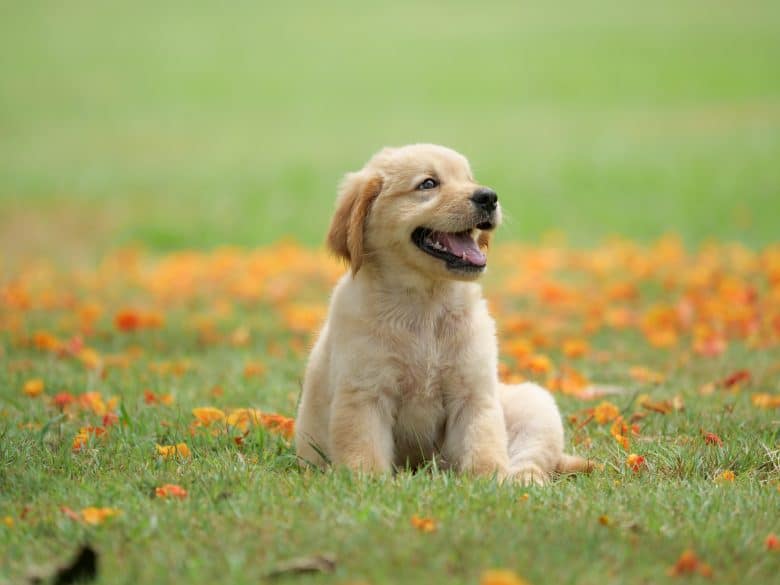 Unusual names are currently in vogue, and it can even be unisex. If you prefer a more gender-specific name, we've got you covered.
Female Golden Retriever names in alphabetical order
| | |
| --- | --- |
| Autumn | Nala |
| Bella | Oakley |
| Cookie | Piper |
| Daisy | Queenie |
| Emma | Ruby |
| Fendi | Savannah |
| Grace | Tanya |
| Harley | Usa (Japanese for "Dawn") |
| Indy | Venus |
| Jewel | Willow |
| Kiara | Xena |
| Lady | Yoyo |
| Maverick | Zoey |
Male Golden Retriever names in alphabetical order
| | |
| --- | --- |
| Apollo | Nova |
| Bailey | Oscar |
| Cooper | Parker |
| Dancer | Quinn |
| East | Rusty |
| Feroz (Persian for "Lucky") | Simba ("Lion" in Swahili) |
| Gunner | Tanner |
| Harvey | Uther |
| Ice | Vulcan |
| Jake | Whiskey |
| Kai | Xia ("Summer" in Chinese) |
| Logan | Yves ("Yew tree" in French) |
| Miles | Zeus |
40 one-syllable Golden Retriever names
The best names are short and sweet. If you need some inspiration, take a look below.
| | |
| --- | --- |
| Females | |
| Belle | Rue |
| Dawn | Rose |
| Dot | Star |
| Gem | Peach |
| Gwen | Pearl |
| Jade | Sage |
| Jin ("Gold" in Chinese) | Skye |
| Joy | Snow |
| Kat | Spy |
| Moon | Tess |
| | |
| --- | --- |
| Males | |
| Ace | Frost |
| Bear | Jude |
| Blaze | King |
| Buns | Kyle |
| Boo | Link |
| Cash | Max |
| Champ | Sam |
| Cloud | Thor |
| Dash | Troy |
| Flame | Zane |
40 Golden Retriever names in Scottish Gaelic
Pay homage to the Golden Retriever's Scottish ancestry. Here are a few Scottish Gaelic names you can consider.
| | |
| --- | --- |
| Females | |
| Ailith: Seasoned warrior | Lassie: Young woman |
| Alana: Beautiful | Lilias: Lily |
| Arabel: Lovable | Maighdlin: magnificent |
| Beira: Queen of the winter | Mysie: Pearl |
| Beitris: Voyager through life | Nighinn: Young woman |
| Blair: Battlefield | Scotia: Mythical Scottish Goddess |
| Catriona: Pure | Sorcha: Radiance |
| Davonna: Beloved | Selkie: Mythical marine creature |
| Ealair: Cheerful | Sidhe: Gaelic name for fairies |
| Greer: Watchful, vigilant | Zena: Helper of mankind |
Males

Aidan: Fire

Errol: To wander

Aodh: Fire, sun god in Celtic mythology

Glenn: Valley

Aodhagán: Little fire

Kelpie: Mythical water spirit from the lowlands
of Scotland

Balfour: Grass, pasture

Kester: To spring up, grow, thrive

Beathan: Life

Laddie: Young man

Benneit: Blessed

Mungo: Dearest friend

Cailean: Young pup, whelp

Naomhán: Little saint

Cináed: Born of fire

Somerled: Summer traveler

Cuddy: Bright fame

Valan: Healthy, strong

Davy/Daw: Beloved
What should I name my Golden Retriever?
The name should reflect both you and the dog's personality. She'll show you who she is eventually, so don't stress.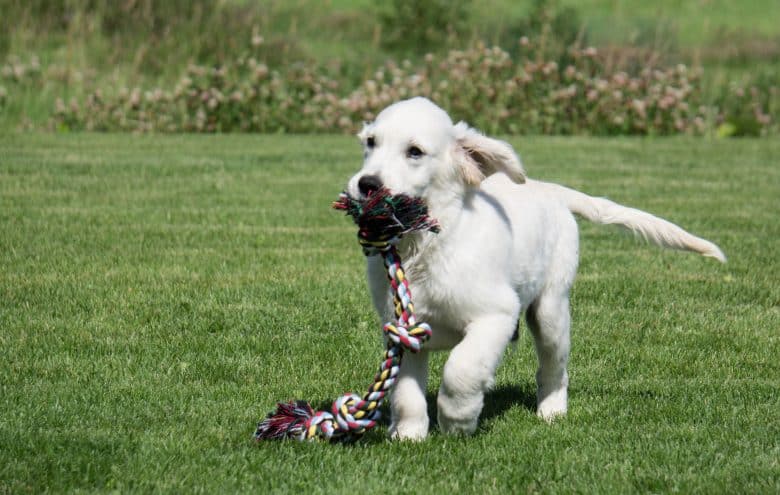 Once she has a name, help her get used to it quickly with lots of love and treats. Never use her name to reprimand her. Associate her name with good vibes only.
Have a favorite? Let us know in the comments below which Golden Retriever name you like best.
Reference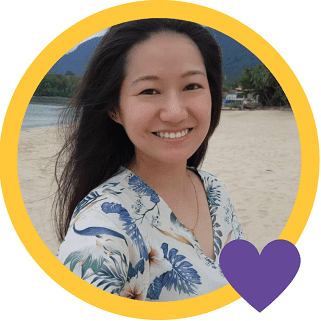 Veronica hails from the rainy tropics of Borneo where she landed her first job as a radio announcer. Armed with a zest for life, she's escaped into the rainforest with a group of volunteers and traveled out of her comfort zone. After settling down and having two kids, she's shifted her focus to writing.
A writer at heart, she has penned articles ranging from paw parent's guide to dog training. Currently, she's working on an ethical pet care series for children. Veronica now has five dogs and they inspire her to learn more about dog behavior every single day.