Last Updated on April 20, 2023
You're bringing home a little Dachshund puppy, and one of the first things you need to think about is a name. It can be hard to pick a moniker for your new dog because it's a big decision, right?
If you don't want something too silly or boring, you're in the right place! We made a list of Dachshund names that include the best, funniest, and coolest name options out there. Check it out!
What is a good name for a Dachshund?
The best name for your dog is the one that you like the best, of course. But there are some tips that you should keep in mind.
While it's fun to choose a name that plays on your wiener dog's unique shape, don't pick something that you'll eventually hesitate to use when calling or correcting your pup.
Try to imagine yelling your dog's name outside at the dog park. Would you feel embarrassed if anyone hears her name? Don't pick that name.
Also, avoid anything that sounds like a common command. Mitt sounds a lot like "sit," and Trey sounds very close to "stay." It will just confuse your fido.
So what should you call your sausage dog? There are plenty to choose from! It can be something playful or serious, one that reflects their history, or something inspired by your favorite famous dachshund.
Some people opt for German names, since Doxies originally hails from Germany, while people get inspiration from food.
Not sure what you want? Let's look at a few of the best options out there.
What's in a name: Famous Dachshund names worth mentioning
Several celebrities own Dachshunds, so if you love a particular actress or singer, why not get inspiration from their pet names? Singer Adele has a wiener dog named Louie. The video below shows her with her Dachshund.

Billy Joel named his pupper Piano Man after his own famous nickname.
Fergie and Josh Duhamel share two dogs named Meatloaf and Zoe.
The last emperor of Germany loved his dachshunds, as well. He had many over the years, but the most famous were his dogs Wadl, Hexl, and Senta.
Because they practically beg to have their photo taken, Doxies have gained a lot of attention on social media. Crusoe has over 800,000 followers.
Sherman the Sausage shares his adorable snaps with nearly 12,000 followers, while Winnie the Wiener boasts nearly 7,000.
Dachshunds have been made famous in popular culture through films and television shows, too. A movie from 1966 called The Ugly Dachshund introduced this breed to many new fans.
Who can forget Slinky Dog, the dachshund from the Pixar film Toy Story? While he didn't make it to the final film, Toto's role in The Wizard of Oz was initially played by a wiener dog. Buddy from The Secret Lives of Pets stole the scene with his adorable antics.
Best Dachshund names
It may be challenging to pick the perfect name for your Doxie, but this extensive list of names for Dachshunds are categorized to help decision-making easier for you.
Whether you have a boy or girl Dachshund, you'll be able to pick a top 5 or 3 names that you'll like!
Top 30 female Dachshund names
Here are the popular name ideas for girls or female Dachshunds:
Bella
Daisy
Lucy
Lily
Lola
Luna
Coco
Penny
Sophie
Zoe
Molly
Maggie
Millie
Ruby
Sadie
Chloe
Gracie
Ellie
Heidi
Rosie
Abby
Stella
Winnie
Lulu
Mia
Lady
Izzy
Roxy
Zoey
Ava
Top 30 male Dachshund names
If you have a fur baby boy, here are the popular names for Dachshund males:
Charlie
Oscar
Max
Frankie
Jack
Bailey
Sammy
Buster
Cooper
Loki
Winston
Milo
Rocky
Harley
Bentley
Dexter
Tucker
Joey
Gus
Finn
Jake
Jasper
Remi
Willie
Rex
Otis
Archie
Murphy
Odie
Roscoe
Unisex German Dachshund names
Maybe you're on a waiting list for a Dachshund puppy, and you're not sure whether you'll get a boy or girl doggo?
Then these puppy names that work for both genders might do the trick:
Henny
Janis
Luka
Robin
Toni
Marlo
Sasha
Jule
Nino
Proper names for Dachshunds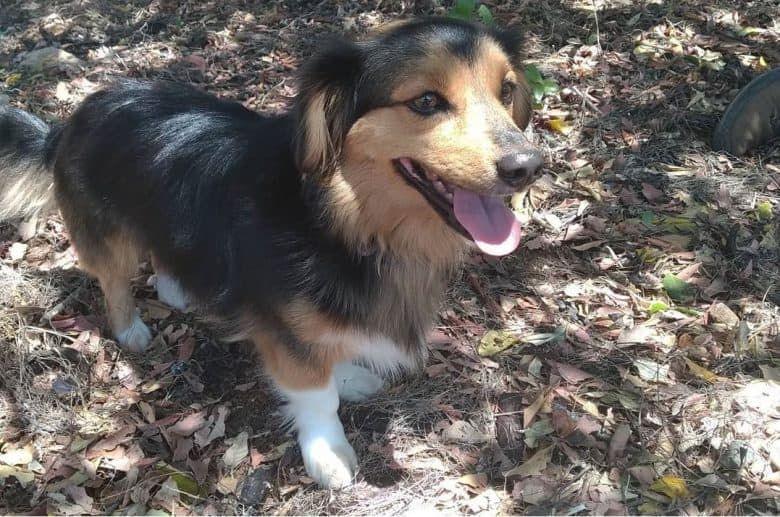 Sometimes a proper-sounding name perfectly captures a Dachshund's spirit. These are names that sound refined and regal. Think names that start with Sir, Miss, or Mister.
Some adorable options include:
Miss Schnitzel
Mr. Crumbles
Mr. Fez
Mr. Wiggle
Miss Kitty
Princess Buttercup
Princess Peanut
Queen Puddles
Sir Oliver
Sir Longbottom
Dachshund names inspired by size
Part of this dog breed's charm is their diminutive size, particularly those stubby little legs. If you want to go for a size-related name for your sausage dog:
Minnie
Baby
Nugget
Weenie
Slinky
Bean
Chico
Pixie
Shorty
Gizmo
Dachshund names based on color
If you'd rather play off your dog's color, there are lots of options! Doxies come in a vast range of colors, and so do the names that you can use.
Mocha
Bleu
Cayenne
Cocoa
Cinnamon
Licorice
Ginger
Oliver
Peaches
Pepper
Ruby
Whiskey
Apricot
Amber
Blondie
Brick
Brownie
Cherry
Coffee
Ebony
Fawn
Honey
Jet
Red Dachshund names
Red dogs call out for a color-based name. Think:
Amber
Annie
Apple
Autumn
Brandy
Cayenne
Coral
Foxy
Paprika
Raspberry
Rose
Salsa
Zinnia
Dapple Dachshund names
Dapple Dachshunds stand out, and so should their names. These are all perfect for your spotted friend:
Atom
Checkers
Cheetah
Dotty
Freckles
Marbles
Patches
Pebbles
Pepper
Smudge
Stipples
Tabby
Sparky
Long-haired Dachshund names
For long-haired wiener dogs, why not choose something that picks up on that luxurious coat?
Shaggy
Bear
Fuzz
Teddy
Silky
Grizzly
Wookie
Cashmere
Lamb
German-inspired Dachshund names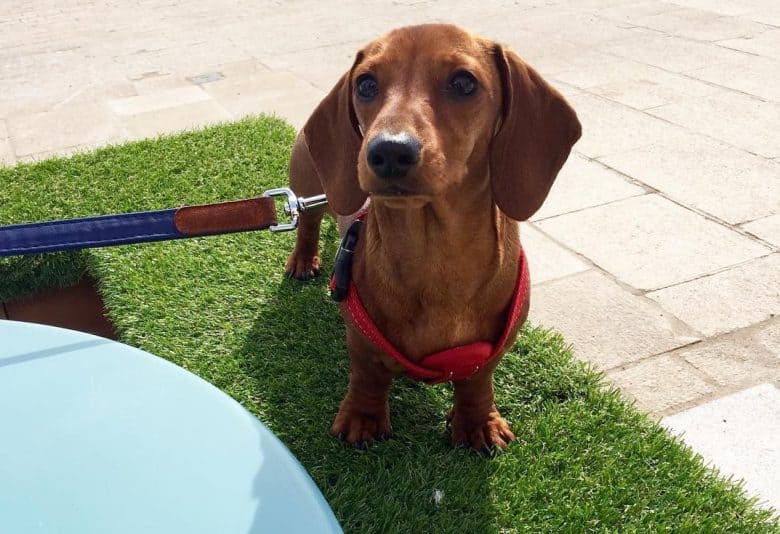 Since Dachshunds originate from Germany, where their name is adapted from weiner dogs, giving them a German name is an excellent choice.
Here's our top picks for female Dachshund names:
Britta
Brunhilde
Greta
Gretchen
Gretel
Liesel
Mischa
Schatzi
Wanda
Wilma
And you might like these male Dachshund names for your good boy:
Bruno
Dieter
Fritz
Gunther
Hans
Heinrich
Jager
Kaiser
Klaus
Otto
Rolf
Schwartz
Sigmund
Zeppelin
There are excellent German surnames that can work as Dachshund names, too!
Muller
Schmidt
Schneider
Fischer
Weber
Meyer
Wagner
Becker
Dachshund names inspired by food
Known as sausage dogs and wiener dogs, there's no reason you can't take some inspiration from food that you can find in your pantry or while grocery shopping.
Andouille
Banger
Bean
Boudin
Brat or Bratwurst
Frank
Jimmy Dean
Link
Pepperoni
Smokey
Vienna
Weenie
Hot Dog
Weiner
Have a sweet tooth? Naming your Dachshund after candies or desserts is like the cherry on top of your little cutie pooch.
Beignet
Biscotti
Brownie
Butterscotch
Cocoa
Cookie
Fudge
Hazel or Hazelnut
Hershey
Honey
Milk Dud
Peanut
Reeses
Toffee
Truffle
Twinkie
Twix
Waffle
Snickers
Tootsie
Pretzel
Disney-inspired Dachshund names
Disney fans will prioritize this impressive list of dog names. You probably know these female Disney pups:
Lady
Nana
Penny
Perdita
Stella
Peg
Raksha
Rita
Georgette
Let's not forget the notable male Disney dog characters:
Bolt
Bruno
Copper
Freckles
Goofy
Max
Napoleon
Pluto
Pongo
Toby
Tramp
If you want to choose a Disney name that doesn't come from a dog, consider these great names for boy Dachshunds that even every kid and kid-at-heart will recognize:
Arlo
Flit
Olaf
Pascal
Oliver
Flynn
Stitch
Nick
Basil
Beast
Chester
Mowgli
Rex
Doc
Wilbur
For female dog names inspired by Disney characters, you have lots of cute choices:
Ariel
Elsa
Jane
Lilo
Mulan
Tiana
Wendy
Bambi
Nala
Kida
Nani
Dory
Colette
Kiara
Stella
Music-inspired Dachshund names
Music is such an inspiring art, and many of us want to name our dogs after our favorite singers or songs:
Adele
Alice (as in Cooper)
Amadeus
Axel
Bach
Bowie
Elvis
Hendrix
Zappa
Penny Lane
Ozzy (as in Osbourne)
Ziggy
Let your imagination run wild!
Top Southern Dachshund names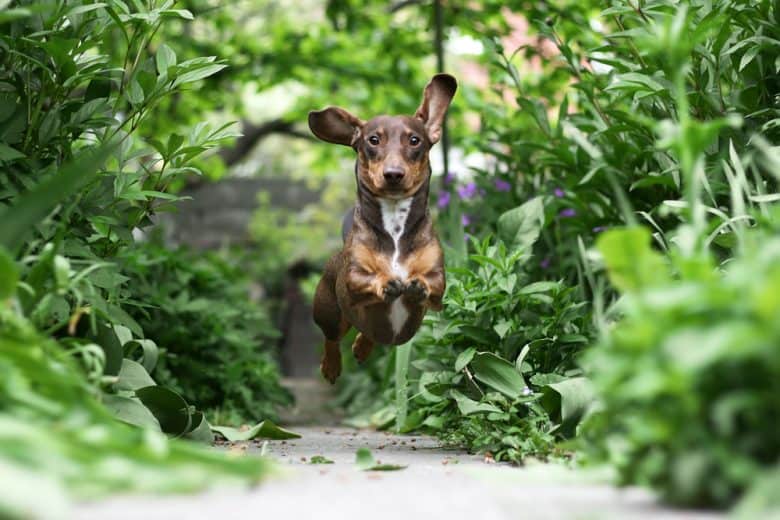 Live in the South or want to bring a little Southern inspiration home? Pick a name that reflects the Southern way of life.
For female Dachshunds:
Celia
Maribelle
Annabel
Georgia
Constance
Imogen
Virginia
Eloise
Tallulah
Florence
Clementine
Southern male Dachshund names:
Harley
Walker
Smokey
Deacon
Huck
Dawson
Calvin
Beau
Roy
Atticus
Fenton
Orson
Tucker
Country Dachshund names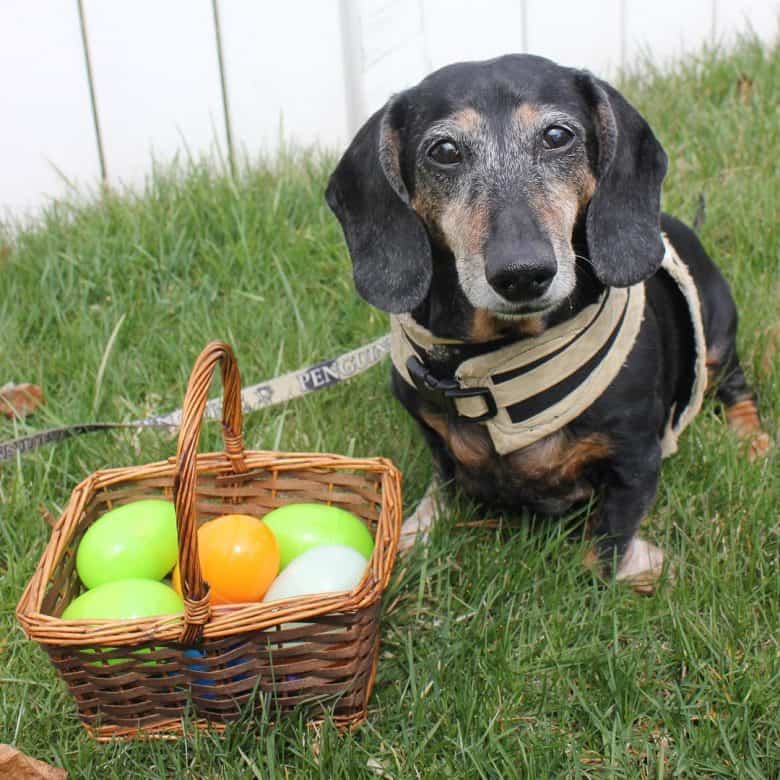 Country Western music and culture is always a ripe source to mine for good names. Plus, imagine your little wiener dog in a cowboy hat and bandana. Cute, right? Here are some country name ideas for female dogs:
Allie
Annabelle
Annie
Blanche
Daisy
Dolly
Faith
Georgia
Gypsy
Paisley
Sally
Stella
Sugar
Trixie
Any one of these country monikers would be the perfect name for a male Dachshund:
Ace
Bandit
Buster
Chance
Cody
Duke
Gunner
Maverick
Rex
Scout
Don't miss out: Best Country Dog Names
Cute Dachshund names
When it comes to picking wiener dog names, sometimes you just want a cute name, right?
Some of these Dachshund dog names are downright adorable. The first part is for the girls:
Snickers
Brownie
Honey
Bubbles
Fifi
Giggles
Cuddle
And a few for the boys:
Tot
Biscuit
Beanie
Amos
Scoot
Squeaker
Speedy
Boomer
Barkley
Cool Dachshund names
Want something a little more cool and less cute? These wiener dog names are as cool as they come:
Atlas
Briar
Atticus
Boone
Freya
Juniper
Legend
Raphael
Ophelia
Quinne
River
Theo
Ronan
Zuri
Wilder
Funny Dachshund names
Dachshunds are clowns, and their diminutive stature lends itself perfectly to a range of funny wiener dog names, such as:
Dobby
Bologna
Chorizo
Salami
Frankfurter
Little Lady Legs
Sir Sausage
Long-backer
Limo
Banger
Unique Dachshund names
Want your pup to stand out in a crowd? Then give them a unique name. These are some of the top eccentric nicknames out there:
Bristle
Butters
Cola
Dash
Journey
Legend
Silver
Slinky
For boy dogs, consider:
Alpha
Atom
Beast
Benji
Bogart
Chaplin
Chip
Chewy
Iggy
Ludo
Pippin
Rip
Sargeant
Stretch
Tank
Thunder
For our top unique female Dachshund names:
Abby
Agatha
Athena
Betty
Florence
Gertrude
Indie
Lola
Mabel
Paris
Olivia
Sassy
Shadow
Sierra
Sugar
Rare Dachshund names
You may have seen some of these names from the other categories, but they're rarely used to name Dachshunds.
Belle
Dot
Elinor
Esme
Giselle
Izzy
Luna
Nova
Poppy
Rudy
The top ten rare names for male Dachshunds are:
Archie
Arthur
Bruno
Chip
Cody
Dash
Flynn
Frankie
Gus
Leo
What should I name my Dachshund?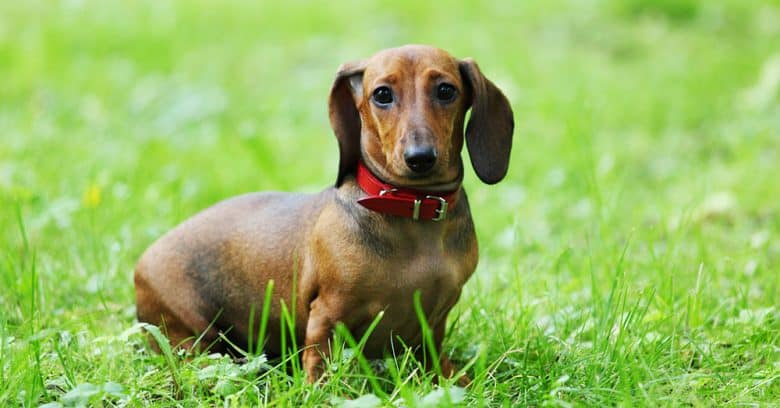 So what are your favorite Dachshund names from the list we provided? Do you like something a little playful and silly, or do you prefer something cool or proper sounding?
Some of our favorites are the ones that sound downright regal, like Sir Longbottom. Tater Tot or simply Tate sounds fitting, too.
No doubt, whatever you pick for your Dachshund puppy, we're sure it will be on the Dachshund Names Wall of Fame. Your Doxie will love you for it!
Let us know your Dachshund's name by typing it in the comment box below!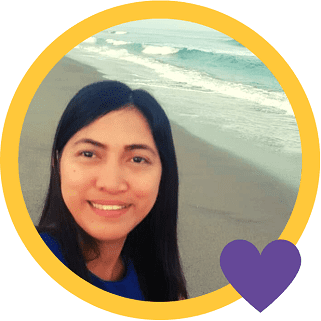 Cess is the Head of Content Writing at K9 Web and a passionate dog care expert with over 5 years of experience in the Pet Industry. With a background in animal science, dog training, and behavior consulting, her hands-on experience and extensive knowledge make her a trusted source for dog owners.
When not writing or leading the K9 Web content team, Cess can be found volunteering at local shelters and participating in dog-related events.