Last Updated on April 26, 2023
Wouldn't it be awesome to have a companion that you can take anywhere? If you want a canine buddy who can tag along wherever you go, a Chihuahua (Chi) is perfect for you!
You are probably familiar with this favorite breed of toy dog, but not every Chi is similar. In this guide, you'll learn about the essential facts of owning a Deer Head Chihuahua, one of the most popular types of the breed.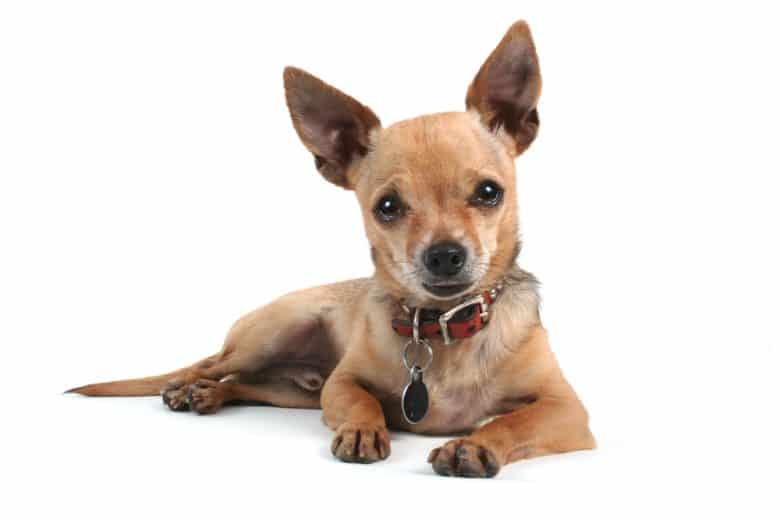 A little bit of Chihuahua history
No one knows where Chihuahuas originated, but many people consider Techichi as its ancestor.
The ancient Techichi was a favorite pet among the Toltecs as early as the 9th century. In Mexico, archeological experts have also found dog pots dating back to as early as 300 BC depicting these dogs.
But, did you know where the name 'Chihuahua' came from?
In 1850, researchers discovered that these small dogs thrived in Chihuahua, Mexico, and the Mexican state soon lent its name to the breed.
Let's clear up some confusion
There is a lot of confusion about whether the Deer Head Chihuahua is its own breed. While the American Kennel Club (AKC) recognizes the Chihuahua, the Deer Head Chihuahua is not an official variety of the breed.
First, let's clarify some uncertainties.
Deer Head Chihuahuas vs Apple Head Chihuahuas
It is a common misconception that Deer Head and Apple Head Chihuahuas are two distinct breed varieties.
However, as mentioned above, you will not find Deer Head Chihuahuas as an official variety recognized by AKC, Canadian Kennel Club (CKC), and United Kennel Club (UKC).
The terms "deer head" and "apple head" are unofficial terms used to describe this dog's varying facial structures.
Just like its name, the Deer Head Chihuahua's head resembles the facial characteristics of a young deer. It has a long muzzle and large ears.
Deer Heads have a sloped forehead angled approximately 45 degrees where it meets the muzzle. They also have long legs and necks, which make them taller.
Typically, the Deer Head Chihuahua is larger than Apple Head Chis, which tend to stay below 6 pounds in weight.
On the other hand, Apple Head Chihuahuas have rounded apple-shaped heads. They have a prominent 90-degree angle where the forehead meets the muzzle.
Apple Heads also have short jawlines and necks with distinct and expressive eyes. They have shorter legs compared to their body length.
It is important to note that only Apple Head Chis usually meet the breed standards for the Chihuahua by the AKC.
Are they long coat or smooth coat Chihuahuas?
Chihuahuas can also have coats of varying lengths. Deer Head Chihuahuas can have either a long coat or a smooth coat.
Interestingly, the UK Kennel Club recognizes long-coat Chihuahuas and smooth-coat Chihuahuas as two separate breeds.
So while your Deer Head Chi won't be officially recognized for its facial features, it can be classified through the length of its coat.
Are there Deer Head Teacup Chihuahuas?
The short answer is: yes. You will probably come across breeders of Deer Head Teacup Chihuahua pups.
The Teacup Chihuahua is not a distinct type of Chi. The name often refers to Chihuahuas that are smaller than the breed standard, weighing between two to eight pounds.
You should also keep in mind that breeders usually take advantage of the popularity of small dogs and the 'teacup' name in an attempt to inflate prices. So, beware!
What does a Deer Head Chihuahua look like?
As we previously mentioned, the head of Deer Head Chihuahuas resembles that of a baby deer's.
Like other Chis, these Chihuahuas do not grow that big. Most Deer Head Chis are about 8 to 12 inches (20 to 30 cm) in height. On average, these dogs are about 10 pounds (4 kg) in weight.
Aside from the varying lengths of the coats, Deer Heads come in different colors. The most dominant colors are shades of liver and brown.
Fawn, which is a buff color, is also quite common. You may also find silver, white, black, and gray Deer Head Chihuahuas.
Don't Miss: The most common and best Chihuahua colors
How do Deer Head Chis behave?
Chihuahuas are known to be big dogs in small bodies.
Be ready to have a ball of dynamic energy with your Deer Head Chi! They are quite alert, much like a Terrier.
These tiny canines are affectionate. They love your company and would like to be around you most of the time.
They may seem like high-maintenance dogs, but worry not! Deer Heads are also easygoing and rarely exhibit ill temper.
Just look at this adorable little Chi begging for a truck ride:
These balls of energy are fiercely loyal as well. They will protect you from anyone or anything they deem a threat to you. Despite their size, they are not afraid to get between you and imminent danger.
They can also direct this intense energy to you. Chis can sometimes be sassy and feisty, qualities that proper training can control.
Training your feisty dog
Because of Chihuahuas' small size, a lot of owners often do not consider training a significant factor. But, due to their dynamic energy and willfulness, Chis need a strong and firm leader.
It is vital that they see you as the alpha of the pack. It's up to you to appropriately correct any behavioral issues and teach your dog proper behavior through commands.
The Deer Head Chihuahua will show eagerness to be trained at an early age. Their intelligence makes them perfect for learning commands during training.
Training should be reinforced daily – only through positive means such as rewards – to ensure good behavior.
Aside from teaching basic commands, you should also devote time to potty-training your Deer Head Chihuahua.
A small body means a small bladder. That means your beloved Deer Head Chi will need to learn about appropriate places where he can relieve himself, as he will have to do this more frequently.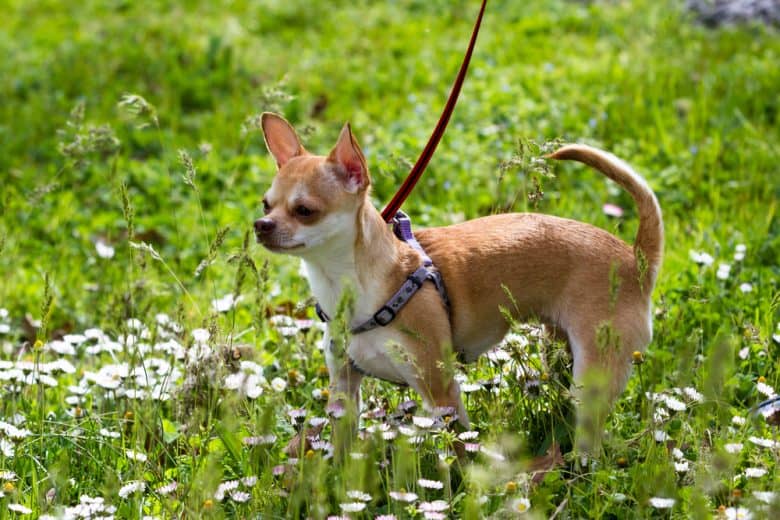 What's it like living with a Deer Head Chihuahua?
The Deer Head Chi is a relatively low-maintenance dog. For instance, its small size means that it consumes less food than larger breed.
Smooth-coat Deer Heads, in particular, are easier to care for because of their short fur.
Here's what you need to know about living with and caring for a Deer Head Chi.
The proper diet for the tiny Chi
Smaller dog breeds, like the Deer Head Chihuahua, will consume 40 calories per pound of body weight per day.
So, if your Chi weighs around 8 pounds, you have to feed him around 320 calories a day. Adult Chis can be fed ¼ to ¾ cups of kibble daily, divided into 2 to 3 meals.
Dry kibble is recommended for breeds like the Chihuahua because hard kibble's texture will help keep their teeth clean.
Because of their small mouths and throats, Deer Head Chihuahuas may have issues eating some types of dry dog food. Make sure to give your Chi small-sized kibble so he can eat it with no problems.
Also, make sure that your Chi's diet is rich in protein and fat to keep its bones strong and keep its energy levels up.
Chis can be picky eaters, so you may have to do some trial and error in finding the right food for your Deer Head Chi.
You should also note that, since Chihuahuas do not need a lot of physical activity, they are prone to weight gain when fed improperly.
Grooming requirements of the Deer Head Chi
Grooming your Deer Head Chihuahua is quite straightforward. Your dog's grooming requirements will depend on the length of its coat.
Run a soft brush through your Deer Head Chi's smooth coat at least once a week. You can mist a little water on the coat to avoid split ends.
However, if your Chi is a long-haired dog, you will need to brush its hair more often. To prevent tangles, brush your Chi's coat at least thrice a week.
Additionally, you should bathe your Chi once every three to four weeks. Anything more frequent than that may lead to skin problems for the Deer Head Chihuahua.
You should also consider applying oral dental sprays at least twice a day or giving your Deer Head Chi dental chews as treats. This will prevent plaque and tartar buildup, which is detrimental to their dental health.
Is this dog hypoallergenic?
Unfortunately, the Deer Head Chihuahua is not a hypoallergenic dog.
Most Chis shed fur all year long, with spring being their heaviest shedding season. Regular baths and a brushing routine will help keep the shedding under control.
Possible health issues of the Deer Head Chihuahua
As mentioned above, Deer Head Chihuahuas are sensitive to cold environments.
Extensive exposure to low temperatures, especially during winter, may even lead to hypothermia.
If you have a short-haired Deer Head Chihuahua, he will need help keeping warm during winter and fall.
Have fun dressing up your Deer Head Chi in clothes like sweaters and shirts!
Due to their small bones, they are also susceptible to patellar luxation, which is a condition where their joints weaken.
You may see affected Chis limping when walking up and down the stairs as it mainly affects their knees. Patellar luxation manifests in two conditions: osteoarthritis and rheumatoid arthritis.
Another illness that you will need to watch out for is senile iris atrophy, which affects their eyes.
As Chis get older, the muscles in the iris deteriorate, causing sensitivity to light. This may even lead to vision loss.
Because of their small mouths, which don't give teeth a lot of room to grow, dental issues are also common among Chihuahuas. Many Chis suffer from impacted teeth and enamel wear.
This is why it's important to regularly check and clean your Deer Head Chi's teeth as it grows.
Like most small dogs, the average lifespan of Deer Head Chihuahuas is between 15 to 20 years.
But, you should remember that they are fragile because of their size. They can more easily sustain injuries from jumping off your couch or playing with your bigger dogs.
Don't miss: Tips to help extend your Chihuahua's Lifespan
Potential behavior problems for the breed
Their strong personality may cause behavioral issues when Deer Head Chihuahuas are not correctly trained.
Issues with barking and biting may arise when the Deer Head Chi's energy is misdirected or when they don't get the physical and mental stimulation they need.
Some Chis will even continuously bark until they see their owners again.
Chis need regular exercise and socialization to correct these issues. Many Chihuahuas suffer from separation anxiety, as well.
Without proper training, like crate training, your Deer Head Chi may develop bad habits of damaging your furniture or digging through the trash bin when it's left on its own.
How much do these small dogs cost?
These little Deer Head Chihuahua puppies do not come cheap! The cost of a Deer Head Chi pup is around $400 to $1,200, depending on the parentage.
However, many find this lower than the average price, as Deer Heads are ineligible to join dog shows as per AKC standards.
So where exactly can you find Deer Head Chihuahuas for sale?
First, check with your local veterinarian if they are aware of any puppies for sale or if they are affiliated with local Deer Head Chihuahua breeders. Some owners get in touch their vet when their own Chis are pregnant.
If you don't mind adopting an older dog, you can also visit your local shelter. Sadly, because most kennel clubs do no recognize Deer Head Chihuahuas as its own official breed, these dogs are often given up for adoption.
Chihuahua breeders are found in most states such as Michigan, Ohio, and Florida.
Ensure that your local breeders have AKC licenses. This protects you and your future companion as licensed breeders follow strict guidelines.
Are you the right owner for a Deer Head Chi?
The Deer Head Chihuahua may be small in size, but their bigger-than-life energy is sure to fill any home. Their fun-loving and energetic temperament requires an owner with the same personality.
You have to set aside time for their training and socialization. These are important to avoid the behavioral issues mentioned above.
Also, easy access to an experienced vet is necessary. While their health care is manageable, illnesses may be expensive and complicated. Having an expert nearby will definitely ease some of your worries.
Now that you are ready to have your own Deer Head Chihuahua, we'd love to know your experience with your adorable ball of energy. Let us know in the comments below.
Further reading: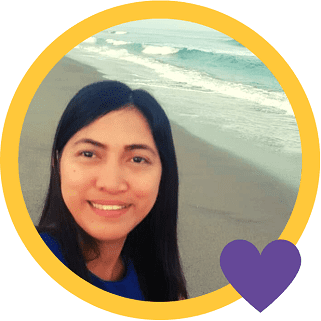 Cess is the Head of Content Writing at K9 Web and a passionate dog care expert with over 5 years of experience in the Pet Industry. With a background in animal science, dog training, and behavior consulting, her hands-on experience and extensive knowledge make her a trusted source for dog owners.
When not writing or leading the K9 Web content team, Cess can be found volunteering at local shelters and participating in dog-related events.